The Best NJ Attractions, Places to Visit
and Things To Do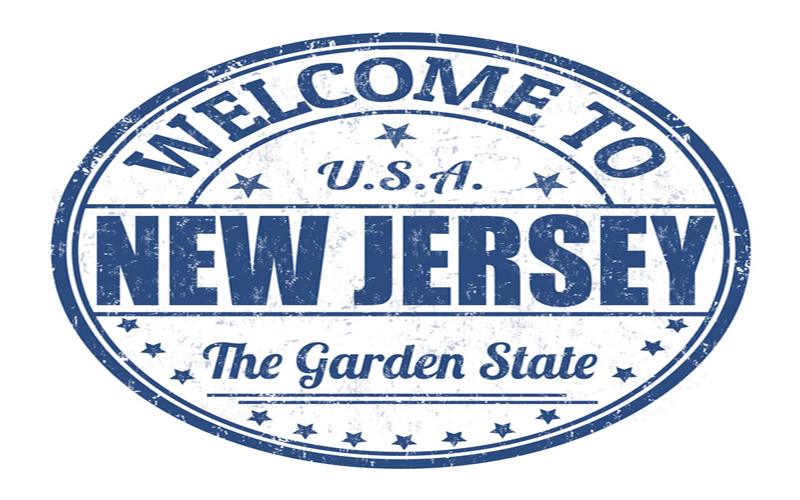 These popular New Jersey attractions and activities include Kids activities, romantic activities, lodging, leisure things to do, restaurants, pet friendly places, shopping, and lots more.
---
The Best NJ Kids Activities
The Best Kids Attractions - Great Ideas for a family looking for a kids activity whether it be for fun, education, a day trip, a birthday party, or a school or day camp outing.

Best World class Kids Events - These kids events are great for families with small children who are looking for popular quality entertainment within a short driving distance. Many of the events featured here include the circus, ice shows, carnivals, educational experiences, plays, concerts, and other simply fun events by popular entertainers.

Best Kids Amusement Parks - If you are a family looking for a one day trip, a weekend getaway, or an additional kids attraction on your vacation, head to the Garden State to visit one of many kids amusements parks and theme parks.

Best Kids Birthday Places - The best of New Jersey kids birthday party places and venues that includes a variety of programs for children of all ages and all interests.

Best Kids Indoor Playgrounds and Activity Centers - As the weather outside turns nasty, take the kids to an indoor playground or activity center for hours of entertainment or educational fun.

Best Fun Kids Health and Fitness Programs - Program, exhibitions, and activities that can be brought into a school, a birthday party, or other group setting.

The Best Snow Sledding Hills With Tips for Families With Kids - Winter in New Jersey is a great time of the year for snow sledding and for kids to enjoy the snow. Sledding is fun, healthy, a great kids exercise, and it's also inexpensive to do. Here you can find the best places to sled in NJ with tips on equipment and safety

Best Kids Museums - These museums include hands-on interactive science programs, educational exhibits, and many other adventuresome activities

Top Atlantic City Kids Activities. - Atlantic City is becoming more than a casino destination with many of family oriented kids activities

New Jersey Teen Dance Clubs and Night Clubs - Places for kids under 18 to enjoy a night out with their friends in a supervised safe non-alcoholic, drug-free setting with dancing, and socializing being the main activities. In many ways they are similar to clubs for adults over 21.

Best Water Parks There is one in close reach of every one in the State. The variety water parks range from a full resort with the indoor park open year round and an on-site hotel, on location as one of the many attractions at a Jersey Shore amusement pier, and a water park connected with a huge nationally recognized family amusement park.

Best Kid Friendly Farms - Includes kid friendly farms with fun and educational activities. Ideal for school trips, birthday parties, and summer camp.

Best Maple Sugaring Places - This is an excellent winter family or kids group activity. In New Jersey, the maple sugaring season runs late February until mid-March.

Best Kids Summer Camps - Includes resident (sleep over) camps, day camps, and camps for kids with special needs.

Our Favorite New Jersey Water Parks - New Jersey has water parks in close reach of every one in the State. The variety of the parks range from a full resort with the indoor park open year round and an on-site hotel, on location as one of the many attractions at a Jersey Shore amusement pier, and a water park connected with a huge nationally recognized family amusement park


The Best NJ Romantic Activities
Best Romantic Restaurants
- Upscale romantic restaurants to celebrate a couples special occasion.
Best Low Budget Romantic Restaurants
- Restaurants that can be enjoyed by couples looking to enjoy a cozy dining experience at an affordable price.
Best Romantic Getaways
- Romantic places in New Jersey that appeal to couples with a variety of interests and lifestyles.
Best Romantic Bed and Breakfast
- For couples looking for that special romantic lodging experience
Best Spa Hotels and Resorts
- For couples looking to spice up their intimacy with a getaway to a hotel or resort with a spa.
B
est Romantic New Jersey Hotels With Fireplaces
- Couples planning a weekend getaway at a romantic Inn or looking for hotels with fireplaces, jacuzzi's, and charming settings can discover the variety of lodging options that New Jersey has to offer
Singles Dating Guide
- A singles dating guide for New Jersey singles looking to avoid the bar scene to meet up and get to know other singles. Here you can discover a variety of options for New Jersey singles. They include on-line match-up services, singles events, singles parties, speed dating events, and venues geared to singles meeting other singles without the frustration, pressure, and intimidation.
The Best NJ Lodging

Best Hotels
- A variety of choices of hotels, resorts and spa's to satisfy your budget, amenities, golf packages, and more.
Best Vacation Destinations With House Rentals
- Popular vacation destinations that offer attractive weekly house rentals.
Best Bed & Breakfasts
- Popular New Jersey towns with the top Inns and B & B's.
The Best NJ Leisure & Entertainment Things To Do
Best Weekend Getaways
- Scenic attractions can be taken as short overnight trip.
Best Places and Destinations to Visit
- Fun or educational activity for a day or overnight trip.
Best Cities and Towns
- Includes the Jersey shore, the mountains, and inland towns.
Best Museums
- Arts and natural science treasures and programs that are educational, fun, and adventuresome.
Best Festivals
- New Jersey Festivals have been a part of the ways New Jerseyans celebrate special events. Today many of the festivals are held to celebrate a holiday, cultural, or themed event.
Best Entertainment Venues
- For concert, theatre, sports, comedy, and night club seekers.
Best Historic Sites
- Historic homes, landscapes and battlefields.
Best
Casinos
- Casinos are what Atlantic City is all about.
Best Day Spa's
- Offering a variety of women's and gentleman's spa packages, and related services.
Best Unusual Attractions
- For discovery, education, a hobby, or just a different kind of fun
Best Picnic Areas
- For Corporate, Family, Friends, Re-unions, and School Outings
Year Round Fireworks Displays -
NJ covers a range of awesome fireworks displays and rank amongst the best in the world.
Best Fall Trips and Events
- With the turning of the foliage to bright colors being only second best to New England, watching the leaves turn in NJ is one of the most romantic things you can do in the fall, even if only to for a day trip to check out the scenery.
Best New Jersey Fall Activities, Attractions, and Festivals
- This is an exciting time of the year to experience the many fall activities, attractions, and festivals and to get out and see the beautiful fall foliage and the many harvest end of the growing season celebrations that occur throughout the State of NJ.
Best New Jersey Bars
- The Top NJ Bars with a rating of the Best Bars in New Jersey by category. The range of bars includes sports bars, singles bars, Irish Pubs, Country Bars,German Beer gardens, and neighborhood bars.
Best Night Clubs
- The most popular dance and night clubs and entertainment spots in New Jersey that offer live dance bands, DJ entertainment, and performers.
Best
New Jersey Comedy Clubs
- Due to its close proximity to NYC, New Jersey comedy venues are popular with upcoming comedy acts looking for exposure with the hope of getting booked in one of New York cities top clubs. Many of the top comedy stars also perform at a nearby New Jersey comedy club to polish their new material before introducing it in New York
New Jersey Concert And Sports Venues
- Here are the top New Jersey concert venues and sports arenas. New Jersey concert and sports venues are exceptional in the caliber of the entertainment they attract and are located in virtually every corner of the state.
Popular Dinner and Lunch Cruises
- These cruises offer exciting views of NYC skylines and Jersey Shore river, bay, and ocean vistas while dining and dancing.
New Jersey Boat Tours and Cruises
offer a wide variety of fun family experiences that are of interest to people looking to experience nature and wildlife, or take in the majestic views of New York Harbor, or a casual boat tour through the inland waterways, and for the thrill seekers --- there are speedboat tours that will give that amusement park wild ride with all the amenities of wildlife and scenic views.
Minor League Baseball Parks
- Minor league baseball has become more than just being a "farm System" or a system that develops and grooms players for the Major Leagues. It is also a very popular and affordable entertainment center of family fun.
New Jersey Auto Racing
- Discover auto racing in New Jersey with the top 2012 auto racing events and tracks. New Jersey Auto Racing tracks include the National Hot Rod Association (NHRA) member tracks that host Top Fuel, Funny Car, and Pro Stock car races.
Popular Senior Citizen Trips
- Here you can find senior citizen trips that are popular for groups looking for a short day or overnight trip. These trips are popular with seniors looking to spend a day with a group to destinations that offer historic attractions, shopping, places to eat, and are handicap accessible.
The Best NJ Active Family & Adult Non-Spectator Activities

Best places for Horseback Riding
- The facilities listed here offer horseback riding services to the public. Many of these riding academies can accommodate a variety of skill levels from the beginner who has never ridden to the most experienced rider. Many of these facilities also provide lessons, summer horse camps for kids, and a variety of packages for private parties, corporate events, Boy and Girl Scout badges, and school trips.
Best Crabbing Places
- On the bays and creeks along the Jersey Shore.
Best Fishing
- Along the Jersey shore, the rivers, and bays
Best Kayaking -
A wide range of difficulty, from flat water to the more challenging rivers, and beach areas.
The Best New Jersey Hiking Trips
- NJ is home to some great hiking trips that include hikes over forested trails, waterfalls, ridges, and the Appalachian Trail, with awesome views of the Delaware Water Gap, waterfalls, valleys and the NYC skyline
Best Biking Trips
- For cyclists at all levels. With diversity of terrain and scenery there is a wide variety for cyclists to choose from.
Discover the most popular freshwater lakes and rivers in New Jersey.
- When NJ residents and visitors think about swimming, fishing, boating and other water sports, the first think that usually comes to mind is the Jersey Shore. NJ is more than the Jersey shore. There is a treasure of relatively unknown freshwater lakes and rivers in New Jersey that have excellent boating, fishing, swimming and skating.
Ice Skating Rinks and lakes to Go Skating
- Find out places to go Ice skating in New Jersey. Ice skating is a healthy exercise and fun activity that can be experienced through out the year at an indoor rink, or inexpensively at an outdoor rink or pond during the winter months
Cross Country Skiing
- Tips on cross country skiing and where to find the best Cross country skiing spots in New Jersey
Ski Areas
- Discover where to go skiing, snowboarding, and snow-tubing.
The Best Indoor Roller Skating Rinks
.Find out where the best indoor roller skating and indoor roller hockey rinks are in NJ. Here you can also get information for beginners attempting to try roller skating for the first time. The indoor roller skating season is more popular during the colder months.
Paintball Fields
- Discover the most popular paintball fields and parks, both indoor and outdoor, that accommodate team participation by people seeking an exciting extreme sport.
Pickleball
- Pickleball is the fastest growing sport in the nation. This mini-tennis game was created in 1965 to provide a sport for the entire family. Discover places to play
Shooting Ranges in New Jersey
- top Rifle, Pistol, Shotgun, Trap Shooting, and Firearm Training Courses. Discover the top shooting ranges and programs in New Jersey for firearm users as well as for people interested in learning how to safely use a firearm in New Jersey.
Best State Park Camping
- Includes tenting, RVing, and cabin rentals
Best
Private Campgrounds
- Open to the public and offer a wide variety of scenery, facilities, and nearby attractions for the family with kids.
Best State and National Parks
- A visit to New Jersey Parks is a diverse outdoor journey with hundreds of thousands of acres of state and national parks, forests and recreation areas that offer visitors a vast variety of outdoor activities.
Best County Parks
New Jersey has many outstanding county parks. They range from zoos, outdoor nature education centers, lakes, scenic settings with hiking trails, boating, living history farms and everything in between.
Best Golf Courses
- Based on playing difficulty, course length, forced carries, hazards and other obstacles where the obstacles would affect the scoring ability of a scratch golfer.
Best Beaches -
Fees, parking, rest rooms, and other beach activities.
The Best NJ Restaurants/Food/Party Venues
Best Restaurants -
For exceptional, fine dining
Best Outdoor Dining
- Our choices for the best outdoor dining restaurants in New Jersey.
Best Restaurants With Scenic Views
- With a diverse landscape that extends west to the Delaware Water Gap, to the waterfront views of New York Harbor and the Manhattan Skyline, and south to the ocean along the Jersey Shore, restaurants with scenic views are plentiful.
Best Inexpensive Restaurants
- Offering good value.
Best Barbecue Restaurants
- Find about the styles of BBQ served in New Jersey and where it can be found
Best Family Restaurants
- For diners who looking for a family dining experience that offers enjoyment for both parents and kids.
Best Pizza
- Find out where the best pizza is served
Best Chili
- Chili cook-offs, festivals and restaurants
Best Vegetarian Restaurants
- Based the use of fresh organic products, the variety and creativity of well prepared vegetarian dishes on the menu, service, and decor.
Best Burgers
- Find out where the destination burger joints are
Best Hot Dogs in New Jersey
- Find out what is the most representative of a "New Jersey hot dog" and where they can be enjoyed.
Best Organic Restaurants
- Restaurants that embrace the "Slow Food" cooking process and feature organic food from local organic and sustainable agriculture farms.
Best Organic Farms
- Discover more about Organic food and sustainable agriculture system food sources and where they are located.
Best Breakfast and Sunday Brunch
- Includes breakfast casual dining eateries and the more upscale, fine dining best Sunday brunch restaurants.
Best Restaurants With Private Dining Rooms
- Restaurants that are able to accommodate both small and large groups for a variety of banquets, special events, and occasions.
Best Picnic Areas
- For Corporate, Family, Friends, Re-unions, and School Outings
Best Picnic Caterers and Event Planners
For Outdoor Events At A New Jersey Venue of Your Choice
Best Private Party Venues
that offer unusual out of the ordinary venues and are ideal settings for wedding receptions, corporate functions, charity galas, and social events such as Bar Mitzvah, Bat Mitzvah, birthday parties, anniversary parties, and more.
Best Rustic Private Party Venues
- Rustic party venues such as barns, farms, vineyards and historic sites are generally less costly and more casual than the traditional chandelier & marble-accented reception halls. Rustic party venues are also more flexible in offering choices of caterers, alcohol arrangements, and decorating.
New Jersey Lunch, Brunch, and Dinner Cruises
- Discover the top Lunch, Brunch, and Dinner Cruises in New Jersey. These cruises offer exciting views of NYC skylines and Jersey Shore river, bay, and ocean vistas while dining and dancing.
Best Wine Bars
- Places that appeal to people who want to learn and experience some of the best wines in a relaxing, sophisticated, upscale setting.
Best St. Patrick's day Pubs and Irish Bars
- Where to go after the parade to hang out with friends and enjoy a good brew with some Irish music, song and dance, and some good Irish fare and corn beef sandwiches.
Top Winter Holiday Dining
- These restaurants are selected for their outstanding food and holiday ambiance and all are open for Thanksgiving, New Years Eve, and some for Christmas Eve & Christmas Day.
Thanksgiving Day Traditional Restaurants
- The popular Thanksgiving Day restaurants in New Jersey that serve traditional holiday dinners in an historic or rustic setting.
New Jersey Organic Turkeys
- Information on Organic turkeys and where to purchase them in New Jersey.
Favorite Jersey Diners
- New Jersey, often referred to as the "diner capital of the world", with more than 500 diners, has the largest concentration of diners in the United States.
Famous New Jersey Food
s
- New Jersey, also called the Garden State, does not come by this name by accident, having established a prized reputation for it's blueberries, tomatoes, corn, cranberries, and peaches.
The Italian Sandwich of New Jersey? Is it the Hoagie, the Hero, or the Sub?
- New Jerseyans love their food and the most popular sandwich in New Jersey is the Italian sandwich, although it's not called the Italian sandwich, depending on what part of the state you live in, it is called the Hoagie, Hero, or Sub.
The Best NJ Pet Friendly Places

Best Pet Friendly Lodging -
Hotels, Motels, B&B's, and Cottages
Best Pet Friendly Campgrounds -
Best Dog Friendly Attractions -
For a vacation, a weekend getaway, or just for a leisure day trip.
Best Wildlife Refuge, Wetland and Coastal Ecosystems
Best Bird Watching Centers and Activities
- Discover the top bird watching activity centers and wildlife refuges in New Jersey that offer endless opportunities for bird watchers looking for a day trip or activity to complement your vacation
The Top New Jersey Botanical Gardens and Arboretums
- A listing the top attractions in New Jersey that display a wide variety of plants, shrubs, and trees that have been cultivated for scientific, educational, and ornamental purposes.
Cape May National Wildlife Refuge
- The Cape May National Wildlife Refuge, one of the largest in the National Wildlife system, was established to protect migratory birds along New Jersey's coastline. .The refuge is currently at 11,000 acres and is made up of three units; the Delaware Bay Division, the Great Cedar Swamp Division, and the Two Mile Beach Unit, and there are plans to expand the Refuge to 21,200 acres
The New Jersey Coastal Heritage Trail
- is a route designed to be leisurely seen by auto for the benefit of the public to provide education, understanding, and enjoyment of natural, maritime, and cultural sites of the coastal area of New Jersey.
New Jersey Plant and Wildlife Habitat Guide
- Discover the popular New Jersey plant and wildlife habitat refuges,sanctuaries, observatories and education centers.
New Jersey Wildlife - Myths & Facts
- Learn about the many myths and feas associated with NJ wildlife
Best Shopping
Best Antiques & Flea Markets in NJ
- Learn where the top antique & Flea Markets are located
Best Organic Food Stores
- A listing of Organic Food Stores that specialize in the sale of organic and natural food and related products
Best Gas Prices in NJ
- Learn where the lowest priced gas stations are.
Best Pick Your Own Farms
- New Jersey is called the Garden State for good reason. It is home to many outstanding family owned and pick your own farms. With land very scarce, local farmers have taken to growing crops that have special appeal to people who enjoy fresh, fully ripened, and healthy food. New Jersey has established a nationally recognized for it's blueberries, tomatoes, corn, cranberries, and peaches. In The fall, Pumpkin Picking is a favorite family event
Pick your own Christmas Tree Farms
- Information and tips on where to find NJ Christmas tree farms, how to pick one out and how to purchase.
Best NJ Miscellaneous

Frequently Asked Questions on New Jersey Attractions on Events, and More
. - Here you can find FAQ (Frequently Asked Questions) about all that New Jersey has to offer
.
NJ - The Best State to Live In
-Often the butt of jokes from visitors from neighboring states, despite all of that, New Jersey continues to attract people looking for good paying jobs, quality healthcare and education, awesome leisure activities, diverse geography, an enormous variety of good restaurants, and a great place to raise kids.
New Jersey Facts, Truisms, and Jokes
- This collection of New Jersey fact, truisms, and jokes is about an amazing and little known (except for Jerseyans) events and jokes that not only have have changed the world we live in, but also how New Jerseyans have become second to rednecks for the target of jokes
Top New Jersey Cities and Towns
- Destinations To Visit for A Day Trip, Weekend Getaway, or Vacation. Discover our top New Jersey Cities and Towns that are popular destinations to visit for a day trip, weekend getaway, or a vacation.
---