Top Kids Birthday Party Venues in New Jersey
Kids birthday party places for children of all ages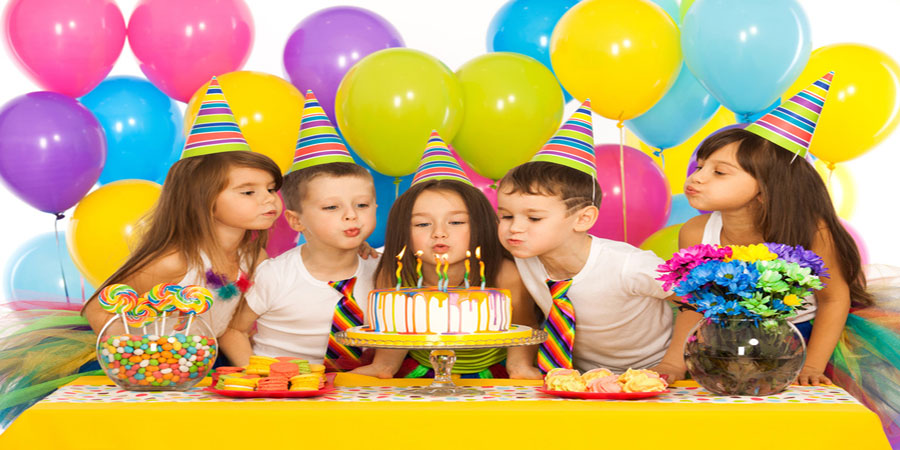 Planning for a kids birthday party at an outside venue offers many special amenities not available in a home environment.

Let the professionals host you child's birthday party at a venue with many amenities and fun things to do ---- and enjoy the extra convenience of not having to clean-up after the party is over.


Top North Jersey Birthday Venues


Clown a round
186 Gold Mine Road
Flanders, NJ
(973) 691-6999
Website
Recommended for children up to 7 years old. They offer open play sessions, private playgroups, special events, and birthday parties. For parties, they provide the equipment, resources, staff, and optional supplies (paper products, goodie bags) for a fun and memorable party!
---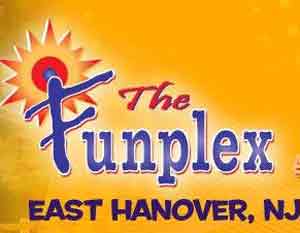 Funplex
182 Route 10 West,
East Hanover, NJ
(973) 428-1166
Website
25 acre outdoor and indoor family entertainment center, open year round. Attractions include, Foam Frenzy, Go-Karting, Mini Golf, Laser Tag, Free Fall, Bumper Boats, Ferris Wheel, Tilt-A-Whirl, Motion Simulator, Batting Cages, Driving Range and an Arcade. They have a cafe and host kids parties, and group outings.
---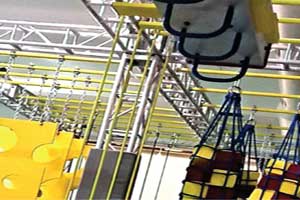 Hudson Play
189 Brunswick St
Jersey City, NJ
Website
A unique family playspace with activities to engage at every age. With a focus on interactive entertainment and fitness, HudsonPLAY is designed for serious fun with dynamic play areas for toddlers, state-of-the-art activities for preschoolers and a challenging Ninja Warrior Course for everyone else!
They offer a variety of birthday packages for all ages from toddlers and up.
---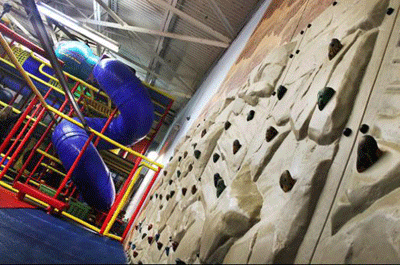 Kid·netic

Montville, NJ
973-331-9001
Website
Their child's birthday party includes an hour of open play & organized games and a half hour of celebration. Their gym features an indoor playground, rock climbing wall and a floor filled with mats of all shapes & sizes. They provide food/drink and make your own sundaes. Paper goods and invitations are included
---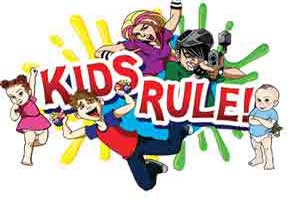 Kids Rule
157A Main Street
Hackensack, NJ
(201) 576-9423
Website
A unique new Family Entertainment Center which offers Open Play, Play Dates, Private Play and Private Play Dates as well as Teen Parties, Tween Parties and Kids Birthday Parties. The venue features the ability to customize over 2000 sq feet of walls with any theme you choose. including huge 2, 4 or 6 foot pictures of our guest of honor, comic book characters, sports teams, 3D Space or even 3D Haunted House themes with 3D glasses for all our guests. 7 foot high platform for DJ and an amazing area for our star and up to 3 guests to be presented and introduced from. 2 huge levels with 3 separate party areas to utilize and create the ultimate experience. Huge 2000 sq foot private outdoor entertainment area and more! They host Birthday parties for all ages beginning 2 & 3 year olds.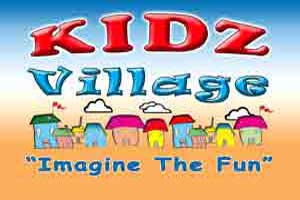 Kidz Village

2 locations...
131 South 31st Street
Kenilworth NJ 07033
908-445-7220
507 King Georges Rd,
Woodbridge, NJ 07095
732-826-8577
Website
Features personalized interactive birthday parties in private party rooms with many attractions to keep kids engaged. Kidz Village has a huge multi-level playground, a ball-launching castle, arcade, and pretend businesses that children pretend to work and play at such as; 50 style diner, grocery store, salon, tool shop, school, music nook, toddler room, movie theater , comic book room and more. Their party entertainers/hosts interact with the children indifferent activities based on the birthday child's favorite things. They offer a variety of food items to choose from besides the fresh pizza we make on site, all cooked in our special grease less fryer. Many different birthday packages and memberships are available
---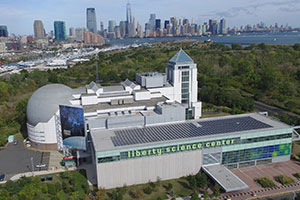 Liberty Science Center
Liberty State Park
Jersey City
Website
LSC transforms ordinary birthdays into fabulous days of fun and exploration. Children ages 1-12 can enjoy a special moment in the birthday spotlight with cake and surprises in the party room, then everyone can explore the museum all day. LSC can handle large groups if you want to invite a lot of guests. The new Jennifer Chalsty Planetarium and LSC Giant Dome Theater is the largest and most technologically advanced planetarium in the Western Hemisphere. Only three others in the world—two in Japan and one in China—are bigger.
---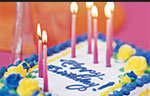 Powerhouse Studios
2 Locations)
7 Littell Rd.
East Hanover, NJ
973-560-9560
or 49 E. Midland Ave.
Paramus, NJ
201-265-9060
Website
If your child loves to act out or be goofy then Powerhouse Studios is the b-day destination for you. They offer an interactive selection of three diverse programs that cater to the age and personality of your child. The Playtime Forest option is for kids ages 3-6 and Kids Birthday Parties. Features a fun journey filled with singing, dancing, games and a Dragon named Milo that children love to play with. The Wild'N Wacky Challenge.
---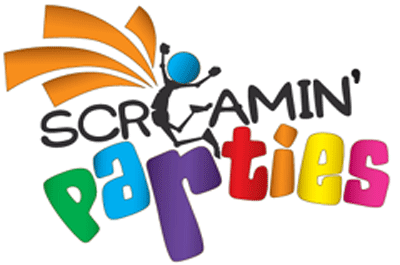 Screamin' Parties!
271 Route 22 East
Springfield, NJ 07081
Website
They offer a variety of inflatables and games, with a focus on child safety. Their facilities are available for birthday parties provided in two supervised arenas filled with Inflatable Slides, Obstacle Courses, Bounce Houses, Screamin' Ball Blasters, Screamin' Cycles, and a Screamin' Stomp Interactive Game Floor. There is always an owner on-site working to ensure safety
---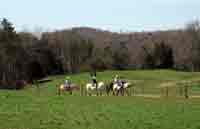 Spring Valley Equestrian Center
56 Paulinskill Lake Rd.
Newton, NJ
Website
Are you looking for a different way to celebrate your child's birthday? Our Birthday Party programs are two hours long. For the first hour, your child and guests take turns riding the horses as our instructors individually teaches them the basics of riding horses.
The second hour is yours to spend opening presents, eating cake or whatever plans you have made. We have both indoor/outdoor facilities with picnic tables for your decorating
---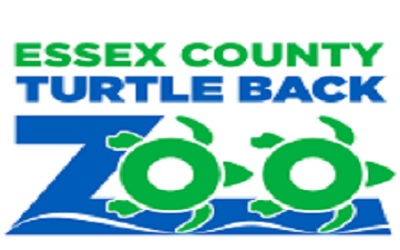 Turtleback Zoo

560 Northfield Avenue
West Orange
(973) 731-5800
Website
Get wild at the Zoo for your next birthday! Essex County Turtle Back Zoo has a number of indoor and outdoor facilities available to rent for birthday parties of virtually any size. We can also cater your event, and we have several menus from which you can choose. Make sure to ask us about adding on face painting or an animal presentation at your next party! Zoo is open year-round and features fun animal exhibits and attractions for the whole family to enjoy.
More New Jersey Birthday Venues

Discover the top Central Jersey kids birthday venues.
Learn More


Discover the top South Jersey kids birthday venues.
Learn More
---