Romantic Trips:
Top New Jersey Destinations for Romance
For couples looking for the ultimate, overnight romantic getaway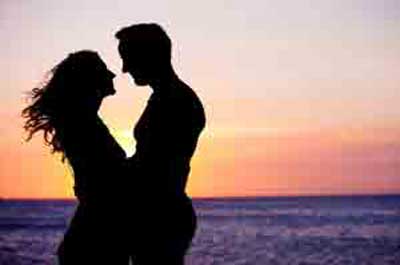 New Jersey with it's diverse landscape, charming villages, historic towns, romantic spa's and restaurants, offers couples a wide variety of options to get away for an evening, day trip, or weekend getaway for romance and intimacy and that added spark in your relationship.

Charm, beauty, and grandeur are what make New Jersey an ideal place for a romantic getaway.

These three components combine to form that perfect setting to enhance a couple's romantic relationship. There is nothing like spending a romantic getaway weekend in a charming Victorian bed and breakfast, taking a walk at sunrise or sunset along a beautiful beach, and beginning the evening with romantic dinner at one of New Jersey's plentiful cozy, romantic restaurants.
Whether it is for a romantic getaway, a perfectly-planned wedding at the beach, or a honeymoon spot, or wandering through New Jersey's small charming towns, New Jersey has a variety romantic trips and places to meet your special romantic occasion.

The Top New Jersey Destinations For A Romantic Getaway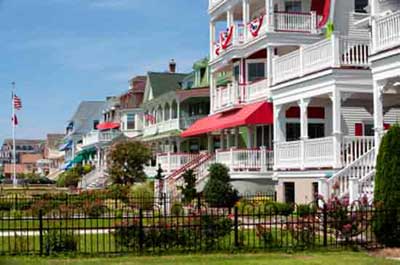 Cape May
You will be hard pressed to find a more charming, romantic place in New Jersey than Cape May. Couples looking for a romantic weekend getaway can find the top romantic Victorian bed and breakfasts, beautiful powdery sand beaches, and an excellent selection of fine dining restaurants to be the ideal framework for that special experience.

Cape May is not just a summer resort, the fall season is very popular with many theme weekends and the water is still warm enough to visit the beach. Not a beach enthusiast? There are many activities that are in full swing throughout the year

Learn more

---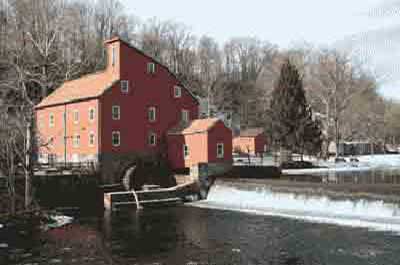 Clinton
This small historic town is a favorite of couples looking for a romantic getaway with an historic feel along with charming bed and breakfasts, dining, shops and recreation.

For a more unusual experience take a sunset hot air balloon ride for two topped off by a romantic dinner and a night at a charming country inn or Bed and Breakfast.

Learn more

---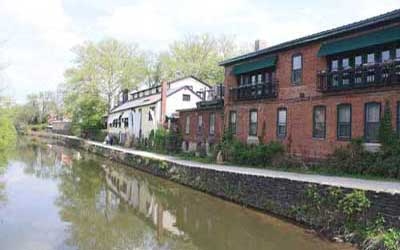 Lambertville
A charming small town on the Delaware River has become popular with couples looking for a trendy weekend romantic getaway with charming bed and breakfasts, fine dining restaurants, art galleries, antique and funky clothing shops, more.

Learn more

---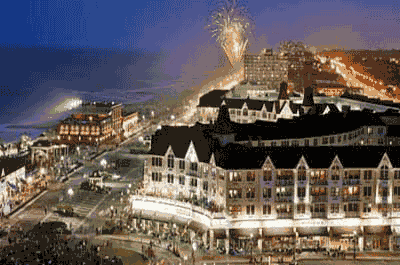 Long Branch
Long Branch is a popular destination for fun, relaxation, recreation, excellent restaurants, and boutique shopping.

The focal point of activity is Pier Village, an upscale, trendy community along the beach front that encompasses the boardwalk, boutique shops, restaurants, and multistory luxury residences overlooking the ocean.

Learn more

---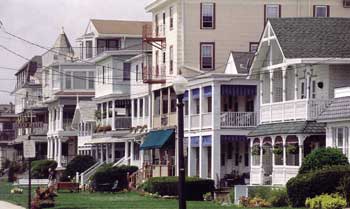 Ocean Grove
This Jersey Shore town is popular with couples looking for a romantic place with charming, Victorian bed and breakfasts, a clean, wide, beach, and a tree lined village with shops and BYOB restaurants.
It is also the home of the Great Auditorium, a wooden structure with 7,000-seats and the nation's largest pipe organ. The Great Auditorium is the venue for many concerts and nationally known performers.

Learn more

---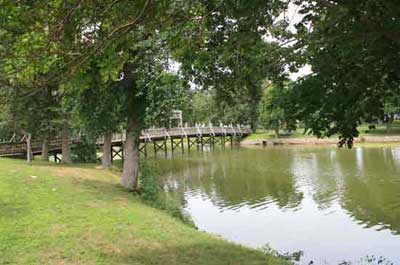 Spring Lake
This Jersey Shore town is popular with couples looking for an upscale relaxing, romantic seashore experience without the honky-tonk T-shirt shops or other commercial tourist attractions found in other Jersey Shore oceanfront destinations.

Learn more

---