Organic Food Stores In New Jersey
Selling Natural food products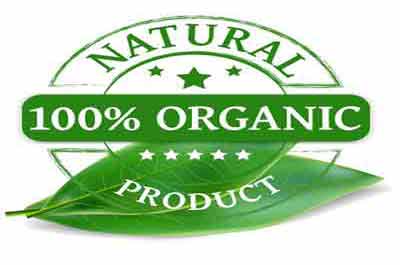 Certified organic food is a component of sustainable agriculture systems that are employed in the growth, harvesting, and delivery of healthy food to the consumer.

The certification of organic food requires farming processes that exclude the use of contamination by human or industrial waste, harmful pesticides, artificial fertilizers, ionizing radiation, and food additives. Livestock must be free of antibiotics and growth hormones.

(Updated July, 2018)


Popular New Jersey Organic Food Stores

Multi-location Organic Food Stores
Dean's Natural Food Market
Has Four NJ locations:
Basking Ridge, NJ
Chester, NJ
Ocean, NJ
Shrewsbury, NJ
Website
New Jersey based organic and natural food stores with three locations. They only offer 100% USDA Certified Organic Fruits and Vegetables. They are committed to having a place people could come to ask questions and gain knowledge about organic foods, vitamins and healthy lifestyles. Cooking classes in vegan,vegetarian, and other special events are also offered.
Basil Bandwagon Natural Market
Clinton
38 Old Rt 32
Flemington
276 Hgw 202/31
Website
They sell organic foods, vitamins, herbs, health and beauty products.

North Slope Farm
Lambertville, NJ
Website
A 50 acre, diversified organic farm whose primary cash products are vegetables, flowers, Eggs – free range, and herbs grown on five acres. Other involvements include compost, hay, straw, pasture, fruit, infrastructure, waterways, buffer zones, woodlands, wetlands and community involvement.
Their products are sold at:
West Windsor Community Farmers Market
Vaughn Drive – Princeton Junction Train Station, Saturdays 9 – 1 Open May – Thanksgiving.
Summit Downtown Farmers Market
Corner of Deforest Ave and Maple Street – Sundays 8am – 1pm, Open May - Thanksgiving

Whole Foods Market
Website
Stores are located throughout New Jerseyi
An International chain retail of food stores for organic and natural foods.





Northern Jersey Organic Food Stores
Grassroots Natural Market

20 First Avenue
Denville, NJ
Website

Sells fresh, high-quality organic produce, natural and organic grocery products, natural health and beauty aids and vitamins'
Happy Carrot
636 Kinderkamack Rd
River Edge, NJ 07661
Facebook Page
(201) 986-0818
They carry a variety of vegan and vegetarian frozen and fresh foods. The sandwiches are prepared and refrigerated, such as "chicken salad" sans chicken. They offer a good variety of gluten free, vegan,and supplements.
Nature's Pavilion Natural Food Market
564 State Route 23
Pompton Plains, NJ 07444
Website
They sell natural, organic and whole foods, nutritional products, body care products.
Organica Natural Foods

246 Livingston St.
Northvale, NJ
In the Shop Rite Plaza
Website
Sells organic groceries, produce, dairy products, vitamins, beef, poultry, gluten free products, and Natural & Organic Pet Products.
Subia's Organic Market
506 Jersey Ave
Jersey City, NJ 0730
(201) 432-7639
Facebook Page
A retail store and deli selling organic, organic, vegetarian and vegan food and supplements.
Sussex County Food Co-op
30 Moran Street
Newton, NJ 07860
Website
Sells to members and customers with emphasis on organic, bio dynamic, and locally-produced food, including groceries, produce, macrobiotic, vegan; vegetarian, PKU, lactose-free, low-carbohydrate,and gluten-free items.
Central Jersey Organic Food Stores
George Street Co-op

89 Morris Street
New Brunswick, NJ
Website
A non-profit natural foods store owned and run by its members.  They sell vegetarian foods organic produce, bulk foods, vitamins & herbs, body care and earth-friendly products, gifts, and more. Everyone is welcome to shop and/or join, with extra benefits available to members
Nature's Corner Natural Market

2407 Rt. 71 and Snyder Ave
Spring Lake Hts, NJ, 07762
Website
A full service organic and natural food market selling USDA certified organic produce, groceries and cosmetics,along with a soups, salad bar, juices and smoothies. Cooking classes are also offered.
Supreme Health
415 Cedar Bridge Ave
Lakewood, NJ 08701
732-367-1055
Website
Closed on Saturdays
Provides a full range of refrigerated and organic groceries, dairy products, organic fruits and vegetables, dried fruits and nut and ready to eat meals.
Whole Earth Center
360 Nassau St.
Princeton, NJ 08540
Website
A community-based natural foods store where area residents can buy environmentally friendly foods and household products and to generate money to fund environmental projects and organizations. They offer locally grown, natural, and organic foods. You can dine in our vegetarian cafe, and learn more about environmentally friendly living.
Southern Jersey Organic Food Stores
Bonterra Market
3112 Fire Road
Egg Harbor TWP, NJ 08234
Website
They sell natural, organic and whole foods, nutritional products, body care products and provide health information
Green Street Market
3156 Rt. 9 South
Rio Grande, NJ
Website
They sell organic produce, grass-fed, all natural meats, and organic house made wraps, soups, salads, and specialty items
Soilmate --- Voorhees Town Center Farmers Market

Open during the growing season every Saturday from 8 am until noon
Intersection of Somerdale and Burnt Mill Roads
Voorhees, NJ 08043
856-772-1950
Website
This is a market place for local farms to sell their locally grown produce. Some of the farms use
sustainable agriculture systems
to grow organic products.
These farms include:
Muth Family Farms, Williamstown, NJ
Cherry Grove Farm, Lawrenceville, NJ