Discover The Best Private Party Venues in New Jersey

Your Guide To New Jersey's Best Private Party Venues: Features Banquet Facilities For Weddings, Corporate, and Social Functions

The best and/or unique private party venues in New Jersey that offer out of the ordinary settings with a WOW ambiance, awesome scenic views and a reputation for either top notch food, excellent service, or the flexibility to bring in your own private caterer, and that will make your special event a memorable one.
These venues are ideal settings for wedding receptions, corporate functions, charity galas, and social events such as Bar Mitzvahs, Bat Mitzvah, birthday parties, anniversary parties, trade shows, holiday parties, and more

Northern New Jersey  Private Party Venues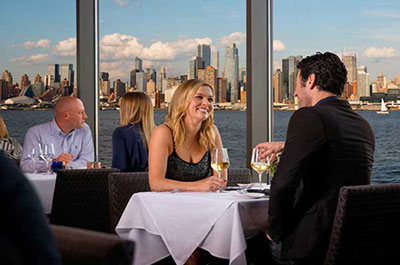 Chart House
Lincoln Harbor, Pier D-T
Weehawken, NJ
201-348-6628
Website
Offers awesome panoramic views of the New York City Skyline. Their Grand Ballroom can accommodate parties of any size, from 30 to 300 guests, ideal for elegant weddings, corparate functions, and private parties.
---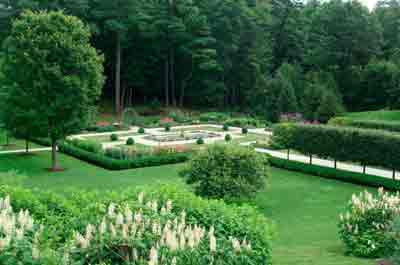 Frelinghuysen Arboretum
Morris County Park Commission
53 East Hanover Avenue
Morristown, NJ

Website
An unusual garden setting for a wedding, corporate event, or special occasion, the beautiful 127-acre Frelinghuysen Arboretum is the place to have it. You can arrange to have a private tented affair in a park like, garden setting.
---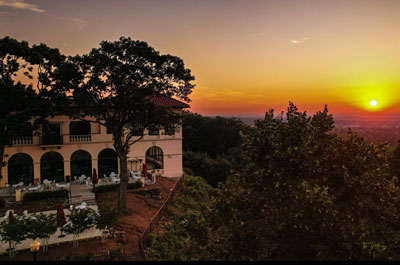 The Highlawn
Eagle Rock Reservation
West Orange, NJ
Website
With a view of the NYC skyline, this is an impressive setting for a wedding or other corporate and social functions. Their outdoor garden ceremony area is nestled next to their historic building at the cliff's edge of "Eagle Rock," overlooking the towns below and New York City across the water. Surrounding our outdoor ceremony area is the 400-plus acres of Eagle Rock Reservation, which offers countless settings for memorable wedding photos.
---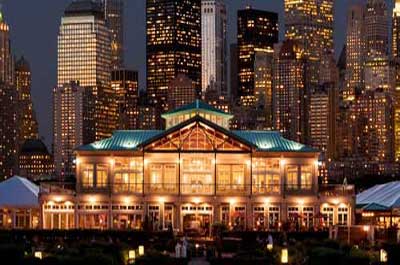 Liberty House

Liberty State Park
Jersey City, NJ
Website
The ambiance and the setting is unbeatable with fantastic views of the Manhattan skyline, the Statue of Liberty, and Liberty State Park. They offer two distinct dining rooms; The grand ballroom with cathedral ceilings, panoramic views, and a wrap around deck can accommodate private parties up to 350 guests for dinner and dancing. The Liberty room on ether 1st floor, is best suited for 75-150 guests. They also have two tended garden pavilions for year round use. They are excellent memorable scenic venues for weddings, charity Galas, corporate functions, and social functions.
---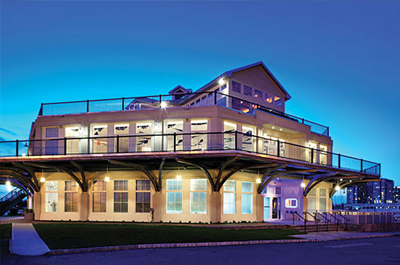 Maritime PARC Restaurant

84 Audrey Zap Drive
Jersey City, NJ
Website
Has spectacular waterfront views of the New York harbor NYC skyline, Stature of Liberty, Ellis Island, the marina, and up the Hudson River to the NJ Palisades. This is a great destination restaurant for taking out of town friends and relatives, meeting up with friends, celebrating a romantic event, and for that special occasion that calls for a world class scenic view.
---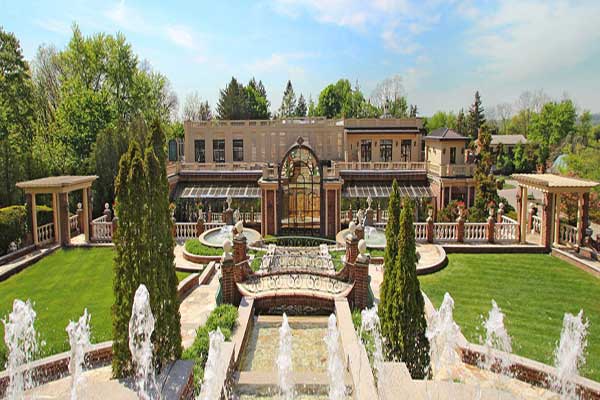 The Manor
111 Prospect Ave. (Eagle Rock Ave.)
West Orange, NJ
Website
Old world elegance, The Manor is surrounded by manicured gardens, statues, gazebos and fountains. The dark wood-paneled walls and oversize crystal chandeliers combine to give an air of formality. They provide full-service catering for weddings, and small and large corporate and social events.
---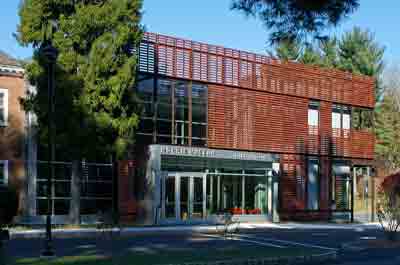 The Morris Museum
6 Normandy Heights Road
Morristown, NJ
Website
The Morris Museum offers a unique venue to celebrate your special day. It's unique in combining a Georgian-style mansion with modern additions built around the mansion where you can experience both historic and modern ambiance when having your event here!
---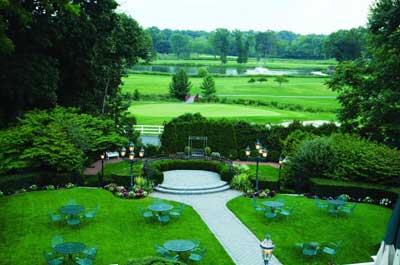 Park Savoy
236 Ridgedale Avenue
Florham Park, NJ
Website
The historic mansion is a beautiful setting for wedding receptions. A columned mansion with antique fireplaces, beautiful, tranquil outdoor gardens, cobblestone pathways, European lanterns, fountains, and a reflecting pool make up a perfect backdrop for outdoor ceremonies and a cocktail hour.
---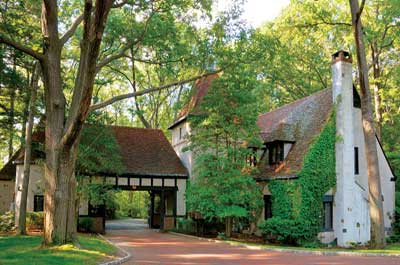 Pleasantdale Chateau and Conference Estate

757 Eagle Rock Ave.
West Orange, NJ
Website
This beautiful estate has it all. Situated in lush setting with 40 acres of formal gardens, rolling lawns and shaded ponds, this is an impressive venue for weddings, corporate functions, and private functions. They are also a great destination for a corporate retreat with upscale overnight accommodations, an indoor pool, a recreation room, fitness center, and a private heliport, making business meetings efficient as well as productive.
---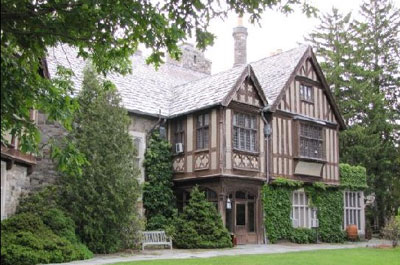 The Skylands Manor
5 Morris Road
Ringwood, NJ
Website
Located in the Ringwood State Park System, this attractive estate is an impressive setting for weddings, corporate functions, bar/bat mitzvahs, reunions and special events. They are served by Frungillo Caterers, known for their excellent food and service.
---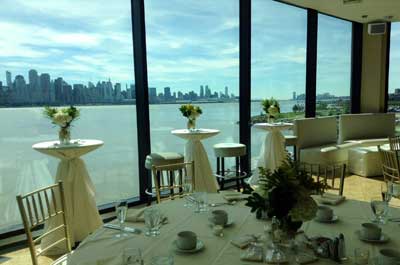 Waterside Restaurant & Catering

7800 River Road
North Bergen, NJ
Website
It's featured attraction is it's location on the Hudson River where the floor-to-ceiling windows look out directly across the river at the Manhattan upper west side and midtown skyline.
With two rooms that overlook the New York Skyline, they offer an ideal setting for a variety of events such as weddings, showers, holiday parties, sweet-sixteens, bar and bat mitzvahs, and any other type of party you are throwing. The rooms can accommodate parties as small as 50 guests and for exclusive parties, as many as 210.  If you are planning your wedding, our outdoor patio provides a picture perfect background for your wedding ceremony.
---
Yacht Events
Sailings from Lincoln Harbor, Liberty Landing, Hyatt Regency - Jersey City, and Perth Amboy. NJ
Website
They provide premier special event functions aboard a fleet of luxury yachts sailing NYC Harbor from convenient locations at Lincoln Harbor, Liberty Landing, Hyatt Regency - Jersey City, and Perth Amboy. They offer full-service packages of dining, dancing, entertainment and sightseeing for up to 1200 guests. for a variety special events including weddings, corporate functions, reunions, birthday parties, July 4th celebrations, and just about any occasion and group size. Their professional party planners are available to help with any and all details, including planning, catering, decor and entertainment -- everything from a great band to fireworks displays.
Central and South Jersey Private Party Venues

Central Jersey Private Party Venues

The best and/or unique private party venues in Central Jersey with a WOW ambiance, awesome scenic views and a reputation for either top notch food, excellent service, or the flexibility to bring in your own private caterer.
Learn More
South Jersey Private Party Venues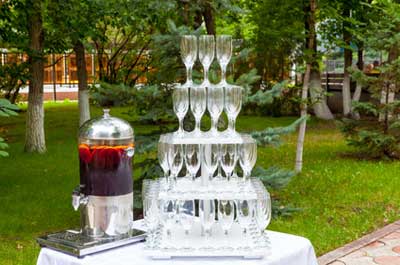 The best and/or unique private party venues in South Jersey with a WOW ambiance, awesome scenic views and a reputation for either top notch food, excellent service, or the flexibility to bring in your own private caterer.
Learn More