The Best Weekend Getaways in New Jersey

New Jersey is fortunate to have a wide variety of destinations with awesome scenic attractions, entertainment centers, historic villages, beach resort towns, mountains, and plenty of things to do. With its relatively small land area, many of these destinations can be experienced as a weekend getaway or short trip of two-three days.

These locations that include historic villages, charming oceanfront towns, rustic farms, and mountain settings, that are ideal for  couples looking for that out of the ordinary romantic weekend getaway.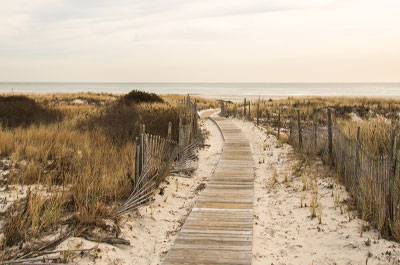 The Jersey Shore with 127 miles of coastline stretching from north to south includes the counties of Monmouth, Ocean, Atlantic, and Cape May

The locals in New Jersey refer to the beaches as the "Jersey Shore"  and includes the boardwalks, arcades, water parks, and amusement parks along the beaches

The Jersey Shore is a popular vacation and weekend getaway destination for New Jerseyans, New Yorkers, Pennsylvanians, other northeast states,  and estinations as far north as the Canadian provinces of Québec and Ontario.

While most of the beaches have a boardwalk or promenade, and many with restaurants, the beaches with large commercial boardwalks that have amusement parks, water parks, restaurants, and shops include: Asbury Park , Keansburg, Point Pleasant, Seaside Heights, Atlantic City, Ocean City, and Wildwood.

The picks for the best Jersey Shore towns that are ideal for a vacation or weekend getaway are known for their beaches, a good variety of overnight accommodations, restaurants, and things to see and do.

More Info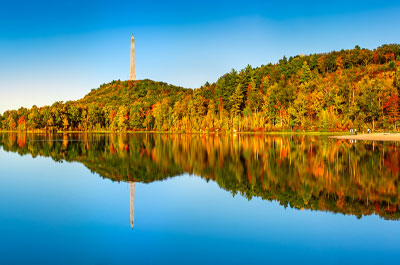 Sussex County is the northern most county in New Jersey tucked along the border with New York state on the north, and the Delaware River on the west.

The county is part of New Jersey's Skylands Region and is one of NJ's most rural, mountainous, and forested counties. The county is very popular as a tourist destination for a vacation, a weekend getaway, or day trip during any one of the four seasons.

The scenic landscape with mountains, lakes, rivers, and rural farms, offers visitors a wide variety of things to see and do. The clean, clear waters of the Delaware River and it's cold tributary streams support a landscape rich in fish and wildlife and the scenic vistas of the Delaware Water Gap. Popular recreational activities include: kayaking, canoeing, rafting, fishing, camping, and hiking.

For evening entertainment, The Newton Theatre offers concert and theatre performances

More info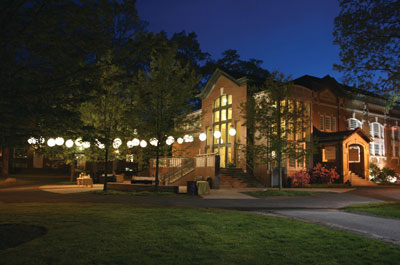 Morris County is an ideal destination for a weekend getaway for visitors who enjoy experiencing historic, cultural, recreational activities with many excellent restaurants and overnight accommodations..

Located approximately 30 miles north-west of New York City, Morris County has a rich historic background dating back to the Revolutionary War when it was known as The Military Capital of the American Revolution.

During this period , Morristown was the home of two of General George Washington and his Continental Army's , winter encampments. Today visitors can get to see many of the historical sites and museums from that period.

During the 19th century Morris County became an important transportation center, with the building of the 102 mile Morris Canal in 1831, connecting Phillipsburg on the Delaware River with Jersey City on the Hudson River, The canal was an important waterway in the transport iron ore, coal and freight from mines to factories.

Today, Morris County is a vibrant and charming suburban community with museums, performing arts, gardens, parks and outdoor recreation.

More info...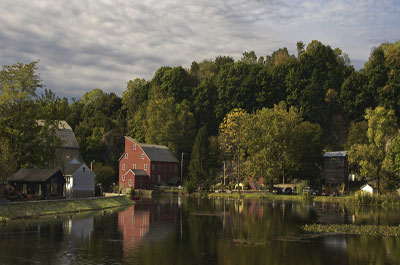 Hunterdon County with it's bucolic scenic country side, rural farms, historic sites, charming villages, wineries, and recreational activities, is a tourist's delight.

Located in central, western new jersey, an hour drive from both New York City and Philadelphia, it is a popular destination for visitors living in the tri-state area who are looking a short vacation, weekend getaway, or day trip, that has a wide variety of year round attractions, things to do, charming B&B's, and overnight accomodations, to keep a visitor entertained, or relaxed.

The most visited destinations and overnight home bases in Hunterdon county includes the towns of Clinton, Frenchtown, Lambertville, Sergeantsville, and Stockton. All are small charming towns with surrounding rural scenic beauty that easily be seen in a weekend.

More info...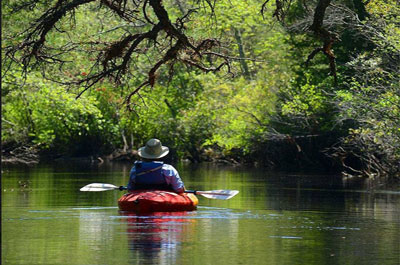 This large and heavily forested area stretches across the southern coastal plain of New Jersey and is renowned for its unspoiled nature, abundant, and diverse wildlife.

The Pine Barrens, also known as the Pine Lands, covers a huge area of over 1.1 million acres, or 22 percent of New Jersey's land area. Created by Congress in 1978, the Pine Barrens was designated an International Biosphere Reserve in 1988.

The Pine Barrens covers more land mass than either Yosemite or Grand Canyon national parks.

The Pine Barrens are popular as a destination for a weekend getaway and day trippers who enjoy getting outdoors to experience a pristine environment. For the adventuresome, there are a wide variety of canoeing, kayaking,  hiking,  fishing,  cycling, hunting, horseback riding, and camping activities.

For the more casual or curious visitor, there are a variety of attractions to visit to learn about the regions history, old abandoned towns, and folklore, including:

Batsto Village
While the native Indians are gone, Batsto Village has changed and survived. Archaeological investigations have discovered evidence of prehistoric life in the Batsto area. Evidence shows land use dating back several thousand years. Here visitors can learn of the important role the Village played in the industrial development of the United States.

Whitesbog Village
Located within the Brendan T. Byrne State Forest, is an historic company town, founded in the 1870s. In the early 1900's, Whitesbog was the largest cranberry farm in New Jersey. It was here that in cooperation with the the U.S. Department of Agriculture, the first cultivated blueberry was developed. Open year round there are many museums, trails and nature sites to explore and learn.

More Info..