Antique & Flea Markets in New Jersey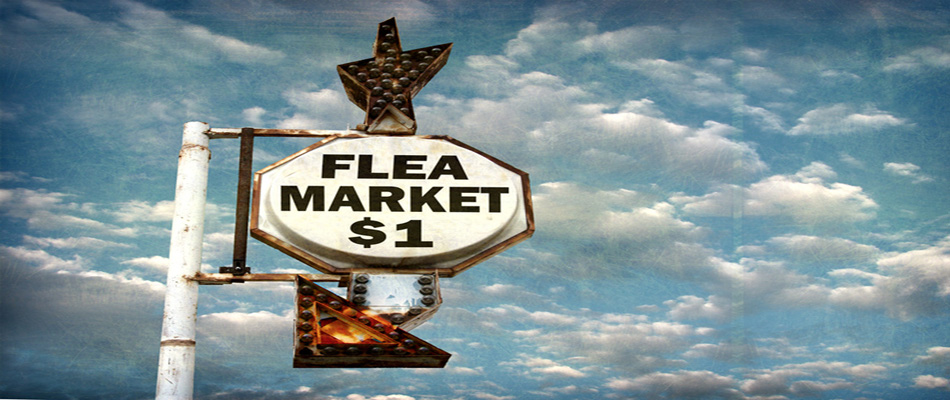 The best New Jersey Antique & flea markets where collectibles, antiques, clothing, arts, crafts, and other items can be found.

Many of these markets are open year round. They include markets that are indoors in old buildings and others are outdoors in rural areas.
Northern New Jersey Antique & Flea Markets
Chester Antique Mall
427 Route 24
Chester, NJ
908-879-7836
Website
Open Tuesday through Saturday 10:30 am to 5:00 pm Sunday 11:30 am to 5:00 pm and Mondays by appointment. Chester Antique Mall, LLC A premier Group shop (30+ dealers) providing a diverse selection of quality antiques. Specializing in furniture, including American primitives, Victorian, Mission as well as a general line of cherry, oak, and walnut from the 18th and 18th centuries.
Dover Flea Market

Blackwell Street
Dover, NJ
973-989-7870
Website
Open Sundays, May Through November, 9am to 4pm
Located in historic downtown Dover and spread out over 12 city blocks. Conveniently located close to public transportation, food, and a nearby indoor antique center.
Lafayette Mill Antique Center
12 Morris Farm Road (Just off Route 15)
Lafayette, NJ 07848
(973) 383-0065
Website
Open year round:
Summer from May 1st ... through Jan 1st, open Thursday through Monday 10 AM to 5 PM
Winter from Jan 1st ... Through May 1st, open Thursday through Sunday
Holiday Mondays, 10AM - 5PM
Closed New Year's Day, Easter, Thanksgiving and Christmas
Over
55
specially-selected antiques dealers.
Montclair Antique Center
34 Church Street
Montclair, NJ 07042
973-746-1062
Website
Open 10:00 A.M. - 6:00 P.M. Tuesday - Saturday & 12:00 P.M. - 6:00 P.M. Sunday
Over 50 dealers offering American and Continental antiques.
Neshanic Flea Market
100 Elm Street
Neshanic Station
908-369-3660
Website
Open every Sunday, weather permitting, 6:30 am to 1 pm.; Plenty of parking.
New Meadowlands Flea Market
Within the Meadowlands Sports Complex
Parking Lot J
East Rutherford, NJ
Website

973-989-7870
Open every Saturday; rain or shine, all year round, from 8 AM to 4 PM
Free Admission and parking
The market features many unique items including fresh produce, carnival food, free entertainment and games.
Summit Antiques Center
511 Morris Ave
Summit, NJ 07901
908-273-9373

Website
Open 11 am - 5 pm Seven days a week
Has more than 60 quality dealers on two floors  They offer a wide variety of antique and vintage furnishings, decorative arts, china, glassware, pottery, silver, jewelry both fine and costume, ephemera, artwork, and lighting.
Central New Jersey Antique & Flea Markets
Antique Emporium of Asbury Park
646 Cookman Avenue
Asbury Park NJ 07712
732-774-8230

Website
Open Monday - Saturday 11 AM - 5 PM, Sunday Noon - 5 PM
Has over 20,000 square feet of dealer space that offers antique and art dealers of fine European and American furniture, art, bronzes, statuary, porcelain, glass, china, silver, books and newspapers, primatives, jewelry, clocks, decorative items, linens and collectibles.
Collingswood Flea Market

1350 Highway 33/34
Farmingdale
732-938-7941
Website
Open year round, Friday & Saturday 9am to 8 pm, Sunday 9am to 5pm
Located on 25 acres they feature more than 500 outdoor merchants and a 60,000 square foot building which houses 100 indoor tables and booths
Englishtown Auction
90 Wilson Ave.
Englishtown
732-446-9644
Website
Open Saturday & Sunday, 8am to 4pm,Closed Easter Sunday
Covers 40 acres of indoor & outdoor booths
Golden Nugget Antique & Collectible Flea Market
1850 River Road / Route 29
Lambertville
Website
609-397-0811
Open year round, Wednesday, Saturday, & Sunday, 6am to 4pm
200 dealers, 250 booths, lots of artists and unusual stuff.
Red Bank Antique Center of Red Bank
Two buildings:
195 West Front Street
732-842-3393
226 West Front Street
Red Bank NJ 07701
732-842-4336
Website
Open seven (7) days a week from 11:00am to 5:00pm (opening Sundays at 12:00 noon).
Has thousands of hard to find antiques and collectibles in addition to special services including a full time certified jeweler on site, an estate sale planner, vintage toy repair, clock repair, furniture refinishing, caning and wicker repair, vintage textiles, and more.
Southern New Jersey Antique & Flea Markets
Center Stage Antiques
41 King Street
Mount Holly, NJ 08060
609-261-0602
Website
Open Saturday and Sunday, 10AM-5PM, or by appointment
18,000 square foot showroom filled with the largest selection of antique furniture and collectibles in South Jersey. 1,000 new pieces arriving each month.
Columbus Farmers Market
2919 Route 206 South
Columbus, NJ
Website
609-267-0400
Open year 'round. Outdoor Market: Thursday 6:30 am to 3 pm Saturday 7:30 am to 2 pm Sunday 6:30 am to 3 pm Indoor Market: Thursday 8 am to 8 pm Friday 10 am to 8 pm Saturday 8 am to 8 pm Sunday 8 am to 5 pm
Antiques, appliances, candy, cigars, collectibles, cosmetics, crafts, clothes, fabrics, fish, food, furniture, hair cuts, hardware, house wares, jewelry, linens, mattresses, musical instruments, pets, plants, produce, sheds, shoes, stationery, toys, tools, videos, wallpaper, and more.

Cowtown Flea and Farmers Market
780 Harding Highway (Route 40
Pilesgrove, NJ 08098
Website
856-769-3000
Open year-round on Tuesdays and Saturdays from 8 a.m. to 4 p.m..
The flea market is adjacent to the Cowtown Rodeo - the oldest weekly running rodeo in the United States... Seven professional events are hosted on Saturdays from May - September.
The flea market is host to over 400 indoor and outdoor vendors. Shop for apparel, accessories, antiques, toys, fresh fruits and veggies, Amish baked goods, electronics, seasonal items and much more.
A great place to spend a full day, Cowtown also offers a variety of dining options including Cowtown Cafe, Dutch Country BBQ, Pizza, Chinese, Mexican, Jamaican and other indoor options. There is also an outdoor food court with picnic tables.
New Eqypt Flea Market Village
933 Rt 537
New Egypt, NJ
Website
609-758-2082
Open Sunday and Wednesday, 7am to 2pm, Rain or Shine.
It has over forty climate-controlled historic buildings (shops) some of which are original WWII Barracks brought here from Fort Dix in the early 1970's. , This is an old-time country Market with books, antiques, collectibles, furniture, gift ware, music, electronics, toys, clothing, hardware, household items, tools, bicycles, lawn equipment, jewelry, coin and gold exchange, etc.

Old Mill Antique Center
1 South Main Street
Mullica Hill, NJ 08062
Website
(856) 478-9810
Open 7 days a week 11 am -5 pm
The Old Mill Antiques Mall is in the historical preservation list of Mullica Hill. This building was built prior to the American Revolution along with scattered clusters of houses & two taverns.
Point Pleasant Antique Emporium
616 Trenton Avenue
Point Pleasant Beach, NJ 08742
732-892-2222
Website
Open Monday - Sunday, 11am - 5pm
More than 125 individual dealers under one roof.




---