New Jersey Ski Areas

With Downhill skiing, cross country skiing,
snow boarding, and snow tubing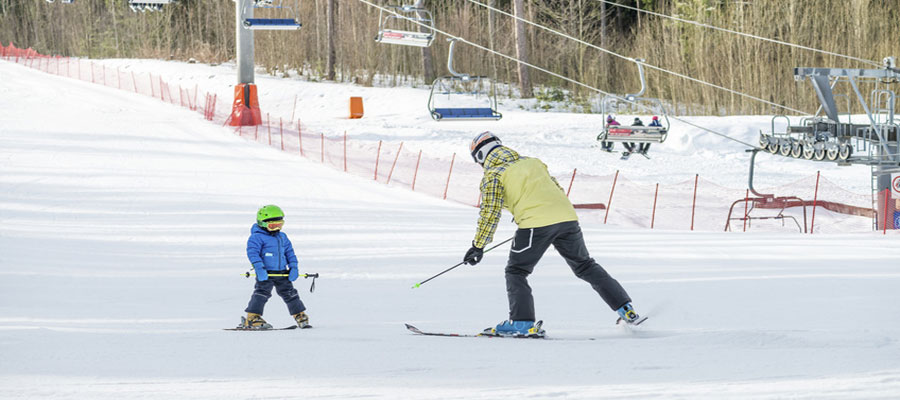 Visiting one of the New Jersey ski areas is a great way for a family to get outdoors and enjoy a healthy, exciting, and scenic adventure.

NJ ski areas offer a variety of winter sports activities including, downhill skiing, cross country skiing, snow boarding, and snow tubing. These areas are primarily geared to families with kids and beginning to intermediate skiers.

Night skiing is very popular for those busy families who are looking to get in a few trips downhill before the day ends.
Most resorts recommend waiting until your child is at least four years old. Children younger than four years old are typically not physically or emotionally ready for the demands of skiing and boarding.

Haven't gone skiing before? All of the NJ ski areas offer rental equipment and lessons geared to beginning kids and families.

Most of the NJ ski areas and have excellent snow making equipment, and as long as the temperature stays cold, skiing can be enjoyed from December 1st to March 31st.

NJ Places to go Downhill Skiing, Snowboarding, and Snow tubing

---
---