The Best Pizza in New Jersey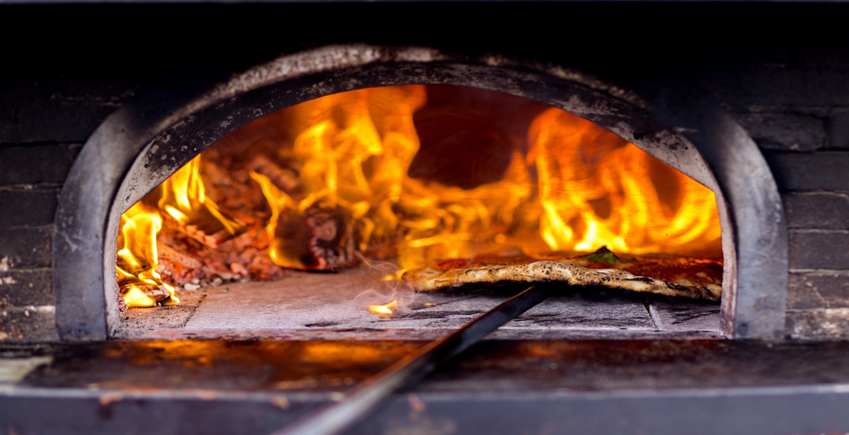 Your Guide To The Best Pizza in New Jersey: Discover What Makes It The Best Pizza And Where You Can Buy It

New Jersey is fortunate to be one of the few states with an abundance of excellent pizza restaurants.

New Jersey lies in the heart of what is affectionately known as the "Pizza Belt" With a large Italian population and bordered by New York on the northeast and Philadelphia on the south west, both cities with large Italian populations.

What Makes it the Best Pizza?
This is a question that can never be answered objectively. Discussing " the best pizza" is like discussing religion and politics. You can never convince someone who has strong feelings about pizza that their style or enjoyment of pizza, and what they have grown accustomed to, is not the best.

The "best pizza" is more about quality and authenticity ---- less about taste, though taste remains to be a key subjective factor, especially for restaurant diners.

If you think that your favorite pizza and "the pizza joints" that make the pizza is the best ---- then of course in your mind---- it's the best.

Pizza is very subjective, and unfortunately the popularity of a pizza restaurant is usually not based on the quality or the freshness of the ingredients or the authenticity of Italian pizza, but more on the taste and preferences of the patrons.

Having said that, our criteria for making claims on what the best pizza is must do more with "authenticity" then acquired tastes, usually following the acquired taste buds gained from childhood. "Authenticity" has to do with the origin of pizza from the Naples region of Italy where it was perfected, how the pizza is prepared, the temperature and type of ovens, and the quality of ingredients that go into making a "good" pizza.

The Origin of Pizza in the United States

Pizza, contrary to popular opinion, was not Italian in origin, but it was the Italians who gave it the name "pizza", improved upon it, and introduced it in the United States. Pizza was invented by the Greeks around several hundred years B.C. who were the early pioneers and skilled bakers, settling in Southern Italy around the Naples Region.

Pizza was introduced in the United States towards the end of the nineteenth century, along with a wave of largely southern Italian immigrants who operated Italian bakeries and grocery stores. At this time, pizza was primarily found in the cities with large concentration of Italian immigrants like New York, Boston, and Philadelphia.

It wasn't until the end of WW II that pizza in the United States became popular as soldiers returned from assignments in the Naples region of Italy with an acquired taste for pizza.

The Crust is the Foundation of good Pizza
The crust is the foundation of a pizza and is largely where the care goes into. Good pizza has a crust that is soft, chewy and doughy on the inside and crusty on the outside with a bread-like tastiness to it. The type of crust is one of the main things that separate the different styles of pizza. The cheese should be freshly made and with either fresh crushed tomatoes or tomato sauce. Limited or oil is to be added to a pizza to enhance the yellow oil like drippings that come from the fresh cheese.

The best pizzas are cooked quickly and as little as 90 seconds to 3 minutes in a wood burning or coal fired oven heated to temperatures of 1000 - 1200 degrees to ensure that the bottom crust is crispy and slightly charred while the toppings are not overcooked ensuring that fresh ingredients and especially the plum tomatoes, mozzarella, and fresh basil maintain their moisture and freshness.

The toppings complement the pizza and should contain fresh, quality ingredients as well.

A good sign of a restaurants authenticity and quest for quality is their reduced emphasis on toppings and grated cheese. If pizza is well prepared, it needs little, or no toppings or grated cheese as excessive toppings and grated cheese tend to mask the flavor of a well-prepared pizza made with quality ingredients.

Types of Pizza Popular in New Jersey
Authentic Neapolitan
Normally cooked in a wood-fired, brick oven, good Neapolitan pizza has a light, crisp, bubbly, chewy crust with a puffy lip or end crust that is slightly charred. Authentic Naples pizza is baked in an oven near 1,000 degrees for one minute to produce the perfect crust. A good Neapolitan pizza restaurant typically features Margherita Pizza made with pure flour from Napoli, San Marzano tomatoes, fresh buffalo mozzarella cheese, fresh basil, Sicilian sea salt, and extra virgin olive oil and is used as the base for their other varieties and toppings.

Authentic Tuscan
Tuscan pizza, while still considered a thin crusted pizza, has a thicker crust, more bread like, than Neapolitan pizza. The pizza is saucier, and usually has a combination of cheeses with a meat garnish, and fresh herbs like oregano, basil and parsley.

New York Neapolitan
New York Neapolitan is basically an Americanized style of Neapolitan pizza and differs by being slightly larger and thinner, more crisp and charred, and served with more cheese and sauce. Baked with a lower oven temperature than the true Neapolitan Pizza to 600 degrees and cooked for 2-3 minutes to produce a more crispy, charred crust that suits American taste.

New York Style
New York style pizza is thicker both in body and crust with a similar soft, crisp, chewy crust on the outside with a bread-like tastiness to it, generally with no more than two toppings to maintain the crusts crispiness. It can be found with an abundance of yellow oily trails from the fresh Grande mozzarella cheese. The regular or standard New York style pizza comes with no toppings, just cheese.

Sicilian Style
A rectangular pizza with a thick crust and its toppings baked directly into the crust, and usually has a strong presence of garlic.

Trenton Tomato Pies
The distinction between pizza and the Trenton tomato pie is in the process of making the pie. The tomato pie is prepared by first placing the mozzarella and toppings on the dough first, followed by the tomato sauce placed on top. Pizza, is made by first placing the tomato sauce on the the dough, followed by the cheese and the toppings. The tomato pie is also made with a thinner, crispy crust, and the use of full-bodied tomato sauce and mozzarella.

Roman Style
This is the latest trend in Pizza styles in New Jersey. This style of pizza differs by the structure of the crust, that is hardy and can support a variety of toppings while still maintaining its strength without being too heavy or dense. Many of the New Jersey Roman style pizza places are quickly adopting the habits of eating pizza from Rome, Italy.
Roman style pizza can be enjoyed in two different styles. In Rome, pizza is served either by the slice or in whole round pizza.
Roman style pizza sold by the slice is usually cut in rectangular shapes, typically with scissors, and then weighed and served. Roman round pizza is served whole and un-sliced. It is eaten with a knife and fork, one bite at a time.

The Best Pizza Restaurants in New Jersey
Northern New Jersey Pizza Restaurants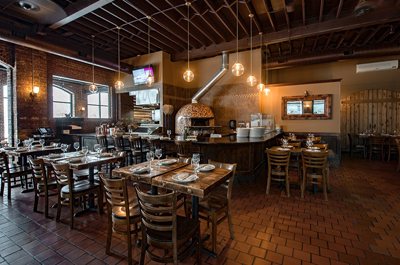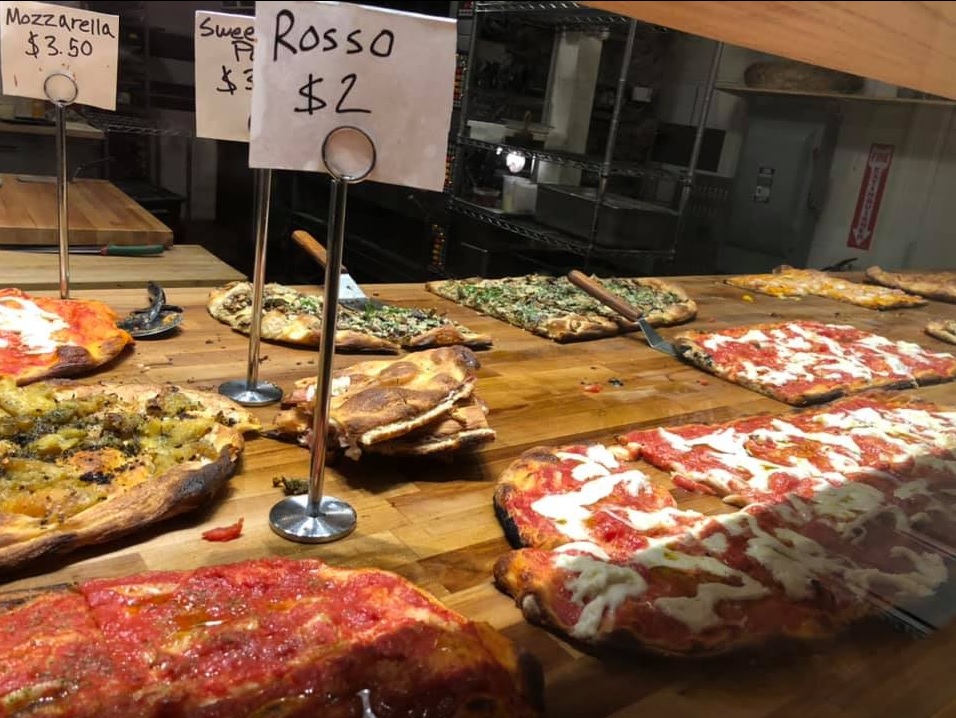 Bread and Salt, Jersey City, NJ
Bread and Salt is an Italian bakery/restaurant  featuring high quality, well executed Roman style pizza, though it's more than a quality pizza place with salads. It also serves a variety of high quality , breads, sandwiches, meatballs, and stews.
Read review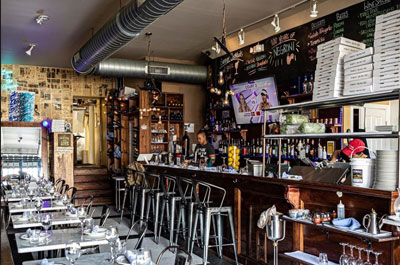 Porto by Antonio, North Bergen, NJ
Serves Neapolitan style thin crusted pizza using fresh ingredients. Pizza pies are cooked in a 900 degree imported wood burning oven.
The interior has exposed ceilings, exposed brick walls with NYC/Brooklyn vibe.
Read review
Central New Jersey Pizza Restaurants

Southern New Jersey Pizza Restaurants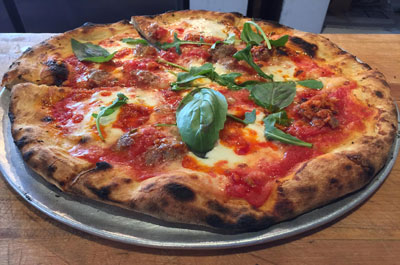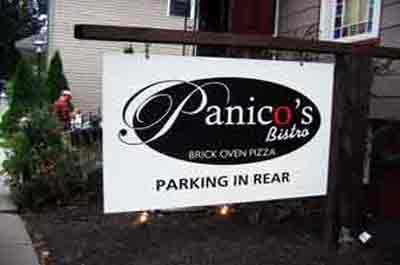 Panico's Bistro, Cape May, NJ
Located minutes from downtown Cape May in West Cape May, It's housed in an old restored church and features well prepared menu of many Italian dishes --- many with a Mediterranean i influence. Their signature brick-oven, thin crust pizza is crunchy (not cracker like) , and charred crispy  is sturdy enough to support the weight of the toppings without flopping over. They offer a large variety of toppings to choose from.
Read review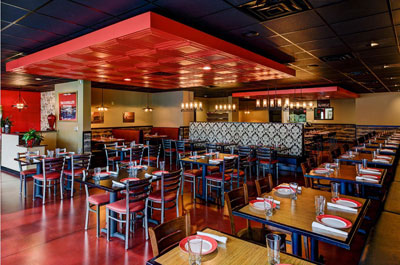 Tacconelli's Pizzeria, Maple Shade, NJ
Located across from the Moorestown Mall, Tacconelli's Pizzeria is one of the best thin crust pizzerias in South Jersey, Tacconelli's serves up a wood burned oven pizza with an exceptional thin crust --- chewy, crunchy, and bread like tasty.
Read review