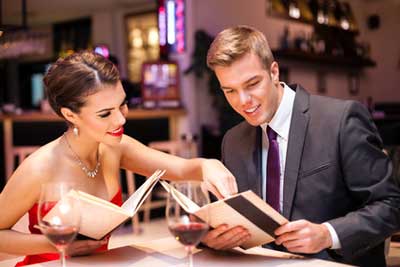 Looking for exceptional romantic restaurants to celebrate your anniversary, Valentine's Day, or an intimate occasion with a loved one? Here you can find our top choices with a review of the best, high end, romantic dining places in New Jersey.

While we recognize that "romance" is very subjective and varies with personal tastes, we strive to select restaurants that have appeal to diners who are willing the go that extra mile for a memorable romantic dining experience.

This selection of the "best" romantic restaurants is aimed at couples willing to splurge on a restaurant that provides an intimate, cozy ambiance, excellent food, and service --- with all the niceties that make that dining experience extra special.