New Jersey Minor League Baseball Teams
Minor league baseball has become more than just being a "farm System" or a system that develops and grooms players for the Major Leagues. It is also a very popular and affordable entertainment center of family fun.
It is more than watching a baseball game. Each outing with its many "in between inning" activities is geared to offer family oriented entertainment at an affordable price.
Minor League Baseball Teams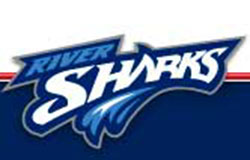 Camden Riversharks
Campbell's Field
401 N. Delaware Ave.
Camden, NJ 08102
856-963-2600
Camden Riversharks Website
The Riversharks play in the Independent Triple AAA Atlantic League at Campbell's Field. It seats 6,400 and is located along the Delaware River with an awesome view of the Ben Franklin Bridge and the Philadelphia skyline. There is an upscale the Diamond Café with a club atmosphere, a BBQ Picnic Pavilion/tented seating area for up to 300 guests, where you can enjoy a 2 hour, all-you-can-eat buffet, from right on top of the action! For family fun, they offer a rock climbing wall, a carousel, and bouncing inflatables in the Nesquik Fun Zone.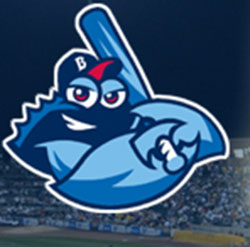 Lakewood BlueClaws
First Energy Park
2 Stadium Way
Lakewood, NJ
732 901-7000
Lakewood BlueClaws Website
The Lakewood BlueClaws minor league baseball team plays in the Single "A" South Atlantic League and is an affiliate of the Philadelphia Phillies. In the first 10 years, 36 former Blue Claws players have played in the major leagues beginning with the Philadelphia Phillies. The Blue claws games at First Energy Park with a seating of 6,600 have proven to be great family fun environment with plenty of activities for kids and adults of all ages to participate in. They offer three picnic areas, party decks, expanded Kids Zone, BluePen, and more.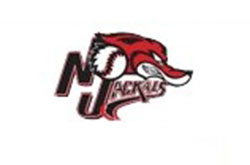 New Jersey Jackals
Yogi Berra Stadium
Montclair State University
Valley Road
Little Falls
973-746-7434
New Jersey Jackals Website
A Member of the Canadian American Association at Yogi Berra Stadium. With a seating of 5,000, It features 2 picnic areas, a birthday party tent, an arcade, a souvenir shop, and a KidZone game area .Some trivia, all dimensions in the Stadium end in the number 8 to honor Yogi Berra who wore #8 for the New York Yankees. The Yogi Berra Museum is located adjacent to the stadium. It has memorabilia and a history on former NY Yankee legend Yogi Berra.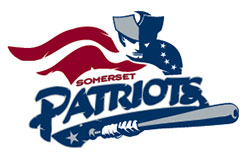 Somerset Patriots
TD Bank Ballpark
1 Patriots Park
Bridgewater
908-252-0700
Somerset Patriots Website
The Patriots play in the Independent Triple AAA Atlantic League, one of two Atlantic League teams in new Jersey, the other being the Camden Riversharks. The Stadium: seats 6,100 and features 20 luxury suites, an alcohol-free family section, one of the best HD scoreboards in the minor leagues.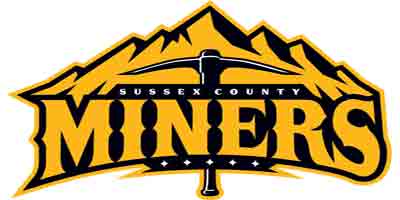 Sussex County Miners
Skylands Stadium
94 Championship Place
Augusta, NJ 07822
(973) 383-7644
Sussex County Miners Website
A Member of the Canadian American Association, their home base is Skylands stadium, a 4,200-seat ballpark.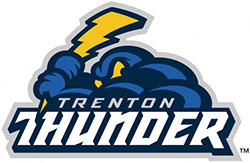 Trenton Thunder
Mercer County Waterfront Park
One Thunder Road
Trenton, NJ
(609)-394-3300
Trenton Thunder Website
The Thunder play in the Class AA level Eastern League, and are an affiliate of The New York Yankees. The field seats 6,440 with unlimited standing room on the concourse. The ballpark offers group packages in a picnic areas, luxury suites, the Stadium Club, and the Conference Center. They feature 20+ post-game fireworks shows a year, children's birthday parties, church, school and company group outings and a top notch business meeting facility.
You might be also interested in ....