The Best Kids Attractions in New Jersey
Amusement parks, zoos, children's museums, and more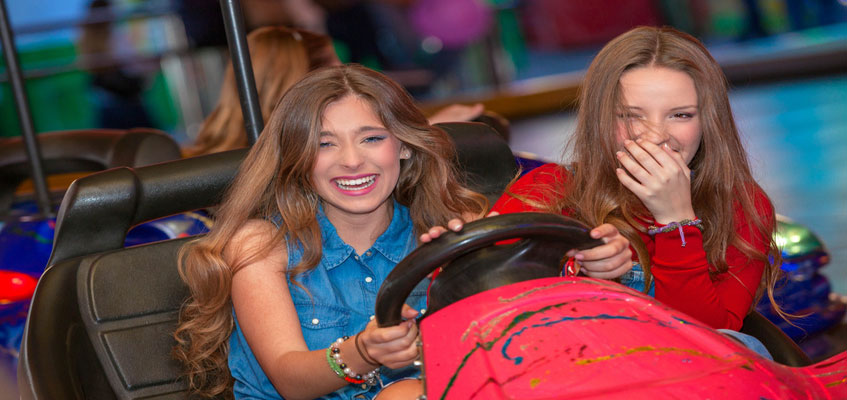 The best kids attractions in New Jersey for a family looking for a kids activity whether it be for fun, education, a day trip, a birthday party, or a school or day camp outing.

If you're ever at a loss of what to do, pack up the car, buckle in the kids, and head to the Garden State to catch a children's show, explore a hands-on exhibit, browse through a museum, or for more excitement, head to an amusement park or a water park. In the winter there are day trip or weekend trip resorts with lodging for snow tubing and skiing.

Best Kids Attractions - Northern New Jersey
Duke Farms
80 Route 206 South
Hillsborough, NJ 08844
(908) 722-3700
A model of environmental stewardship and showcases its natural, horticultural, and historic resources to inspire visitors to become informed stewards of the land. Offers Weekend Children's interactive tours of the gardens designed to appeal to their love of fun and nature.
Learn more
Essex County Environmental Center

621 B Eagle Rock Avenue
Roseland, NJ
Website
Provides bird and nature programs for all ages and groups including Saturday family programs, and a summer nature day camp. The facility is a wooded wetland habitat with access to the Passaic River which makes for an interesting and affordable site to book a naturalist led field trip for all ages — toddler through senior --- for groups, scouts, schools, and more.
Fun Force
551 Main Ave,
Wallington, NJ
973-777-0767
Website
This large facility offers many attractions and things to do including an indoor Roller Skating Rink, laser tag, bounce house ,air blaster arena, arcade and more. A popular venue for birthday parties.






Fosterfields Living Historical Farm
73 Kahdena Road
Morristown, NJ
(973) 326-7645
Website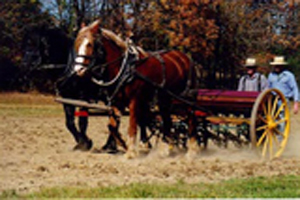 This living history farm has been under cultivation since the eighteenth century. As part of the Morris County Park Commission, the 200-acre farm offers educational activities and demonstrations of turn-of-the-century - 1920s farming methods and life. Visitors are encouraged to participate in various farm-related activities whenever appropriate at this National Register Site. They can churn butter, crack corn and feed it to the chickens, and tend the garden. Staff are dressed in period attire and interpret the lives and roles of Foster family members, domestics, and farm laborers. They perform a daily regimen of farming and domestic chores and raise livestock and crops by historical methods.

Lakota Wolf Preserve
89 Mt. Pleasant Road
Columbia, NJ 07832
1-877-733-9653
Website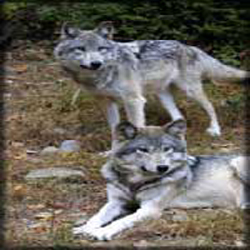 Hear the howling of wolves echo through the mountains of the Delaware Water Gap in Knowlton Township, Warren County, NJ. Photo opportunities of a lifetime and the experience of watching and listening to packs of Tundra, Timber, and Arctic wolves will be yours. View wolves here in the East in a natural surrounding for the first time in over a century. Bobcats and foxes also reside at the reserve.






Liberty Science Center
Liberty State Park
222 Jersey City Boulevard
Jersey City
201-200-1000
Website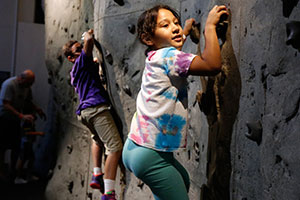 Children are natural scientists, curious about everything around them. By encouraging their interests and exposing them to new ideas, parents or caregivers can help them develop intellectually. Liberty Science Center offers many memorable experiences for children, found in every exhibition area. The new Jennifer Chalsty Planetarium and LSC Giant Dome Theater is the largest and most technologically advanced planetarium in the Western Hemisphere. Only three others in the world—two in Japan and one in China—are bigger
---
Best Kids Attractions - Central New Jersey
Delaware River Tubing
2998 Daniel Bray Highway (Route 29) Frenchtown, NJ 08825
908-996-5386
Website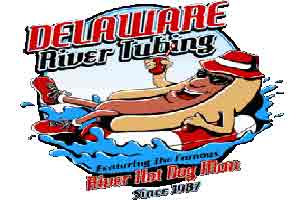 Fun for the entire family. 3-4 hour River rental trips include tubing, rafting, canoing, and kayaking on the Delaware River. Every river trip includes an a free BBQ meal at "The Famous River Hot Dog Man" , while tubing, rafting, kayaking, or canoing down the river in this exciting river country.
Jersey Shore Pirates
Riverfront Marina
Princeton Avenue (next to Windward Beach Park)
Brick NJ
(732) 899-6100
Website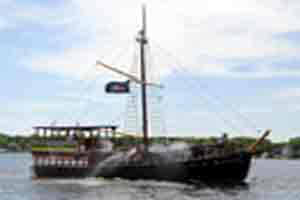 Your mini mates will have the opportunity to dress-up like pirates, get face painted with pirate "tattoos", and learn some pirate lingo before setting sail for an an hour and fifteen minute pirate adventure. They will learn the rules of the Sea Gypsy pirate ship, read a treasure map, discover a secret message in a bottle, and work as a team to defeat the enemy pirate who has stolen the keys to their treasure. Prepare to man the water cannons to win back the keys from nemesis Pirate Pete!
They offer kids birthday party's for with favors, skulldana's, eye patches, loot bags and swords will for up to 42 friends and family,
The Michelle and Jennifer Tobias Adventure to Health
The Student Health Awareness Center
901 West Main St.
Freehold, NJ 07728
(732) 308-1850
Website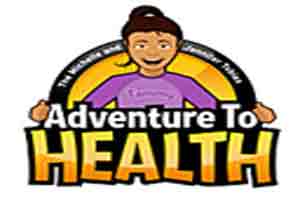 The Michelle and Jennifer Tobias Adventure to Health is an educational and enjoyable experience for kids. Best experienced by kids in grades K-8, the center provides interactive and exciting programs designed to take children on an innovative adventure through the human body and leave the kids with some important lessons about health.
Learn more



The Rapter Trust
1390 White Bridge Road
Millington, NJ
Website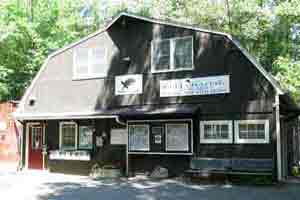 A premier wild bird rehabilitation center that includes a hospital with state-of-the-art medical facilities, quality exterior housing for several hundred birds, and an education building. Visitors are able to view at close range the many hawks, eagles, falcons and owls that are permanent residents at the facility. They offer a variety of educational programs that can be adapted for age groups from pre-k to adults. A great activity for groups including schools, scouts, and nature clubs
---
Best Kids Attractions - Southern New Jersey

Battleship New Jersey Museum and Memorial
62 Battleship Place
Camden, NJ
866-877-6262
Website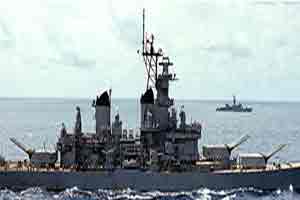 A great attraction for kids 6+. Spend a night on the legendary Battleship New Jersey's overnight encampment program. They can accommodate groups and families of all sizes up to 300. Stow your gear in a locker --the same lockers that held sailor's personal belongings when at sea. Sleep in bunk--just like enlisted sailors."Chow down" in the Crew's Mess Hall and you can even purchase a personalized "Dog Tag"!
The Adventure Aquarium

1 Aquarium Drive
Camden
856-365-3300
Website
See Liberty the penguin. Marvel at the Sharks, stingrays, sea turtles, seals, birds and more. A wonderful day trip with the kids.
Cape May County Zoo
4 Moore Rd
Cape May Courthouse
(609) 465-5271
Website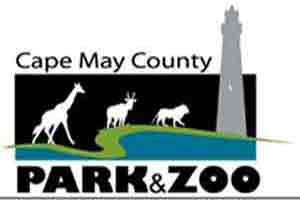 Over 430 different individual animals which covers around 250 different species. They have Lions and Tigers, but no Elephants. It's FREE (they ask for a donation when you enter)
Diggerland USA
100 Pinedge Drive
West Berlin, NJ 08091
(856) 768 - 1110
Website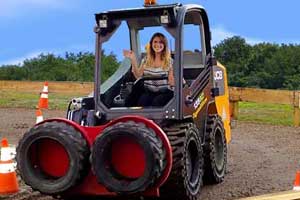 A construction themed adventure park where children and families can drive, ride and operate actual machinery. Each machine has been engineered for safety allowing children as small as 36" to operate with little or no instruction.
Popcorn Park Zoo
Humane Way at Lacey Road
Forked River
(609) 693-1900
Website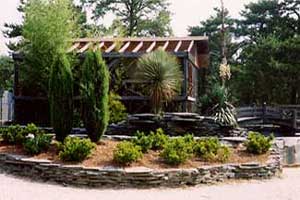 Popcorn Park Zoo is truly one of a kind. It was established in 1977 as a refuge for wildlife, exotic and farm animals that were abused, ill, injured, handicapped, elderly or exploited. Each animal faced a questionable future at best. Located on 7 acres in New Jersey's beautiful Pinelands, Popcorn Park offers an environment of safety, wonderful care, and peace to its residents, a diverse array of animals unfortunate enough to need a rescue, but lucky enough to wind up here.
---
---