Best Burgers in New Jersey
Discover where the best burgers in New Jersey are served
The top burgers in New Jersey are served at restaurants that use high quality beef and are widely known as a destination place for a burger.

There are no fast food, ham burger restaurants here. These are restaurants known for taking extra care in preparing tasty, juicy burgers using quality, fresh ingredients.
Best Burgers in North Jersey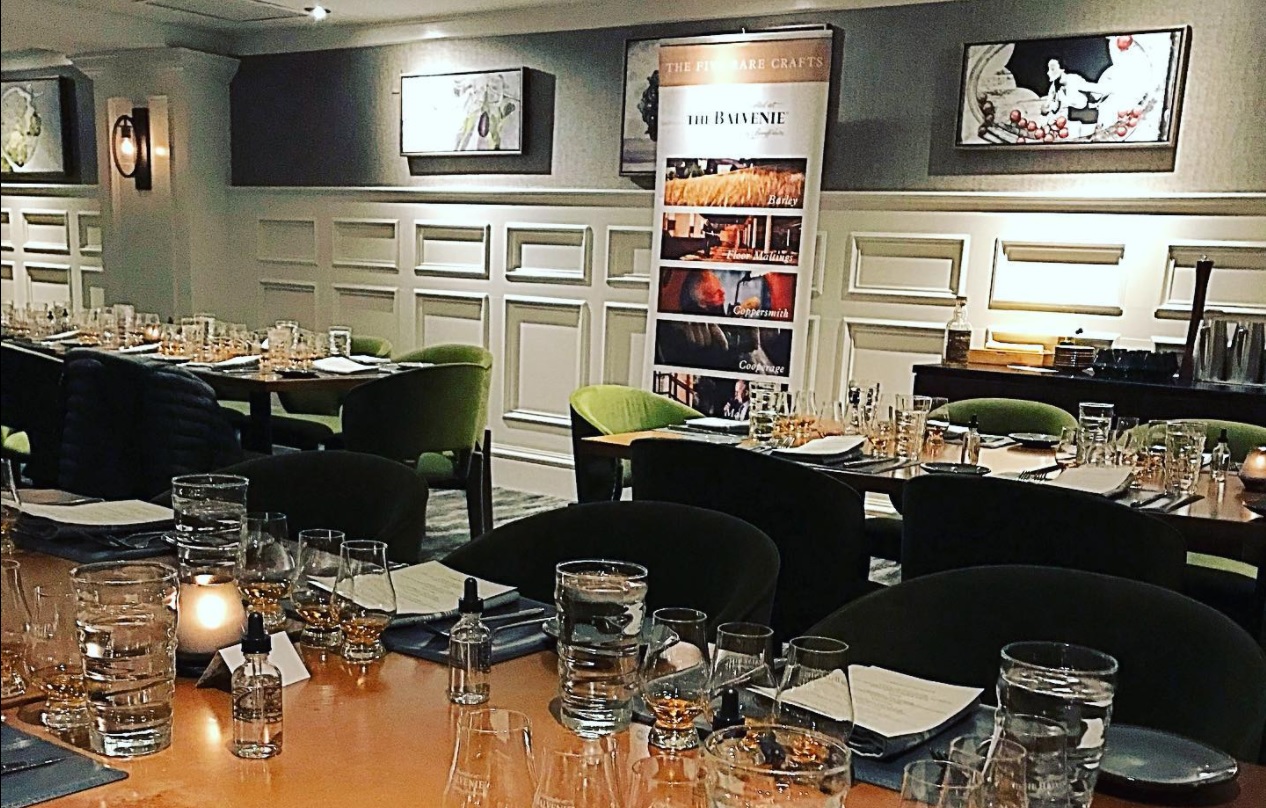 Blue Morel Restaurant and Wine Bar, Morristown
Their Beef Burger is one of the best in New Jersey. It's made with ground Wagyu Beef. The beef is from Wagyu cattle in Japan and is known for it's delicious and healthy marbling characteristics that produce a naturally enhanced flavor, tenderness and juiciness.
Read review
---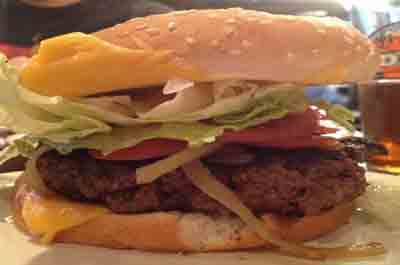 Krug's Tavern, Newark

Located in the historical Ironbound section of Newark, Krug's Tavern, with low key, old - time neighborhood bar ambiance has the best burger in Newark
Read review
---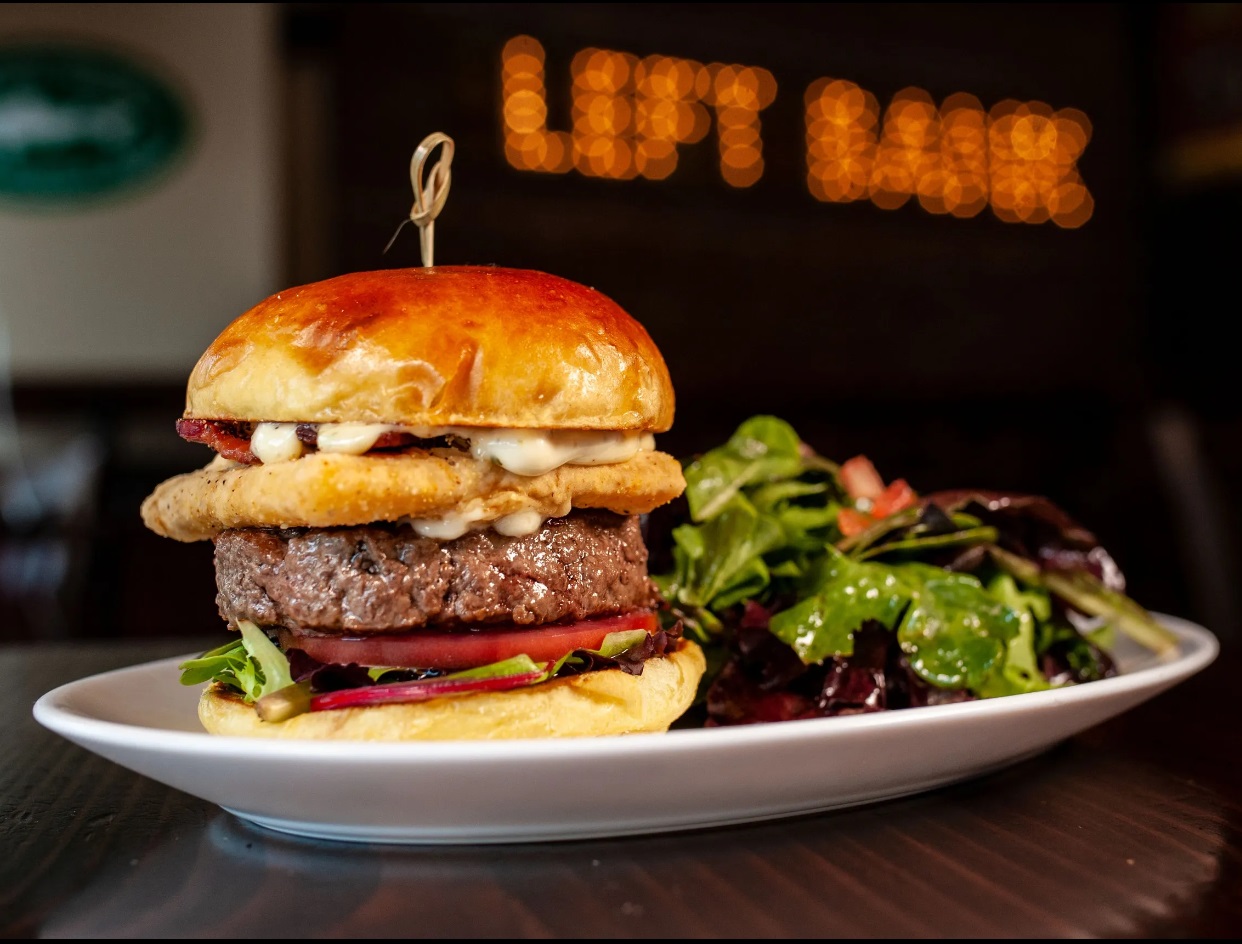 Left Bank Burger Bar, Jersey City
Uses high quality all-natural, grass-fed beef in its burgers. Burgers are exceptionally tasty. They offer a large menu of burgers. A favorite is the custom made "build your own burger."
They serve alcohol with a large variety of craft Beers and a popular "Happy Hour".
Website
---
White Manna, Hackensack
You don't come to this diner for their decor (it's grimy, basic, and old time diner style) or their large selection of deli sandwiches, and certainly not for the diet conscious. You come here for their burgers and fries period!
Read review



Best Burgers in Central Jersey
Barnacle Bill's, Rumson
A waterfront tavern with a nautical theme serving juicy, succulent, cheddar cheese burgers.
Read review
---
Rossi's Bar and Grill, Hamilton Township
This landmark tavern with plenty of nostalgia, is famous for it's "Rossi" 1 lb burger.
Read review
---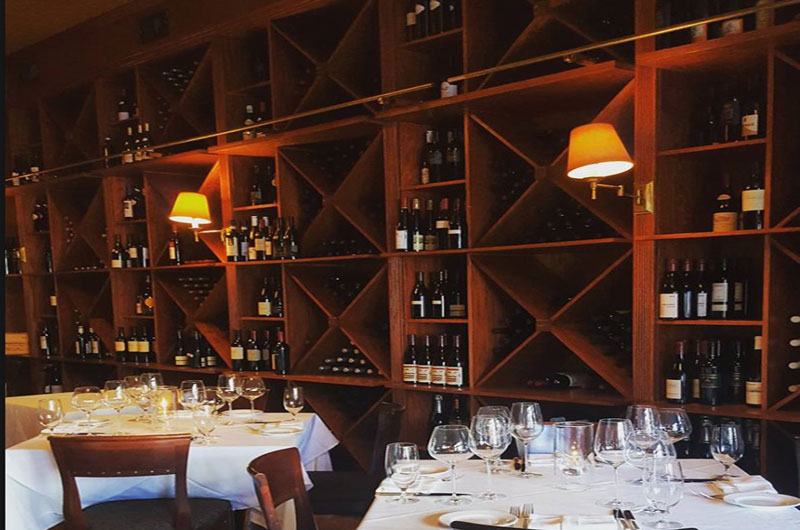 Stage Left, New Brunswick
Known for their 11-ounce Angus beef " Stage Left Burger" is cooked with apple-wood over a  wood burning grill. It's juicy with a slight hint of a "smokiness".
Read review





Best Burgers in South Jersey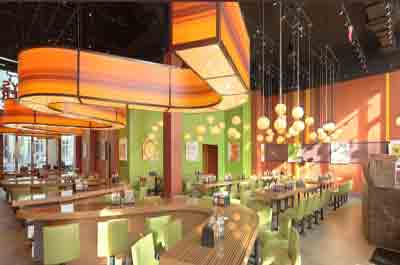 Bobby's Burger Palace, Cherry Hill (and 4 other NJ Locations)

Under Bobby Flay, famous for his chain of top quality steak restaurants, this new chain restaurant serves up excellent burgers.
Read Review
---
Lucky Bones Backwater Grille, Cape May
This popular family restaurant is a departure from the many pricey Cape May fine dining restaurants as they specialize in serving up good quality, innovative dishes, including the Lucky Bones Burger, grilled with 10 oz. choice ground beef, bacon, mushrooms, and onions
Read review
---
Vincentown Diner, Vincentown
If you love burgers and organic food, they make an excellent succulent burger using ground in-house organic grass-fed chuck and sirloin.
Read review
---
---