NJ Cheap Romantic Restaurants - (Affordable)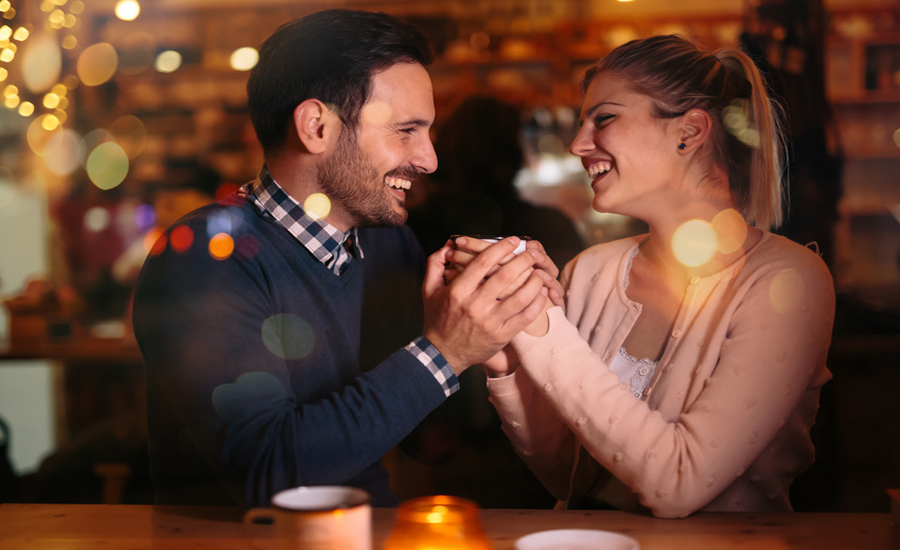 New Jersey's best Cheap Romantic Restaurants with intimate,
romantic ambiance at a modest cost.
While we recognize that "romance" is very subjective and varies with personal tastes, we strive to offer restaurants have appeal to most seekers of a romantic dining experience.

Here you can find "value priced" romantic restaurants that are attractive to couples looking to enjoy a cozy dining experience in a romantic setting at an affordable, inexpensive price.

"Cheap" is a relative term and is not to be compared with your local neighborhood chain restaurant serving burgers, and fried foods.

Restaurants listed include moderately priced fine dining restaurants with a good variety of menu dinner entrées for under $30.

When considering the cost of celebrating a special romantic occasion, we assume that diners are willing to pay slightly more for this experience than they would normally pay for a regular Saturday night dinner.

Northern Jersey Affordable Romantic Restaurants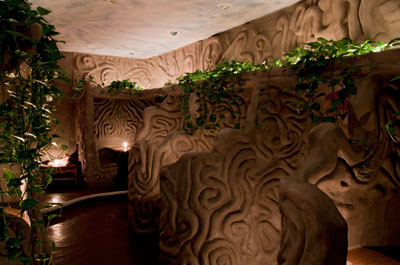 Archetypus Cafe
Edgewater
Website
Archetypus Cafe is a "funky" dining spot like no other! It's cave like ambiance offers a unique dining experience for a date-night, or a fun night out with a night out with a group of friends. For a romantic evening, Archetypus Cafe features seating arranged in private cozy caves that are softly lit with mood lighting. While most dinners come for dinner, some dinners come just for their amazing desserts. They are imaginative, tasty, and served in huge portions.
Read review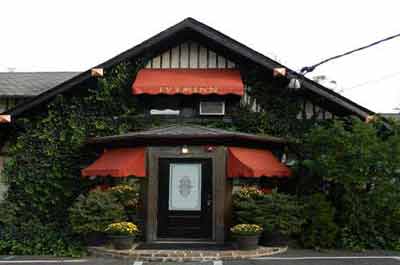 Ivy Inn
Hasbrouck Heights
Website
The Ivy Inn is a local landmark restaurant converted from an old stagecoach inn. The renovated 1870's building is popular with diners looking for a romantic dining experience in cozy, rustic, setting that includes exposed brick walls, wood beams, two original fireplaces, and soft lighting.
Read Review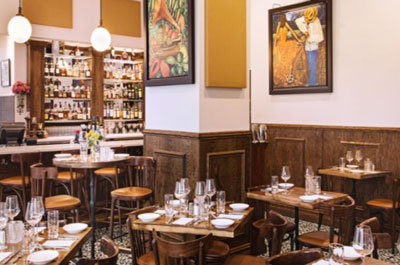 La Isla Restaurant - Uptown

Hoboken
Website
La Isla - Uptown is a popular dining spot for diners who enjoy boldly seasoned Cuban dishes served in a festive atmosphere. A good spot for an affordable, romantic, dining experience.
Read review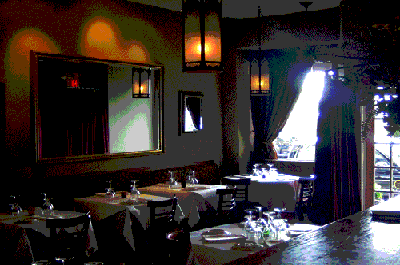 Rebecca's
Edgewater
Website
Rebecca's, with charming Cuban/Caribbean flair is popular with diners who enjoy upscale Latin fusion cooking in a romantic, intimate setting The softly lit rooms have tables set with linens and walls adorned with Cuban accents to provide a cozy, intimate romantic setting. They also have an attractive enclosed garden patio/rock garden that backs up against "the cliff" and can be used year-round.
Read review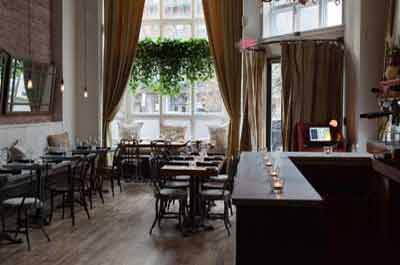 Satis Bistro
Jersey City
Website
Satis Bistro is an unpretentious cafe-style restaurant popular with locals as the go to place for creative European food in an attractive setting. The ambiance of this bistro style place is romantic and intimate with a chic, rustic European feel to it. In the warmer months there is outside patio dining on the rustic wood and iron tables.
Read Review

Central Jersey Affordable Romantic Restaurants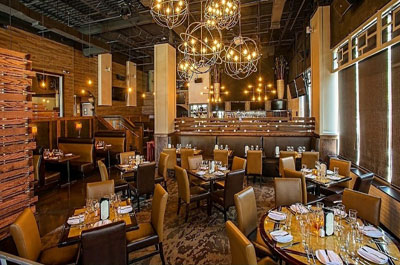 The Metropolitan Cafe
Website
The Metropolitan Cafe is a casual, upscale, energetic restaurant with a New York feel. The Menu is New American with a Pacific Rim flair that comes alive with inspirational, creatively prepared dishes, using fresh ingredients.
A popular spot for a date night out.
Read review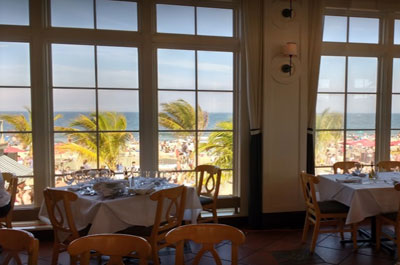 Sirena Ristorante
Long Branch
Website
Sirena Ristorante is a classical Italian restaurant with lots of ambiance and awesome, scenic oceanfront/beach views. It's popular with diners who come to enjoy an upscale Jersey Shore Experience. It's especially romantic when seated by the fireplace during the winter months.
Read Review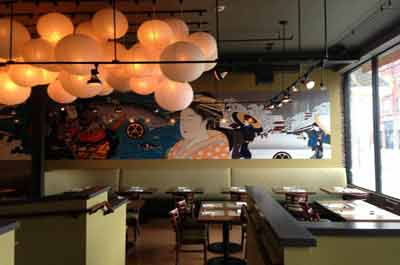 Taka
Asbury Park
Website
An upscale Japanese fusion restaurant in a casual, chic setting, is noted for their excellent sushi and Japanese fusion dishes, and for a good mix of food & drinks. The decor and ambiance have a SOHO New York feel to it. The setting is romantic and a good place to take a date.
Read Review

Southern Jersey Affordable Romantic Restaurants
Li Beirut
Collingswood
Website
Under new owners, Li Beirut has opened with a new menu with authentic, healthy, nutritive Lebanese dishes. Li Beirut has since become a Collingswood favorite dining spot. Candle lit tables and attractive outdoor dining on the porch make it a good spot for an affordable, romantic dinner.
Read review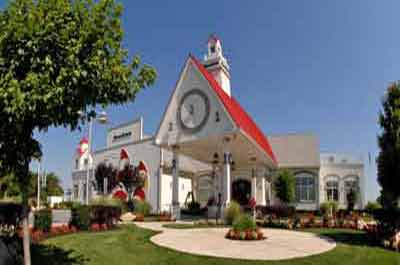 River Winds
West Deptford
Website
One of Gloucester County's most upscale restaurants, known as the go-to place in southwest Jersey for scenic waterfront views of the south Philadelphia skyline. With "Old World" upscale ambiance, and prices that will not break the bank, it's a good choice to celebrate an affordable romantic occasion.
Read Review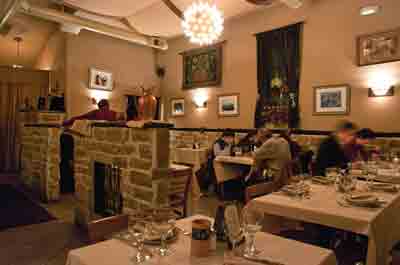 Sapori Trattoria
Collingswood
Website
Sapori Trattoria, set in a medieval castle atmosphere, is a charming, romantic spot for a dining experience featuring creative, non-traditional Italian - American dishes. Serves a well-executed, creative menu. Uses high quality imported ingredients, and locally sourced, seasonal farm to table produce and grass fed, natural meats. A good choice for an affordable romantic dining experience.
Read Review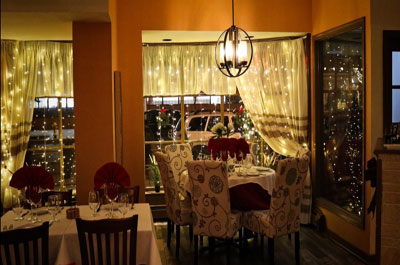 Verona Ristorante
Haddonfield, NJ
Website
Verona Ristorante is a classic Italian restaurant serving a well-executed southern Italian Menu in a romantic setting. They are open seven days/week and major dining holidays including Valentine's Day.
Restaurant review