New Jersey Teen Dance Clubs and Night Clubs

Safe public and private dance clubs for kids under 18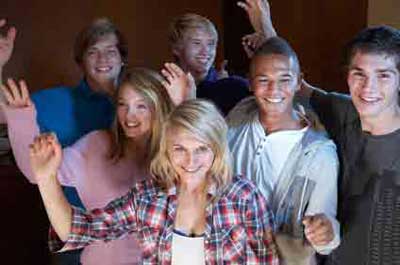 Teen dance clubs are a place for kids under 18 to enjoy a night out with their friends in a supervised safe non-alcoholic, drug-free setting with dancing, and socializing being the main activities.

In many ways they are similar to clubs for adults over 21 except that they have the restriction of no alcohol being served. Most safe reputable teen dance clubs take extra precautions to ensure the safety of the teens.

To ensure the teen event is suitable for your teen, parents are advised to to further investigate a teen dance club before permitting your under 18 child to attend.

Parents are urged to visit the venue just before the beginning of the teen event on the night of the event to ensure it meets with your requirements for a safe teen night out. Venues will usual will not allow parents to visit the event after it has started.

Most of the better and safer teen dance clubs have a strict dress code that does Not Permit: Hats, headbands, bandanas, head gear, jerseys T-shirts, sleeveless shirts, groups wearing the exact same attire, backpacks, large purses, excessively revealing attire, gang wear, baggy jeans worn low, booty shorts, and shorts bra tops.

While some of these clubs are for guests aged 21 and over, some have special teen nights that cater to teens looking for a night out.

Northern NJ Teen Dance Clubs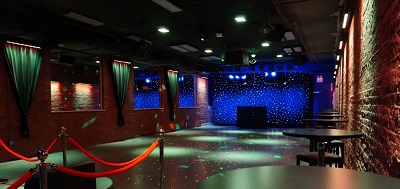 Montclair Chill
310 Bloomfield Ave
Montclair, NJ 07042
Website
This venue features a newly renovated 3,400 sq. ft. club for private events with intelligent lighting, drink bar, VIP lounge seating, and incredible sound and special effects. They can accommodate a variety of Teen celebrations with a variety of packages that can be customed to fit your needs.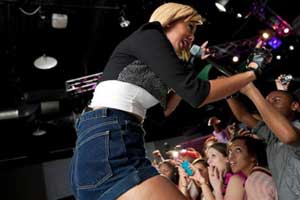 Vibe
Riverdale Square Mall
92 Route 23 North
Riverdale, NJ
(973) 907-2710
Website
Specializing in Sweet Sixteen parties, this private event center offers packages that include;
Use of space for up to 4 hours with a Video Disc Jockey, audio/video equipment sound, and state-of-the-art lighting, lounge furniture, soft drinks & non-alcoholic frozen drinks, with an on-site coordinator for security personnel.
Central NJ Teen Dance Clubs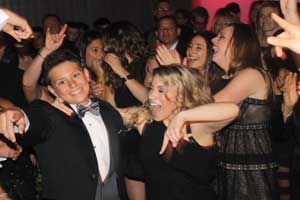 PURE Event Center
1970 State Highway 35 North
South Amboy, NJ
Website
This venue features the catering of private affairs for Sweet Sixteen, Bar Mitzvah, and other private teen parties. They offer 16 state of the art intelligent lighting fixtures, confetti cannons, lasers, hazers, and snow/foam machines.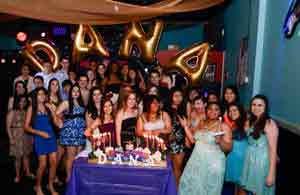 Twist-N-Shout Party Club
165 Amboy Road Suite 702
Morganville, NJ
732-761-9555
Website
They specialize in teen dance parties either at their facility or a banquet room of you choice. They offer a dance club party package for 2 hours long and includes:
A DJ/MC with lights and professional computerized DJ club music system, party assistants, white paper goods with your choice of color table covers and balloons, your choice of music and party activities giveaway items, pizza, carbonated and/or non-carbonated soft drinks, and ice cream sundaes for all guests
Southern NJ Teen Dance Clubs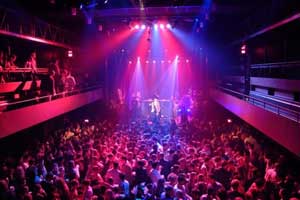 Club Light
160 Fries Mill Rd
Washington Township, NJ
(609) 828-4408
Website
Open to the public, Club Light is a unique recreation center with night club ambiance. This teen venue features rocking DJ's with state of the art lighting and sound systems that provides a unique party experience for everyone under the age of 21 years old. This is a safe environment for teens with a security staff comprised of retired and current police officers enforcing strict rules including a no-reentry policy, a dress code, and more.
It's open on Friday nights for kids aged 12 to 14 years old from 7 p.m. to 11 a.m. On Saturdays, only teens aged 15 to 18 will be admitted from 8 p.m. to 12 p.m. The cost to enter is $10. VIP entry is $20.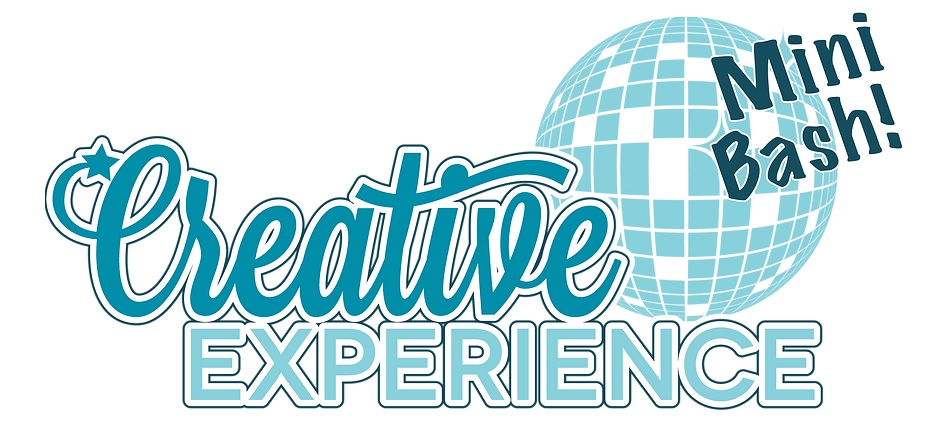 Creative Experience
528 Arnold Ave
Point Pleasant Beach, NJ
Website
A private tropical night club for kids and teens with a venue that includes a decorated party hall with a DJ stand, lights, microphones, a stage and a giant video screen. They can accommodate private parties can accommodate up to 100 people. It's an all out club scene with an interactive DJ/ Video Jockey . Lights are off and room is illuminated by stage lighting, black lights and battery operated candles. They have age appropriate videos playing on a large video screen during the party.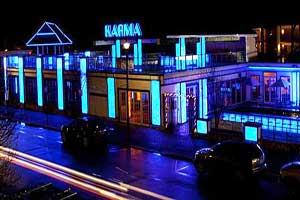 Karma Night Club
401 Boulevard
Seaside Heights NJ
Teen Night Fan facebook Page
Open to the public, a seasonal club on the Jersey Shore with special Friday teen nights begining on Memorial Day weekend and contining every Friday night from end of June throughout the summer. Friday night is for teens ages 13-18 , Licensed Security On Premises / Non-Alcoholic Beverages / Doors Open at 8:00pm
---