Discover The Best Kids Amusement Parks in New Jersey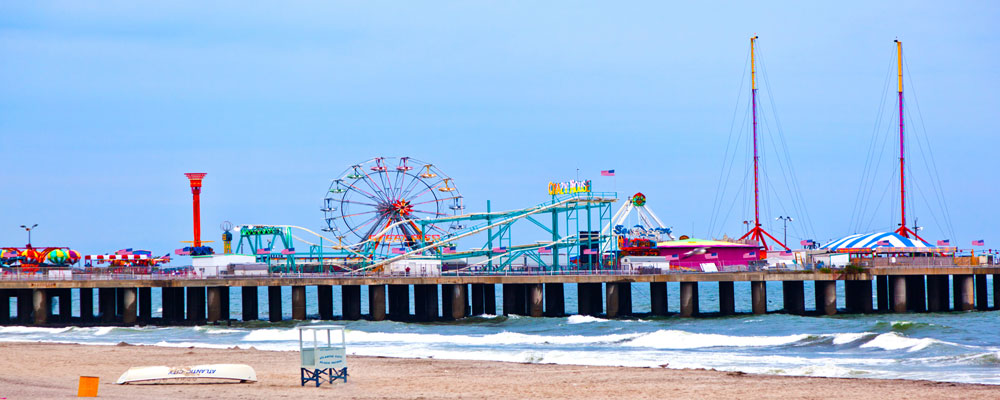 Your Guide To The Best Kids Amusement Parks in New Jersey.
They Feature Water Parks, Jersey Shore Boardwalks, Wild West, Pirate, and Other Theme Parks.

New Jersey is a mecca for summertime fun with great kids amusement parks, theme parks, beaches, and boardwalks.
The Jersey Shore with it's boardwalk's and amusement piers provide an ideal setting overlooking the ocean with the many food stands that sell great hot dog's, Italian sandwiches (Subs - Hoagies -Hero's), saltwater taffy, and ice cream.

These are great summertime destinations for a family looking for a one day trip, a weekend getaway, or an additional kids attraction on your vacation. Pack the car, buckle in the kids, and head to the Garden State to visit one of many kids amusements parks and theme parks.

Northern New Jersey  Kids Amusement Parks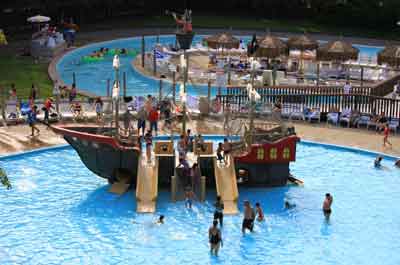 Land of Make Believe
Hope, NJ 07844
Website
An affordable family amusement park that features many attractions including: The Action River Ride, The "Wishing Well" Ferris Wheel, a Roller Coaster, a Buccaneer Pirate & Wading Pool, a Tilt-A-Whirl, a Civil War Locomotive, a Hayride, an Old McDonald's Farm, a Middle-Earth Theater, a "Black Hole" a 1 Water slide, a Grand Carousel, a Sidewinder, a Pirates Fort and much more. Class and group trips accommodated during week days in May & June by reservation only. They offer picnic areas though no grills, no cooking, and and no coolers allowed in park or parking lot. Free Parking, Free Picnic Area and Free Water Park are included with paid admission!
Open for the public WEEKENDS ONLY starting Memorial Day weekend (including Memorial Day Monday) thru 2nd weekend in June. Open for the public Daily from the 3rd Saturday in June thru Labor Day. The Park will also be open on the weekend after Labor Day. Hours of Operation: 10am - 6pm throughout the season.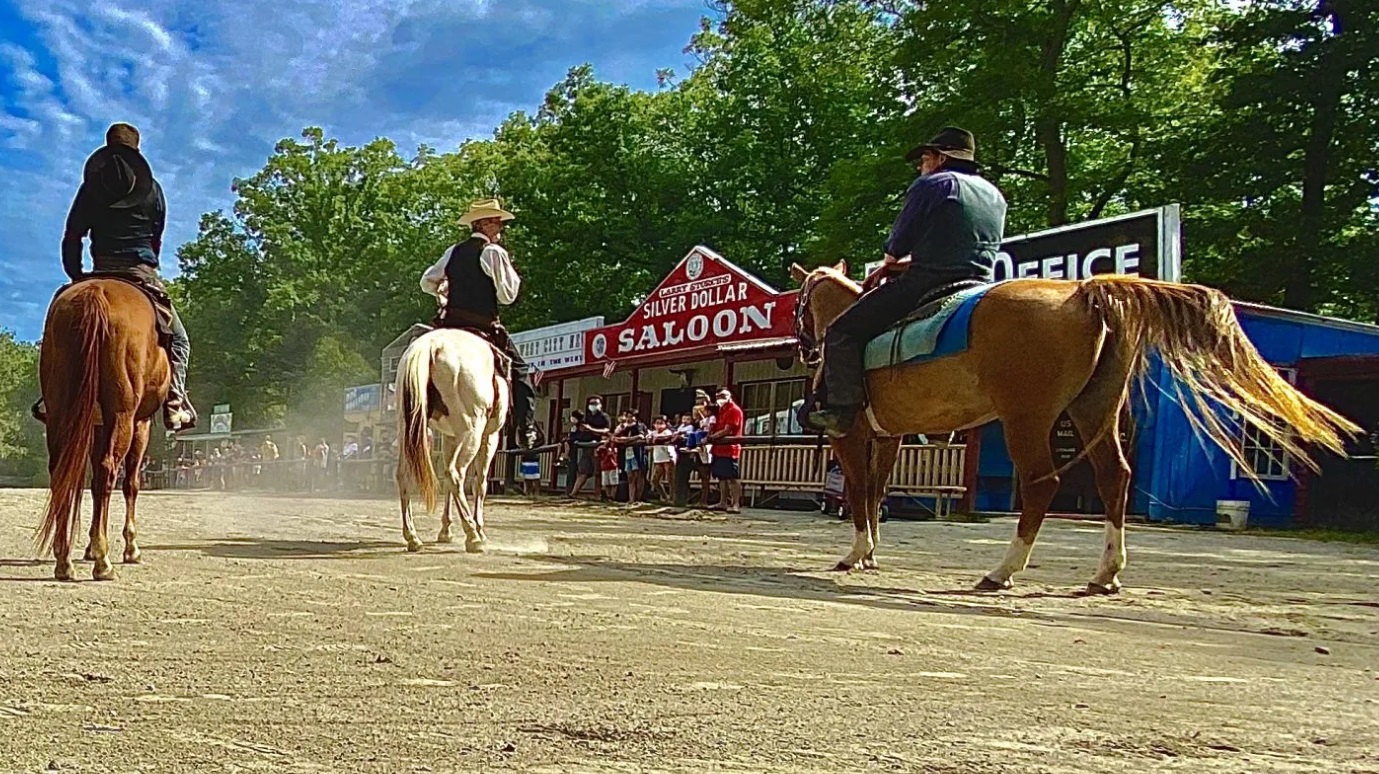 Wild West City
Stanhope, NJ
Website
Wild West City is a western heritage theme park that brings the old west back to life through portrayals of real-life western characters, legendary events and a frontier town re-creation. Featuring twenty-two (22) different live action shows throughout the course of the day, Wild West City offers the visitor the chance to "live" in the old west!
In addition to the shows, we offer a 24-gauge miniature train ride, stagecoach and pony rides. Guests can browse our shops and museums along Main Street, visit and talk with our many knowledgeable townsfolk portraying early western life as historic figures or trades people, pan for gold, visit our barnyard zoo or play miniature golf. Our Chapel is quietly nestled beyond the town alongside our authentic 1880's Schoolhouse.

Central New Jersey Kids Amusement Parks

Southern New Jersey Kids Amusement Parks