The Best Fireworks Displays in New Jersey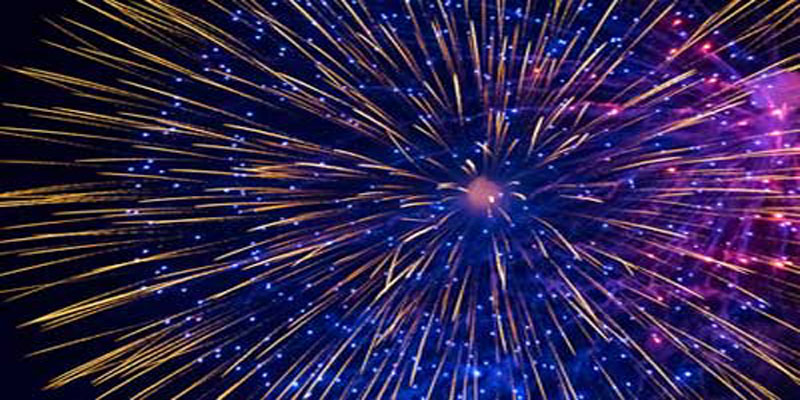 Discover The Best Year Round Fireworks in New Jersey. These events occur at festivals, concerts and Family Themed Events

Year round Fireworks displays in NJ cover a range of awesome displays and rank with the best in the world.

While pyrotechnic displays are often associated with Independence Day - July 4th celebrations, and New Years Eve, many of the fireworks displays accompany a popular event to either kick it off, such as the beginning of the New Year, or as a finale such as a festival, or a minor league baseball game.
---
Note: Sometimes conditions require cancellations or changes of dates, times and location which are not reflected in the original schedule. Before planning a trip to visit one of the listed events, it is suggested that you call the event sponsor to confirm the event schedule or for additional information on the event.

Stay tuned --- we will be updating this list as the event sponsors confirm this year's events

Multi date 2023 North Jersey
Fireworks Events


New Jersey Jackals
Hinchliffe Stadium
186-218 Maple St
Paterson, NJ 07522
(973) 746-7434
Website
Fireworks after every Saturday evening home Game.
2023 Fireworks Schedule:
May 20, 27. June 10, 24, July 1, 15, 29, August 5, 19, 2023
The Somerset Patriots Post Game Fireworks
TD Bank Ballpark
1 Patriots Park
Bridgewater, NJ
Website
2023 Fireworks Schedule:
April 8, 22, May 5, 20, June 3, 16, 17, 22, 24, July 4, 7, 8, 28, 29, August 11, 24, 26, September 9, 2023
Sussex County Minors Post Game Fireworks
Skylands Stadium
94 Championship Place
Augusta, NJ 07822
Website
Fireworks after every Saturday evening home Game.
2023 Fireworks Schedule:
May 27, June 10, 17, July 1, 15, 22, August 12, 26, September 2, 2023
May 2023 North Jersey Fireworks Events
Franklin Lakes Day
Saturday, May 20, 2023; 2:00 PM – 7:30 PM ( Fireworks at Sundown) Rain date May 21st
Parsons Pond Park Commuter Lot
Franklin Lakes, NJ
Website
This event will feature a carnival with Carnival, Music, a Beer Garden with Fireworks at sundown.
Bring lawn chairs and blankets for the Fireworks!
June 2023 North Jersey Fireworks Events

East Hanover PBA Food Truck Festival & Fireworks
Saturday, June 10, 2023
Lurker Park
609 Ridgedale Avenue
East Hanover, NJ
Website
Cost: $5 per person with kids and parking for free.
This event fifteen of the best foods trucks from the NJ, PA and NYC area. At night there will be live music featuring Extream Queen II. After the show there will be fireworks for the whole family. All proceeds will go to benefit the East Hanover Civic Association. There will also be non-food vendors, bounce houses and fun activities for kids.


Tri-County Fair
June 15, 16, 17, 18, 2023
Christ Church
140 Green Pond Road
Rockaway, NJ 07866
Website
Event Cost: Free admission, $5 parking
This event features carnival attractions, rides, games, family friendly music,
a spectacular fireworks show on Friday evening
, an old time car show complete with 50's music, monster truck rides, and the Extreme Illusions and Escapes of Josh Knotts, plus bring your superhero dad on Father's Day to take a picture with the batmobile!
State Fair Meadowlands
June 22 - July 9, 2023
State Fair Meadowlands
1 MetLife Stadium Dr.
East Rutherford, NJ 07073
Website

201-355-5911
Cost: $38.99
The State Fair Meadowlands is dedicated to providing the best value in family entertainment.  With over 100 rides, free shows, 50 food options, awesome fireworks displays on Monday July 3rd, & Tuesday, July 4th, and more! The Fair has something for all ages.
More New Jersey
Fireworks Events