The Best Fireworks Displays in New Jersey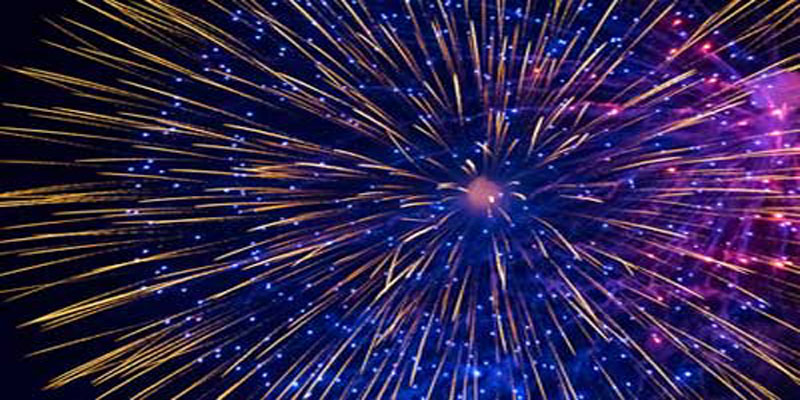 Discover The Best Year Round Fireworks in New Jersey. These events occur at festivals, concerts and Family Themed Events

Year round Fireworks displays in NJ cover a range of awesome displays and rank with the best in the world.

While pyrotechnic displays are often associated with Independence Day - July 4th celebrations, and New Years Eve, many of the fireworks displays accompany a popular event to either kick it off, such as the beginning of the New Year, or as a finale such as a festival, or a minor league baseball game.
---
Note: Sometimes conditions require cancellations or changes of dates, times and location which are not reflected in the original schedule. Before planning a trip to visit one of the listed events, it is suggested that you call the event sponsor to confirm the event schedule or for additional information on the event.

Stay tuned --- we will be updating this list as the event sponsors confirm this year's events

September 2023 North Jersey Fireworks Events
Wyckoff's Annual Town Festival and Fireworks
Saturday, September 23, 2023
Wyckoff Family YMCA
691 Wyckoff Ave.
Wyckoff, NJ
Website
This event family fun features live music, amusement rides, Fireworks and More.
October 2023 North Jersey Fireworks Events
Elmwood Park Community Day with Fireworks
Saturday, October 28th, 2023; 11 am - 8:00 PM
Intersection of Mola Boulevard & Market Street
500 Mola Boulevard
Elmwood Park, NJ
Website
Event Cost: Free Admission
The Fireworks Show will begin at approximately 7:15 PM. The street will be closed to vehicle traffic during the day when it will be transformed into a giant block party. In addition to fireworks, the event will feature quality exhibitors selling a selection of assorted items, a special arts & crafts section, live entertainment, kiddie rides & games, great festival foods & food trucks, and so much more. Local organizations are welcome to join this community event. As you stroll along, stop to have a bite to eat and sit at tables in their live music area.
More New Jersey
Fireworks Events