Best New Jersey Fall Activities, Festivals, and Events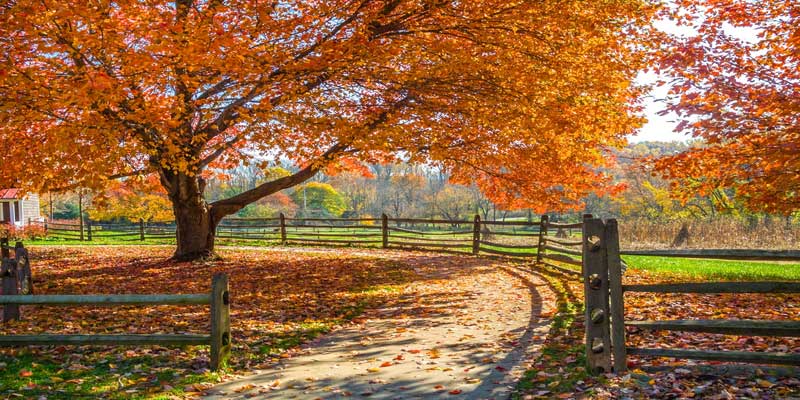 Your Guide to New Jersey's Top Fall Activities, Festivals, and Events

This is an exciting time of the year to experience the many fall activities, attractions, and festivals.

It's also an ideal time of the year to get out and see the beautiful fall foliage and the many harvest end of the growing season celebrations that occur throughout the State of NJ.
Note: Sometimes conditions require cancellations or changes of dates, times and location which are not reflected in the original schedule. Before planning a trip to visit one of the listed events, it is suggested that you call the event sponsor to confirm the event schedule or for additional information on the event.

Northern NJ Fall Activities
Enjoy the Bright leaves of Fall On Horseback

Watchung Stable
1160 Summit Ln
Mountainside, NJ
Website
908-527-4000
Located in the Watchung Reservation, enjoy the natural beauty of 26 miles of bridle paths that weave through the Reservation, a 2,000-acre forest preserve.
Guided hour-long trail rides are available by appointment.
Guides will teach you how to ride and share information about the stable, the trails, and the surrounding environment.
The Watchung Stable is state-of-the-art facility consisting of a main barn, housing nearly 100 County and privately owned horses, four riding rings, a show ring and an outside hunter course.


Great Pumpkin Festival
Open September 17 – November 6, 2022: On selected days - (Wednesday through Friday during October, including Columbus Day
Heaven Hill Farm.
Rt. 94N
Vernon, NJ
973-764-5144
Website/Tickets
Entry to Great Pumpkin Festival is only guaranteed with the purchase of an advanced ticket.
Enjpy more than 40 fun filled activities. Their Pumpkin Land Fall Festival features a variety of country-style family entertainment for all ages. Enjoy Pumpkin Picking, Indian Corn & Gourds, Farm Animals, Boo Barn, an old-fashioned hayride, Corn Maze, Hay Maze, Pig Races, Carnival Rides, Gem Mining, Pony Rides, Face Painting, Sand Art, and more. This year a special atracion has been added - The Canine Stars Stunt Dog Show with 3 shows daily at 12pm, 2pm, 4pm, iIncluded in Great Pumpkin Festival Every Friday, Saturday, Sunday, Yom Kippur & Columbus Day.
JC Harvest Festival
October 1, 2022; 10:00 am - 2:00 pm
Hamilton Park
Jersey City, NJ
Website
This family event features many fun fall festivities including pumpkin decorating, arts & crafts, music, food vendors and more!
NJBG Fall Harvest Fest
October 1, 2022; 10:00 am – 5:00 pm , Rain date: October 2nd
Skylands Manor, NJBG
5 Morris Rd
Ringwood, NJ
Website
Free Admission. Parking $5
This day full of family fun features activities for all ages, including hay rides, craft fair, pumpkin painting, applesauce making, free children's games, an autumn plant sale, and a fairway full of booths and exhibits. A Craft Fair, all day music and dancing, and lots of tasty things to eat will ensure a good time for all. Take one of the free tours, or wander through the Gardens on your own self-guided tour. And don't forget to bring your camera – always plenty of fine photo ops.
Jack O' Lantern Experience
The month of October until November 6th, 2022
Skylands Stadium
94 Championship Place
Augusta, NJ 07822
Website/Tickets
Experience Pure Halloween Madness, Skylands Stadium will be transformed with over 6,000+ Jack-O-Lanterns, for an Original 45-minute Walk-Thru Spectacular. Sussex County's Family Entertainment Destination is set ablaze with spectacular visuals, and a thrilling Fall Festival. Perfect for families, date nights, and lovers of Halloween spirit.
The Pumpkin Patch Trains
Pumpkin Patch Train Rides: October 2, 9, & 16, 2022: 1, 2, 3 & 4 pm
Whippany Railway Museum
1 Railroad plaza
Whippany, NJ 07981
Website/Tickets
Celebrate the Fall Harvest and the Season on the "The Pumpkin Patch Train." The 10-mile, 45-minute round trip from Whippany to Roseland and return is the perfect way to spend a Fall afternoon with the family. Your ticket entitles you to pick your own pumpkin after the ride at our Pumpkin Patch and enjoy the seasonal fun. Ticket also includes a pumpkin decorating kit. Children of all ages are encouraged to come dressed in their Halloween costumes, where they can mingle with our zombies and ghosts, helping to make the train a spooky sight!
Morristown Fall Festival on the Green
Sunday, October 2, 2022: Noon to 5 pm, rain or shine
Morristown Green
Morristown, NJ
Website
(973) 944-0530
Thid family friendly fun event features entertainment and activities for all ages including four stages with live music, kids place amusements, carnival games and a beer tent.
On Washington Street, Rising Star Stage will showcase two bands, Due South (12 to 2 p.m.) and Shorty Long & The Jersey Horns (3 to 5 p.m.).
Family friendly entertainment can be enjoyed at the Family Stage (Morris Street and Dumont Place) with performers throughout the day including Wallaby Tales (noon to 12:45 p.m.), Polka Dot! (1 to 3 p.m.) and the TropyBand Orquesta (3:30 to 5 p.m.)
The historic Morristown Green Concert on the Green will feature classical favorites by the Stone Soup Symphony Orchestra (noon to 1:30 p.m.) and traditional American tunes by the Morris Plains Community Band & The Swing Tones (2 to 3:30 p.m.).
West Milford Autumn Lights Festival
Saturday October 8, 2022; 10am - 5pm
Union Valley Rd
West Milford, NJ
Website
[email protected]
The Autumn Lights Festival first started 20 years ago as a celebration to West Milford for getting its first traffic light! In the beginning it was just the town gathering on the lawn of Town Hall.
Today it has grown to a street fair that has over 300 vendors, live music, child activities, games and rides. With about 20,000 'ALFers' that visit throughout the day.
Fall Harvest Hoedown
Saturday, & Sunday, October 8, 9, 2022
Jacobus Vanderveer House & Museum
3055 River Road
Bedminster, NJ
Website
[email protected]
(908) 396-6053
This annual fall family event features live music performances, family, fun activities, House Tours, Mum Sale, Children's crafts, and a Scavenger Hunt.
Remember to bring your lawn chair or blanket!
Celebrate Fall
October 16, 2022; 11am - 3pm
Reeves-Reed Arboretum
165 Hobart Ave
Summit, NJ 07901
Website
908-273-8787
This family event features games, crafts, music, and of course goats...these are just a few of the activities that are part of our eagerly anticipated Celebrate Fall Festival! With Halloween right around the corner, families can explore our Spooky Trail and enjoy the golden, autumn colors of our gardens, crisp weather, and some yummy treats from our market vendors. This event will have three entry times (11:00 am, 12:00 pm and 1:00 pm), so be sure to register for the time slot you prefer, as changing will be based on availability.
Ralston Cider Mill Museun Tours
October 22, 2022:1-4pm
336 Mendham Road West
Mendham, NJ
Website
Admission: $20.00 per person, Children under 7 free. (includes Cider pressing, exhibts, video, voucher from Burston Mills Cider Company,
Experience the last authentic vestige of the once thriving cider and applejack industry in New Jersey. This is the only operational cider mill in New Jersey functioning as a privately funded museum and educational experience for students of all ages. Built in 1848 with massive stone walls anda heavy timber structure, visitors can discover the hidden still that allowed this distillery to operate through prohibition.
Annual Sussex County Harvest Honey and Garlic Festival
October 29, 2022: 10am - 4pm
Sussex County Fairgrounds
37 Plains Road
Branchville, NJ
Free event
Website
This family festival is a celebration of agritourism, ecotourism and arts & heritage tourism.
The Festival will include local artisans, crafters and vendors plus displays highlighting northern New Jersey's great open spaces and natural history. For kids there'll be a hay ride, pumpkin painting, face painting and crafts.
Central NJ Fall Activities
The Corn Maze Train
Trips run from Trips run from Trips run late August to October 31st, 2022
The Delaware River Railroad Excursions
99 Elizabeth St.
Phillipsburg, NJ
877-872-4674
Website
In October, every train is the Great Pumpkin Train. Free Pumpkins for every child! Ride the train to the beautiful century old Snyder farm. At the farm the fun begins! There are two games we can play in the maze. They have two beautiful picnic groves. The largest is in Phillipsburg at their station with views of the Delaware and Lehigh Rivers. The most beautiful picnic grove is located at the stop for the Ol'Susquehanna Mine called "Snyders". There are about 20 picnic tables under beautiful sprawling pine trees. Also located at this stop are both the Ol' Susquehanna Mine and the Corn Maze ( in season). If you opt to use the picnic grove at the mine location you can take the next train north ( 1 1/2 hours later) to return back
Fall Apple Fest
Saturday, September 17, 2022 11:00 AM – 4:00 PM
The Historic Village at Allaire
4263 Atlantic Avenue
Wall Township, NJ
Website/Tickets
Cost: $4 – $10
Please join the villagers in celebrating the harvest and try your hand at apple cider pressing, apple pie baking contest, strolling villagers, historic demonstrations, games and so much more! There will also be demonstrations of blacksmithing, carpentry, fiber arts, tinsmithings & weaving throughout the day. Our Historic Buildings, Pilsen Gourmet Food Truck, Bakery, and General Store will be open for you to visit.
They will also be having an Apple Pie Contest this day. To enter your Pie,
Click here to register
.
Sunflower Festival
September 23rd through end of October 2022: 9am to 6pm, 7 days per week
Holland Ridge Farms
86 Rues Road
Cream Ridge, New Jersey 08514
Website/Tickets
Cost: $13 per person aged 3 and up
In the fall, the fields come alive again for the Sunflower Festival. Guests can wander through the towering rows of Sunflower and enjoy the warmth and happiness they inspire. While you are at the farm take the time to stroll through our barns, visit the animals and enjoy some of the charm of Holland in the Good 'ole Days museum and Holland Shop. Learn about Holland in the Hollandwood Theatre and get all your questions about flowers, including how they get their color, from their Pollinator. The Pollinator helps to create the rainbow of color in our fields.
Allentown Fall Festival
Saturday & Sunday, October 8th & 9th, 2022
Main St
Allentown, NJ
Website
This annual family friendly Fall Festival features live music, a craft beer garden, wine tasting, food trucks, classic cars, civil war encampment, craft vendors, and a host of activities for kids.
They will be Showcasing 100% handmade local crafters and artisans. Its also a great time to visit their local specialty shops eateries offering Fall Festival specials.
Annual Amazing Pumpkin Carve
Wednesday, October 12 to Sunday, October 16, 2022
Woosley Park
221 Washington Crossing-Pennington Road
Hopewell Township, New Jersey
(609) 281-5887
[email protected]
Website/tickets
(Purchase tickets in advance or at the gate during hours of operation)
Walk-thru pricing (Wed + Thurs) $15 for adults $10 for seniors $5 for kids under 18 Kids in strollers are free Drive-thru pricing (Fri, Sat + Sun) $25 per vehicle if before 9/15 (price goes up to $30 afterwards) No oversized vehicles permitted.
This year, the Carve will be a HYBRID – with both "walk-thru" and "drive-thru" viewing days.
"Walk-thru" days are Wednesday and Thursday, where you'll find additional food and entertainment, including the popular fire-pits with storytellers and s'mores.
This family event will feature 35 colossal 125 pound pumpkins will be carved and electrified by the area's most talented artists and displayed in a beautifully illuminated drive-thru all from the comfort and safety of your vehicle!
Beachwood Harvest Bonfire on the Beach
October 22nd, 2022; 6pm-9pm
Beachwood Beach
Beachwood, NJ
Website
This family event features food, music, games and all kinds of fun. Come relax by the fire and enjoy a great night on the beautiful beach.
1830s All Hallow's Eve Celebration

Saturday, October 29, 2022; 11:00 AM – 4:00 PM
The Historic Village at Allaire
4263 Atlantic Avenue
Wall Township, NJ
Tickets
Cost: $10 Adults, $4 Children (age 4-12)
Step back in time and celebrate Halloween with our villagers as they would have in the 19th century! Learn about Halloween's long rich history and the origin of the traditions we know of today!
Participate in the "Allaire Scare Pumpkin Dare" - a carved pumpkin contest! Contestants need to have a pre-purchased ticket for All Hallow's Eve and bring a carved pumpkin to the Event (Day Of) where it will be entered into a "scare" category and judged! Winner gets a trophy and a gift bag.
Cider Making at The Howell Living History Farm
Saturday, November 5, 2022: 10:00–4:00 p.m.
Howell Living History Farm
70 Woodens Lane
Hopewell Twp., NJ
609-737-3299
Website
This family event features a demonstration of fresh apple cider making. All you have to do is turn the crank of the cider press...and then help re-fill the hopper with the Macs, Cortlands and Red Delicious apples that make for a perfect blend. Peel an apple with a hand-crank apple peeler and stop by the farmhouse for lunch and homemade apple pie!
Southern NJ Fall Activities
'22 Margate Fall Funfest By The Bay & Scarefest After Dark
September 24, 25, 2022
All along Amherst Avenue, from Washington Avenue to Coolidge Avenues
PLUS, you can walk the new Promenade Baywalk
Margate, NJ
Website
This event features Food, music (on two stages), crafters, kid's activities, character parade, Margate Catch the Wave Cornhole Tournament and SCAREFEST AFTER DARK.
Scarefest (Funfest) After Dark on 9/24 is a new take on Funfest After Dark. It's about costumes and tastings, dancing and mischief. Guests are invited to get a jump on Halloween and arrive dressed in costume! This is a special adults-only event, includes 5 samplings of wine & spirits, finger…. foods, and access to the Spooktacularly decorated lounge on the Washington Avenue Pier and the special Tito's Handmade Vodka tent.
18th Annual Woodstown Fall Festival
Saturday, September 24th, 2022; 10AM-4PM (Rain or shine)
downtown shopping district
Woodstown, NJ
Website
Woodstown's historic district comes alive; scarecrows by the dozens keep watch along the streets; historic houses are decorated in their fall best; and vendors, crafters and local shops line their food and wares along Main Street. Local South Jersey wineries and breweries bring out their best wines and beer for tasting in in the tent on Main St. There will also be a car show on North Main Street.
Fall Antique, Glass & Bottle Show
September 25, 2022: 9:00 am – 3:30 pm
Batsto Village
31 Batsto Road
Hammonton, NJ 08037
609-561-0024
Website
This event features bottles, glass items, antiques, and collectibles available from a variety of vendors. Food, and beverages. Parking close to vendor displays will be plentiful.
Wagon rides will also be available at this event and run from 11AM – 2PM. There is a charge for rides to help us offset the cost of bringing equipment, horse and support personnel to the site. Bring the little ones!
Annual WheatonArts Festival of Fine Craft

October 1, & 2, 2022
WheatonArts & Cultural Center
1501 Glasstown Road
Millville, NJ 08332
Website
Admission: $12.00 Adults $11.00 Senior Adults (62+) $7.00 Students Children 5 & under are free
This two day family event features an art and shopping experience for the entire family with over 150 artists and craftspeople that will present and sell traditional and contemporary works. A highlight is the WheatonArts Annual Glass Pumpkin Patch with over 7,000 Glass pumpkins of all shapes, sizes, and colors on display and available for purchase
.
Other things to experience include live music, a beer and wine garden, and children's activities
The WheatonArts Center, with a history dating back to 1888, began as a glass factory making pharmaceutical bottles, and later in 1970 as a glass museum when the first buildings at opened to the public. Today the complex of 18 buidings is spread over 45 acres. The Museum of American Glass houses over 22,000 objects, both historic and contemporary. The fully operational Glass Studio presents daily, interpretive demonstrations for the public with artists showing traditional and contemporary glassblowing techniques. In the Artist Studios, artists demonstrate the traditional southern New Jersey crafts of pottery and flameworking.
Annual Cranberry Fest
October 1st & 2nd, 2022
Downtown Bordentown, Farnsworth Ave.
Bordentown, NJ
609-414-0828
Website
This family event features live music. a beer garden. "Family Friendly" Kids Zone, and over 175 artists and artisans, crafters and makers in offering one of a kind, handmade, vintage, and upcycled treats to nourish both the heart and the home.

Giant Pumpkin Carve & Pumpkin Pageant

Saturday, October 1st, 2022, 4:00pm until 9:00pm
Salem County Fair Grounds
Route 40
Pilesgrove Township, NJ
Website
(856) 935-3663
The annual autumn event is fun family to welcome fall. More than 60 giant pumpkins will be carved by professional, amateur and student artists and showcased for public viewing and judging.  Look forward to loads of fun for all ages: hayrides, music, crafts, costume pageant, games, vendors, wine tasting and more!
Annual Pumpkin Festival & Share the Harvest Food Drive
Saturday, October 8, 2022; 10:00 am - 4:00 pm
Historic Cold Spring Village
720 Route 9
South Cape May, NJ 08204
Website
(609) 886-7880
Cost: Free Admission, please bring a non-perishable food item
This family event features pumpkin painting and games throughout the day. A variety of crafters will sell their wares along the Village's shell-paved lanes. Vendors will be selling hot dogs, funnel cake, and other snacks. Visit a haunted house at the Village Barn and hop on a fall hayride through the farm. Don't miss the Children's Halloween Parade at 11 am.
Berlin's Annual Fall Festival
Sunday, October 8, 2022; 10 a.m.-4 p.m.
Berlin Park,
43 S Park Drive,
Berlin, NJ
856-767-7777
Website
[email protected]
.
Free event
This event features a Mutt Strut dog costume parade, pumpkin painting, a car show, food merchants and, of course, the beer garden.
Lima Bean Festiva
l
Saturday, October 8, 2022, 9:00am - 4:00pm
Wilbraham Park
Perry Street
West Cape May, NJ
609-884-9325
Website
The lowly legume takes center stage delighting locals and visitors alike with her vast array of recipes, crafts and products available. Come out and celebrate West Cape May's farming heritage with lima bean soup, tacos, salad, jewelry, T-shirts and more! Enjoy great food, quality vendors, antiques, crafts, entertainment and fun.
South Jersey Pumpkin Show

October 8. 9, 2022; Saturday 10am to 8pm and Sunday, 10am to 5pm.
Salem County Fairgrounds
735 Harding Highway
Woodstown, NJ 08098
Web Site
856-765-0118, Email
:

[email protected]
This festival features three- days of family fun with contests, artists, craftsmen, home products, a pumpkin pyramid, entertainment, food, wine, amusement rides, a Giant Pumpkin Weigh Off, headless horsemen, scarecrows, Little Miss & Mister Pageant, dog parade, Boo Barn and more.
Cape May Fall Festival
October 13 to 16, 2022
Cape May Convention Hall
714 Beach Ave
Cape May, NJ
Website
609-400-3844
Cost: Free event
All ages are welcome.
The 76th annual Cape May Festival is hosted by the New Jersey Audubon Society and will be all about birds. and is filled with nature-themed vendors, tour companies, environmental experts, and field trips around the festival to gain knowledge on birds.
Annual Ghoul Spring Village
Friday & Saturday , October 21 & 22, 2022: 5:30pm-8:00pm
Historic Cold Spring Village
720 US 9
Cape May, NJ
609-898-2300
Website
Cost: $4.00 Admission fee for children and adults
Join in as they pierce the veil between the world of the living and the world of the dead.
This event is a a family-friendly haunted walk-thru for young and old alike.
Recommended Places To Stay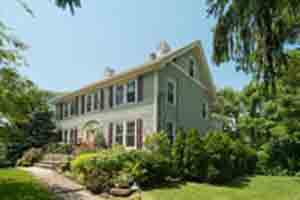 Located in the Sussex County Skylands, reserve one of the romantic suites in the Carriage House with gas fireplaces and Jacuzzi tubs.

Reviews & booking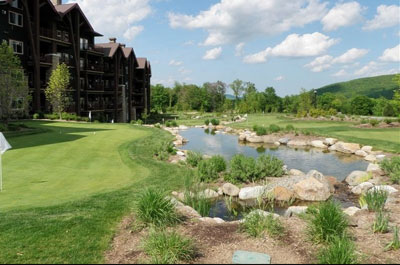 A luxury resort hotel with amenities that include indoor & outdoor heated pools, mineral spa, sports & fitness facilities, and six Golf courses
Reviews & booking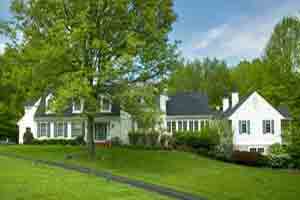 This charming mini-estate is ideal for a quiet romantic getaway. Deluxe rooms have a two-person soaking tub, a fireplace, and a private balcony.
Reviews & booking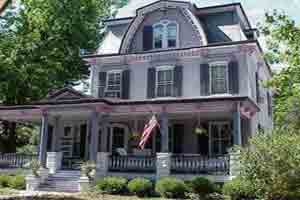 A 6 room 1882 historic inn located in the heart of Clinton, one block from the village shops, major attractions, and casual restaurants.
Reviews & booking
This charming 1860 Victorian B & B overlooking the Delaware River near Lambertville, is furnished with rooms that have many amenities including electric fireplaces.
Reviews/Booking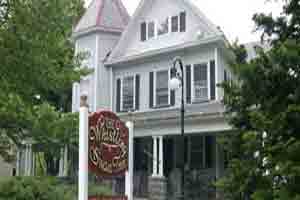 A romantic honeymoon B&B in the Skylands Region with suites having a fireplace and whirlpool tubs for two. Massage services are also available.
Reviews & booking