Discover Restaurant Week Dining Out Events in New Jersey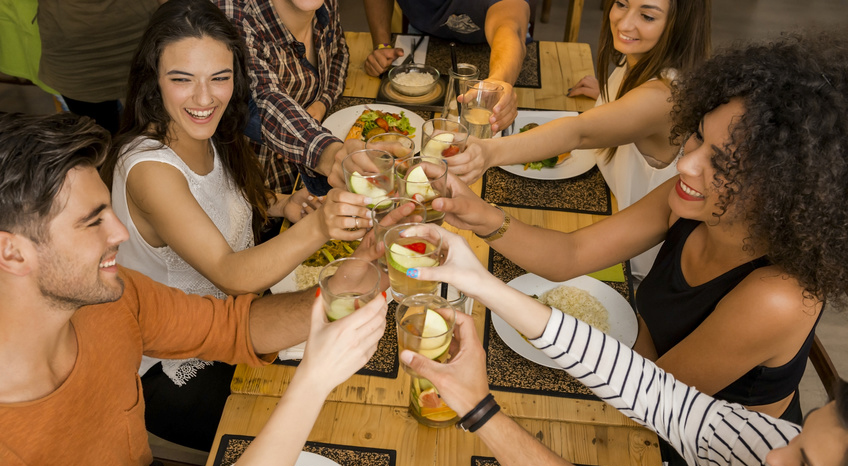 Restaurant Week in New Jersey gives us the chance to sample New Jersey's popular restaurants at bargain prices!
Restaurant Weeks are a great opportunity for diners and restaurants to enjoy a mutually rewarding experience.

Special restaurant offerings for both diners and restaurants to come together to get out to experience new menus and new restaurants .

New Jersey towns having a concentration of many good restaurants are apt to establish restaurant week as an annual event.

Participating restaurants from casual sit-down to formal dining will typically feature a multi-course meal at an attractive fixed price.
Upcoming Restaurant Weeks
---
In response to this unprecedented crisis that is affecting our health concerns, all aspects of lives, and in particular with all New Jersey Leisure events and activities, we have removed events that we know have been cancelled. Our viewers are advised to check in with each of the venues, activities, and events that are listed in our webpages to ensure that they have not closed or postponed.

---
Seaside Heights Restaurant Week
Friday May 13th – Sunday May 22nd, 2022
Enjoy a tantalizing variety of dining experiences plus the enjoyment of the Classic American Boardwalk and beach
For Information and participating restaurants


Passaic County Restaurant Week
Monday, May 16 – Sunday, May 22, 2022
In collaboration with local restaurants and dining venues, the County is presenting a catalog of limited-time, prix fixe menus for lunch and dinner.
For Information and participating restaurants


Cape May Restaurant Week
June 5-12, 2022
This eight-day event that takes place every June. Enjoy an appetizer, entree, and dessert at participating restaurants.
For Information and participating restaurants


Wildwoods Restaurant Week
June 12 - 16, 2022
With dozens of new and old bars, restaurants, pubs, coffee houses, antique stores, chic clothing stores and a whole lot more, Wildwoods Downtown is a completely new experience waiting to be discovered with a variety of the best foods and establishments that specialize in their preparation.
For Information and participating restaurants


Jersey City Restaurant Week
Sunday, July 17 - Sunday, July 31, 2022

Discover deliciously prepared meals from a host of restaurants offering a wide range of cuisines all over Jersey City—from Greenville to Grove Street.
For Information and participating restaurants


Summit Restaurant Week
Thursday, July 21- Sunday, July 31, 2022
A week of prix fixe menus and specials at Summit restaurants! Enjoy a summer evening in downtown Summit with many restaurants offering outdoor seating. Summit Street Sounds will kick off Restaurant Week with live music throughout downtown from 5-8pm on Thursday, July 21.
 For Information and participating restaurants


Wildwoods Restaurant Week
September 11 - September 15, 2022
For Information and participating restaurants

Atlantic City Restaurant Week
Sunday, October 2 - Friday, October 7, 2022

Restaurant Week is a 6-day celebration of the culinary scene in Atlantic City. During Restaurant Week, participating restaurants offer a multi-course meal for a fixed price (not including beverage, tax and gratuity).
LUNCH $15.22 · DINNER $35.22 3-COURSES · PRIX FIXE MENUS
For Information and participating restaurants