Restaurant Week News for New Jersey
Sample New Jersey restaurants at bargain prices!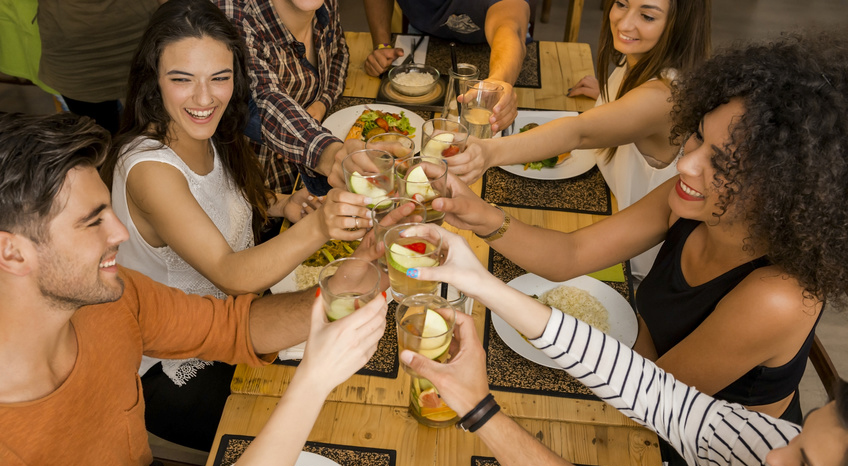 Restaurant Week in New Jersey gives us the chance to sample New Jersey's popular restaurants at bargain prices!

Restaurant Weeks are a great opportunity for diners and restaurants to enjoy a mutually rewarding experience.

Special restaurant offerings for both diners and restaurants to come together to get out to experience new menus and new restaurants .

New Jersey towns having a concentration of many good restaurants are apt to establish restaurant week as an annual event.

Participating restaurants from casual sit-down to formal dining will typically feature a multi-course meal at an attractive fixed price.
Upcoming Restaurant Weeks
Note: This information is provided by event sponsors as a free service to our viewers. Sometimes conditions require cancellations or changes of dates, times and location which are not reflected in the original schedule. Before planning a trip to visit one of the listed events, it is suggested that you call the event sponsor to confirm the event schedule or for additional information on the event.

---
Bloomfield's 7th Annual Restaurant Week
August 4 - 12, 2018
More than 20 of Bloomfield's finest restaurants will offer lunch and/or dinner prix fixe menus costing $30 or less, not including drinks, tax and tips.This can include lunch and/or dinner.
Every participating restaurant will raffle away a gift certificate to the guests that come during restaurant week dates, in addition, information cards will be handed out and collected to continue to contact our visitors throughout the year.
For Information and participating restaurants
Collingswood Chef's Favorites Restaurant Week
August 7, 8 & 9, 2018 - Just Peachy Restaurant Promo

For Information and participating restaurants


Wildwoods Restaurant Week
August 26 - 20, 2018

Phone:609-707-7295
Email:sciarra@ChewWildwood.com
For Information and participating restaurants

Fort Lee Restaurant Week
September 24 - 30, 2018
Many restaurants in the Business District will be showcasing their culinary talents during Restaurant Week! Prix fixe menus and food specials will be offered, so be sure to take advantage! Below is a growing list of participating restaurants.
For Information and participating restaurants
Click on each restaurant's logo to view their special offer or menu and check back for updates


Collingswood Restaurant Week
October 21 - 26, 2018
For Information and participating restaurants
---
---