Best Organic Restaurants in New Jersey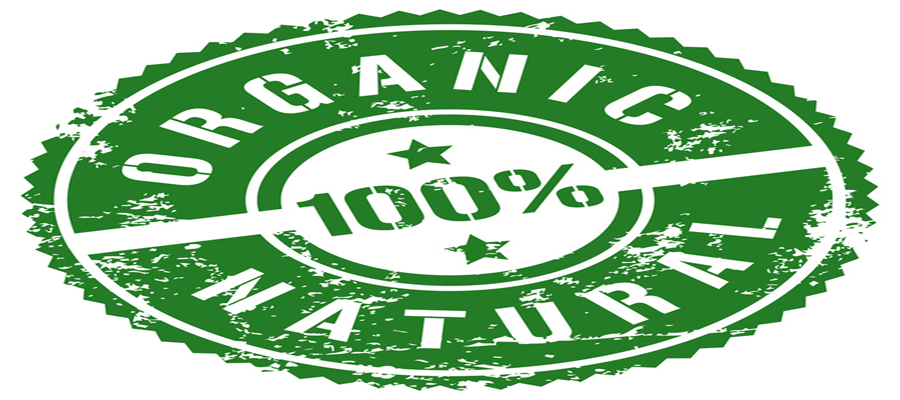 These popular organic restaurants in New Jersey feature organic food from local organic and sustainable agriculture farms with many embracing the "Slow Food" cooking process
Organic Labels and Descriptions
Antibiotic-free: Animals that have not been treated or raised with antibiotics during their lifetime in compliance with USDA standards

Wild seafood: Fish caught at sea, either by line or net.

Farm-raised: Seafood that has been raised in ponds. i.e., tilapia, shrimp, and ocean penned salmon.

Fresh:  An ingredient that never has been fully frozen

Free-range-free-grazing:  Animals that are free to roam outside cages or barns.

Grass-fed:  Animals with continuous access to pastures of grass or hay during the growing season.

Organic:   Animals raised free of antibiotics and artificial hormones and not be fed animal byproducts. Produce grown without chemical pesticides and fertilizers. Certified by the USDA as organic.

No hormones added:  Animals not treated with synthetic growth hormones.

Natural:  A minimally processed product free of artificial ingredients or color.

"Slow-Food" Cooking Process:   While some of the organic restaurants listed offer non-organic selections on the menu, the restaurants selected have a focus on using food products that are natural and come from local organic growers and farms, and are committed to using minimally processed food.

NJ Restaurants featuring Organic Products
Please Note: Often times, menu options will feature ingredients sourced from Certified Organic farms, though depending on the season,  and the daily menu, if your visit to a restaurant is to enjoy an organic option, it is advised to call the restaurant before reserving to ensure it will be available.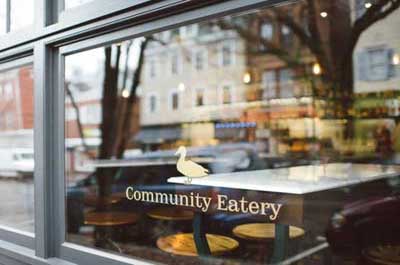 Agricola
Princeton, NJ
Website
One of the best Princeton restaurants. It sets the pace as a trendy, industrial chic style restaurant serving healthy food using fresh farm to table local ingredients sourced from Certified organic farms.
Read review
---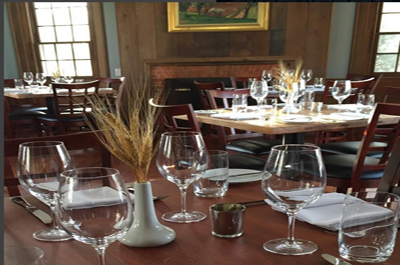 Brick Farm Tavern
Hopewell, NJ
Website
An elegant, rustic, farmhouse, featuring  almost 100 percent of the proteins are grown either on-site at Double Brook Farm, or sourced from other local growers, and from Thistle Creek Farm in Central Pennsylvania --- a USDA Certified Organic farm.
Read review
---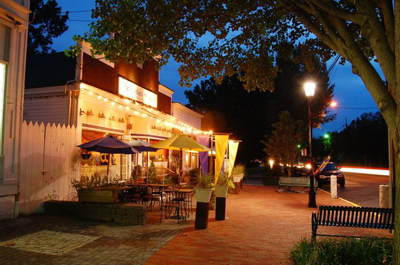 The Brothers Moon
Hopewell, NJ
Website
An unpretentious fine-dining restaurant. They  are strong supporters of sustainable farming and in using locally sourced farm to table ingredients  from Certified Organic farms.
Read review
---
---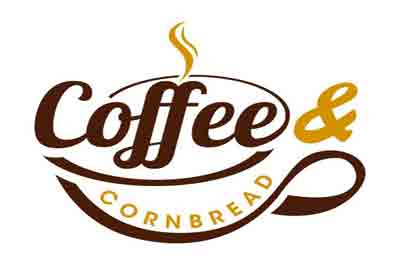 Coffee and Cornbread
Teaneck, NJ
Website
Coffee and Cornbread is a local hidden gem, popular with diners who enjoy an affordable luncheonette that uses healthy, fresh, quality ingredients.
Read Review
---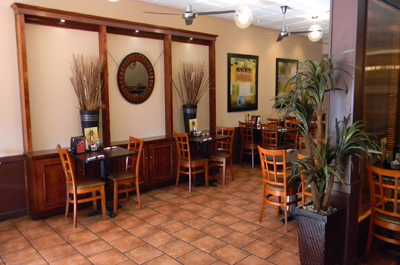 Healthy Garden Restaurant and Gourmet Pizza
Three NJ locations.
Moorestown
Vorhees
Piscataway
Website
Popular with diners who come to enjoy vegan, vegetarian, Certified Organic ingredients, and gluten-and free food.
Read review
---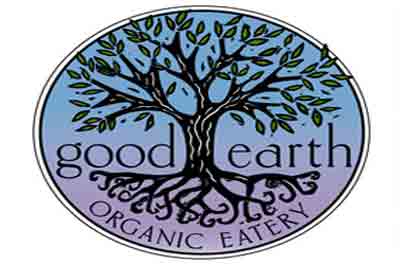 Good Earth Organic Eatery
Cape May, NJ
Cape May's only 100% organic restaurant. This low-key cafe is popular with healthy food enthusiaists, vegans, and vegetarians who come to enjoy their well prepared seasonal, Italian-inspired vegan & seafood dishes
Read Review .
Website
---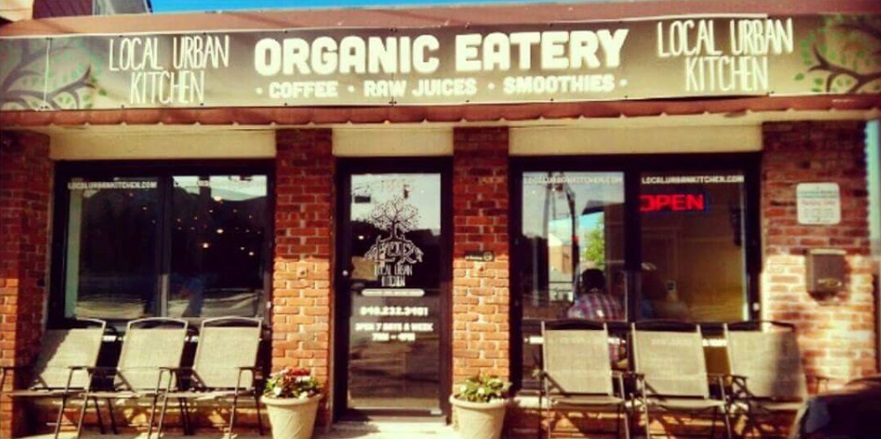 Local Urban Kitchen
Point Pleasant, NJ
Website
A popular place for diners, especially for breakfast, who prefer an organic menu that offers both vegan and a few meat items for carnivores.
Read review
---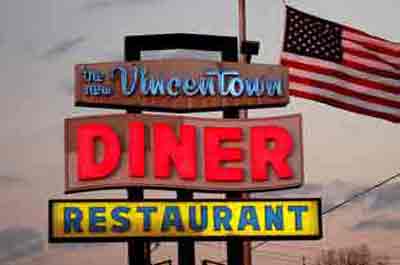 Vincentown Diner
Vincentown, NJ
Website
Not your typical diner. They serve up a quality menu with ingredients that emphasizes local and organic products including organic eggs from free-range chickens, local, grass-fed beef , local farm to table produce, cooking oils that contain no trans fats, and house coffee using premium Arabic Beans roasted locally and ground fresh.
Read review
---
---