New Jersey Parks
State and National Parks
A visit to New Jersey Parks is a diverse outdoor journey with hundreds of thousands of acres of state and national parks, forests and recreation areas that offer visitors a vast variety of outdoor activities.
New Jersey parks offer many diverse public settings to experience the the outdoors with it's a variety of landscapes including; hiking trails, lakes, mountain climbing, biking, wildlife and camping facilities, and a variety of other less adventuresome experiences that include museums, historic sites, and educational journeys.
There are plenty of things to see and do in New Jersey parks with 42 publicly maintained parks, 11 forests and 3 recreation areas. And with more than 50 historic sites and districts, New Jersey's past is rich with stories to tell.
This is evident in the historic homes, landscapes and battlefields where Washington and the Continental Army spent almost half of the American Revolutionary War.
New Jersey State Parks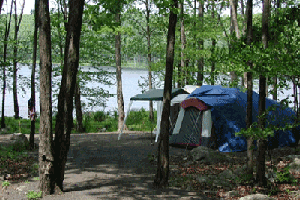 High Point State Park
Sussex, NJ
(973) 875-4800
Website
High Point State Park was dedicated in 1923 as the first State Park in New Jersey. With 14,218 acres of woodland on Kittatinny Mountain, it includes the state's first Natural Area, the Dryden Kuser Natural Area, the highest elevation cedar swamp of its kind in the world.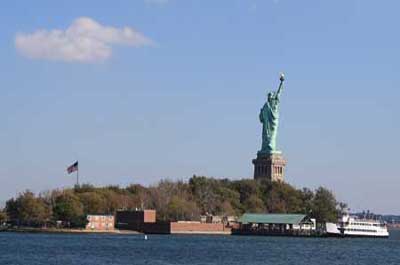 Liberty State Park
200 Morris Pesin Drive,
Jersey City, NJ
(201) 915-3403 or 3404
The crown jewel of urban northeast New Jersey's parks. With a huge variety of outdoor activities and world class scenic views of the Manhattan skyline, the Statue of Liberty and Ellis Island, Liberty State Park is one of the state's most treasured recreational parks.
In addition to world class, scenic views, the are a lot of things to see and do including, Ferry Service to the Statue of Liberty and Ells Island, The "Empty Sky" 9/11 Memorial, The Liberty Science Center, hiking, biking, picnicking and more.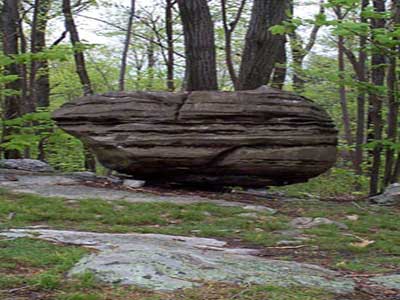 Jenny Jump State Forest
Hope, NJ
(908) 459-4366
Website
Panoramic vistas of the Highlands and the Kitting Mountains and Valley to the west, and scenic views of the Great Meadows in the east dramatically greet the visitor who climbs the narrow path leading to the top of Jenny Jump Mountain.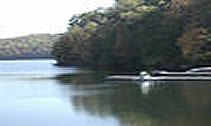 Ringwood State Park
Ringwood, NJ
(973) 962-7031
Website
In view of the Ramapo Mountains, the state park features New Jersey State Botanical Garden, the mid-19 century, Ringwood Manor was owned by Abram S. Hewitt, America's foremost iron master, and the spring-fed 74-acre Shepherd Lake recreation area.
New Jersey National Parks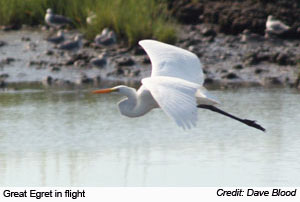 Edwin B. Forsythe National The Refuge
Oceanville, NJ
(609) 652-1665
face book page
Part of the Hudson River/New York Bight Ecosystem, the refuge protects more than 40,000 acres of coastal wetlands and tidal habitats to support a wide variety of water birds and other wildlife. Special emphasis is placed habitat management for the endangered and threatened bird species which nest here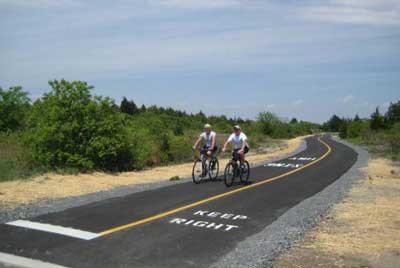 Sandy Hook Gateway Recreation Area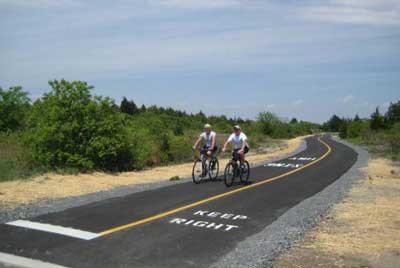 Sandy Hook, NJ
(732) 872-5970
Website
Offers visitors a blend of historical sites, the nations oldest light house, ocean and bay beaches, swimming, birding, surf fishing, a spectacular holly forest, natural areas, other recreation activities. It's a great place for biking with a seven-mile long Multi-Use Pathway (MUP) starts at the park entrance and loops around Fort Hancock. Hiking is also popular with a neat trail that begins at the Sandy Hook Visitor Center and at Area M near Nine Gun Battery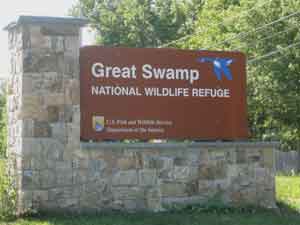 Great Swamp National Wildlife Refuge
Morris County, NJ
973-425-1222
Website
Consists of 7,600 acres of varied habitats and over the years, the refuge has become a resting and feeding area for more than 244 species of birds. Fox, deer, muskrat, turtles, fish, frogs and a wide variety of wildflowers and plants. 8.5 miles of primitive trails with free roaming and off-trail travel permitted.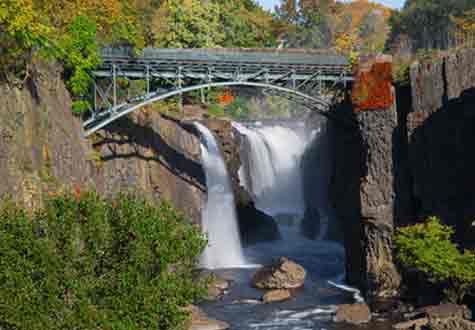 Great Falls National Historic Park
Patterson, NJ
A spectacular natural attraction in the nations most populous state, it also gained historical significance in the early stages of the American industrial Revolution by supplying water power to the nations first manufacturing center.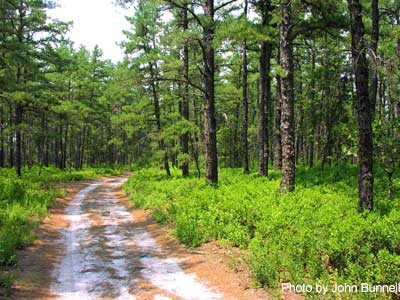 Pinelands National Reserve
New Lisbon, NJ
(609) 894-7300
Website
Over one-million acres of farms, forests and wetlands. It contains 56 communities, from hamlets to suburbs, with over 700,000 permanent residents. The area has an abundance of recreation including canoing, camping, hiking, access to historic sites, wildlife viewing, educational experience with many sand roads throughout the Pinelands.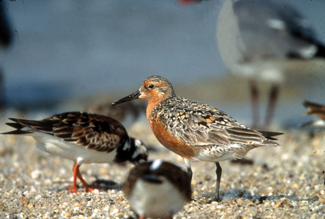 Cape May National Wildlife Refuge
Cape May, NJ
The Cape May National Wildlife Refuge, one of the largest in the National Wildlife system, was established to protect migratory birds along New Jersey's coastline. It's 11,000 acres include three units; the Delaware Bay Division, the Great Cedar Swamp Division, and the Two Mile Beach Unit.
Other New Jersey Resources