Plant and Wildlife Habitat Guide for New Jersey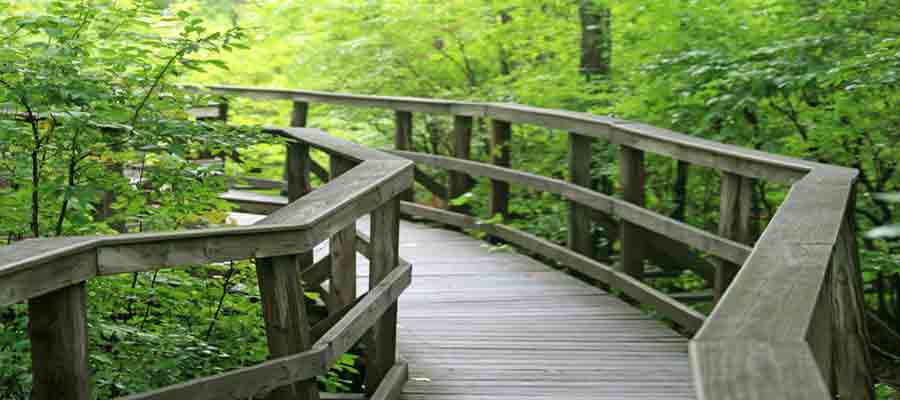 The Best NJ plant and wildlife habitat refuges, sanctuaries, observatories and environment education centers.
While rich plant and wildlife, NJ is a relatively small state with a diverse environment of beach, coastal, river and wetland ecosystems and with it's vast network interconnected bays, rivers, estuaries and wetlands, this natural treasure is ideal for conservationists to preserve and for wildlife enthusiasts to enjoy.

Northern NJ Plant and Wildlife Habitat Resources

Great Swamp National Wildlife Refuge

241 Pleasant Plains Road
Basking Ridge, NJ 07920
(973) 425-1222

Website
Their mission is to conserve its natural resources for the America public while protecting threatened and endangered species for future generations. The refuge consists of 7,768 acres of varied habitats, and the refuge has become an important resting and feeding area for more than 244 species of birds. Fox, deer, muskrat, turtles, fish, frogs and a wide variety of wildflowers and plants can be found on the refuge. There are a wide variety of visitor activities available at Great Swamp National Wildlife Refuge including wildlife viewing, photography, environmental education and hunting .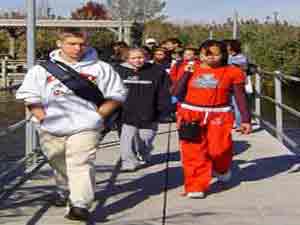 Meadowlands Environment Center
Richard W. DeKorte Park
One DeKorte Park Plaza
Lyndhurst, NJ 07071
201-460-1700
Website
The Environment Center is geared toward educating students and the public about the Meadowlands ecosystem and how to protect it for future generations. The offer public programs for all ages as well as for older adults. disabilities
The environmentally themed programs are geared to help people better understand the issues that impact the Meadowlands District's unique urban ecosystem, specific types of wildlife and the greater environment. Live animal demonstrations and presentations on the Meadowlands' history and wetlands underscore the importance of environmental conservation to the public and instill an appreciation of nature in children at a young age.



The Scherman Hoffman Wildlife Sanctuary
11 Hardscrabble Road
Bernardsville, New Jersey 07924
(908) 204-8998
Website
An environmental learning center, tree-top level observation deck, bookstore, and exhibits. The Center also houses the Sanctuary offices, as well as the office of the NJAS President. The bird-feeding station next to the building is a popular attraction for birds and bird-watchers alike, and can be viewed in comfort from the inside of the building. Well-maintained and marked trails traverse the Sanctuary, ranging in length from 0.3 miles to 1.3 miles and passing through upland deciduous forest, fields, woodland, and the floodplain along the headwaters of the Passaic River. The Sanctuary is home to more than 60 species of nesting birds, and over 200 species of birds
Pequest Trout Hatchery and Natural Resource Education Center and Wildlife Management Area
605 Pequest Rd.
Oxford, NJ 07863
Website
The center offers visitors a look at how more than 600,000 brook, brown and rainbow trout are raised each year for stocking the public waters of New Jersey. Visitors can explore the Exhibit Hall to learn about the hatchery and New Jersey's wildlife. Children will find the interactive displays fun as well as educational. A self-guided tour allows visitors to see where the trout are actually raised. The exhibit hall contains live fish as well as a display of mounted New Jersey wildlife specimens. The entire facility is barrier-free.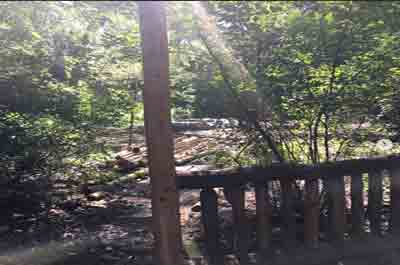 Teaneck Creek Conservatory
20 Puffin Way
Teaneck, New Jersey 07666
(201) 836-2403
Website
Their mission is dedicated to the reclamation and protection of the environmental, cultural, and historical legacy of the Teaneck Creek watershed They have 1.3 miles of groomed trails, an Outdoor Classroom, and ecological art exhibits. Teaneck Creek Conservancy has been called the "Little Eden" of Bergen County, an oasis for both people and wildlife in the middle of suburbia
Central NJ Plant and Wildlife Habitat Resources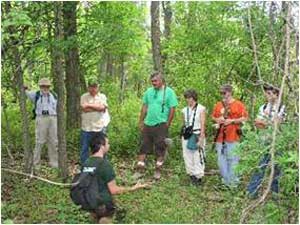 D&R Greenway Land Trust Johnson Education Center
One Preservation Place
Princeton, NJ 08540
609-924-4646
Website
D&R Greenway Land Trust sponsors many exciting educational and professional programs for lectures, panel discussions and professional workshops designed to raise awareness about the importance of protecting land and our environment, and the local, regional and even global benefits of doing so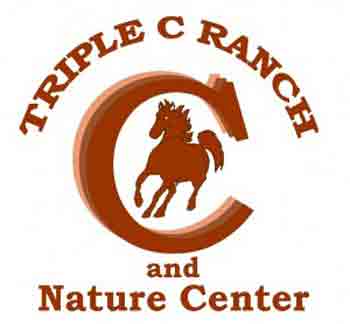 Triple C Ranch & Nature Center and The Dismal Swamp

206 Tyler Road
Edison, NJ
Website
The 40-acre Triple C Ranch & Nature Center is located in the heart of the Dismal Swamp Conservation Area, approximately 1,250 acres of environmentally sensitive wetlands, upland forest and meadows. The Nature Center supports environmental education with an emphasis on learning through enjoyment ensuring environmental values, ecology, and conservation.

Southern NJ Plant and Wildlife Habitat Resources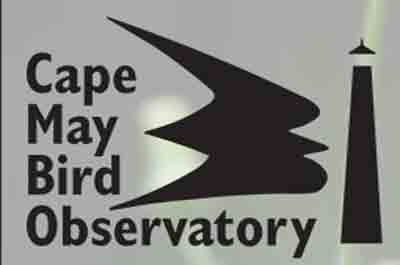 Cape May Bird Observatory
Northwood Center
701 East Lake Drive
Cape May Point, NJ 08212
Website

They are committed to research, environmental education, bird conservation, and recreational birding activities. They offer seasonal weekly walks. Field trips are great for any skill level from adults to children with an interest in the natural world. Cost is just $10 per person, discounted to $6 per person for Cape May Bird Observatory members. They also offer special programs and boat trips. Open: Spring thru Fall (March thru October) every day - 9:30 AM to 4:30 PM Winter (November thru February) Wednesday thru Monday - 9:30 AM to 4:30 PM (closed Tuesdays)
Cape May National Wildlife Refuge
24 Kimbles Beach Road
Cape May Court House, NJ
609-463-0994
Website
The refuge is currently at 11,000 acres and is made up of three units; the Delaware Bay Division, the Great Cedar Swamp Division, and the Two Mile Beach Unit, and there are plans to expand the Refuge to 21,200 acre. Cape May Peninsula's geography is ideally suited to act as a funnel for songbirds, raptors and woodcock as they make their way south to Cape May Point during their fall migration. With the Delaware Bay to cross, and 12 miles of water to fly over, the migrating birds rest and feed at the Refuge until the winds change to allow them to cross the Bay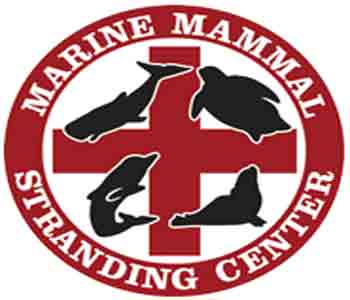 Marine Mammal Stranding Center
3625 Brigantine Blvd.
Brigantine, NJ
609-266-0538
Website
Located on the barrier island of Brigantine, bordering on coastal New Jersey's largest wildlife refuge, their mission is dedicated to responding to marine mammals and sea turtles in distress along all of New Jersey's waterways and to the rehabilitation of these animals for release back into the wild. The stranding center is open year round to visitors. During the summer they offer a summer camp, tours, beach walks, and talks.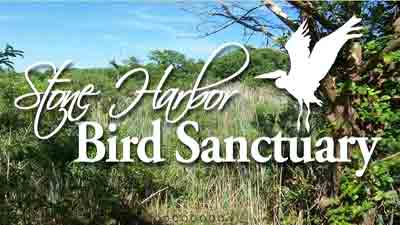 Stone Harbor Bird Sanctuary
3rd Ave & 114th Street
Stone Harbor, NJ
609-368-5102
Website
A 21.5 acre Sanctuary with hundreds of species of Colonial wading birds and song birds on view. Four trails into the sanctuary allow visitors to explore an old growth maritime forest, walk over an ancient dune system, see birds nesting and feeding, toads signing, crabs and small fish plying the salt water tributaries.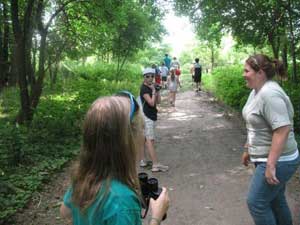 Palmyra Cove Nature Park

1300 Route 73N
Palmyra, NJ
(856)829-1900
Website
This 250 acre urban oasis along a highly developed area on the Delaware River. Habitats included in PCNP are wetlands, woodlands, meadows, wild creek and river shoreline, and freshwater Tidal Cove. By protecting this habitat, PCNP preserves the ecological richness of the local environmentThe Park is an ideal place for environmental education. The Environmental Discovery Center houses interactive displays that offer opportunities to learn about the wide array of plants, birds, and other wildlife to be found in the Park. Also, the EDC has displays and information on the historical importance of Palmyra Cove and the neighboring Tacony-Palmyra Bridge. Environmental Education Programs are available to any grade level and work in conjunction with the school's curriculum to design lessons that correspond to specific sites in the Park.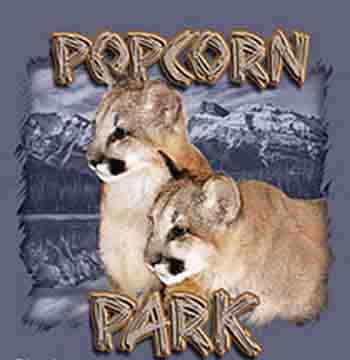 Popcorn Park Refuge
One Humane Way at Lacey Rd
Forked River,  NJ
08731-0043
(609) 693-1900 
Website
Their mission is to provide a refuge for wildlife that were sick, elderly, abandoned , abused, or injured, and which could no longer survive in its natural habitat.  This has recently been expanded to include exotic and domestic animals Both both classes and tours are offered by by appointment for many groups, be it school children, service organizations or others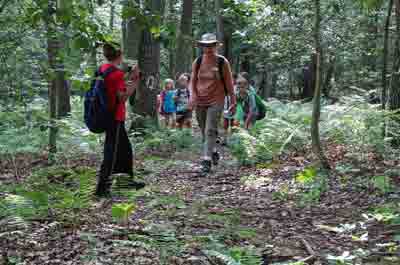 Rancocas Nature Center

794 Rancocas Road
Westampton, NJ 08060
(609) 261-2495
Website
Located on a 210 acre piece of the Rancocas State Park, and features 3 miles of hiking trails through varied habitats including meadows, forest, and wetlands. The Nature Center has been has been providing environmental education for the surrounding community during that time, presenting programs both on and off-site for groups including schools, scouts, libraries, senior citizens, as well as the general public.
Woodford Cedar Run Wildlife Refuge
4 Sawmill Road
Medford, NJ 08055
Website
The Woodford Cedar Run Wildlife Refuge is a pristine 184-acre refuge, dedicated to Wildlife Rehabilitation, Environmental Education, and Habitat Preservation. The habit sits amongst upland pine and oak forests, several cedar swamps, and a lake that hosts many species of mammals and birds.
The refuge also has an environmental education and nature center with classrooms, hands-on exhibits, library and offices and wooded nature trails that link the uplands with the wetlands.
Learn more