Dating Guide and Events for New Jersey Singles
A dating guide for singles looking to avoid the bar scene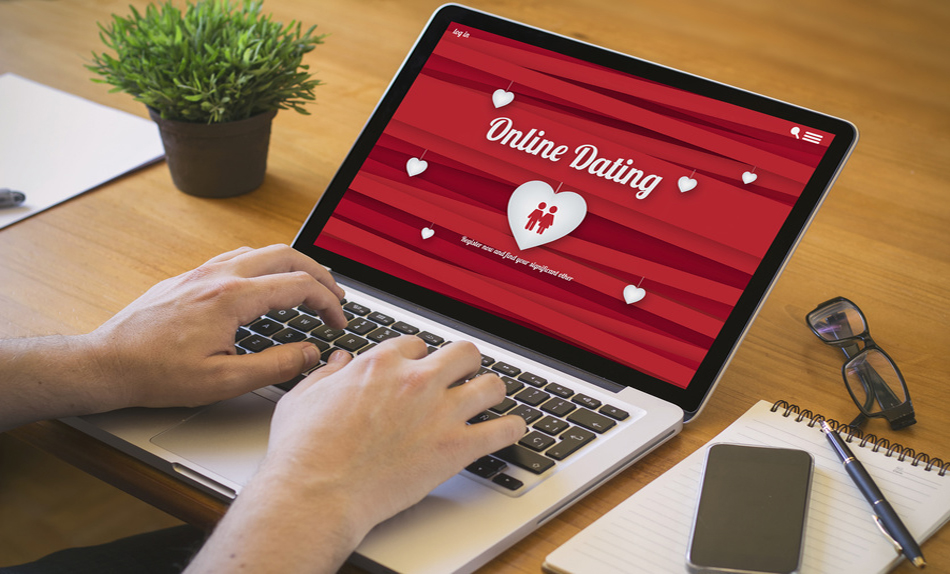 Discover the variety of options for New Jersey singles dating.

They include on-line match-up services, singles events, singles parties, speed dating events, and venues geared to singles meeting other singles without the frustration, pressure, and intimidation.

Many of these services and events provide clever ice breakers to ease you into conversations with other singles.
---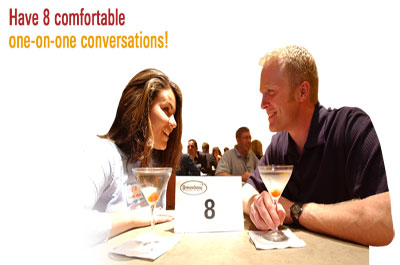 8 Minute Dating
Website
Provides speed dating events at different NJ locations. You get to have short 8 dates in one evening. It's a fast, fun and safe and comfortable way to meet people. You begin by preregistering on their website. At the venue go on 8 mini dates (conversations). During intermission and after your 8th date you can mingle with anyone else that may have caught your eye. When you meet someone you want to see again, write their name on the "dating card" given to you. After the event login to the website and enter the names of the singles you would like to meet again for either dating, friendship or business. When two people enter each person's name, they provide information so you can arrange a 2nd date.
---

Lock and Key Events
Website
(Northern NJ)
Website
(Southern NJ)
They attract between 100 and 200 single professionals, aged 27-53, At different venues in Northern Central and Southern NJ. Check their website for scheduled NJ events. Lock and Key Events are a unique ice breaker approach to meeting singles. It's a fun and interactive dating event for singles. They turn a regular happy hour into a a fun icebreaker. Men get keys, women get locks. As soon as you check in and get your first lock or key, set off to try and find its match. Every key matches at least 2-3 locks, so depending on how outgoing you are, you could find your first match within minutes! Just approach a member of the opposite sex and ask if you can see if your hardware is a match.
---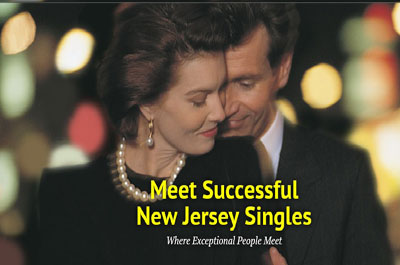 New Jersey Professional Singles
Website
Geared to matching successful and educated New Jersey singles. All potential members are screened by their dating partners to ensure everyone is real and committed to making dating fun and easy for busy professional singles. They work with local dating partners that are experts in helping successful New Jersey singles. They will guide you along the way and introduce you to those desirable, commitment-minded singles that are so hard to find on your own. Initial contact is made through their website

---

NJ First Dates
Website
A speed dating event service for young educated professionals aged 21 through 38. The events are offered at venues in several different NJ counties. No membership fee. You pay for the event your are registered to attend. At each event, singles will go on 15 dates; each lasting 5 minutes respectively. There will be a brief 8-minute break between every 4 dates in order for you to reflect a bit on who sparked your interest, time to do some mingling, or simply grab a drink. There will be drink specials available and participants are always welcome to stay after the event to chat a bit more.
---
---

Pre-Dating Speed Dating
Website
(North Jersey)
Website
(Central Jersey)
Website
(South Jersey)
Pre-Dating is a national service with many New Jersey events for singles to meet and get to know each other. It's a fun, safe and efficient way for busy single professionals to meet in person. You'll meet other people in your age and interest group through a series of face-to-face six minute "pre-dates" in a private area at a local upscale restaurant/bar. Here you can meet many potential face-to-face "dates" in just 1 night.
Contact is made on their website where you can find where the NJ events are being held. You can also get on their e-mail list and get notified of the events that are taking place in your area.
---

Right Choice Dating
Website
A dating service for singles from 30's through 60's. Owner Sandy Silberstein offers an old fashioned approach to singles match making. She conducts personal interviews, screening, and introductions. There are no commissions involved, so you are apt to have your matches made made by someone who cares. Right Choice dating also arranges special singles events and dinner cruises.
---

Single and Over 50
Website
Professional Matchmakers work with you to determine the exact type of man or woman that would be best for you, and then do their best to find that person and introduce you two. Their goal is to enrich your life with: Connection Companionship Fulfillment. Older singles are their priority with a focus on the needs of singles in their fifties and sixties and beyond. They understand that on-line dating can intimidating and attempt to hold your hand every step of the way.
---

Steppin Out Singles
Website
They offer singles dances in NJ at different venues in a classy atmosphere with great music. It's an enjoyable way to get out on the weekend and mingle with other singles. The venues vary from week to week and have included venues at the Buttonwood Manor in Matawan, Crowne Plaza in Monroe, Woodbridge Hilton, and the Radisson in Freehold. View their website for the schedule of upcoming events and venues.
---