Panico's, New Brunswick, NJ:
A Restaurant Review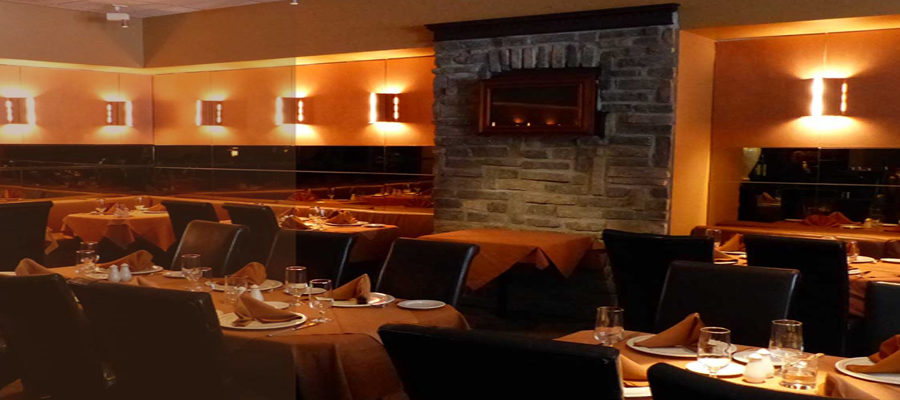 Panico's Restaurant
103 Church Street
New Brunswick, NJ
(732) 545-6100
Website
---
Restaurant Highlights

Fare:  Italian Traditional

Price:  Expensive

Value :  Fair-Good

Food Quality:  2 Stars

Service:  2 Stars

Decor:  3 Stars

Overall Rating:  2 1/2 Stars

Note:  Four star Rating System from 1/2 Star = poor to Four stars = Best in Class


Elegant decor and old world ambiance.


Menu can use revamping, adding a few creative inspiring dishes

Noise Level:  Moderate

Dress:  Upscale Casual

Recommended For:  Diners who enjoy traditional Italian food in an elegant setting with "Old "World" ambiance.

Not Recommended For:  Budget conscious diners who enjoy their traditional red sauce Italian dishes served in huge portions

Recommended dishes:  When available, Osso Buco, a tender veal shin cooked in a sauce; The Penne alla Vodka with vodka sauce made from fresh tomatoes, cream, parmigiano reggiano cheese, and a touch of pepper vodka over penne pasta; The Costelleta di Vitello with Grilled veal chop served with delmonico potatoes and roasted vegetables, accompanied by rich barolo sauce.

Liquor:  Good wine list with emphasis on Italian varieties, and specialty cocktails.

Restaurant Review

Panico's is what fine restaurant dining used to be.

At the height of it's popularity, Panico's was once the top Italian restaurant in New Brunswick. Today, while it still serves good Italian food, it has fallen off from it's peak --- especially when compared to the excellent variety of high end, destination restaurants in New Brunswick that diners can choose from.

Panico's is popular as a special occasion place to dine and especially with Rutgers parents, romantic occasions, birthday parties, and business' dining on expense accounts.

The decor of the 140-seat dining room is elegant, and with it's soft, subdued pin lighting, mirrored walls, rich hues of salmon & pecan, angular banquettes with a single rose gracing each table set with white table linen

Panico's is old school Italian dining with ambiance, classic soft background music (Frank Sinatra, etc.) and a menu that's heavy on traditional red sauce Italian favorites.

While the menu items are well prepared with a large variety of Italian classics, steaks, and sea food to choose from, Panico's fails to distinguish itself and exceed the level of several of New Brunswick's top Italian restaurants.

A highlight of Panico's menu is it makes its own pasta and desserts.

Service is professional, though inconsistent, and tends to be slow during busy times.

(updated: October, 2016)


How Do We Review (analyze) Restaurants?
New Jersey Leisure Guide strives to provide analytic restaurant reviews .
The methodology used is research, analysis driven --- as opposed to that of a single restaurant critic or a viewer comment posting board.

Data is gathered from our viewers e-mail restaurant comments, Internet research, and professional restaurant critics. The data is sorted, (weeding out the obvious biased, "bone to pick",  and out of consensus comments), analyzed, and the review is created.

Learn More
---