New Jersey Italian Festivals and Events
The top 2018 NJ Italian Festivals -
Promoting Italian culture,  and family unity

Italian Feasts typically run for three to four days around a summer weekend and in addition to promoting the Italian culture and family unity, they raise money to support many worthwhile charitable causes.

Italian festivals or feasts are usually organized by either a Catholic church with a large Catholic following or an Italian community service organization with an interest in promoting their culture and providing knowledge and stories for future generations to benefit from.
Note: This information is provided by event sponsors as a free service to our viewers. Sometimes conditions require cancellations or changes of dates, times and location which are not reflected in the original schedule. Before planning a trip to visit one of the listed events, it is suggested that you call the event sponsor to confirm the event schedule or for additional information on the event.
Stay tuned --- we will be updating this list as the event sponsors confirm this year's events.

August 2018 Italian Festivals And Events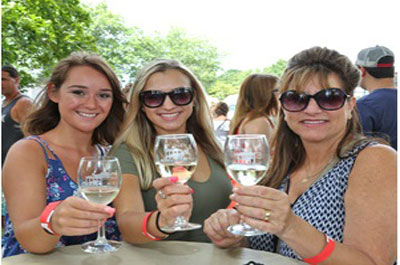 Italian Festival @, Monmouth Park
August 4, 2018; Gates open 7:30am, First Race 12:50pm
Monmouth Park
Oceanport, NJ
Website
An Italian festival with bocce ball, Italian food, crafters, wine tasting and some horse racing.
General parking $5. Grandstand admission $5, Children 12 and under Free.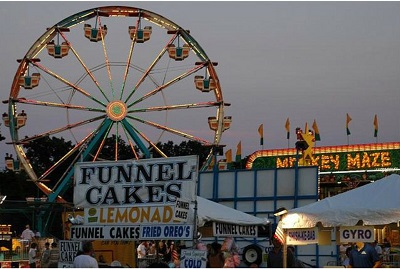 The Italian American Association of Ocean Township Annual Italian Festival
August 8th - 12th, 2018
Joe Palaia Park
200 Whalepond Rd.
Oakhurst, NJ
infoiaato@gmail.com
732-517-1040
Website
Free Admission
This four day Italian Festival annually attracts over 80,000 people with a taste for our traditional foods and wholesome family fun. Celebrating Italian heritage and culture!
There's something for everyone! From sampling the great taste of Italy's delicious food, rides, games, and music. This year's festival promises 5 fun filled days of entertainment for the entire family.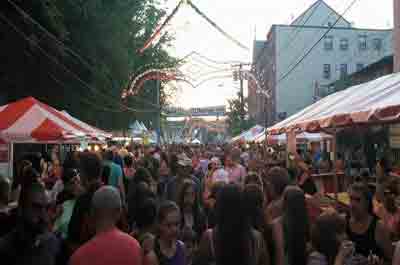 La Festa Itialiana
August 15th - 19th, 2018
344 Sixth Street
Jersey City, NJ
201-795-0120
Website
La Festa Italiana celebrates Italian heritage, spirituality and is an evening of music, dance and authentic Italian foods. It's fun filled with games, an hourly 50/50, and terminates with the Super 50/50 raffle drawing. The festival will honor the Veneration of Our Lady of the Assumption and Saint Rocco.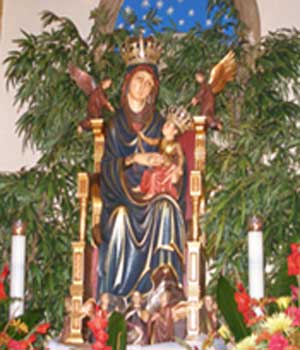 Garfield La Festa Italiana
Thursday, August 16 - Sunday, August 19, 2018
Our Lady of Mount Virgin Church
188 MacArthur Avenue
Garfield, NJ
Facebook Page
This family event features food, carnival games, rides, raffles and DJ music. Free entertainment nightly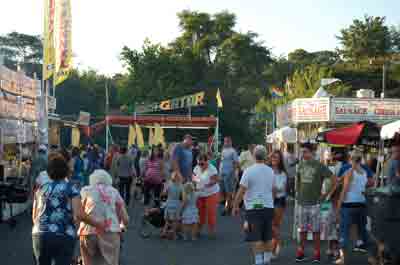 Italian Festival Feast of the Assumption at the Jersey Shore

August 16 - 19, 2018; 5PM – 10PM
Church of the Epiphany
615 Thiele Road
Brick, NJ
732-966-5447
Website
Free parking, and free admission.
This event feature something for everyone! Food court with Italian and international food specialties, desserts, Arcade, Johnson fun Factory Rides, Spotlight Entertainment, Mary's Prayer Garden, vendors, and a Wine & Beer Garden.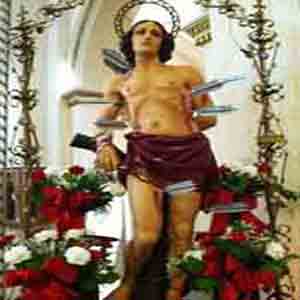 St. Sebastian's Italian Feast
August 22 - 26, 2018
Walnut and Grove Street, Kaveny Field
Montclair NJ
Website
Contact: Dan Arminio at 973-943-0733 or dma7960@aol.com
This Feast is in honor of St.. Sebastian. Brought to this country in 1926 by immigrants from the town of Cerami, Sicily, the Feast of St.. Sebastian has survived and flourished in the Township of Montclair. This years annual Feast as always, features a fine array of food and novelty vendors: Zeppoles, Cheese steaks and sausage and peppers, Italian hot dogs, brick oven pizza, Chicken Parmigiana sandwiches and many more will pleasure the patrons' taste buds. There will be entertainment each night, over 20 Amusement rides of all sizes, and a Wine and Beer Garden.
on Saturday night as the Church bells of nearby Our Lady of Mount Carmel Church ring, the statue of St. Sebastian will be carried out of the Church at 3:30 PM and paraded thru the neighborhood, climaxing in a 6 PM arrival of the Saint at his Feast
September 2018 Italian Festivals And Events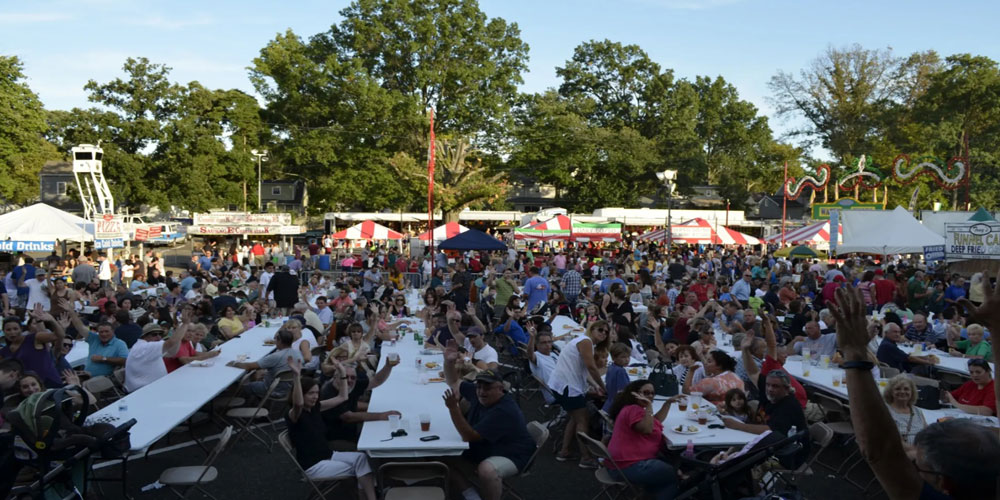 Annual St. Bartholomew/UNICO Italian Festival
Friday, August 31st  to Monday, September 3rd, 2018
St. Bartholomew Church
2032 Westfield Ave
Scotch Plains, NJ
908-322-5192
Website
The festival honors San Nicola di Bari, the patron saint of the town of Montazzoli, Italy. This family feast features nightly live music, rides, games, and Italian food including favorites like pizza, pasta, zeppoles, clams, mussels, and calzones. A procession will be held following the 5 p.m. Saturday Mass which is celebrated in Italian. This year's entertainment includes: the Classic Acoustic/Electric Music sounds of Wolf Creek, TheJersey Four perform a Tribute to Frankie Valli and the Four Seasons, the Rock sounds of The Broadcasters, and the New Orleans Jazz & Funk sounds of The VooDudes.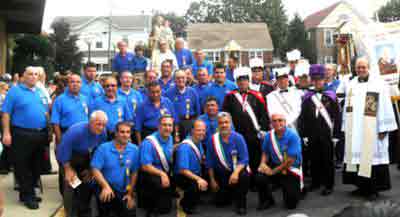 The Feast of Saint Joseph
-
Viva San Giuseppe
Friday, August 31 - Monday, September 3, 2018
Saint Joseph Church
40 Spring Street
Lodi, NJ
Website
This family event features eaturing traditional Italian foods, rides for all ages, and games of chance! Enjoy entertainment every night of the Feast! The highlight of the Feast is on Labor Day at 2PM where there is a solemn mass followed by a procession honoring Saint Joseph.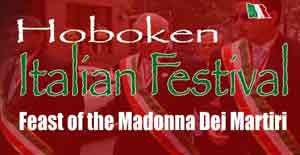 Feast of the Madonna Dei Martiri
-
The Hoboken Italian Festival
Thursday, September 6 - Sunday, September 9, 2018
Sinatra Park, on the historic waterfront of Hoboken, NJ
Hoboken Italian Festival
Hoboken, NJ
Website
Contact: 201-653-2699 & 732-255-2144, email: dvella@thisisitproductions.com
The Hoboken Italian Festival, the premier Italian-American ffestival in New Jersey is over 80 years old, and is derived from a festival in Italy that is over 600 years old. The highlight of the feast, aside from the staggering variety of food and entertainment, is the day long procession through the streets of Hoboken, including a pain staking reenactment of the "Blessing of the Fleet" in the Hudson River, The 4 day event has it's grand finale on Saturday with a huge fireworks extravaganza over the park at 9:00 pm.

Annual Mercer County Italian American Festival

September 7, 8, 9, 2018; Rain or Shine
Burlington County Fairgrounds
Route 206
Columbus, NJ
609-631-7544
Website
Note: After 18 years in Mercer County Park, the Mercer County Italian American Festival has moved to Burlington County.
Admission is $10 per carload (Parking Fee). There is no individual admission fee at the entrance gate.
Named one of New Jersey's Best Fall Festivals by CBS New York, this annual celebration of Italian and Italian American culture features a Food Piazza with wine and beer garden; national, regional and local entertainment on the Investors Bank Stage; amusement rides; children's activities; and contemporary and traditional Italian art and craft vendors. The festival is a rain or shine event.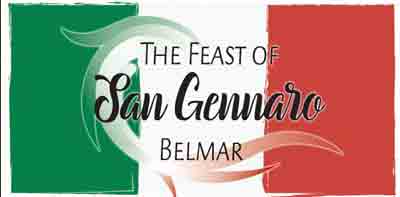 Belmar Feast of San Gennaro

September 15, 16th, 2018
Main St., Between 10 & 13th Avenue
Belmar, NJ
732-747-4449
Website
This event features an Italian cultural experience with live music, local Italian food, traditional Italian dancing, a Wine & Beer Garden, an eating contest, crafters, kids activities, and more. The festival begins on Saturday with a Mass celebrated in Italian at St. Rose Church in Belmar, followed by the traditional procession of the Statue of San Gennaro to its place of honor on Main Street.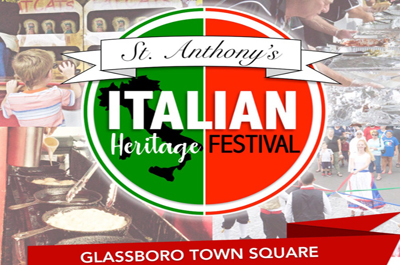 St Anthony's Italian Festival
Saturday, September 15th, 2018: 2pm -10pm
College Ave
Glassboro, NJ
Website
This family event features carnival games, live entertainment, cultural exhibits, a homemade wine competition, beer gardens, pasta making demonstrations, wine stomping, and of course, Italian food.
October 2018 Italian Festivals And Events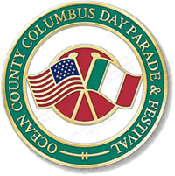 Ocean County Columbus Day Parade & Italian Street Festiva
l
Italian Festival

Friday, October 5, 6th, 7th, 2018
Parade:
Sunday, October 7th, at 1:00pm on the Boulevard, Seaside Heights.
Floats, bands, antique cars, contests, clowns, etc
Grant Avenue from Bay Blvd. to Boardwalk
Seaside Heights, N.J
Website
Celebrating the Annual Columbus Day Parade and Italian Heritage Festival. A fun filled weekend of food, friends, and Italian Culture.
---