New Jersey Italian Festivals and Events
The top 2018 NJ Italian Festivals -
Promoting Italian culture,  and family unity
Italian Feasts typically run for three to four days around a summer weekend and in addition to promoting the Italian culture and family unity, they raise money to support many worthwhile charitable causes.

Italian festivals or feasts are usually organized by either a Catholic church with a large Catholic following or an Italian community service organization with an interest in promoting their culture and providing knowledge and stories for future generations to benefit from.
Note: This information is provided by event sponsors as a free service to our viewers. Sometimes conditions require cancellations or changes of dates, times and location which are not reflected in the original schedule. Before planning a trip to visit one of the listed events, it is suggested that you call the event sponsor to confirm the event schedule or for additional information on the event.
Stay tuned --- we will be updating this list as the event sponsors confirm this year's events.

June 2018 Italian Festivals And Events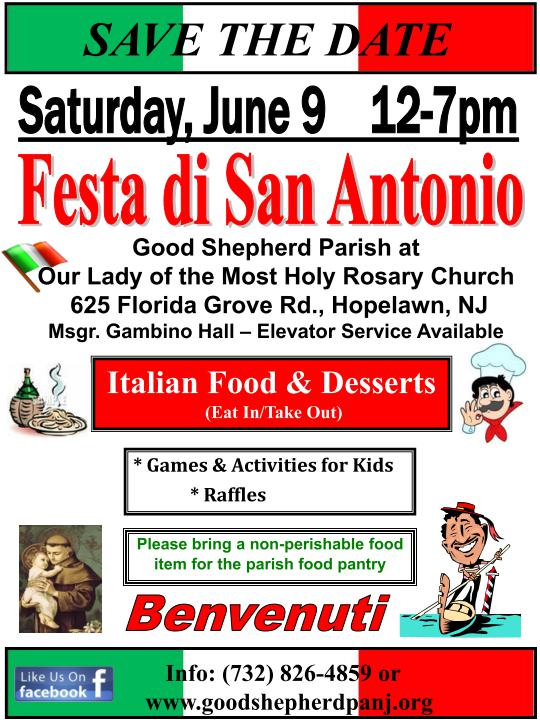 Festa di San Antonio
Saturday, June 9, 2018; 12:00pm - 7:00pm
Good Shepherd Parish @ Most Holy Rosary Church
Msgr. Gambino Hall
625 Florida Grove Rd.
Hopelawn section of Woodbridge, NJ
C
ontact: Phone: 732-826-4859, email: goodshepherdpanj.org
Website

This family event features Italian food and desserts (eat in/take out), raffles, activities and games for children and more. Elevator service is available. Festa goers are asked to bring a non-perishable food item for donation to the parish food pantry. Whether you call it sauce or gravy come on by and enjoy some food, fun and fellowship.
Annual Feast of St. Anthony
Thursday, June 7 - Sunday, June 10, 2018
Roman Catholic Church of the Assumption
113 Chiego Place
Roselle Park, New Jersey 07204
908-245-1107
Website
This annual festival will feature delicious food, non-stop entertainment, great crowds, music, amusements, games, fun for the whole family. It is also a faith oriented celebration focusing on devotion to St. Anthony. A variety of local dance and karate studios are scheduled to put on performances, There will be a Mass on June 10, at 4pm, that will be followed by a procession through the streets with the statue of St. Anthony accompanied with music by the Gilio Band. The 100-year-old statue, beautifully refurbished last year after languishing in storage since the current church was built, was part of the parish when it was founded in 1907.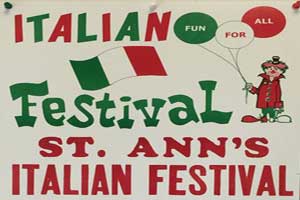 St. Ann's Annual Italian Festa
June 13 - 16, 2018
St. Ann Church/School
45 Anderson Street
Raritan, New Jersey 08869
Website
908-725-1008
This family event is a celebration of homemade Italian food, beer, wine, games, rides, 50/50s, entertainment, and much, much more. All food prepared fresh each day!! Pasta Fagioli sold on Friday night. DJ on premise with a live Italian band.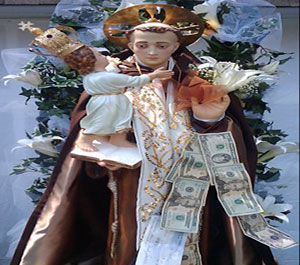 The St. Anthony of Padua Society of Verona
-
Procession
June 16, 2018, commencing at 3:00 p.m.
32 Hamilton Road
Verona, New Jersey
Contact: 201-341-1195
Website
This is a procession that will celebrate their Patronal Feast. The Procession begins at 2:00pm at The Statue of St. Anthony and a first class relic of the bone of St. Anthony will be brought in Procession through the streets.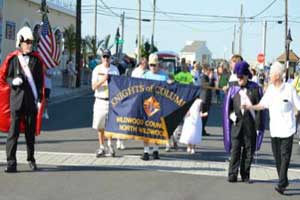 Annual North Wildwood Italian-American Festival

June 22nd, 23rd and 24th, 2018
Olde New Jersey Avenue
North Wildwood, NJ
609-972-7275
Website
Annual celebration of Italian-American heritage held in North Wildwood. This three-day event draws over 75,000 people and features continuous live Doo-Wop entertainment, Italian Craft & Food vendors, children's activities and many other exciting events. Fri: 5 PM to 11 PM Sat: Noon to 11 PM , Sun: 11 AM to 6 PM.
July 2018 Italian Festivals And Events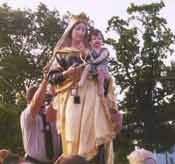 Annual Feast of Our Lady of Mt. Carmel
July 10 - 16, 2018; (Weekdays - 6 PM to 11PM, Friday & Saturday - 6 PM to Midnight)
St. Joseph's Church
Hammonton, NJ
Website
Sponsors of the longest running Italian Festival in the United States and a Hammonton, NJ Tradition Since 1875! A week long festival of live entertainment, carnival rides, Italian marching bands, Italian songs, fireworks, a beer garden, the Carmine Pantalone Mt. Carmel Society Band, Italian Concerts, Italian Gardens and the Food Stand at the Mt. Carmel Hall. At the Beer garden, Free entertainment fearturing top performersd appera nightly on the Main Stage. DJ Ralph D'amelio begins nightly @ 7pm followed by live bands @8pm.
Fireworks take place on Monday, July 16th at dusk.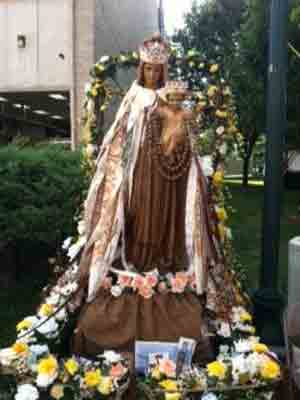 Our Lady of Mt. Carmel Annual Feast
July 11 - 14, 2018
Town Hall Park
299 Delafield Avenue
Lyndhurst, NJ 07071
Website
Event Contact Name: Donna, Phone: 212-891-3627
Free admission
This annual feast features Fun, Food, Rides, Games and Entertainment for the whole family! Enjoy delicious Italian food and wonderful desserts (eat in/take-out available). Try your luck at games of chance while enjoying Lyndhurst's Free Summer Concert Series "Music Under the Stars" (bring your own chair).
There will be hourly 50/50 raffles and a SUPER 50/50.
Discount ride tickets are available at the Rectory (till Wednesday afternoon - July 11th).
Procession with Our Lady will be held on Sunday, July 15 after 6:30 pm mass at Our Lady of Mt. Carmel Church. For more information, please call (201) 935-1177 between the hours of 9:00-11:30 a.m. and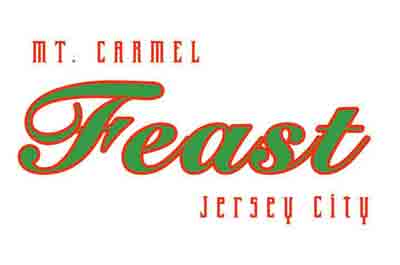 Our Lady of Mount Carmel Feast

July 12 - 16, 2018; 6:20pm until 11pm, until 12 am on Friday & Saturday
99 Broadway
Marion section of Jersey City NJ
Facebook
201- 435- 7080
The outdoor street festival consists of food, nightly entertainment, nightly and super 50/50, games and rides, and fireworks, at dusk on Monday, July 16th.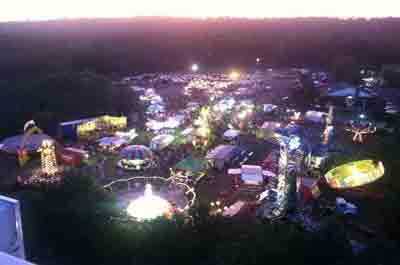 The Feast of Mt Carmel - Berkeley Heights

July 13 - 16, 2018; with Family night fireworks show on July 15th & the Fireworks Extravaganza on July 16th
Mt. Carmel Field
Springfield Avenue & 56 River Road
Berkeley Heights, New Jersey
908- 419-2255
Tickets and wristbands for rides will be available for purchase onsite only!
Information & Tickets
Four days packed full of delicious food, wine and brew, non-stop entertainment, great crowds, amusements, games, and fun for the whole family. For adults, a beer and wine garden will be available.
Fairgrounds open at 6 pm. All parking is off site
August 2018 Italian Festivals And Events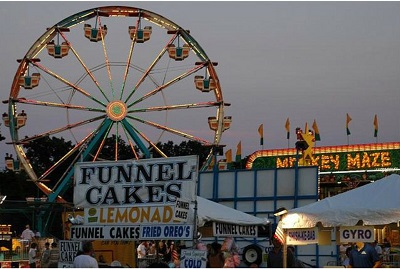 The Italian American Association of Ocean Township Annual Italian Festival
August 8th - 12th, 2018
Joe Palaia Park
200 Whalepond Rd.
Oakhurst, NJ
infoiaato@gmail.com
732-517-1040
Website
Free Admission
This four day Italian Festival annually attracts over 80,000 people with a taste for our traditional foods and wholesome family fun. Celebrating Italian heritage and culture!
There's something for everyone! From sampling the great taste of Italy's delicious food, rides, games, and music. This year's festival promises 5 fun filled days of entertainment for the entire family.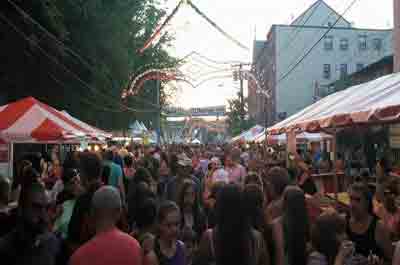 La Festa Itialiana
August 15th - 19th, 2018
344 Sixth Street
Jersey City, NJ
201-795-0120
Website
La Festa Italiana celebrates Italian heritage, spirituality and is an evening of music, dance and authentic Italian foods. It's fun filled with games, an hourly 50/50, and terminates with the Super 50/50 raffle drawing. The festival will honor the Veneration of Our Lady of the Assumption and Saint Rocco.
September 2018 Italian Festivals And Events

Annual Mercer County Italian American Festival

September 7, 8, 9, 2018; Rain or Shine
Burlington County Fairgrounds
Route 206
Columbus, NJ
609-631-7544
Website
Note: After 18 years in Mercer County Park, the Mercer County Italian American Festival has moved to Burlington County.
Admission is $10 per carload (Parking Fee). There is no individual admission fee at the entrance gate.
Italian cultural festival features authentic Italian and Italian American music; a Food Piazza including some of the region's best Italian restaurants; wine and beer gardens; amusement rides; children's activities; bocce; fireworks; Italian Market Tent with traditional Italian products; Heritage Pavilion with art and memorabilia; and Cultural Theater with cultural presentations.
Fireworks Spectacular Display, Saturday at 9:30 PM, immediately following the headliner performance.
---