New Jersey Film Festivals
Popular Independent, Non Studio Film Makers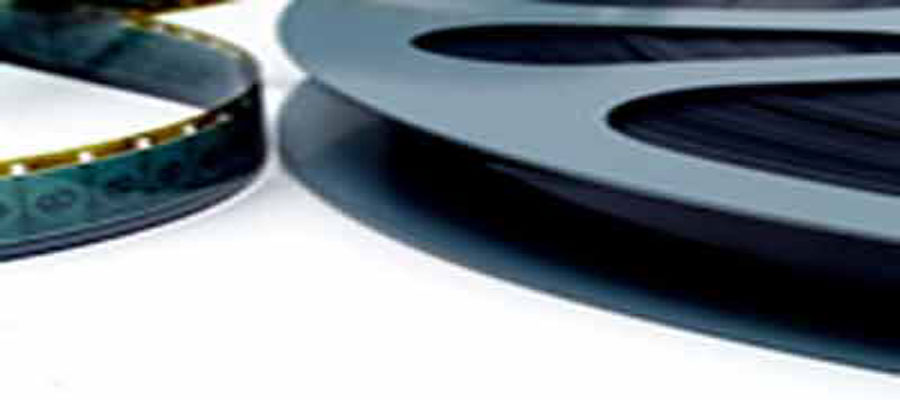 The NJ Film Festivals showcase quality production and content from independent, non-studio film makers.

The NJ film festivals are a popular attraction for students, emerging film producers, directors, performers and film buffs.

These film festivals are themed and cover a wide range of creative arts on Super 8mm/8mm film, Digital video, and 8mm video formats on a variety of themes including: educational, cultural, documentary, non-mainstream, spiritual, animation, music video, local, national, and international.
Note: This information is provided by event sponsors as a free service to our viewers. Sometimes conditions require cancellations or changes of dates, times and location which are not reflected in the original schedule. Before planning a trip to visit one of the listed events, it is suggested that you call the event sponsor to confirm the event schedule or for additional information on the event.

2017/18 New Jersey Film Festivals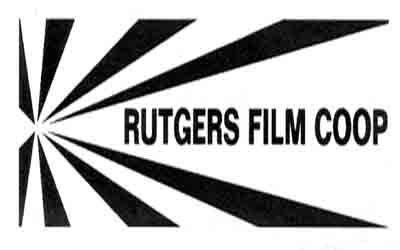 New Jersey Film Festival - Fall
Select evenings between September 15 and October 15, 2017
Rutgers University
Voorhees Hall (adjacent to the Zimmerli Art Museum)
Free parking in Lot 9
71 Hamilton Street/College Avenue Campus
New Brunswick, New Jersey
Website
(848)932-8482
The Rutgers Film Co-op/New Jersey Media Arts Center, in association with the Rutgers University Program In Cinema Studies present the New Jersey Film Festival Fall showcasing new international films, American independent features, experimental and short subjects, classic revivals, and cutting-edge documentaries.
Deadline or the receipt of entries is Monday, July 17, 2017 at Noon Eastern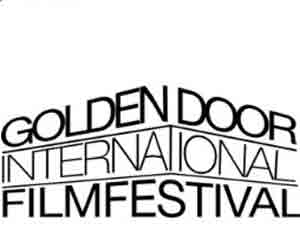 The Golden Door International Film Festival
October 5 - 8, 2017
Extended Entry Deadline: June 19, 2017
Jersey City, NJ
Website
These films are not Capra-esque platitudes. Nor are they antagonistic cant. They reflect the process of creativity and the striving that shapes our wonderful reality. They are as varied as our community, one of the most densely populated cities in the world and one of the most diverse. The showings will be held in venues within the ultra-hip downtown area of Jersey City as well as uptown at the Loew's Landmark Theater. Set amidst the backdrop of the beautiful NYC Manhattan skyline, Golden Door Film Festival is recognized as being a diverse international film festival that supports emerging and established filmmakers and directors. In our first 3 years, the festival has screened over 200 films from over 40 countries and has attracted more than 10,000 attendees and generated renewed interest in Jersey City. The Selection Committee is comprised of a distinguished panel of officers of the Board of Directors of the Golden Door International Film Festival some of whom are actors and filmmakers. Each and every film is evaluated by a selection committee and evaluated for possible competition in the Festival.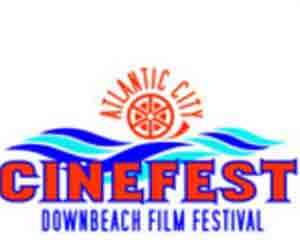 The Downbeach Film Festival/Atlantic City Cinefest
October 13 – 15, 2017
Atlantic City, NJ
Website
The Downbeach Film Festival, is rooted in the celebration of film and the creation of a forum where independent filmmakers can exhibit their work. They plan to devote a day to screening films that appeal to audiences over 50, as well. They are planning to bring at least one person from Hollywood/New York as an honoree. Past guests have included Kevin Smith, Robert Downey, Sr. Terry Winter, William Forsythe, Chris Mulkey, Tom Malloy, Louis Mandylor and Dominique Swain. Awards & Prizes
August 15, 2017 Late Deadline

12th Annual Teaneck International Film Festival Activism: Making Change
Thursday, November 2 to Sunday, November 5, 2017
at three venues in Teaneck, NJ
201-203-1723
Website
The film festival has developed a niche in the film festival circuit by establishing Activism/Making Change as a permanent theme.
The festival features compelling and imaginative feature-length films, documentaries and shorts -- from a variety of cultures; foster cross-cultural connections; and to honor talented young Bergen County filmmakers. Held in venues throughout the Teaneck area.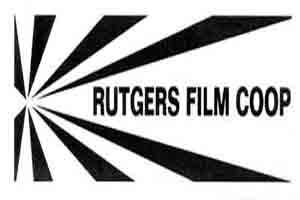 New Jersey Film Festival Spring
On select evenings between January 19 and March 4, 2018
Rutgers University
New Brunswick, NJ
(848)932-8482
Website (for information and screenings)
The Rutgers Film Co-op/New Jersey Media Arts Center, in association with the Rutgers University Program In Cinema Studies present the New Jersey Film Festival l showcasing new international films, American independent features, experimental and short subjects, classic revivals, and cutting-edge documentaries. The festival provides meet and greet opportunities and Q & A sessions with filmmakers and producers, actors, and screen writers. DEADLINE for the RECEIPT of entries is Monday, November 6, 2017 at Noon Eastern!

Annual New Jersey Jewish Film Festival
March 15 - 25, 2018
New Jersey Jewish Film Festival
760 Northfield Avenue
West Orange, NJ
973-530-3417
Website
A roster of first-run Israeli films that are nothing short of remarkable. These are films you cannot see anywhere else in our area! We will also offer a mix of other Jewish films, the best speakers and commentators available, and several out-of-festival events. The Festival is one gateway for people to explore what it means to be Jewish through a cultural experience that enriches the lives of thousands. For a list of films and venues, please visit the website above.

16th Annual Garden State Film Festival
March 22 - 25, 2018
Multiple venues (Paramount Theatre, The Berkeley Oceanfront Hotel, The Asbury Hotel & The House of Independents)
Asbury Park, NJ
877-908-7050
Website & Tickets
The artistic philosophy of the Garden State Film Festival is rooted in the celebration of the independent film genre and the creation of a forum where local and other independent filmmakers can exhibit their work. In addition, our event provides novice and aspiring filmmakers, actors, and others interested in a career in the film business, the opportunity to meet and network with industry professionals in an atmosphere that is conducive to learning and mentoring. Past attendees include Glenn Close, Paul Sorvino, Budd Schulberg, Kurtwood Smith, James Gandolfini, Celeste Holm and Clarence Clemons.
Seating is on a first come, first serve basis with online pre-sale ticket holders for each individual block entering the theater first. Weekend passes enter next and then, if any seats are available, tickets will be sold for the remaining seats. Screenings are general admission only. It's always best to buy your tickets online a head of time!** *** Print at Home tickets can be purchased up to an hour prior to the screening and ALL VENUES SELL TICKETS AT THE DOOR!!

The Trenton Film Festival
March 22 - 25, 2018
Mill Hill Playhouse
205 East Front Street (at Montgomery St.)
Trenton NJ
Website
This event is a juried festival that showcases 55 films from 16 countries with submissions by independent filmmakers, including student and local filmmakers. Submission categories include narrative, documentary, animation, and a new category which includes experimental, music video, spoken word and new media. Submissions accepted until November 1, 2017.

Cape May Film Spring Festival
April 6 - 8, 2018
Cape May Film Society
The West Cape May Borough Hall and Banquet Hall
732 Broadway
West Cape May
Website
RegularDeadline: $20 if submitted by January 1, 2018 (Students: $15)
This weekend film festival is committed to the presentation of creative, challenging, ground-breaking work by New Jersey filmmakers and films with New Jersey or World Premiere status. It's a juried festival, showing only the best of dozens of entries. The film festival is a three-day event celebrating the best New Jersey films and filmmakers, screening a full day of short films, features, documentaries and local films. Along the way, attendees have the pleasure unique to film festivals of meeting face-to-face with the directors, actors, producers, screenwriters, and composers who are the makers of these films.and networking opportunities to those interested in the film industry.. Submission deadline: Regular Deadline is May 20th and Extended Deadline is July 6th.

Annual Princeton Environmental Film Festival
April 9 - 15, 2018.
Princeton Public Library
Princeton, NJ
Website
The mission is to share exceptional documentary films and engage our community in exploring environmental sustainability from a wide range of angles and perspectives. Most of our screenings are accompanied by a Q&A with film directors and producers, as well as other talks by invited speakers who visit for the festival or live here in our local community.

Annual Asbury Park Music in Film Festival
April 27 – 29, 2018
The Paramount Theatre and other Asbury Park Venues
Asbury Park, NJ
Website
This three-day festival will feature the rich musical heritage of Asbury Park with filmmakers and industry leaders from around the world. Screenings and live music will take place at The Paramount Theatre, The Wonder Bar, and The Stone Pony. Exclusive after parties, live music and educational workshops will compliment film screenings. The festival will also feature interactive seminars with music and film industry professionals.




---