New Jersey Film Festivals
Popular Independent, Non Studio Film Makers

The NJ Film Festivals showcase quality production and content from independent, non-studio film makers.

The NJ film festivals are a popular attraction for students, emerging film producers, directors, performers and film buffs.

These film festivals are themed and cover a wide range of creative arts on Super 8mm/8mm film, Digital video, and 8mm video formats on a variety of themes including: educational, cultural, documentary, non-mainstream, spiritual, animation, music video, local, national, and international.
Note: This information is provided by event sponsors as a free service to our viewers. Sometimes conditions require cancellations or changes of dates, times and location which are not reflected in the original schedule. Before planning a trip to visit one of the listed events, it is suggested that you call the event sponsor to confirm the event schedule or for additional information on the event.

2018 New Jersey Film Festivals
Cape May Film Spring Festival
April 6 - 8, 2018
Cape May Film Society
The West Cape May Borough Hall and Banquet Hall
732 Broadway
West Cape May
Website
RegularDeadline: $20 if submitted by January 1, 2018 (Students: $15)
This weekend film festival is committed to the presentation of creative, challenging, ground-breaking work by New Jersey filmmakers and films with New Jersey or World Premiere status. It's a juried festival, showing only the best of dozens of entries. The film festival is a three-day event celebrating the best New Jersey films and filmmakers, screening a full day of short films, features, documentaries and local films. Along the way, attendees have the pleasure unique to film festivals of meeting face-to-face with the directors, actors, producers, screenwriters, and composers who are the makers of these films.and networking opportunities to those interested in the film industry.. Submission deadline: Regular Deadline is May 20th and Extended Deadline is July 6th.
Annual Princeton Environmental Film Festival

April 9 - 15, 2018.
Princeton Public Library
Princeton, NJ
Website
The mission is to share exceptional documentary films and engage our community in exploring environmental sustainability from a wide range of angles and perspectives. Most of our screenings are accompanied by a Q&A with film directors and producers, as well as other talks by invited speakers who visit for the festival or live here in our local community.
Montclair Film Festival
April 26 - May 6, 2018
At multiple venues across Montclair
973-783-6433
Website
Featuring over 26,000 patrons and 150 attending filmmakers and industry guests, the festival has grown to become one of the top regional festivals in the United States. Easily accessible from Manhattan, the festival has received strong support and coverage from regional, NYC, and national press, industry trades, and strong celebrity attendance, including guests such as Stephen Colbert, Richard Curtis, John Stewart, Richard Gere, Julie Taymor, Rob Reiner, John Turturro, Mavis Staples, Bill Nye, and many more.. The festival will provide a platform for talented filmmakers from around the world and give special recognition to New Jersey-connected work.
Asbury Park Music & Film Festival

April 27, 28, 29, 2018
The Paramount Theatre
The Stone Pony
The Wonder Bar
House of Independents
Asbury Park, NJ 07712
732-945-1082
Website
This event explores and celebrates a single, and perhaps the most dramatic, aspect of cinema…the role of music in film. Performers include: Bobby Bandiera & Friends, Patrick Davis & His Midnight Choir, Lakehouse Music Kids, Built To Spill, and more, with
film's at this year's festival including: "Long Strange Trip: The Untold Story of the Grateful Dead," Break On Thru: A Celebration of Ray Manzarek and The Doors,"
Proceeds from this event will benefit underserved children in Asbury Park, specifically three programs including Hope Academy, The Hip Hop Institute, and the Asbury Park Summer Recreation Music Camp.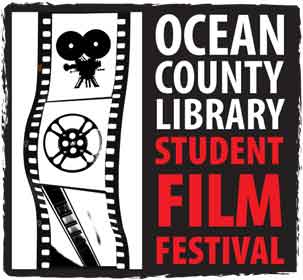 Ocean County Library Student Film Festival

April 28th, 2018
Mancini Hall
Toms River Branch of the Ocean County Library
101 Washington Street
Toms River, NJ 08753
732-349-6200
Website
Original film productions from high school and college students are being accepted by the Ocean County Library for its upcoming 2017 Student Film Festival. Awards will be presented to the winners in the following categories: animation, commercial, documentary, full feature, news, sports short, commercial, P.S.A, short feature, experimental, and music video. Feature films should be no longer than 20 minutes in length.
The festivals judging panel is comprised of film media educators, artists, librarians and various film industry enthusiasts," the library said in a statement. "Judging criteria is based on several factors including originality, editing, audio quality and whether the film achieves its stated goal."
The deadline for submissions is March 23rd, 2018. All projects must be original work can be no longer than 20 minutes. "Students do not need to attend school in Ocean County to submit a film," reads a library statement. "
Lighthouse International Film Festival
June 7 - 10, 2018
Film showings at a variety of Long Beach Island Venues
(646) 245-8400
Website
The festival will present feature films, shorts, documentaries and family films, as well as panel discussions with leading film industry professionals. Taking place on Long Beach Island, NJ -- one of the East Coast's most popular surfing destinations -- the festival celebrates three days of new, exciting and challenging films in honor of Long Beach Island's historic Barnegat Lighthouse. See above website for information on films, times, and venues.
The Newark Black Film Festival
Wednesdays, June 27, July 11, 18, 25, August 1, 8, 2018
Newark Museum
49 Washington Street
Newark, NJ 07102
973.596.6550
Website
The Newark Black Film Festival (NBFF)is one of the nation's defining voices on behalf of independent film. The festival is a showcase for films that focus on the experiences and concerns of contemporary African Americans, as well as an outlet for films about the African-American experience from earlier eras. The six-week festival is free to the public and provides emerging filmmakers, writers, directors and producers with a high profile outlet for their work.
FilmOneFest 2018
July 21, 2018
Historic Waterfront
Atlantic Highlands, NJ
732-737-7160
Website
Free admission, premium seating available to purchase.
The "two minute" film festival features the showing local, national, and international films under the stars. This event occurs annually on the 3rd Saturday in July when more than 2,500 people gather by the town's shoreline for this free outdoor event where nearly fifty films are shown. Films come from every state in the nation and nearly sixty different countries around the globe. Festival begins at 6 pm, film screening begins at dark, with music played by various bands. Enjoy the magic of the clown, stilt walker, and the princesses while visiting the food and craft vendors.
Monmouth Film Festival
August 10 - 12, 2018
Two Rivers Theatre
21 Bridge Ave
Red Bank, NJ 07701
732-344-0946
Website
Monmouth Film Festival is an international film festival with a commitment to educate and inspire young and aspiring filmmakers. It is geared to promoting and connecting filmmakers from all over the state and country. The festival is more than an opportunity for artists to have their work showcased, it is a forum for educational opportunities through workshops, networking, Q&As and special panels with industry guests; that provide insight, growth and inspiration. Their unique platform strives to create an atmosphere where filmmakers of all levels, including high and low budget works, can be seen, heard and interact with movie-goers, promoters and other artists. The festival offers internship opportunities for High school and college students interested in many areas including programming, marketing and production.
The festival welcomes short films, features, documentary and narrative, as well as student showcases along with a compilation of trailers.
Northeast Film Festival
September 7 - 9, 2018
The Teaneck Cinemas
503 Cedar Ln.
Teaneck, NJ
Website

201-591-5160

info@nefilmfestival.com
The Festival is very Jersey-centric with Festival Directors The Festival showcases top independent films and TV pilots from celebrated filmmakers, as well as new talent. The diverse array of films, selected by a committee, includes features and shorts from all genres, as well as documentaries.
New Jersey Film Festival - Fall
Select evenings between September 14 and October 14, 2018
Rutgers University
Voorhees Hall (adjacent to the Zimmerli Art Museum)
Free parking in Lot 9
71 Hamilton Street/College Avenue Campus
New Brunswick, New Jersey
Website
(848)932-8482
The Rutgers Film Co-op/New Jersey Media Arts Center, in association with the Rutgers University Program In Cinema Studies present the New Jersey Film Festival Fall showcasing new international films, American independent features, experimental and short subjects, classic revivals, and cutting-edge documentaries.
DEADLINE for the RECEIPT of entries is Monday, July 16, 2018
Westfield International Film Festival
September 20-23, 2018
The James Ward Mansion
169 East Broad Street
Westfield, NJ
Website
The mission of the film festival is to promote equality and understanding in the community. As a women-led festival in a primarily male-dominated industry, they are dedicated to showcasing an equal ratio of films by female and male filmmakers in keeping with equality. The program is for independent filmmakers and fans of film in New Jersey and the surrounding area. They annually showcase short films, feature films and music videos while offering seminars
---