New Jersey Music Festivals: Your Guide To The Best Concerts
Discover The Best New Jersey Music Festivals At Live Venues. Uncover Concerts with Blue Grass, Country, Rock, Jazz, and Folk.
The popular New Jersey music festivals typically appear at large, destination venues, mostly outdoors, and at indoor live music venues.

Music enthusiasts of all ages and interests can enjoy  blue grass, country, rock, jazz, folk, contemporary, indie, and  other types of music.

The festivals range from jam sessions to multi-stage performances and can feature any where from up-coming, new breed artists to established, well known performers.
Note: Sometimes conditions require cancellations or changes of dates, times and location which are not reflected in the original schedule. Before planning a trip to visit one of the listed events, it is suggested that you call the event sponsor to confirm the event schedule or for additional information on the event.

Multiple 2022 dates -
North Jersey Music Festivals & Events

Montclair Jazz Festival - Downtown Jamboree
July 13, 14, 27, 28, August 13, & Septmber 10, 2022
Lackawanna Plaza
Montclair, NJ
Website
Admission: Free
Celebrate the vibrant and diverse town of Montclair, NJ and its many jazz fans with one jam-packed exciting day of free inspiring live music on four stages with headliners on the Lackawanna Plaza marquee and Park Street stages, over 100 local artisan food and craft vendors, and family activities zone.
There will be four shows on separate dates this year, providing a total of more than 50 hours of live, family-friendly music: Summer Soundcheck Series@ Lackawanna Plaza - July 13 and July 27, from 6 to 9 p.m. Rain dates are July 14 and July 28. Lackawanna Block Party, followed by DJ Brother Mister Dance Party with Christian McBride - Saturday, Aug. 13 from noon to 10 p.m. Rain date is Aug. 14. Downtown Jamboree - Saturday, Sept. 10 from 1 to 9 p.m.
August 2022 North Jersey Music Festivals & Events

Chester Music Festival

August 6, 2022; 11am - 5pm (Rain date August 7th)
Historic Downtown
Main Street and Perry Street, Grove Street
Chester, New Jersey 07930
Website
Event Cost:$10 Admission Fee Children under 10 years old - Free
The family event will feature live entertainment. Performances will include Classic rock, folk, motown and country entertainment all day. HEADLINERS:
The Sensational Soul Cruisers, B-Street Band, & Southern Steele. Bring your lawn chairs and shades. Experience an authentic, unmatched and amazing day of music.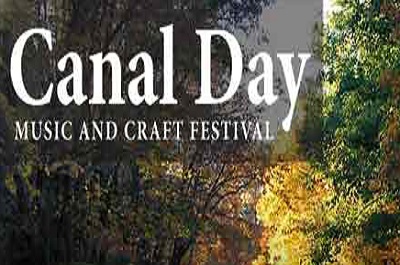 Canal Day Music & Craft Festival
August 20, 2022 (Rain or Shine) @ 10am
Hugh Force Canal Park
170 West Central Ave.
Wharton, NJ

Website
Admission is Free
An old time country fair that celebrates the Morris Canal and its contributions to the development of the communities along its banks. Come to a day of free family fun featuring a craft show, great food, educational events and enjoy a day of listening to a wide variety of musical entertainers. Musical performances from New Jersey's best artists will feature Rock, Blues, Country, Classical as well as traditional and contemporary Irish Folk Music. performing on two stages. Learn about local history by taking a guided Morris Canal walking tour provided by the Canal Society of NJ. Experience life on the Morris Canal first hand by traveling down the canal on a free boat ride or prove your prowess by paddling a kayak. Fireworks at Dusk
September 2022 North Jersey
Music Festivals & Events


Scan Fest
Sunday, September 4th, 2022
The NJ Vasa Home Park
Budd Lake, NJ
Website
There will be 6 stages with International, National, Regional and Local talent. It's an all-day celebration of Scandinavia at its best – where you'll discover the customs…the history…the ethnic variety of the six Nordic nations: Denmark, Estonia, Finland, Iceland, Norway and Sweden.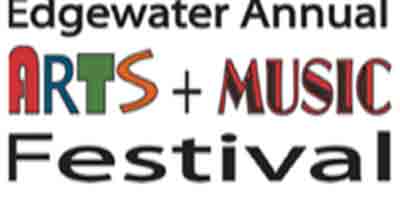 Edgewater Arts & Music Festival
Sunday, September 18, 2022, from 11:00-6:00 PM
Veterans Field
1057 - 1165 River Road
Edgewater, NJ
Website
This event features a juried art competition with live music, food, and drinks available from local vendors. Enjoy the magnificent and unique art created by imaginative and extremely creative artisans. Listen to the music, shop, enjoy the entertainment on stage and savor the delicious food from local vendors. This event is free and designed to be enjoyed by the whole family
There is a free street fair, free parking with continuous shuttle bus service from Edgewater Commons.
October 2022 North Jersey Music Festivals & Events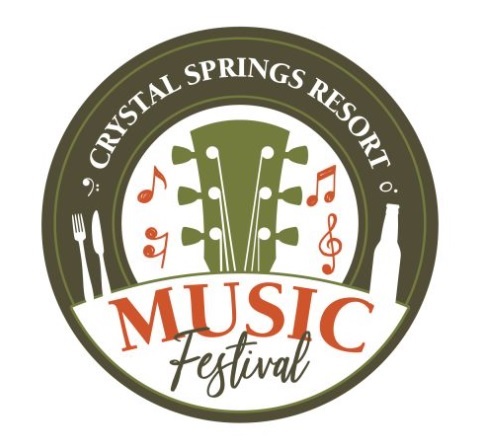 Crystal Springs Music Fest
Sunday, October 9, 2022
Crystal Springs Resort
3 Wild Turkey Way
Hamburg, NJ
Website
888) 388-3472
Enjoy live music under the tent by local sensations plus talent from across the U.S. and Latin America. Your favorite drinks, tasty food choices and fun lawn games await in a casual outdoor setting surrounded by spectacular foliage. There will also be food trucks; a full premium bar with themed cocktails, wine and beer; bourbon tastings; and lawn games. street fair that has over 300 vendors, live music, child activities, games and rides. With about 20,000 'ALFers' that visit throughout the day.
This year's featured performers include: Hernan Romero, Elisa & Phil Girlando, Madison Pisano, Kelly & Kyle, Jordan McCants, The Andie Baldwin Band, & The Harrisons.
Upcoming Ticketed Events - New Jersey Music Venues

More New Jersey Music Festivals