Best NJ Beer Festivals and Events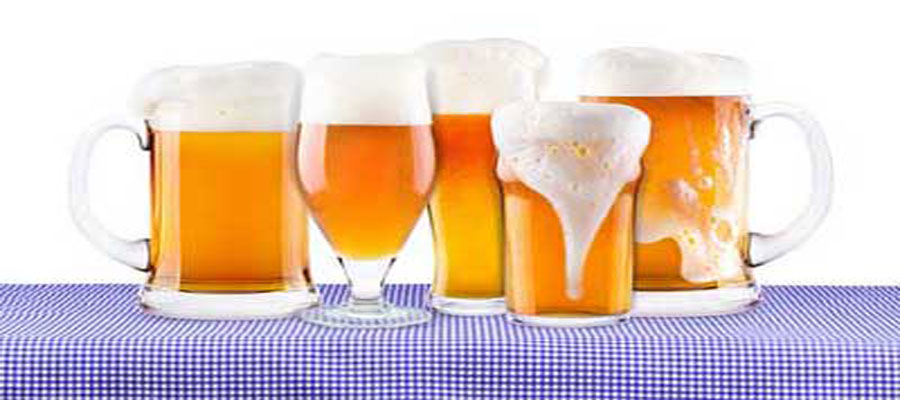 New Jersey beer festivals play host to well over
100 major breweries and micro breweries
NJ has made a mark in the beer brewing history of the United States. During the late 19th century, New Jersey was considered to be the nations hub of breweries and was home to some of the largest breweries in the United States.

With a large German immigrant population, there were many brew masters and owners who preserved the style of beer from their homelands. During the 1880s, there were no less than six breweries in Newark, NJ alone.

In 1935, the G. Krueger Brewing Company of Newark, New Jersey became the first brewer to market beer in steel cans. In that year, only about 25 percent of beer was packaged in bottles and cans -- the rest was kegged. Today, however, about 90 percent of America's beer production is consumed from bottles and cans.

Note: Sometimes conditions require cancellations or changes of dates, times and location which are not reflected in the original schedule. Before planning a trip to visit one of the listed events, it is suggested that you call the event sponsor to confirm the event schedule or for additional information on the event.

April  2023 New Jersey Beer Festivals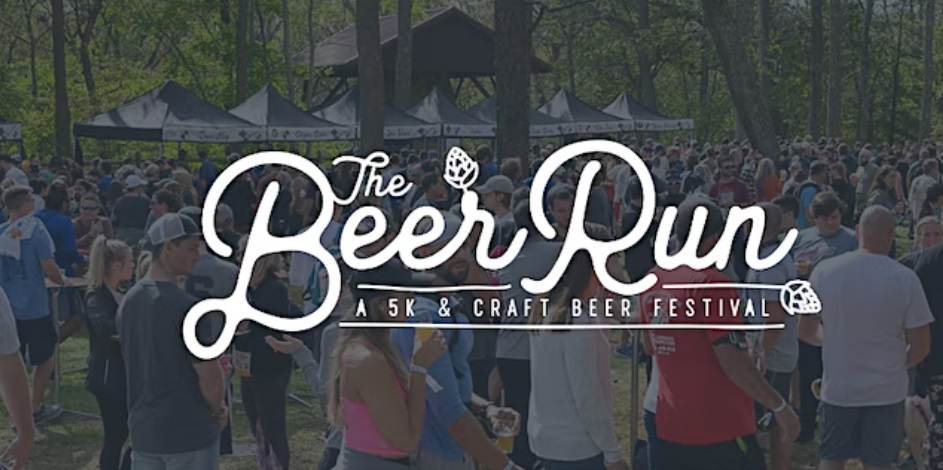 The Beer Run 5K Craft Beer Festival
Saturday, April 22, 20123: 12 - 4pm
The Historic Village at Allaire
4263 Atlantic Avenue
Wall Township, NJ
Website/Tickets
Cost: from $14.95
The 5K where your running buddies are your drinking buddies. Run (or walk) through a historic 1800's village and cross the finish line into a craft beer festival featuring some of the best beer and eats NJ has to offer. Your ticket includes race registration, 12 5oz. pours from participating breweries, a tasting glass, and festival access with live music, lawn games, food trucks, and more. Don't feel like running? Grab a Beer Fest Only ticket and cheer your crew on at the finish line instead. Designated Driver tickets also available for those who don't wish to indulge.


May 2023 New Jersey Beer Festivals
June 2023 New Jersey Beer Festivals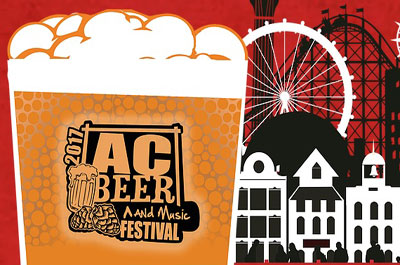 Atlantic City Beer and Music Festival
June 3, 4, 2023
Bader Field
545 Albany Ave
Atlantic City, NJ 08401
Tickets & Information
This event features a celebration of music, brews, breweries. If beer and music aren't enough, the festival will also feature world-famous cuisine from staple Atlantic County restaurants, culinary demonstrations, educational seminars, sideshow acts, and some "off the wall" activities. You're invited to enjoy hot wing eating contests, larger-than-life games, Silent Disco, hatchet throwing, keg tossing, and so much more, all in one place! In addition, non-brewery vendors will offer unique beer-related apparel and goods that are sure to please long after the session ends.
Music by The Dropkick Murphy's & 311
Two sessions:
Session 1: Saturday, 2:00 pm – 6:00 pm, & Session 2, Sunday, 12:00 pm – 4:00 pm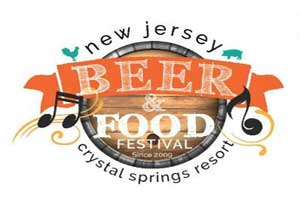 New Jersey Beer and Food Festival
Saturday June 17, 2023 3pm - 7pm
The Festival Field at Grand Cascades Lodge
Crystal Springs Resort
3 Wild Turkey Way
Hamburg, NJ
855-452-1845
Information & Tickets
This event features the ultimate weekend for beer lovers! Don't miss the king of all NJ beer events where you can sample an array of craft beer, cider and traditional brews. Savor selections from over 200 brewers and enjoy an all-you-can-eat BBQ, sausages and other delicious seasonal bites. You'll also enjoy a range of entertainment, including fun outdoor games, premier golf and high energy live music.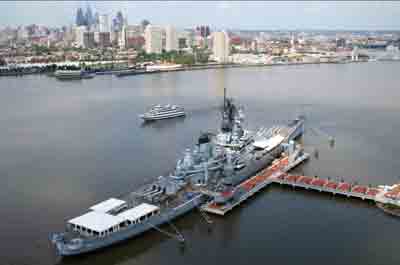 Battleship New Jersey Craft Beer Festival
Saturday, June 24, 2023; 1pm - 5pm
100 Clinton St
Camden, NJ 
Tickets
Cost: $29, $40, & $65
The state's premiere New Jersey-exclusive craft beer festival, bringing you live music, crafts and of course, over thirty local breweries on the nation's most decorated battleship!  Last years event had 35 breweries with over 100 different beers.Take a tour of the ship, then join in for an amazing time on the Delaware River!