Best NJ Beer Festivals and Events
New Jersey beer festivals play host to a well over 50 major breweries and micro breweries with many brew masters and staff available to provide information on over 250 beers and ales.

NJ has made a mark in the beer brewing history of the United States. During the late 19th century, New Jersey was considered to be the nations hub of breweries and was home to some of the largest breweries in the United States.

With a large German immigrant population, there were many brew masters and owners who preserved the style of beer from their homelands. During the 1880s, there were no less than six breweries in Newark, NJ alone.

In 1935, the G. Krueger Brewing Company of Newark, New Jersey became the first brewer to market beer in steel cans. In that year, only about 25 percent of beer was packaged in bottles and cans -- the rest was kegged. Today, however, about 90 percent of America's beer production is consumed from bottles and cans.



Note: This information is provided by event sponsors as a free service to our viewers. Sometimes conditions require cancellations or changes of dates, times and location which are not reflected in the original schedule. Before planning a trip to visit one of the listed events, it is suggested that you call the event sponsor to confirm the event schedule or for additional information on the event.



July 2018 New Jersey Beer Festivals
Crafts and Drafts at Jersey Girl Brewing
Saturday, July 14th, 2018; 2pm to 7pm
426 Sand Shore Rd,
Hackettstown, NJ
Facebook page
Cost: Free
This summer event features a celebration of the greatest state in the USA --- Crafts and Drafts style!
16 local artisans to joining in on Jersey Girl's brew-warehouse for a handmade pop-up market.
Please note: There will not be food trucks on-site for this event. Jersey Girl highly recommends a number of local restaurants for take-out or delivery. You are also welcome to bring your own food into the brewery.
Cheers in Chester Wine & Beer Festival
July 21, 2018; 3 - 7pm
Municipal Field
134 Main St
Chester, NJ
Website & Tickets
This event features over 100 craft brews & wine, live music & entertainment by Mr. Lovejoy, food, vendors, and more.
Outdoors, under a tent.
Proceeds from this event will go to support the Chester First Aid Squad.
August 2018 New Jersey Beer Festivals
September 2018 New Jersey Beer Festivals
October 2018 New Jersey Beer Festivals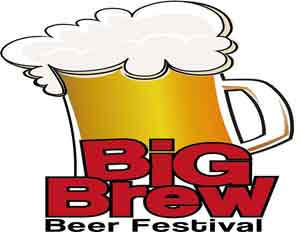 The Big Brew Beer Festival
Saturday, October 6, 2018; Session 1, 12:00 pm - 4:00pm & Session 2, 5:30pm - 9:30p
The Morristown Armory
430 Western Ave.
Morristown, NJ 07960
Website & Tickets
Cost: $15 & $60
The Big Brew Beer Festival is a perfect opportunity for beer aficionados to meet and hang out. With over 200 unique tastings it's a great place to discover new beers and speak to brewery representatives. Enjoy great food, vendors & live music. Free shuttle to and from the Morristown Train Station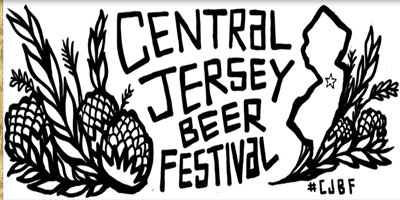 Central Jersey Beer Festival
Saturday, October 13, 2018; Beer tasting 1PM - 5PM** (Rain or Shine, Tents will be used in case of inclement weather!)
Mercer County Park Festival Grounds.
1665 Mercerville-Edinburg Rd
West Windsor, NJ
Website & Tickets
Cost: $10 General admission, $60 Beer Tasting Ticket, $80 VIP
VIP Entry & Tasting beginning at 12PM Cash bar, food trucks, and music until 6PM
This event features over 150 beers, live music, food, and 4 hours of Beer Tasting. Bring a picnic blanket or chairs and friends and spread out on the grass in the park.
---