Clydz, New Brunswick, NJ:
A Restaurant Review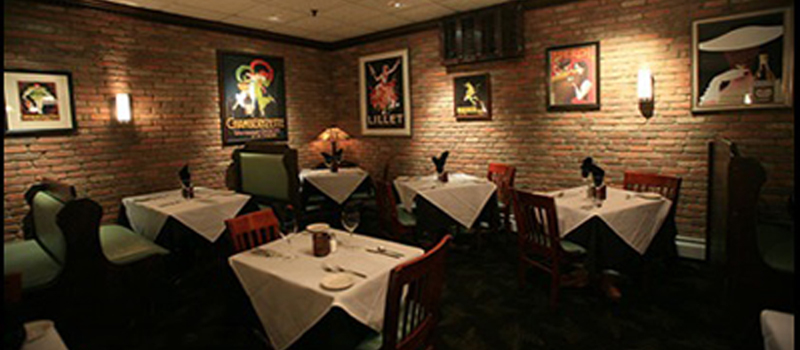 Clydz
55 Paterson Street
New Brunswick, NJ 08901
732.846.6521
Website
---
Restaurant Highlights

Fare:  American

Price:  Moderate - Expensive

Food Quality:  1 1/2 Stars

Service:  2 Stars

Decor:  3 Stars

Overall Rating: 2 1/2  Stars

Note:  Four star Rating System from 1/2 Star = poor to Four stars = Best in Class


A top NJ bar with a vibrant happy hour and large portion specialty drinks.


Offers wild game menu selections


Parking is limited, public parking nearby

Value:  Excellent

Noise Level: Moderate - loud

Dress:  Casual

Recommended For:  Diners who enjoy a trendy, vibrant bar atmosphere with exotic food.

Not Recommended For:  Diners who prefer traditional food in a casual family oriented setting.

Recommended dishes:  The Australian Filet Mignon; The Kangaroo Loin; The Chef's Line Caught Fish Selection; and The Elk & Rattlesnake Chili

Liquor: Full service bar featuring large martini's



Restaurant Review

Clydz is a popular hang out for the 21+ Rutgers crowd and professional business people who enjoy a vibrant happy hour with large drink portions, especially the martini's. After midnight on a Friday or Saturday, the crowd turns younger.

Located in the heart of New Brunswick's business district, across the street from the Middlesex County Courthouse and two blocks from the State Theatre, this is a good place for a nightcap after the show. It's also a good place to meet up with friends for drinks and dinner.

Unless you are a wild game food enthusiastic, (the food is barely above average) the reason you come here is for the bar scene ---- it is the featured event at Clydz ---- crowded, loud, with indie, folk and alternative rock music.

The trendy, vibrant bar area is enhanced by soft lighting and fish tanks with a fireplace giving off vibes of the dark prohibition era, speak easy ambience.

Access to the main dining area is through the packed bar.

The menu has many wild game selections including kangaroo, rattlesnake, and venison as well as traditional favorites such as filet mignon, duck, grilled sandwiches, burgers, pasta, seafood, chicken and vegetarian entrees.

Clydz popular Happy Hour at the bar runs from Monday through Friday, 4pm-7pm.with 1/2 price on select drinks and discounted cocktails. Appetizer specials are also served.

Not recommended for children

(update October 2016)

How Do We Review (analyze) Restaurants?
New Jersey Leisure Guide strives to provide analytic restaurant reviews.
The methodology used is research, analysis driven --- as opposed to that of a single restaurant critic or a social media platform, viewer comment posting board.