Best New Jersey Family Festivals, Events & Shows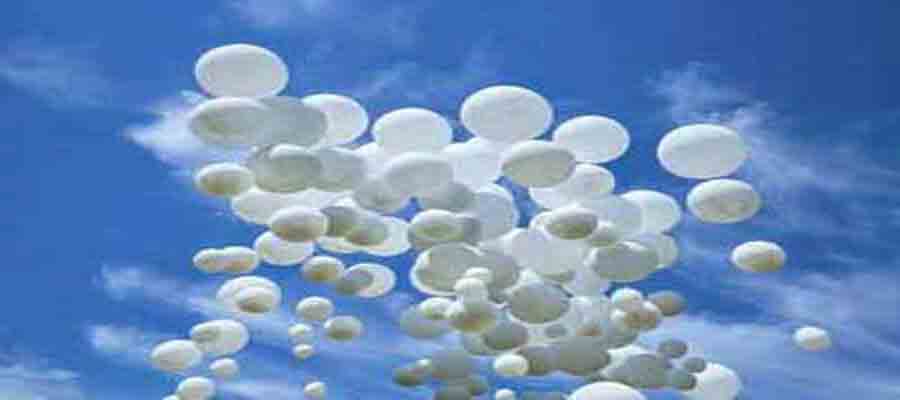 New Jersey Family Festivals, Events & Shows:
Your Guide to Family Oriented Music, Food, Entertainment and Fun Activities

They feature Family festivals and events with special themes and are known for having good music, food, entertainment, skilled artisans and performers, fun activities, crafts, and more!
---

Hot Air Balloon Mass Launches, Full Flight & Tethered Rides, Food Trucks, Entertainment, Kids Activities and more.
---
Note: Sometimes conditions require cancellations or changes of dates, times and location which are not reflected in the original schedule. Before planning a trip to visit one of the listed events, it is suggested that you call the event sponsor to confirm the event schedule or for additional information on the event.

---
Multi-Date, North Jersey Family
Festivals and Events
L.E.A.D. Fest Carnival
Thursday, May 25 thru Monday. May 29. Wednesday May 31 thru Sunday, June 4. & Wednesday, June 7 thru Sunday, June 11, 2023.
Westfield Garden State Plaza
One Garden State Plaza
Paramus, NJ
Website
609.259.2500
Admission is $5; additional price for ride tickets.
This event features good food, rides, and entertainment, hosted by Law Enforcement Against Drugs & Violence (L.E.A.D.)
Law Enforcement Against Drugs and Violence (L.E.A.D.) is a non profit (501C3) organization, supported by dedicated police officers, committed to protecting our youth and communities from the proliferation of drugs, drug related crimes, peer to peer/cyber bullying and violence.
State Fair Meadowlands
June 22 - July 9, 2023
State Fair Meadowlands
1 MetLife Stadium Dr.
East Rutherford, NJ 07073
Website

201-355-5911
Cost: $38.99
The State Fair Meadowlands is dedicated to providing the best value in family entertainment.  With over 100 rides, free shows, 50 food options, awesome fireworks displays on Monday July 3rd, & Tuesday, July 4th, and more! The Fair has something for all ages.
Totowa Summer Concert Series
Every Wednesday, beginning June 21, and continue through the summer until August 30, 2023
The Municipal Front Lawn
537 Totowa Rd
Totowa, NJ
Website
Free Admission
Bring a blanket or lawn chair to relax and fully enjoy the concerts.
In case of rain, the concerts will be rescheduled to the following day.
June 2023 Northern Jersey
Family Festivals and Events
Hot Air Balloons, Arts & Crafts Festival

Friday, June 2 thru Sunday, June 4, 2023: 2pm - 9 pm
Warren Community College
475 NJ-57
Washington, NJ
Website
This festival features a Mass Balloon Launch with Hot air balloons set up and launch around 6:15 pm each evening, in addition to arts/crafts vendors, live entertainment (Comedy, ventriloquist, magicians, musicians and more), food trucks, classic custom, hot rod, truck show.
Taste of Greece Festival
June 2, 3, 4, 2023
Cathedral of St John the Theologian
353 E Clinton Ave.
Tenafly, NJ
Website
(201) 567-5072
Experience a weekend of Greece.  Fabulous activities,  tasty foods and pastries as well as a live Greek band in the Outside Main Tenton both Friday and Saturday nights.
Hoboken Southwest Fest
Saturday, June 3, 2023: 1pm - 7pm
Jackson Street between Second Street and Third Street
Hoboken, NJ
Website
This family-friendly festival will feature carnival games, live performances, entertainment, and highlight local businesses and eateries.
3rd Annual Juneteenth Arts Festival
Saturday, June 17, 2023; 11:00 AM – 6:00 PM
1 Swanstrom Pl
East Union, NJ 07083
Registration
Free Admission
Celebrate Juneteenth at the 3rd Annual Juneteenth Arts Festival with Live Music, performances, vendors, family fun, and more!
Free Parking available.
Tri-County Fair
June 15, 16, 17, 18, 2023
Christ Church
140 Green Pond Road
Rockaway, NJ 07866
Website
Event Cost: Free admission, $5 parking
This event features carnival attractions, rides, games, family friendly music, a spectacular fireworks show on Friday evening, an old time car show complete with 50's music, monster truck rides, and the Extreme Illusions and Escapes of Josh Knotts, plus bring your superhero dad on Father's Day to take a picture with the batmobile!
Sustainably Green Music & Arts Festival
June 17, 2023; 10am - 5pm (Rain or Shine)
Downtown Washington Borough
44 E. Washington Ave
Washington, NJ
Website
Event Cost: Free
This event marks the kick off to their Farmers' Market season! It features the music of Alexis P. Suter, Alex Radus and Rick Houston with a full day of music, ecofriendly exhibitioners, artisan vendors, kids' activities, shopping, dining & more! Also includes other green initiatives such as electronics recycling, clothing drive, solar merry-go-round, paper shredding and electric vehicle display and information.

Father's Day Whippany - Special Father's Day Train Rides
Sunday, June 18, 2023
Railway Museum
1 Railroad plaza
Whippany, NJ 07981
Website
Buy your tickets online up until 1 hour before departure time.
1:00; 2:00; 3:00, & 4:00 PM and is a 45 minute, non stop, round trip..
Impress Dad this Father's Day with the unique gift and unforgettable experience of a train ride on one of Morris County's historic railroads - a day trip that will create memories for years to come ! Step back in time at the non-profit Whippany Railway Museum for a 45-minute, 10-mile round trip ride through Morris and Essex Counties. You'll travel the route of "The Whippanong Trail", where Washington's armies trod in the bitter Winter of 1779 - an area rich in our country's history. The Museum's mid-1900s excursion train features a unique collection of restored vintage cabooses from historic rail lines that once served New Jersey and the Metropolitan area.

Taco Palooza
Saturday, June 24, 2023; 11am - 7:00pm
Hilltop Field
32 Lakeside Blvd
Hopatcong,NJ
Tickets
Cost: Admission is $5 online, $7 on-site. Kids under 5 are free.
Taco Palooza celebrates the festivals love for all things taco.
The event features NJ Food Trucks, Restaurants, Chefs and Variety of Beer, Sangria & Margaritas .... Kids activities, Vendors and great LIVE Music...Peoples Choice Awards for Top Traditional Taco , Trendsetter Taco & Loco Taco. Come Hungry and Thirsty. Bring chairs, blankets & pop ups.

Hanover Township Patriotic Celebration
Friday, June 30th, 2023; 6pm - 9:30pm
Municipal Complex
Hanover, NJ
Website
This event features food trucks, fireworks, music, games, face painting and balloon art.





July 2023 Northern Jersey
Family Festivals and Events
Bridgewater/Somerset County Independence Day Family Festival
Tuesday, July 4, 2023: 6pm - 11pm (rain date fireworks July 5th)
North Branch Park
355 Milltown Rd
Bridgewater, NJ
908 722 1200 x225
Website
North Branch Park gates will open at 6:00 P.M. to allow vehicles to enter the park and families to picnic on park grounds. The fireworks display will begin at 9:30 P.M. Visitors should plan to arrive early. Milltown Road will be closed at approximately 9:00 P.M. Heavy car and foot traffic is expected.
The New York Bee Gees will perform the classic 70's Bee Gees favorites along with other disco classics from that era at 8:30 PM - 9:30 PM and 10:00 PM - 11:00 PM. Park visitors should bring lawn chairs or blankets while they enjoy time in the park before the Independence Day fireworks begin at dusk
Food trucks will be available and picnic baskets are allowed, but alcohol is prohibited.
September 2023 Northern Jersey
Family Festivals and Events
Incredible Duck Race
Septmber 16, 2023; 10:30am - 5:30 pm
VFW Post 99
300 Belgrove Drive
Kearny, NJ 07032
Website
201-772-8107
Event Cost: Free
Join the Kearny-Belleville Elks #1050 for a family fun day of live music, food trucks, vendors, beer garden and a duck race.  Admission is free and all funds raised benefit various Elk Charities. 
More New Jersey Family Festivals

---