Best New Jersey Family Festivals And Events

Music, Food, Entertainment and Fun Activities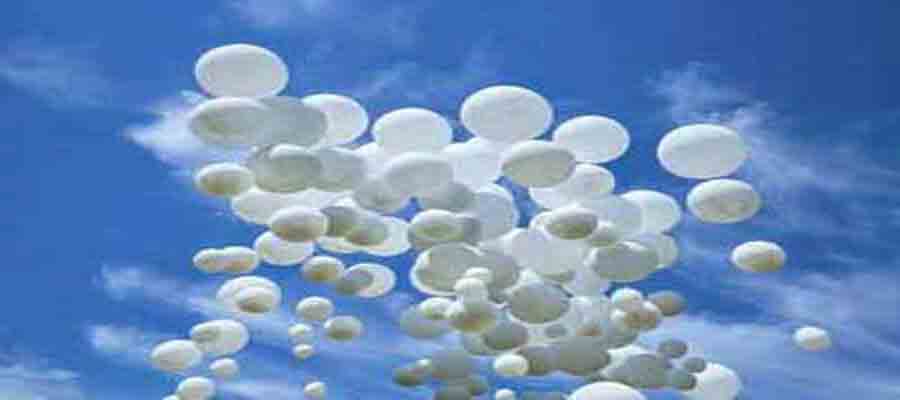 These popular festivals occur at venues in all corners of NJ and have wide appeal with families with kids.

They feature events with special themes and are known for having good music, food, entertainment, skilled artisans and performers, fun activities, crafts, and more!
Note: This information is provided by event sponsors as a free service to our viewers. Sometimes conditions require cancellations or changes of dates, times and location which are not reflected in the original schedule. Before planning a trip to visit one of the listed events, it is suggested that you call the event sponsor to confirm the event schedule or for additional information on the event.

Multi-Date Northern Jersey Family Festivals and Events
Open Cockpit Weekends
April 14-15, May 19-20 (Father's Day Weekend), June 16-17, August 18-19, October 6-7, November 10 -11, 2018 (Veteran's Day Weekend); Hours: 10 AM - 4PM
Aviation Hall of Fame and Museum of NJ
400 Fred Wehran Drive
Teterboro, NJ 07608
Contact: Shea Oakley, Phone: 201-288-6344, Email: njahof@verizon.net
Website
Price of $12 for Adults and $9 for Children and Seniors
Children of all ages (and adults too) can check out the cockpits of some of our extraordinary aircraft, including a very rare Lockheed bush plane, a "M*A*S*H" Bell-47 helicopter, the world's last remaining Martin 202 airliner, a TWA Convair 880 jetliner circa 1959, and sit in the cab of an airport fire truck.
Jersey City Famous Food Market
Every Saturday and Sunday, starting June 16th and ending on October 28th, 2018: 11:00 am to 7:30 pm
Harborside
15 2nd Street
Jersey City, NJ
Website
Free Admission
The Famous Food Market @ Harborside is a family-friendly weekend destination that will feature over 30 food vendors serving dishes from all over the world, local craft vendors, contests & games, a farm to table tent, a beautiful beer and wine garden --- and awesome views of the NYC Skylines.
September 2018 Northern New Jersey Family Festivals And Events
Scandinavian Fest

September 2, 2018; rain or shine
Vasa Park
Wolf Road
Budd Lake
Website
This event features an all-day celebration of Scandinavia at its best – where you'll discover the customs…the history…the ethnic variety of the six Nordic nations: Denmark, Estonia, Finland, Iceland, Norway and Sweden. There will be medieval combat reenactments, folk dance, artisans and food including potatiskorv (Swedish sausage), Swedish meatballs, smoked salmon, Swedish coffee bread, cardamom braids and rings, Danish sticks, Swedish pancakes with lingon, artsoppa (Swedish pea soup) and kaldolmar (Scandinavian cabbage rolls)
.

43rd Annual Rutherford Labor Day Street Fair

Monday, September 3, 2018; 10am - 5pm, Rain or Shine
Park Avenue, from Ames Avenue to Highland
Rutherford, New Jersey
201-460-3015
Website
Event is Free!
The Rutherford Labor Day Street Fair is the largest and longest running street fair in New Jersey.
In addition to the traditional street vendors, food trucks and antique fair, the event now includes rides and entertainment for kids, walk around street performers including a stilt walker, balloon artist, jugglers and an array of variety entertainers along with an assortment of amusements to keep the kids entertained and attract young families. The event's lineup of live musical acts includes Rutherford resident Lise Avery, host of the internationally syndicated WFDU show, "Anything Goes." Lise will once again open the Labor Day Street Fair, as she has for the past few years. Lise plays music from the 40s through current music on her Monday morning FM program. Jersey Sound will perform oldies and classic rock favorites and also performing will be Rutherford's own Luke and the Troublemakers.


New Jersey Taco Festival

September 8, 2018; 10am - 8pm
Sussex County Fairgrounds
37 Plains Rd
Augusta, NJ
Website
This event features with tacos, lucha fighting, beer, live music, a margarita mix-down, a Spicy Taco of Hell challenge, an awards for best chicken, beef, pork, seafood and veggie tacos, a Chihuahua beauty pageant, and a wrestling match.


5th Annual Monticello Avenue Street Festival

Saturday, September 8, 2018; 12:00pm — 6:00pm
Monticello Ave between Harrison and Jewett Ave
Jersey City, NJ 07304
Facebook
201-984-0560
This event features a celebration culture with many family friendly activities including Mainstage performances offering diverse entertainment for the whole family and a special children's area featuring games, balloon art, face painting, and a petting zoo with pony rides.
Get there early and help Break the World Record for the Longest Soul Train Line! Sign up for the Line Begins @ 12p


Bergen Street Fest

September 15 and 16, 2018
National Guard Armory
1799 Teaneck Rd.
Teaneck, NJ
Website
This event features live music, classic car show, food trucks, fried Oreos, funnel cake, beer garden, train rides, bouncy houses and vendors
Fosterfield's Fall Harvest Fest
Sunday, September 16, 2018; noon - 5pm
Fosterfields Living History Farm
73 Kahdena Road
Morris Township, NJ
Website
973-326-7645
Admission $8 per adult, $7 per senior (65+), $6 per child age 4 -16, $4 per child age 2 & 3. FREE per child under age 2. Friends members are half price with a current membership card.
This family evebnt features wagon rides, live music, food trucks, farm animals, exhibits, old fashioned games, and hands on helping churning butter and pressing apples into cider


Food Truck & Craft Beer Fest at Yogi Berra Stadium
Saturday, September 29, 2018; 12pm to 7pm
Yogi Berra Stadium
8 Yogi Berra Drive
Little Falls, NJ
Website
Contact: Kirsten Muhaw; Phone: 973-450-1070, Email:
contact@statefairgroup.com
Cost: Entry is $5 for 13 & Older; Free for Kids 12 & Younger. Parking is Free
This all-day party is fun for the whole family. Parking is FREE. The Food Truck & Craft Beer Fest will feature more than 20 food trucks with a variety of delicious fare, a beer garden with over 50 different craft beers, and great live music. Family Fun will also include a Bounce House, a Mechanical Bull and plenty of backyard games including Knockerball, Ladderball, KanJam and Cornhole.
October 2018 Northern New Jersey Family Festivals And Events
18th Annual Pumpkin Festival
Sunday, October 7, 2018; 12:00 - 5:00 PM (Rain or Shine)
Whippany Railway Museum
1 Railroad plaza
Whippany, NJ 07981
Website
Celebrate the Fall Harvest and the Season of the Witch with train rides and a Halloween crafts/vendor fair. Autumn is a Season of Family Fun, and the Pumpkin, the reassuring signal of seasonal passage, never fails to bring forth the image of cool nights, bright harvest moons, crackling fires, and the warmth of family and friends. And when pumpkins appear, they take on a playful appearance, alerting everyone that the special magic of
Halloween
, with its goblins, ghouls, and witches lies just around the corner. On-line ticket are is available for this event up to 2 hours before departure.
Dunellen HarvestFest
October 7th, 2018: 11am -4pm (RAIN OR SHINE)
Washington Park
N. Washington Ave., between Dunellen Ave. & First St.,
Dunellen, NJ 08812
732-968-3033
Website
This Family event will feature artists and crafters from around the Garden State, local nonprofits, activities for kids, foods, music, dancing, and more!
9th Annual Sussex County Harvest Honey and Garlic Festival
October 13, 2018; 10am - 4pm
Sussex County Fairgrounds
37 Plains Road
Branchville, NJ
Free event
Website
This family festival is a celebration of agritourism, ecotourism and arts & heritage tourism. The County of Sussex, the Sussex County Beekeepers Association and the Garden State Garlic Growers are joining with the Sussex County Farm and Horse Show to showcase New Jersey's great northwest. There will be a farmers market where you can buy fresh, local Sussex County and Jersey Fresh products including fruit, vegetables, flowers and wine. The Sussex County Beekeepers Association will have educational displays and materials along with an array of honey products.
Aquatic Experience
October 19, 20, 21, 2018
Meadowlands Exposition Center
355 Plaza Drive
Secaucus, New Jersey 07094
Website
Event Cost: $15.00
From saltwater to freshwater with pond and aquatic animals, we have it all! Join us for educational seminars and a robust show floor filled with hobbyists, livestock and equipment experts. Also a bevy of high powered speakers. This family event is a must see for any aquarist. It also offers a captivating learning program designed to teach children about the freshwater environment, stimulate their minds, ignite their creativity and teach the rewards of pet care.

Lord Stirling Fall Festival
Saturday, October 27, 2018; 11:30am-4:30pm
Lord Stirling Stable
256 South Maple Avenue,
Basking Ridge, NJ
908-766-2489
Website
They will be offering pony rides, halloween themed games and activities, fall themed food, and fun, event filled hayrides on our trails! Costumes are accepted and encouraged!


More New Jersey Family Festivals

---
---