The Best Arts and Crafts
Festivals and Shows in New Jersey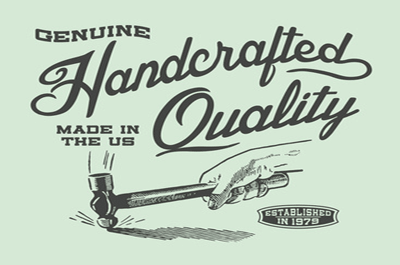 Arts and crafts shows feature the most popular shows and events, most of which are Juried artists and crafts people who come from outside the state to display their work.
Arts and crafts Shows range from major national or regional events with 50,000 plus visitors to small local fund-raisers.The arts and crafts shows feature the most popular shows and events, most of which are Juried artists and crafts people who come from outside the state to display their work.

Note: Sometimes conditions require cancellations or changes of dates, times and location which are not reflected in the original schedule. Before planning a trip to visit one of the listed events, it is suggested that you call the event sponsor to confirm the event schedule or for additional information on the event.

April 2023 Arts & Crafts Events

Spring Craft Morristown
March 31-April 2, 2023
Morristown National Guard Armory
430 Western Ave
Morristown, NJ 07960
WebSite
Phone: 845-331-7900
Emai:
[email protected]
Cost: General $10 Seniors (62 and up) $8 Under 16 FREE
This event features unique and one-of-a-kind handmade items for every age, taste and budget. This a thoughtfully curated shopping event includes 175+ modern makers! Find original fashions, accessories, jewelry, home décor, furniture, photography and fine art, as well as functional and sculptural works in ceramics, glass, metal, wood, mixed media and more! After you shop-til-you-drop enjoy yummy gourmet specialties to snack on or bring home like gourmet nut butters, bourbon barrel -aged maple syrup and much more.
Trenton Punk Rock Flea Market
April 1 & 2, 2023
Cure Insurance Arena
Trenton, NJ
Website
This event is a craft fair and cultural celebration that features more vendors than ever with over 300+ unique small businesses, vintage clothing, horror memorabilia, vinyl cassettes & CD's, comic books, artists & makers including an expanded roster of food trucks, a full live music schedule and more.
Cape May Spring Crafts & Collectibles Show
Saturday, April 22: 10AM – 4PM
Emlen Physick Estate
1048 Washington St.
Cape May, NJ
Website
Crafters exhibiting only original work will offer everything from jewelry to leather goods, from fashion and accessories to water colors, so you are sure to find all the perfect gifts you've been searching for-and of course, a little something for yourself.
Spring Indoor Vendor and Crafts Fair
April 22, 2023; 9am - 6pm
Wildwoods Convention Center
4501 Boardwalk
Wildwood, New Jersey 08260
Website
609.435.7776
Cost: Free to attend
The award winning Juggler The Amazing Larry Vee will provide entertainment for all ages from 12 p.m. - 3 p.m. Come bring your family and have some fun! Even if you have seen lots of jugglers, specialty acts of acrobats… you still haven't seen anything quite as unique as The Amazing Larry Lee! Freckles the Clown will be there for face painting and glitter tattos from 1 p.m. - 5 p.m.
Stone + Staley Art and Craft Show
Friday, April 28th - Sunday, April 30th, 2023
New Jersey Convention + Expo Center
97 Sunfield Avenue
Edison, NJ 08837
Website
This event is a showcase of hundreds of juried visual + performing artists, creative demonstrations, and artisanal food + beverages at each event.
May 2023 Arts & Crafts Events
Ocean City Spring Block Party

Saturday, May 6, 2023; 9:00 AM - 5:00 PM
From 5th Street to 14th Street on Asbury Ave.
Ocean City, NJ
Website
1-800-BeachNJ
This event features over 350 crafters, food vendors, music, and more.


Ocean Grove Spring Fling Arts & CraftShow
Saturday, May 6th, 2023; 10pm - 4pm (Rain or Shine)
Auditorium Square Park
Main Ave
Ocean Grove, NJ
Website
732-774-1391
Free admission
This event features artisans & craft makers, with live music by the The Jo Wymer Band & Chuck Lambert Blues.
44th Annual Bordentown Street Fair
Saturday May 20th, 2023; 10 am - 4 pm. Rain Date May 21st
Farnsworth Avenue and surrounding streets
Downtown
Bordentown, New Jersey
Website
609-298-7774
This event features artists, crafters, local businesses, food and music with plenty of fun for the entire family. FREE shuttle buses and FREE parking.
Memorial Day Weekend Boardwalk Craft Show
May 27, 28, 2023! Rain or shine. 9 a.m. – 5 p.m. and Sunday from 9 a.m. – 4 p.m.
On the Boardwalk
Wildwood, NJ
Website
609.522.0378
The Boardwalk Craft Show features Artisans, Handmade Craft Items, Boutique Items, Gifts & More….
22nd Annual Seaport Craft Show

Sunday, May 28, 2023: 10am - 5pm
Huddy Park
301 Shore Dr.
Highlands, NJ
Website
732-291-4713
Admission is free
Come experience a delightful collection of various handmade crafts from more than 60 crafters and artisans.
Live entertainment from 11AM - 3PM.
Shop till you drop for unique gifts, art, jewelry and personal items at this Juried Show.
June 2023 Arts & Crafts Events
24th Spring Craft Show

June 3rd & 4th, 2023; 10:00 - 5:00; Rain or Shine
Municipal Field
134 Main Street
Chester,NJ
Website
Cost: Admission is $6.00. Kids 12 and under are free.
This event features a wide variety of hand made items including traditional craft, fine art, and country crafts. Find unique gifts for everyone on your shopping list as well as beautiful handcrafted furnishings for your home.
Art at the Esplanade Mountain Lakes Art Show
Sunday, June 4, 2023: 11 AM - 5 PM
Esplanade
11 Elm Road
Mountain Lakes, New Jersey 07046
Website
513-470-2754
[email protected]
Cost: Free
Come discover fine artists and artisans in the lovely town of Mountain Lakes, NJ at the juried arts & craft show. Shop directly from emerging and established artists at this open-air event for original paintings, pottery pieces, jewelry, sculpture and more.
Fox Park - Live Art Festival
June 24, 2023; 10am - 6pm
Fox Park
Ocean Ave
Wildwood, NJ
Website
609-435-7776
[email protected]
Event Cost: Free
This event features an enjoyable family day out with a diverse collection of emerging artists exhibiting and selling their handcrafted works of art, from inspired paintings, decorative ceramics, novel jewelry, and more. There will be crafting demonstrations, hands-on family art activities, performing arts, stand-up comedy, and a beer station. There will also be a variety of gourmet food vendors and specialty food trucks as well. This festival offers something exciting for everyone!
November 2023 Arts & Crafts Events
42nd Annual Granny's Craft Show
November 18, 2023; 9am - 4pm
Thompson Middle School
1001 Middletown-Lincroft Rd
Middletown, NJ 07748
Website
The Saturday before Thanksgiving... It's a Tradition! Children under 3 are free No Strollers allowed. ​ It's amazing event that has become a holiday tradition in Monmouth County since 1980! Considered one of the largest craft shows on the East Coast, Granny's Attic features more than 250 juried vendors/crafters of unique, handcrafted items to satisfy all your holiday shopping needs! Artwork, stained glass, holiday ornaments, accessories, candles, ceramics, children's items, jewelry, tasty chocolates, homemade fudge, spices and many more unique, handcrafted items. This event also includes Super 50/50 and $1000 Visa Gift Card Raffle. ​ 100% of all proceeds go to Thompson Middle School.