The Best Arts and Crafts
Festivals and Shows in New Jersey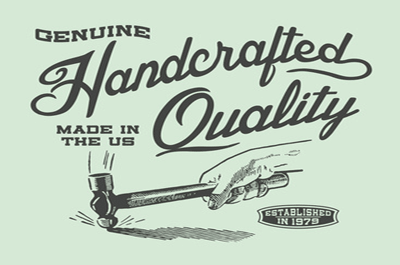 Arts and crafts shows feature the most popular shows and events, most of which are Juried artists and crafts people who come from outside the state to display their work.
Arts and crafts Shows range from major national or regional events with 50,000 plus visitors to small local fund-raisers.The arts and crafts shows feature the most popular shows and events, most of which are Juried artists and crafts people who come from outside the state to display their work.

Note: Sometimes conditions require cancellations or changes of dates, times and location which are not reflected in the original schedule. Before planning a trip to visit one of the listed events, it is suggested that you call the event sponsor to confirm the event schedule or for additional information on the event.

September 2023 Arts & Crafts Events
Labor Day Weekend Boardwalk Craft Show
Saturday, Sunday, September 2 & 3, 2023: rain or shine
Boardwalk at Rio Grande Avenue
Wildwood, NJ
Website
609.522.0198
Free admission
This event features Artisans, handmade craft items, boutique items, gifts & more.
Viking Village Art & Craft Show
September 3, 2023; 10:00 am - 4:30 pm (rain or shine)
Historic Viking Village
19th & Bayview Avenue
Barnegat Light, NJ
Website
Free admission
This event features over 70 vendors with Fine Arts, Photography, Ceramics, Wood Crafts, Clothing, Handmade Jewelry and Accessories.
49th Annual Fall Craft Show

September 9th, 10th, 2023; 10:00 - 5:00 - Rain or Shine
Municipal Field
134 Main Street
Chester,NJ
Website
Cost: $6.00
This event features a wide variety of hand made items including traditional craft, fine art, and country crafts. Find unique gifts for everyone on your shopping list as well as beautiful handcrafted furnishings for your home.
Arts in the Park
September 9, 2023:11:30AM - 4:30PM
Raritan Ave
Highland Park, NJ 08904
Website
Event Cost: Free
This event features a festival with a juried art show, arts & crafts sale, live music and other entertainment, food from local restaurants, children's activities, promotional booths, and much more. The juried art show offers cash awards.

Annual Peters Valley Fall Craft Fair
September 23rd & 24th, 2023, 10am - 5pm
Sussex County Fairgrounds
37 Plains Road
Augusta, NJ
Website/Tickets
Admission: $10 one day pass, Children under 12: Free
This event showcases beautiful American Craft made by 100+ exhibiting artists from across the country. Come & discover the pleasure of living with handmade objects and the beauty they bring to your life. Browse five buildings of amazing artwork, meet the makers, watch an array of artist demonstrations and find the perfect gift for yourself or someone special. This a juried show of exhibitors, who are each selected for excellence and originality in twelve different media. There are always ongoing artist demonstrations, live music, great food and kid's art activities.

Glen Rock Street Fair & Craft Show
Sunday,September 24, 2023; 11am - 4pm
Downtown
Glen Rock, NJ
Facebook
Free Admission
This event features Artists, Crafters, Vendors, Food, Rides, Live Music & more.





October 2023 Arts & Crafts Events
Annual Cranberry Fest
October 7th & 8th, 2023: 11AM-5PM.
Downtown Bordentown, Farnsworth Ave.
Bordentown, NJ
609-414-0828
Website
Free to attend
The area's largest juried arts and crafts shows with over 100 crafters, artists and vendors, and 40,000 visitors annually.This family event features live music. a beer garden. "Family Friendly" Kids Zone, and more! There's plenty of free parking with shuttle buses running, free of charge, from 6 locations. Handicapped parking available at the base of Crosswicks St. and Farnsworth Ave. Enter via Crosswicks St.
Festival of Fine Craft

October 7th, & 8th, 2023; 10am - 5pmRain or Shine
WheatonArts
1000 Village Drive
Millville, NJ
Website
Cost: $12.00 Adults $11.00 Senior Adults (62+) $7.00 Students Children 5 & under are free.
This even features two-days with a diverse collection of 150 artists exhibiting and selling their handcrafted works of art. Experience unique crafting demonstrations, relax in the Beer & Wine Garden*, and create with hands-on family art activities. Listen to live music in the food court with a selection of gourmet food vendors and specialty food trucks.
Merchantville Monster Crafts & Fine Art Festival
Saturday, Sunday, October 7th 8th, 2023; 10am - 5pm
Centre and Chestnut Streets
Merchantille, NJ
Website
This event features juried craft and fine artists offering wearable art, display and functional pottery, blown and stained glass, fine and fashion jewelry, garden and home decor, soaps, scents, pet gifts plus...captivating Fine Art in watercolor, pastel, oil, collage, and decorative fine photography. The "Antique/Vintage on North Centre"- a destination sure to excite shoppers who appreciate carefully selected quality antiques and vintage goods.
Ambiance will be provided by live, gentle music, family art activities and delicious and varied al fresco dining. Support of a charitable cause sets the Festival apart.
West Milford Autumn Lights Festival
Saturday, October 7th, 2023; 10am - 5pm
Union Valley Rd
West Milford NJ
Website
[email protected]
The Autumn Lights Festival is a celebration to West Milford for getting its first traffic light! In the beginning it was just the town gathering on the lawn of Town Hall.
This event features a street fair with over 300 vendors, live music, child activities, games and rides. With about 30,000 'ALFers' that visit throughout the day.
Allentown Fall Festival

Saturday & Sunday, October 14th & 15th, 2023: 10 A.M. to 5 P.M.
Main St
Allentown, NJ
Website
Cost: Free to attend
This event features live music, a craft beer garden, food trucks, classic cars, civil war encampment, craft vendors, and a host of activities for kids. Showcasing 100% handmade local crafters and artisans, join us in the fun and get a jump on holiday shopping while buying local at the same time.
The Craft Show @ Oktoberfest
Saturday, October 14th, 2023, 10am - 5pm
Demarest Nature Center
Duck Pond
38 Park St
Demarest, NJ
Website
This event features a high quality craft show with up to 75 crafts persons bringing their handmade crafts in many medias. It's a great place for holiday shopping, for gifts, or for items for your own use and enjoyment. There will be German music, German food, water and soft drinks; Korean delicacies; inflatable games. While at the fair visit the Demarest Nature Center and environmental information tables. All proceeds go to benefit The Demarest Nature Center.
Ocean Grove Fall Harvest Arts & Crafts Show
Saturday, October 14th, 2023; 10am - 4pm (Rain or Shine)
Auditorium Square Park
Main Ave to Pilgrim Parkway
Ocean Grove, NJ
Website
732-774-1391
Free admission
This event features artisans & craft makers, with live music.
November 2023 Arts & Crafts Events
21st Annual KEF Holiday Craft Show
Saturday, November 4th, 2023; 9am - 3pm
Kingsway Regional High School
201 Kings Highway
Woolwich Twp, NJ
Website
Event Cost: Free Admission
This show features over 170 vendors showcasing their hand-made wares. Additionally, food, entertainment and pictures with Santa Skorch will be onsite.
The KEF is a 501(c)(3) charitable organization founded in 2010 to raise funds to support programs student scholarships, equipment needs, and activities at Kingsway Regional High School and Middle School.
Holiday Gifts, Crafts and Collectibles Faire
Sunday, November 5, 2023: from 10:00 AM to 3:00 PM
Toms River High School South Cafetorium
Hooper Avenue
Toms River, NJ
Website
609-339-9134
Cost: Free admission
This event features over 50 vendor tables, with historical and cultural displays, a model train exhibit, a snack bar, baked goods for sale, $1.00 used book sale, a 50-50, and more! This event, sponsored in part by the Ocean County Cultural & Heritage Commission, will feature an Ocean County History and Cultural Pavilion.
42nd Annual Granny's Craft Show
November 18, 2023; 9am - 4pm
Thompson Middle School
1001 Middletown-Lincroft Rd
Middletown, NJ 07748
Website
The Saturday before Thanksgiving... It's a Tradition! Children under 3 are free No Strollers allowed. ق│ï It's amazing event that has become a holiday tradition in Monmouth County since 1980! Considered one of the largest craft shows on the East Coast, Granny's Attic features more than 250 juried vendors/crafters of unique, handcrafted items to satisfy all your holiday shopping needs! Artwork, stained glass, holiday ornaments, accessories, candles, ceramics, children's items, jewelry, tasty chocolates, homemade fudge, spices and many more unique, handcrafted items. This event also includes Super 50/50 and $1000 Visa Gift Card Raffle. ق│ï 100% of all proceeds go to Thompson Middle School.
December 2023 Arts & Crafts Event
Annual Collingsweird Holiday Bizarre
Sunday, December 10, 2023
Collingswood Grand Ballroom
315 White Horse Pike
Collingswood, NJ
Website
Free Admission
This years event will feature over 40 local artists and crafters, live music and special adult beverages! The first 100 guests will receive a free Collingsweird Holiday Bizarre tote bag – packed with cool stuff from their vendors.
Parents – just a heads up – some of the art may depict nudity or bad words. It's your call…. They're cool with it if you're cool with it.