The Best Arts and Crafts
Festivals and Shows in New Jersey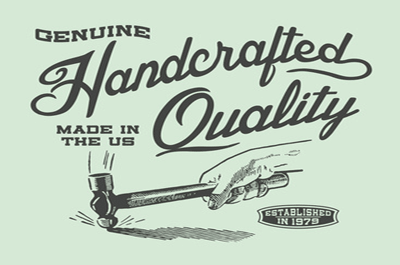 Arts and crafts shows feature the most popular shows and events, most of which are Juried artists and crafts people who come from outside the state to display their work.
Arts and crafts Shows range from major national or regional events with 50,000 plus visitors to small local fund-raisers.The arts and crafts shows feature the most popular shows and events, most of which are Juried artists and crafts people who come from outside the state to display their work.

Note: Sometimes conditions require cancellations or changes of dates, times and location which are not reflected in the original schedule. Before planning a trip to visit one of the listed events, it is suggested that you call the event sponsor to confirm the event schedule or for additional information on the event.

November 2023 Arts & Crafts Events
42nd Annual Granny's Craft Show
November 18, 2023; 9am - 4pm
Thompson Middle School
1001 Middletown-Lincroft Rd
Middletown, NJ 07748
Website
The Saturday before Thanksgiving... It's a Tradition! Children under 3 are free No Strollers allowed. ق│ï It's amazing event that has become a holiday tradition in Monmouth County since 1980! Considered one of the largest craft shows on the East Coast, Granny's Attic features more than 250 juried vendors/crafters of unique, handcrafted items to satisfy all your holiday shopping needs! Artwork, stained glass, holiday ornaments, accessories, candles, ceramics, children's items, jewelry, tasty chocolates, homemade fudge, spices and many more unique, handcrafted items. This event also includes Super 50/50 and $1000 Visa Gift Card Raffle.
100% of all proceeds go to Thompson Middle School.
Swedish Christmas fair
November 18, 2023; 10am - 4pm
Commonwealth Club
26 Northview Ave
Upper Montclair, NJ
973-746-2984
Website
This event features hand crafted Christmas decorations, home baked goods, a traditional food market, activiites for children, a Lucia pageant at 1 PM, and much more.
The traditional Swedish food market offers a variety of cheeses, and other Swedish delicacies, as well as home baked goods, and Glögg, a typical Swedish spiced holiday drink.
The highlight of the event, is the beautiful Lucia pageant and her choir singing and lightening up the holiday season, a beautiful and truly unique Swedish tradition!
December 2023 Arts & Crafts Event
Holiday Craft Show Morristown
December 1, 2, 3, 2023: Friday 4 - 8 pm; Saturday 10 am - 6 pm; Sunday 101 am - 5 pm.
Morristown National Guard Armory
430 Western Ave.
Morristown, NJ 07960
845-331-7900
Website
Admission: Cash or check only. General $1, Seniors (62 and up) $9, Under 16 FREE
This weekend event features creative holiday items from 175 modern American makers from across the country. Savvy shoppers have the chance to wow their loved ones with one-of-a-kind holiday gifts they will never forget. In addition to 165 craft artists from across the country are various demonstrations and a gourmet specialty food boutique.
Noyes Holiday Market & Gingerbread Village
Saturday & Sunday, December 2nd, 3rd, 2023: from 12-5 pm
Noyes Arts Garage of Stockton University
2200 Fairmount Avenue
Atlantic City, NJ
Website
609-626-3805
Cost: Free
This family friendly event features a premium selection of vendors display and sell handmade items at the Noyes Arts Garage of Stockton University. Santa will be flying in for photos! From noon to 2:00 p.m., families and children are welcome to have a FREE portrait taken with Santa by a professional photographer. Craft kits and make-and-take activities will be available.

Jackson Liberty Lion Band Annual Vendor and Craft Fair
Sunday, December 3, 2023: 10am - 3pm
Jackson Liberty High School
125 North Hope Chapel Road
Jackson Township, NJ
Website
This event features event a wide variety of vendors and crafters offering unique products and handmade items in addition to live music, and tasty snacks.It's a great opportunity to connect with the community and support the Jackson Liberty Lion Band.

Annual Collingsweird Holiday Bizarre
Sunday, December 10, 2023
Collingswood Grand Ballroom
315 White Horse Pike
Collingswood, NJ
Website
Free Admission
This years event will feature over 40 local artists and crafters, live music and special adult beverages! The first 100 guests will receive a free Collingsweird Holiday Bizarre tote bag – packed with cool stuff from their vendors.
Parents – just a heads up – some of the art may depict nudity or bad words. It's your call…. They're cool with it if you're cool with it.
Wayne Valley Holiday Craft Show
December 10, 2023; 10am - 5pm
Wayne Valley High School
551 Valley Road
Wayne, NJ
Website
Admission: $3
This event has over 100 vendors displaying handmade arts and crafts.