Greek Festivals and Events in New Jersey
Discover the popular 2018 Greek festivals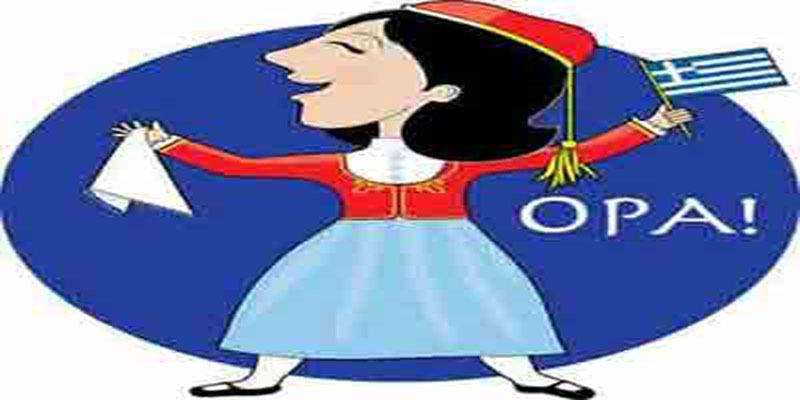 Greek festivals in New Jersey are usually organized by either a Greek Orthodox church with a large following or a Greek community service organization with an interest in promoting their culture and providing knowledge and stories for future generations to benefit from.

They typically run for three to four days around a summer weekend and in addition to promoting the Greek culture, they raise money to support many worthwhile charitable causes.
Note: This information is provided by event sponsors as a free service to our viewers. Sometimes conditions require cancellations or changes of dates, times and location which are not reflected in the original schedule. Before planning a trip to visit one of the listed events, it is suggested that you call the event sponsor to confirm the event schedule or for additional information on the event.

September 2018 Greek Festivals and Events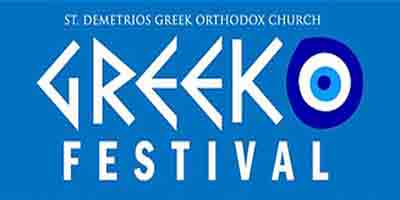 St. Demetrios Greek Orthodox Church's Annual Greek Festival
September 6, 7, 8, 9, 2018
721 Rahway Avenue
Union, NJ
Website
Event Contact: Sofia Paragioudakis, Phone: 908-964-7957, Email:
GrStDemetriosUnion@hotmail.com
Event Cost: General Admission $1
Come rain or shine under the tents!
This festival features Moussaka, pastitsio, leg of lamb, dolmades, spanakopites, tiropites, and more food along with folk dancing and live music! There will be a full lineup of homemade Greek food & homemade desserts, full bar, vendors, rides and games.
Parking is free.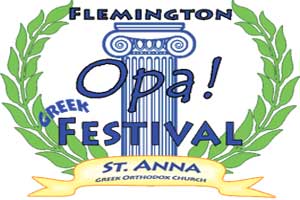 Annual Flemington Opa! Festival
September 7, 8, 9, 2018
St. Anna Greek Orthodox Church
85 Vorhees Corner Road
Flemington, NJ  
info@opafestival.com
Website
Enjoy Greek food, shopping, fun, and entertainment. Guests can dine indoors or outside under the tent, enjoying classic oven baked items and popular grill selections such as souvlaki and gyros. Greek pastries, coffee, wine and beer also available. All can enjoy carnival games, shopping, and folk dancing entertainment. Among the many charities supported, this year the parish is also fundraising to support the building of the St. Nicholas National Shrine at Ground Zero. Parking is free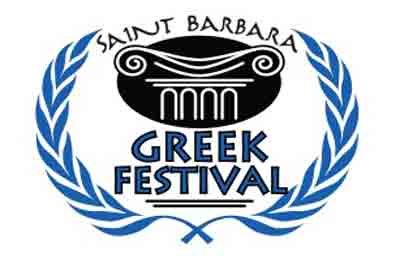 St. Barbara Greek Orthodox Church Fall Greek Festival
September 28th, 29th & 30th, 2018; Friday & Saturday - Noon to Midnight & Sunday - Noon to 6:00pm
2200 Church Road
Toms River
Website
Features homemade Greek Food & pastries including Loukoumades, Souvlakia, Gyros and more! Watch our GOYANS and youth groups perform traditional and award winning Greek dances and enjoy live music, rides and games. If you're looking for a fun filled weekend, Saint Barbara's Greek Festival is the place! Large indoor Dining room, Outdoor 60' x 90' Entertainment tent, Outdoor Greek Food Court with Beer Truck and full bar, Rides and Games, Indoor 12,000 sq.ft. Vendor area with Bistro tables to enjoy your fresh Greek Pastry and Coffee. Something for everyone! Overflow parking available at Ocean County College - lot #2 with convenient shuttle bus service.
---