The Best NJ Wine Festivals And Events
2018 Wine Samplings, Music, Food, and Vineyard Tours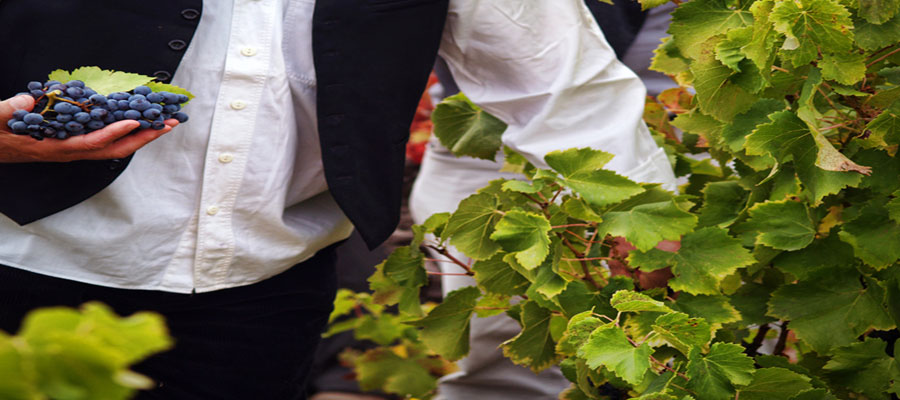 New Jersey is well known for its tomatoes, white corn, peaches, and cranberries, but there is more

With more than 50 wineries, New Jersey wines are fast becoming internationally recognized as a premium wines.

The Garden State wine industry has received countless awards locally, nationally and internationally, and is now a significant part of the New Jersey agricultural sector.

Ideal grape varietals for New Jersey wineries are largely dictated by the weather and terrain that characterizes NJ wine country.

New Jersey has three federally designated American Viticultural Areas.

Outer Coastal Plain in the southern half of the state, includes all of Cumberland, Cape May, Atlantic, and Ocean counties and portions of Salem, Gloucester, Camden, Burlington, and Monmouth counties. Characterized with sandy soil, extensive sunshine, relatively mild winters, and a relatively long growing season. Most of the NJ wineries are located in this area and produce some of the best red wines in NJ.
 Central Delaware Valley, straddles the Delaware River with Its southern boundary near Titusville, just north of Trenton, and its northern border is near Musconetcong Mountain. With a slightly colder climate than the Outer Coastal Plain, they produce more white wines than it's southern neighbor.
 Warren Hills area in Warren County. Being further north and in a higher elevation, it has a colder climate and shorter growing season. White wines do better here than the two other areas

While there are more than 40 varieties of wine growing in New Jersey, the top ten NJ wines produced are:
Chardonnay, Pinot Noir, Cabernet Sauvignon, Chambourcin, Cabernet Franc, Riesling, Pinot Gris, Merlot, Syrah, and Concord.
Note: This information is provided by event sponsors as a free service to our viewers. Sometimes conditions require cancellations or changes of dates, times and location which are not reflected in the original schedule. Before planning a trip to visit one of the listed events, it is suggested that you call the event sponsor to confirm the event schedule or for additional information on the event.

Multi- Date Wine Events
The Wine Train
Trips run May 5th to October 28th, 2018
Trips leave 11am with additional trips added at 12:30 and 2pm In September & October upon demand
Villa Milagro Vineyards
33 CR-627
Phillipsburg, NJ
Tickets
Cost: $35.00
Romance the rails as you travel along the banks of the beautiful Delaware River pulled by historic steam Engine #142 enroute to a vineyard and winery tour and tasting at Villa Milagro Vineyards. Wine tasting with hot hors d'oeuvres. A memorable day out on the train. Train runs until end of October
Sunday Music Series at Terhune Orchards
Sundays July 1, 8, 15, 22, 29, August 5, 12, 19, 26, 2018; 1 to 4pm (Rain or shine)
Terhune Orchards
330 Cold Soil Road
Princeton, NJ
Website & Schedule
Cost: No Cover Charge
This weekly Sunday event features samplings of Terhune wine, light fare, relaxing music, and friend-filled afternoons Grab a glass of award-winning wines, sit back, relax and enjoy live music from local artists each week. Styles range from jazz and blues to folk and rock. Wine and light fare including cheese platters and chips and homemade salsa are available. It's the perfect way to round off your weekend!. Families are welcome
Red Bank Food & Wine Walk

Sunday, July 15 from 2 to 5 p.m; Sunday, August 19 from 2 to 5 p.m.; Sunday, September 16 from 2 to 5 p.m.; & Sunday, October 21 from 2 to 5 p.m. (Rain or Shine)
Dowtown Redbank
Red Bank, NJ
On-line Tickets
Cost: $35/person and entitles you to a wristband, which you will pick up on the day of the event
The event features three hours of top tastings at some of Red Bank's upscale restaurants and casual eateries. The Walk is a self-guided tour. You are free to choose your own route & visit as many of the participating businesses as you like!
Enjoy the walkable downtown district an explore picturesque Red Bank on the third Sunday of the month while enjoying food and/or beverage samples from participating restaurants, bars & eateries. Participating restaurants will serve sample-sized portions of food and beverages. There will be 10 or so liquor-licensed businesses participating that are allowed to serve an alcoholic beverage of their choice. Beverages will range from beer, to wine, to sangria to a mixed cocktail.
Note: Day of event tickets may also be available at the door while supplies last, until 2:30 p.m. Door tickets may be purchased at:
Trap Door - 60 White Street & West Elm - 1 Bridge Avenue. ---- If the event sells out ahead of time, door tickets will not be available.
August 2018 Wine Festivals, Wine Tasting Events, and Vineyard Tours
Wine & Comedy Night

August 4, 2018; 7:30 pm - 10:00 pm
Old York Cellars
80 Old York Road
Ringoes, NJ 08551
Cost: $25
Website & Tickets
Hosted by Award Winning Comedian, Helene Angley, Wine & Comedy brings a top-notch lineup with headliner Maureen Langan. The show features a mix of fresh talent and established comedians. You may recognize many who have appeared in TV shows, late night entertainment, and their own stand-up specials. Experience for yourself why wine and comedy is the perfect combination that leaves guests rolling out of their seats and coming back for more. Reserve now to ensure your spot as shows often sell out early.
Italian Festival & Wine Tasting
Saturday, August 4, 2018; 7:30am to 5:30pm
Monmouth Park Racetrack
175 Oceanport Ave,
Oceanport, NJ
Website
Cost: General parking $5, Grandstand admission $5, Children 12 and under are free
Bring your family and friends to savor delicious Italian food, listen to live music from Metropolitan Festival Band, visit Italian crafters, and enjoy a day of racing! Stop by one of our bocce courts and have a family-friendly game. For only $10 enjoy 5 two-ounce samples of Italian wines and receive a commemorative wine glass.
Laurita Winery's Irish Festival
August 4th & 5th, 2018
85 Archertown Road
New Egypt, NJ
Website/Tickets
Cost: $6, anyone under 20 is free
Whether you are Irish or just look good in green, come celebrate Irish Fest Weekend at Laurita! Bring your family and friends for an exciting weekend of fantastic fun, toe-tapping Irish music, Irish artisan displays and wonderful memories that will last a lifetime!
Attendees are welcomed to bring lawn chairs, blankets & pop up tents!
Demarest Farms Wine Festival
August 11th & 12th, 2018
Demarest Farms
Wierimus Lane
Hillsdale, NJ
Website
Cost: $10 per person (21 and over), $5 per person (under 21), admission only.
This event features many of the top, award-winning wineries in the region, who grow distinctive varietals and hybrid grape varieties, age them carefully at precise temperatures, and allow them to mature slowly in their own cellars. Come and meet the winemakers. Great food, wine, and entertainment! Admission includes wine tasting glass, sampling of wines from all wineries, and access to all band performances.
The Le Pique Nique Wine & Music Festival

Saturday August 25th, 2018
Oskar Schindler Performing Arts Center (OSPAC)
4 Boland Dr.
West Orange NJ
Website - Tickets
This event features outstanding food, live entertainment, and of course, a wide selection of international Sparkling, Red & White Wines. live appearances will include some Jazz & R&B performers, along with local DJ's and other surprise guest performances. ​
All guests, dressed in Blue and/or White, will be invited onto the pristine OSPAC grounds. Plan to arrive early. From 2:00pm till 9:00pm (sunscreen optional) OSPAC will be transformed into a sea of Blue & White, with the West Orange skyline offering the perfect backdrop for this much-anticipated affair. ​
Come with your favorite picnic blanket and be prepared to enjoy an enjoyable evening of live music, delicious wines, friends, and great cuisine
Proceeds from this event will support chairy organizations including the American Autism Association, a non-profit organization dedicated to helping families & individuals affected by autism, while increasing awareness of the varied difficulties individuals with Autism Spectrum Disorder face daily.
Riverwinds Wine Festival
August 25th & 26th, 2018; 12pm to 5pm
Riverwinds Community Center, Great Lawn
West Deptford, NJ
Website - Tickets
Cost: $15 in advance, $20 at the gate. Under 21 are Free
Admission includes souvenir wine glass and sampling of over 250 New Jersey wines. Event features the wares of local artisans and crafters, food from several eateries will be available for purchase, and live music.
September 2018 Wine Festivals, Wine Tasting Events, and Vineyard Tours
Rollin' Rods Car Show

Sunday, September 2, 2018: 12:00 pm - 5:00 pm
Bellview Winery
150 Atlantic Street
Landisville, NJ
Website
856-697-7172
This event features cars that are tuned, tested, and polished to a shine in hopes of going home with a first place trophy. Along with the car show there will be live music, a Chinese auction with over 200 beautifully wrapped prizes, and wine tasting in their tasting tent. Bottle and growler sales will be inside the tasting room with cold bottles of white or sweet wines available. Pop up tents are permitted in designated areas. Children and leashed pets are welcome, and outside food is permitted.


Wine on the Beach Festival

Saturday & Sunday, September 5, 6, 2018
South Beach ( Enter at Blaine Ave)
Seaside Heights, NJ
Website
This upscale event hosts a dozen wineries and numerous food venues. The British Invasion Years Concert on the beach stage at 2:30pm Featuring British Hits 1964-1967 and the U.S. Response 1964-1969. Guests will also be able to attend wine and food related seminars and presentations.


5th Annual Uncorked & Uncapped: Wine, Beer, and Food Fest
September 27, 2018; 6:30 PM - 9:30 PM
The Wilshire Grand Hotel
350 Pleasant Valley Way
West Orange, NJ 07052
Web Site & Tickets
Contact: Nicole McVeigh, Phone: 973-535-1181, Email:
seintern@arcessex.org
Event Cost: $100
This fundraiser features a wide selection of fine wines, craft beers, spirit tastings, restaurant samplings, an awards program, and a silent auction.
All proceeds will benefit The Arc's programs and services that support individuals with Down syndrome, Autism, and other intellectual and developmental disabilities (I/DD) and their families. The Arc of Essex County is the largest service provider to individuals living with intellectual and developmental disabilities and their families in Essex County, New Jersey.
11th Annual Grand Harvest Wine & Music Festival
Sunday, September 30, 2018; Noon - 5pm (rain or shine)
Rutherford Hall
1686 Route 517
Allamuchy, NJ 07820
Website & Tickets
Admission is $25 per person (age 21 and over) and entitles guests to a beautifully etched wine glass and tastings all day.
Free shuttle bus service from the Panther Valley Mall.
This event features great wines music and food, and an extended list of craft and merchandise vendors. Participating wineries include Brook Hollow Winery, Villa Milagro Winery and Vineyard, Cava Winery, and Four Sisters Winery --- all of which will be offereing free tastings and bottles of wine for purchase to attendees. Tour the histric Mansion and grounds, enjoy the scenic views, and feel free to sit by the lake as you enjoy the sounds of enjoy the sounds of Steve Kirchuk, The BanjoDoodles, Pentley Holmes, Grace Jensen, and Electric Gumbo. Excellent food offered by Michele's Bistro, Celestine Catering, and Enzo's Pizza. Feel free to bring lawn chairs and blankets; however, no pets or outside alcohol permitted. No coolers.
New Jersey Wineries

---