The Best NJ Wine Festivals And Events
2018 Wine Samplings, Music, Food, and Vineyard Tours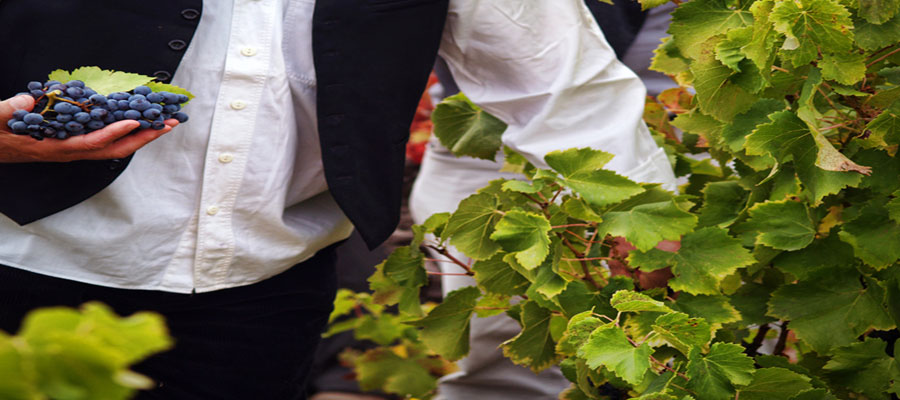 New Jersey is well known for its tomatoes, white corn, peaches, and cranberries, but there is more

With more than 50 wineries, New Jersey wines are fast becoming internationally recognized as a premium wines.

The Garden State wine industry has received countless awards locally, nationally and internationally, and is now a significant part of the New Jersey agricultural sector.

Ideal grape varietals for New Jersey wineries are largely dictated by the weather and terrain that characterizes NJ wine country.

New Jersey has three federally designated American Viticultural Areas.

Outer Coastal Plain in the southern half of the state, includes all of Cumberland, Cape May, Atlantic, and Ocean counties and portions of Salem, Gloucester, Camden, Burlington, and Monmouth counties. Characterized with sandy soil, extensive sunshine, relatively mild winters, and a relatively long growing season. Most of the NJ wineries are located in this area and produce some of the best red wines in NJ.
 Central Delaware Valley, straddles the Delaware River with Its southern boundary near Titusville, just north of Trenton, and its northern border is near Musconetcong Mountain. With a slightly colder climate than the Outer Coastal Plain, they produce more white wines than it's southern neighbor.
 Warren Hills area in Warren County. Being further north and in a higher elevation, it has a colder climate and shorter growing season. White wines do better here than the two other areas

While there are more than 40 varieties of wine growing in New Jersey, the top ten NJ wines produced are:
Chardonnay, Pinot Noir, Cabernet Sauvignon, Chambourcin, Cabernet Franc, Riesling, Pinot Gris, Merlot, Syrah, and Concord.
Note: This information is provided by event sponsors as a free service to our viewers. Sometimes conditions require cancellations or changes of dates, times and location which are not reflected in the original schedule. Before planning a trip to visit one of the listed events, it is suggested that you call the event sponsor to confirm the event schedule or for additional information on the event.

January 2018 Wine Festivals, Wine Tasting Events, and Vineyard Tours
Winter Wine Weekend
January 20th, 21st, 2018
Bellview Winery
160 Atlantic St.
Landisville, NJ
856-697-7172
Website
They will be hosting their annual Winter Wine Weekend with new wine releases, special platters just for the weekend, an acoustic guitarist playing tunes in our tasting room and a toasty bonfire to get rid of that winter chill! Beat cabin fever and join us for wine and fun with friends.
Admission to our Winter Wine Weekend is free. Wine tasting is optional at $5 for 8 tastes and a souvenir glass to bring home.
Laurita Winter Fest!
January 27, 28, 2018
Laurita Winery
85 Archertown Rd
New Egypt, NJ
Website
Cost: $8, $5 kids in advance
Admission includes: Free Parking, Free Scenic Shuttle Service to and from the parking area to the Vineyard Festival Grounds, Free Souvenir Laurita Wine Glass, Free Sledding – Weather dependent! (No need to bring a sled as they provide them), Free Mini-snowmobiles – Weather dependent (Age and size restrictions apply), Free Kids playgrounds, Free Fireworks Display (Saturday evening), Free Firewood for 40 fire pits, Gourmet Food Trucks (Food pricing set by the individual food trucks), Access to over 6 Wine Bars (inside and out) and 2 Tasting Tent Areas (available during non-peak hours of the festival)




February 2018 Wine Festivals, Wine Tasting Events, and Vineyard Tours

Wine and Chocolate Weekends

February 10, 11, & 17,18, 2018noon - 5pm
Alba Vineyard
269 Riegelsville
Warren Glen Rd.
Finesville, NJ 08848
908-995-7800
Website
No Reservations
These two weekend events feature a celebration of wine and chocolate. Treat your Valentine to their special wine tasting experience! Sample estate white and red wines to accompany some lovely food pairings. A deliciously decadent pairing of hand-made chocolate ganache designed to compliment our dessert wines. Assorted hand-made Belgian truffles will be available for purchase. The tasting experience is $20 per person which includes samples of Alba's award winning wines, special food pairings, chocolate samples, and an etched Alba wine glass.


Renew Your Vows at Laurita Winery

Saturday, February 10, 2018; 1 PM – 3 PM
Laurita Winery
85 Archertown Rd,
New Egypt, NJ
Website
Cost: Free, but must register in advance
A great pre-Valentines Day celebration. Show your happily-ever-after is still going strong! "Say: 'I Do', Again" is a non-denominational service performed by Wedding Officiant Dave Turner.
Arrive by 1pm to check in, receive your carnation for the ladies and shot of Chocolate Therapy for the gentlemen, and relax. Music begins at 1:30 pm, with the ceremony beginning promptly at 2pm.
Pre-registration is REQUIRED by Feb. 9th!


Wine and Chocolate --- Wine and Trail Weekend

February 10, 11, 2018; Noon - 5pm
At Participating Wineries and Vineayrds
Website
Cost: Varies Depending on Location
Take that special someone out for a real treat in advance of Valentine's Day. Thus event features wine tasting, special chocolate pairings, and more.
Cheers Bergen: Craft Beer & Wine Festival
February 17, 2018; 2 sessions
Westfield Garden State Plaza
1 Garden State Plaza,
Paramus, NJ
Website & Tickets
General Admission - $60 Prices go up to $65 2/4/2018 and to $70 2/11/2018 Includes 5 ounce sample cup, unlimited samples of beer & wine, great music and access to delicious food, vendors & merchandise.
This events features over 100 Craft Brews & Wines with Unlimited Samplings, Great Food & Live Music.
Jersey Shore Wine Weekend
February 23 & 24, 2018
Takes place at different venues at the Jersey Shore
Website
Cost: Varies per event
This weekend event is a celebration of great food and wine. It features wines and food pairings at different restaurants in the Jersey shore area.
April 2018 Wine Festivals, Wine Tasting Events, and Vineyard Tours
Morristown Wine Fest
Saturday, April 21, 2018: from 6:00 PM - 9:30 PM (one session)
Morristown Armory
430 Western Ave
Morristown, NJ 07876
Website
Morris County's Best Wine Event is your all access pass to hundreds of new wines from around the world. Travel the world of wine! Enjoy unlimited wine samples, delicious food, seminars, live entertainment. Easy to get to, minutes from the Morristown Train Station and a FREE large parking lot. Several local New Jersey Breweries in attendance too! (Jersey Girl Brewing Company & Czig Meister Brewing Company)
Live Music, Excellent Food provided by The Bearded One BBQ, The Guac Spot, Angry Archie's & The Belgian Plate by Waffle It & Co. & more. Plus great vendors & merchandise.
June 2018 Wine Festivals, Wine Tasting Events, and Vineyard Tours
8th Annual Jersey Shore Wine Festival
June 9, 10, 2018; Noon – 5pm (Rain or Shine)
FirstEnergy Park
2 Stadium Way
Lakewood, NJ
Information & Tickets
This event features a sampling wines from a variety of award-winning Garden State wineries. In addition to wine tastings, there will also be live entertainment, crafters, retail vendors, and food vendors. All net proceeds from the wine festival will benefit Sylvia's Children, a Holmdel-based 501(c)3 organization working over the past 12 years to improve the living conditions for more than 1,000 children in the village of Mbiriizi in Uganda, Africa.

Annual Wildwood Wine Festival
June 16, 2018; 6pm - 9pm
Ice Restaurant
4415 Park Blvd
Wildwood, NJ
609-522-0033
Website
Cost: $25 in advance (only 300 tickets will be sold) $30 at the door if tickets still available
Admission includes a Keepsake Wine Glass, sampling of over 100 wines and spirits, Live Entertainment, Hor d'oeuvres, and more

---
New Jersey Wineries

---