Steakhouse 85, New Brunswick, NJ:
A Restaurant Review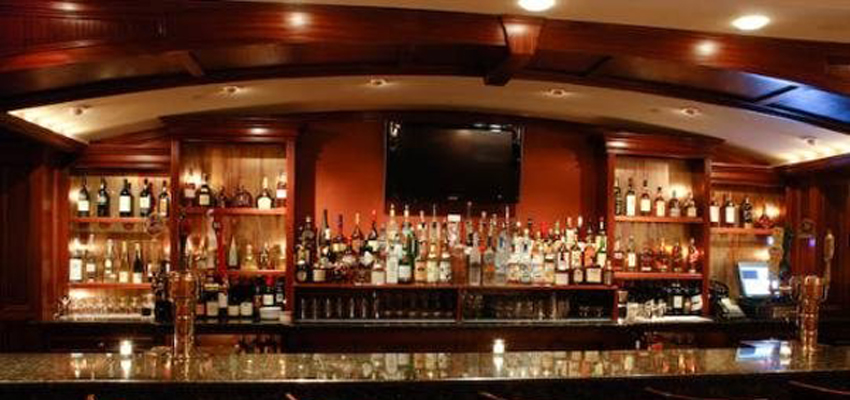 Steakhouse 85

85 Church St.
New Brunswick, NJ
(732) 247-8585
Website
---
Restaurant Highlights

Fare:  Steak House - American

Price:  Expensive

Food Quality:  3 Stars

Service:  3 Stars

Decor:  3 Stars

Overall Rating:  3 Stars

Note:  Four star Rating System from 1/2 Star = poor to Four stars = Best in Class


Uses Grass-Fed Natural Prime Black Angus Beef without antibiotics and growth hormones.

Ambiance is chic, casual.


On site parking not available. Metered street parking is difficult to find. though a public parking lot is one block away.

Value:  Excellent

Noise Level:  Moderate - High

Dress:  Casual

Recommended For: Diners who enjoy quality dry aged Grass-Fed Natural Prime Black Angus Beef with upscale, chic ambience.

Not Recommended For:  Diners on a limited budget who prefer less pricey, more casual dining.

Recommended dishes:  When available, The 8 oz Petite Sirloin, sliced with roasted garlic dipping sauce, and fries; The 18 oz Cowboy Rib eye, a bone in, center cut, well marbled rib eye; and for sea farers, The Day Boat Sea Scallops with roasted corn, smoked bacon, and shitake mushroom stew.

Liquor: Full Service, vibrant Bar with an extensive wine list.

Restaurant Review

Steakhouse 85 is a destination restaurant popular with diners for special occasions, business dinners, and romantic dates.

Steakhouse 85 co-owners, chef Brian Karluk ( a Culinary Institute of America graduate) and maitre d' Matthew Terranova, both of whom formerly worked at the Witherspoon Grill in Princeton. have teamed up to create one of the finest steak houses in Central New Jersey.

The beautiful "classic steak house atmosphere" and decor is done up with hardwood cherry floors, surrounding dark woods, fire places, complimented by rich tones of golds, browns and reds, and candle-lit tables with white table linens on the stand-alone tables located around the more rustic booth seating makes for an attractive, romantic setting. The soft background music and excellent acoustics make this place especially attractive for romantics who are looking for some quiet conversation.

The restaurant has several dining rooms and in the main dining room a large cozy fireplace is the centerpiece of the room. During the warmer summer months when the outdoor dining area is open, total seating can expand to 300.

For the budget conscious who enjoy fine quality dry-aged or wet-aged steaks, if you carefully navigate the menu you should be able to find an outstanding meal to fit your budget.

Their dry aged steaks are rubbed with a combination of sea salt, black pepper and fresh herbs.They are seared on a 1200 degree cast iron grill and then broiled to the dining patrons desired temperature. Their steaks are sourced from the Hartley Ranch in Texas who provide Grass-Fed Natural Prime Black Angus Beef  without antibiotics and growth hormones.

While they feature steaks and beef dishes, there are many excellent seafood dishes with fresh sea food selected daily from the Fulton fish market by co-owner Matty Terranova.

For vegetarians, the chef will prepare some special salads and vegetable risotto on request.

Friday night is date night at Steakhouse 85 and at $99 a couple you get a bottle of wine, choice of appetizer, entree, side dish, and dessert.

On Tuesdays, Fridays and Saturdays, light jazz, live music is played in a soft subdued level for good conversation.

Save room for desserts; Try the Warm Chocolate Truffles. The little round nuggets are dusted with powdered sugar and placed on a small pool of crème anglais; and the Warm Raspberry Bread Pudding with white chocolate and vanilla bean ice cream

Parking: is available in a nearby Public Lot. Public Transit is also available in a one minute walk from the New Brunswick stop on the NJ Transit Northeast Corridor line.

(updates October, 2016)

How Do We Review (analyze) Restaurants?
New Jersey Leisure Guide strives to provide analytic restaurant reviews.
The methodology used is research, analysis driven --- as opposed to that of a single restaurant critic or a social media platform, viewer comment posting board.