New Jersey Restaurants with Dining Reviews
Statewide Casual and Fine Dining Restaurants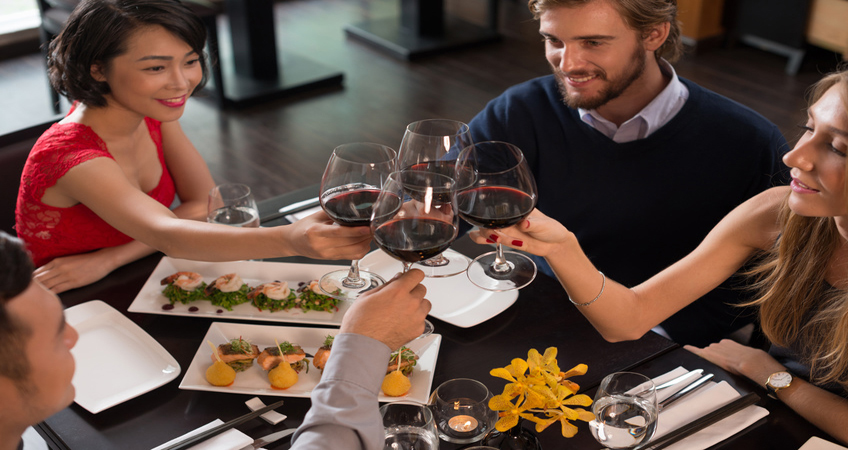 New Jersey is a mecca for a large variety of excellent restaurants!
With over 23,000 restaurants to choose from, located in many ethnic neighborhoods, popular summer vacation Jersey Shore beach towns, and quaint weekend getaways to historic and scenic towns, taken all together, residents and visitors alike are offered a tremendous amount of fabulous restaurants to choose from ---- all within a reasonable drive from most points in the state.

And .... with New Jersey having a large number of family owned sustainable farms producing organic crops, and a fishing industry right at it's doorstep, diners can reap the benefits of restaurants gaining access to excellent sources of fresh farm to table local ingredients and seafood.

While our focus has been on fine dining New Jersey restaurants, we are now following the trend to more casual dining with healthy food and have included restaurants that have an unusual twist to offer diners, or are a very affordably priced popular eatery in their community.

New Jersey Restaurants With Reviews
North Jersey
Neighborhoods
Central Jersey
Neighborhoods
South Jersey
Neighborhoods

How Do We Review (analyze) Restaurants?
New Jersey Leisure Guide strives to provide analytic restaurant reviews .
The methodology used is research, analysis driven --- as opposed to that of a single restaurant critic or a viewer comment posting board.

Data is gathered from our viewers e-mail restaurant comments, Internet research, and professional restaurant critics. The data is sorted, (weeding out the obvious biased, "bone to pick",  and out of consensus comments), analyzed, and the review is created.

Learn More
---