New Jersey Vacation Rentals
Vacation Destinations and
Where to Find The Best Deals
Looking for summer New Jersey vacation rentals?
Here you can find where the huge variety and prices of NJ vacation rentals are, from the less expensive rentals with fewer amenities, to the more upscale, beach front, and more costly rental
Whether you want a summer rental with oceanfront property, a private condo, or a fabulous location in an urban environment , we offer information on rentals and destinations for your getaway.
The Most Popular NJ Summer Vacation Destinations
Atlantic City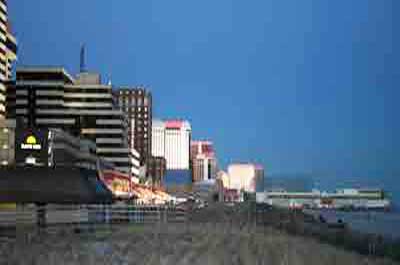 This fun filled destination, famous for gambling and ritzy casinos, offers great entertainment, plenty activities, good restaurants, shopping, relaxing on the beach, and more. While casino gambling continues to be the main attraction, Atlantic City is becoming popular with the multi-night getaway tourists and less as a destination for day trippers who find the Philly, Poconos, and New York casinos more to their liking.
Cape May
Cape May NJ is more than a charming summer beach resort destination. There is a special warmth about the town that pulls you back again an again. This also is more than a summer resort, the fall season is very popular with many theme weekends and the water is still warm enough to visit the beach. Not a beach enthusiast? There are many activities that are in full swing right up until New Years Day.
Ocean City
Ocean City is a Jersey Shore beach resort that sets itself apart from other beach front towns in going all out to insure that its reputation as " America's Greatest Family Resort" is true to its motto. It's heritage is deep rooted in Christian values. Alcohol sales are prohibited and there are no bars or nightclubs. The attractions along the boardwalk are controlled by the city to insure they are safe, secure, and provide wholesome family fun.


Long Beach Island
Long Beach Island (LBI) encompasses the communities of Barnegat Light, Harvey Cedars, Surf City, Ship Bottom, and Long Beach Township, Loveladies, and North Beach. People come to LBI for its excellent beach, ocean, and bay attractions including 18 miles of great beaches, fishing, boating, and restaurants. Unlike some of the other popular Jersey Shore destinations, LBI does not have a board walk with honky tonk attractions.

Point Pleasant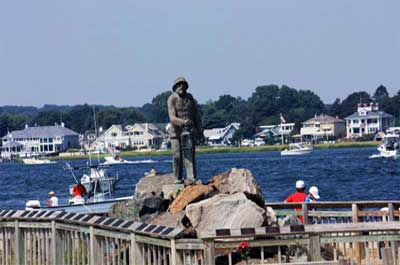 Point Pleasant is the ultimate Jersey Shore family destination, offering exciting activities for a day trip, a week end, or as a summer vacation destination. This small town on the Jersey shore is a popular vacation spot for North New Jersey and NYC tourists, or "benny's" as the locals call them and for family oriented entertainment as well as for young adults enjoying late night dance clubs.


Wildwood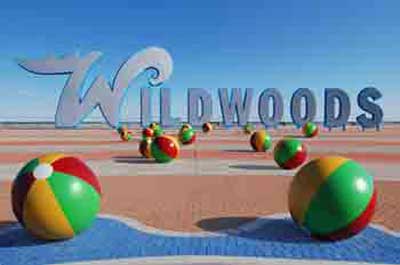 Wildwood is a popular south Jersey beach destination for families looking for a reasonably priced summer vacation with plenty to do. This Jersey Shore treasure offers free, wide, white, powdery sandy beaches, and a 2 mile boardwalk with amusement piers, restaurants, and salt water taffy shops. Wildwood is also popular with visitors who come for the "Doo Wop", 50's and 60's themed architecture, music and history of that era.


Vacation Home Rentals At The Popular Summer Destinations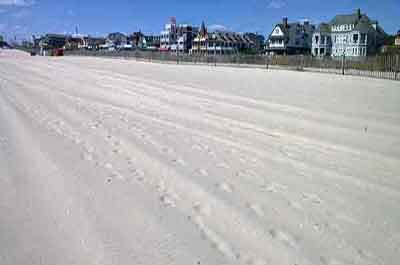 Cape May Vacation Rentals
Gorgeous new Victorian-style homes with panoramic views of Cape May's best beaches and the beautiful ocean from almost every side.

Long Beach Island Vacation Rentals
LBI is a popular summer Jersey Shore beach community with many majestic summer vacation homes. While not over ridden with B & B's and Motels.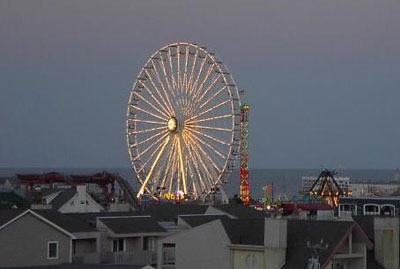 Ocean City Vacation Rentals
Features many family oriented rentals at this Jersey Shore destination known as America's Greatest Family Resort.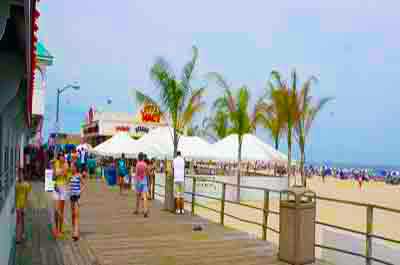 Point Pleasant Beach Vacation Rentals
Home of Jenkinson's Beach, this Jersey shore destination is popular with families
You might be also interested in ....