New Jersey Pet Travel Guide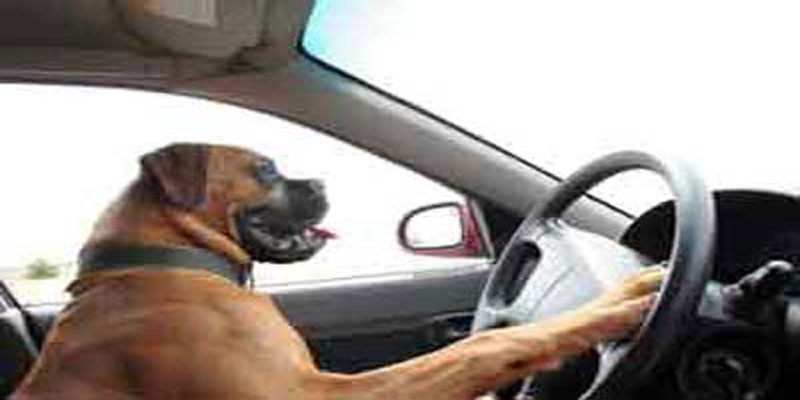 Pet Travel information on pet friendly attractions when planning a vacation, weekend getaway, or a day trip with your pet.

Pets can add so much to the enjoyment of an outing.

Plan ahead to ensure you are your pets are welcome and the facilities are have the amenities that can be enjoyed by your pet (and you).
Pet Friendly Jersey Shore Beach Towns
Asbury Park - 8th Ave Dog Beach

8th and Ocean
Website
This dog friendly beach is located at the extreme northern edge of Asbury Park --- north of the signs saying surfers only and north of the retirement home
.

The beach is open for pets. During the summer until labor day dogs are permitted before 9 am and after 5 pm. After Labor Day there are no restrictions
Fisherman's Cove Conservation Area - Manasquan
Website
A 52 acre tract on the Manasquan Inlet. It is used for fishing, walking on the beach and sunbathing. Dogs must be on-leash everywhere in the park
Barnegat Light State Park - Barnegat
-
Website
At Broadway and the Bay Dogs are allowed on the park beaches from October 1 through April 14 each year
Brigantine Beach
- Dogs are allowed on the North-End Beach any time. South of this area, from October 1st to May 29th, dogs are allowed on the beach provided they are on a leash, not longer than 6 ft. Dog feces must be removed. Same rules apply to both areas.
Island Beach State Park

Route 35
Seaside Park, NJ
732-793-0506
Website
During the winter months, dogs are allowed on all of the beaches, but must be on a 6 foot or less leash.
Longport Dog Beach
(Near Ocean City)
Located on the Longport side of the Longport - Ocean City Bridge
Ocean Drive and Route 152
Longport, NJ
Facebook
page
This is a beach where dogs are free to roam throughout the year.
Mantoloking
Dogs on a leash are allowed on beaches between May 15 and October 1 only between sunrise and 8 a.m. and from 6 p.m. to sunset, but are not permitted at any time between May 15th and October 1st on the Lyman Street beach and access way or in or upon the area known as North Lagoon (adjacent to Bergen Avenue). From October 2nd to May 14th dogs are allowed on beaches and access ways unleashed, but only when under the direct and immediate control of a responsible person.
Malibu Beach Wildlife Management Center, Egg Harbor Township
Ocean Drive
Longport, NJ
(856) 629-0090
Website
 Malibu Beach permits dogs on the beach all year long. Malibu Beach is a small but beautiful piece of undeveloped beach providing valuable nesting habitat for several threatened and endangered birds. Open daily from 5 AM to 9 PM. Dogs must be kept on a leash.
Point Pleasant Beach
- Dogs are permitted on the beach between October 1st and April 30th, between the hours of 8:00 a.m. and 3:00 p.m. of each year. Dogs must be under the control of a leash may utilize the municipal beach, and the approaches for access only.
Poplar Avenue Beach
487 E. Poplar Avenue.
Wildwood, NJ
Website
6 am to dusk
Canines on leashes are welcome on this 1,500-foot stretch of wide Wildwood beach. There is a fenced in area for dogs to run, fresh water available and clean up bags, Wildwood's dog beach offers everything a dog could need
Sandy Hook (Gateway National Park)
128 South Hartshorne Drive
Highlands, NJ
Website
Gateway National Park at Sandy Hook is a 'dog friendly' beach on the Inlet side of the Hook but your dogs must be leashed at all times. The Sandy Hook Bay side of the park is ideal pets. Leashed dogs are allowed year-round at Plum Island and Horseshoe Cove. 5 am to 10 pm.
Cape May
- While dogs aren't allowed on Cape May City's beaches, there are some exceptions: You can walk your dog on Poverty Beach at the eastern end of the beach during the winter months of November through February. Higbee Beach Wildlife Management Area is a state-owned beach which allows dogs from September 1 to April 30. Higbee is closed from 9 p.m. until 5 a.m. Sunset Beach at Cape May Point does not allow dogs on the beach between April 15 through September 15, but you can go in the off season. The beach along the Delaware Bay in North Cape May and Villas is dog-friendly year-round.
Tips for a Pet Friendly Boat Ride
The general rule is that dogs are not allowed on the touring boats, though they are allowed on watercraft rentals for no additional fee.
Though exceptions do exist. Here are a few pet friendly watercraft vendors:
Cape May Whale Watcher
Cape May,NJ
609-884-5445
Website
Dogs are welcome aboard the 110 foot Cape May Whale Watcher for the whale and dolphin tours for no additional fee. Dogs must be under the owner's control.
Miss Chris Marina
Cape May, NJ
609 884 3351
Website
Offers 4, 6 and 8 Hour Fishing Boats along with top quality charter boats, Kayak Rentals, Boat Rentals, Whale and Dolphin Watching, Bird Watching, Dinner Cruising, Sightseeing Tours, Lighthouse tours, and more.