Ocean City, NJ - A Visitors Guide
A Model City For Wholesome Family Fun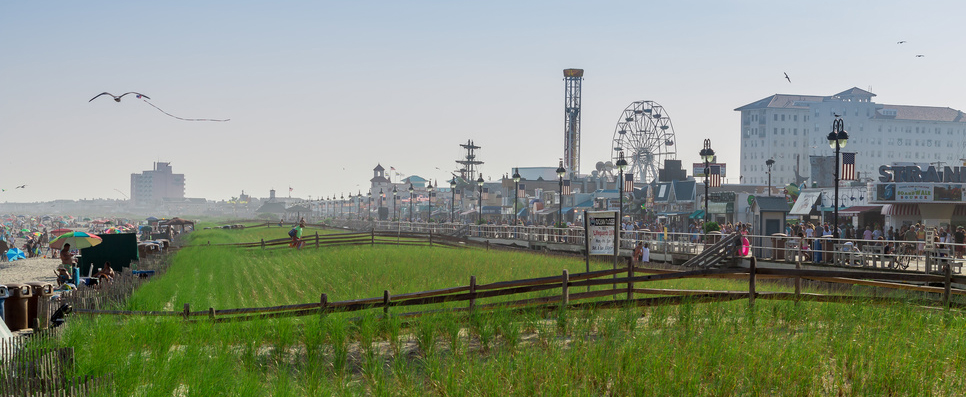 Ocean City is a Jersey Shore beach resort that sets itself apart from other beach front towns in going all out to insure that its reputation as " America's Greatest Family Resort" is true to its motto.

It's heritage is deep rooted in Christian values. Alcohol sales are prohibited and there are no bars or nightclubs. The attractions along the boardwalk are controlled by the city to insure they are safe, secure, and provide wholesome family fun.
Located 65 miles from Philadelphia, and 125 miles from New York City, it attracts family vacationers from the tri-state area looking for a family destination with lots of wholesome fun, at a modest cost.

This family resort destination has many attractions and accommodations that are family oriented and reasonably priced.

Being a family destination, it is not surprising that there is a wide variety of moderately priced family restaurants that are child friendly.

Things To Do and Attractions in Ocean City, NJ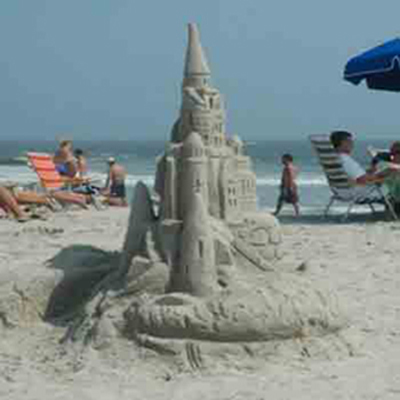 The Beach
Website
- Beach information and fees
An eight mile beautiful wide sandy beach is well-maintained and safely monitored. Public access is permitted with daily, weekly, and seasonal beach badges.
Public rest rooms at 13th & Boardwalk
. Parking is available at the free lots at 5th and Asbury Ave. and 9th and New Haven Ave. All other parking is metered lots or pay as you enter
---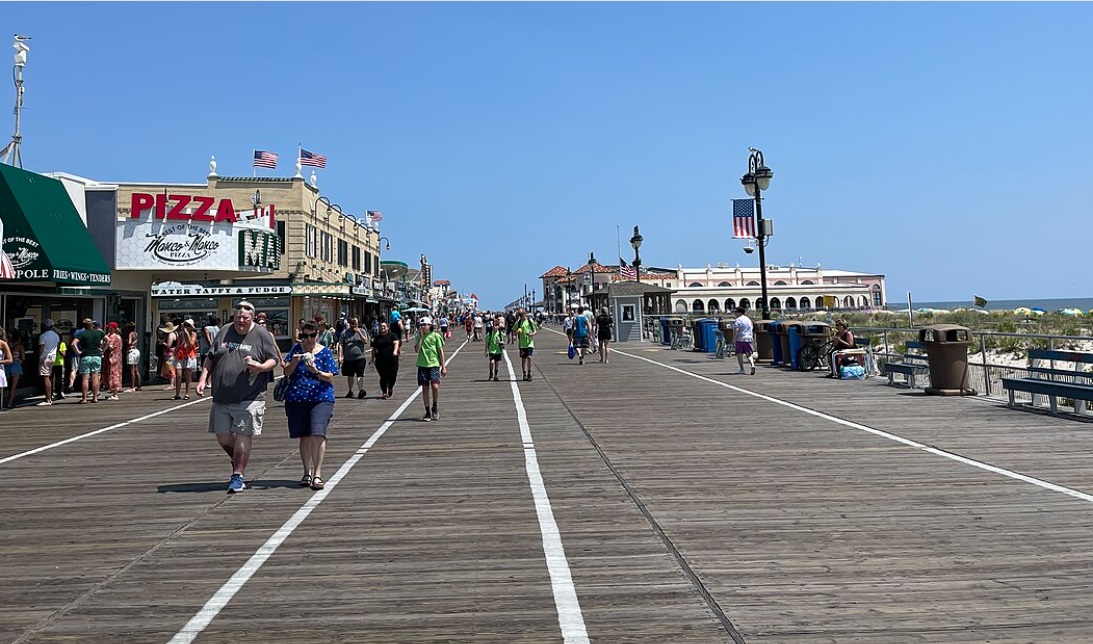 The Boardwalk
50 feet in width, 2 1/2 miles long, has many eateries, taffy and fudge shops, and a large amusement pier, Gillian's Wonderland Pier, with a 140 foot Ferris wheel, kiddie cars, roller coasters, a miniature golf course and a water park.
In the early morning, the boardwalk is frequented by joggers and bikers, and as afternoon approaches, they begin to attract many teenagers, and by evening, the families dominate.

---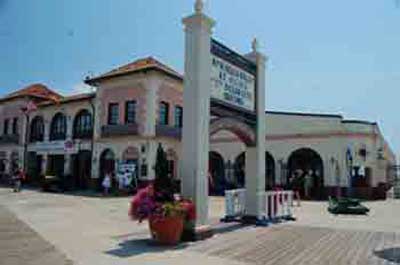 Music Pier
Website
- Music Pier Events & Tickets
A noted landmark on the boardwalk, there are summer concerts and is the home of the Ocean City Pops orchestra providing quality entertainment with many soloist artists appearing from the Philadelphia Symphony Orchestra.
---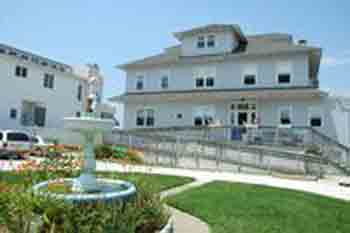 Bayside Center
520 Bay Avenue
Ocean City NJ 08226
609-525-9244
Located on two acres, It includes and a lifesaving museum, a display of classic ship models, an environmental education center. With three floors of bay view front porches, it's a great place to view the sunset. The Center is open to visitors in the summer months from the last Saturday in June until Labor Day from 10:00 am until 4:00 pm.

---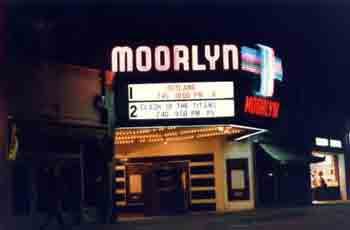 The Moorlyn Family Theater
837 Moorlyn Terrace & Boardwalk
Ocean City, NJ
609.399.0006
Website
A family theatre presenting live entertainment and quality cinema on the Ocean City boardwalk. The theater features fully digitized movies and a state of the art sound and lighting system for live events.
---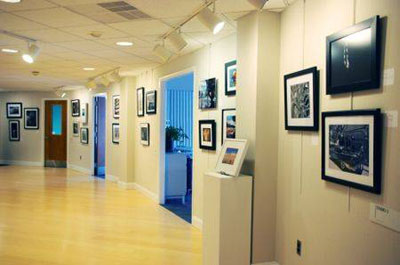 Ocean City Arts Center
1735 Simpson Avenue 2nd Floor
Ocean City, NJ
Website
They offer arts classes, exhibitions, crafts shows, and other events. Each month they present a new exhibit featuring regional and national artists of various mediums. Each exhibit opens with a "Meet the Artist" reception that adds a personal dimension to the experience. Children's Summer Art Camps are available Monday - Friday
More Ocean City Tourism Information