Charity, Non-Profit Events in New Jersey
Fund Raisers for Recognized Charities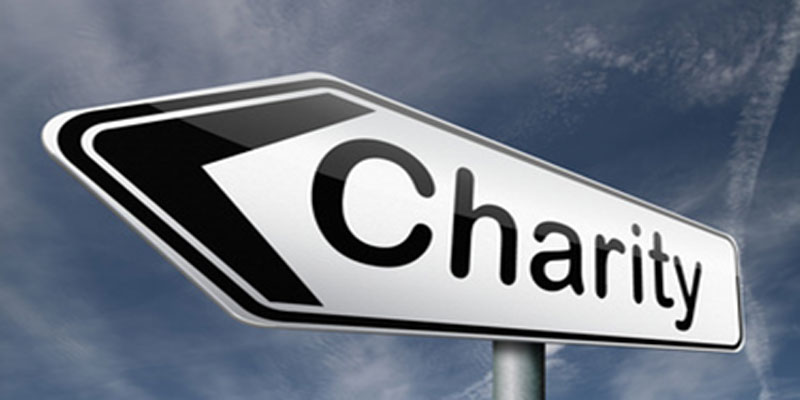 These events include exhibits, walks, performances, gala's, shows, and other charity activities.
---
Note: This information is provided by event sponsors as a free service to our viewers. Sometimes conditions require cancellations or changes of dates, times and location which are not reflected in the original schedule. Before planning a trip to visit one of the listed events, it is suggested that you call the event sponsor to confirm the event schedule or for additional information on the event.
Scheduled NJ Charity, Non-Profit Events

March 2018 NJ Charity Non-Profit Events
Silverball Winter Gala: Play for Autism

March 3, 2018; from 7 to 11 pm
Silverball Museum
Asbury Park, NJ
Website
Back for its 6th year! Play on 200 classic pinball and arcade games at one of New Jersey's unique treasures. The event features a grand buffet and seafood bar, great prizes, and a silent auction.
Proceeds from this event will benefit Autism New Jersey
An Evening with Harry Carson
March 24, 2018; 6pm - 10pm
McKenna Hall
294 Sparta Ave
Sparta, NJ 07871
Web Site - Tickets
Contact: Jennifer Gavenas, Phone: 973-845-1213, Email:
Jgavenas@nothingisimpossibleinc.org
Cost: $60 per ticket, VIP ticket $100
Please join Nothing Is Impossible and The Knights of Columbus Marquette Council 588 for our first annual beefsteak dinner fundraiser, with special guest NY Giants Hall of Famer Harry Carson. Dinner will be catered by the famous Brownstone Restaurant. All profits will go towards helping people in our community who are in need.
Harry Carson is a motivational speaker for groups that range from high school scholars and college athletes to corporate executives and political leaders. Carson's 13-years with the New York Football Giants is one of the longest tenures in club history. The indestructible former linebacker served as Team Captain for 10 of his 13 seasons, including the 1986 season, when the team won the Super Bowl. He was inducted into the Pro Football Hall of Fame in 2006. He is affiliated with many organizations and involved with numerous charities. He has established himself as an authority and internationally recognized speaker on Concussions in Sports. His two books, Point of Attack (1985) and Captain for Life (2011), highlight his personal experiences with concussions and other injuries from playing the game of football.
Limited tickets are still available for the VIP meet and greet cocktail hour. Only 30 tickets will be sold to meet with Harry one on one.
Disco Night at The Headliner
March 30, 2018; 8:30 PM - 11:30PM
Headliner
1401 New Jersey 35
Neptune City, New Jersey 07753
Facebook event page
Tom Sueta, Phone: 732-775-6200, Email:
tom@theheadliner.com
Event Cost: $10.00
Throw on that ruffled collar and those bell bottoms - Get down with one of the funkiest dance bands while helping to raise some dollars for Neptune's bravest.
Large groups, birthday parties welcome -Shake that groove thang! Proceeds from this event will benefit The Unexcelled Fire Co. of Neptune NJ.
---
April 2018 NJ Charity Non-Profit Events
Charity Dodgeball Tournament
April 7, 2018; 9:30 AM - 3:00 PM
PEAC Fitness
1440 Lower Ferry Rd.
Ewing, New Jersey 08618
Web Site
Contact: Mike Pagano, Email:
info@playitforwardsports.com
Cost: $20 to register
Dodge, duck, dip, dive and dodge for your favorite charity! It's our first Sports Challenge event of 2018 and it's everyone's favorite sport from high school gym class!
Enter your team in our Dodgeball Tournament and raise money for the charity of your choice. Register a team and pick a charity or join an existing team.
You'll get your own fundraising page for your charity.
Teams can have 6-10 players registered and are co-ed.
All players must be 18+ years old.
20th Anniversary with Annual Wine & Martini Tasting Benefitting Covenant House New Jersey
April 12, 2018; 7:00 PM - 10:00 PM
Salt Creek Grille
4 Bingham Avenue
Rumson, NJ 07760
Phone: 732-778-4597
Event Cost: $150 Event
To purchase tickets, call or e mail Marie Noglows at (732) 778-4597 marie.noglows@comcast.net Or, mail checks directly to Marie at 42 Grange Avenue, Fair Haven, NJ 07704.
The Salt Creek Grille will celebrate its 20th anniversary with its Annual Wine & Martini Tasting Fundraiser, which this year will benefit Covenant House New Jersey. All proceeds from the event - 100 percent – will go to support Covenant House's Asbury Park New "Rights of Passage Program." Covenant House is a not-for-profit organization providing critical services to homeless, runaway and trafficked youth between the ages of 18-21.
Over the next 14 years, the event has raised $1 million to support local charities serving children's needs. Covenant House is Salt Creek Grille's 15th charity.
9th Annual MS Beer Tasting Benefit
April 14, 2018; 3PM - 8PM
VFW Post 3117
53 National Rd
Edison, New Jersey 08817
Web Site
Contact: Kelly takasch, Email:
ayla318@aol.com
Event Cost: 25.00
Over 15 breweries, ciders, and malt beverages, raffles,
50/50 and food trucks. Karaoke contest with prize to the winner. Give aways and tasting glasses to all who attend. Speakers and DJ as entertainment.
Vendor's for Lovewinx, Lula roe and Paparazzi.
Parkinson's Awareness Walk
April 15, 2018; 9am - 12pm
Katz JCC of Cherry Hill
1301 Springdale Road
Cherry Hill, NJ 08003
Web Site & Registration
Contact: Stacey Macaluso, Phone: 856-424-4444, Email:
jmorgan@jfedsnj.org
Event Cost: $30.00
This event is being held to raise awareness for Parkinson's Disease and the Katz JCC Parkinson's connection. The Parkinson's connection at the Katz JCC is the hub where people can come to move and gather with over 4 programs being offered to improve quality of life. Providing Rock Steady Boxing, Dance for PD, Tai Chi and Pedaling for Parkinson's are our moment classes.
Parkinson's Plate hits the nutrition topics for people with Parkinson's recognizing the other issues outside of physical movement that affects this population.
Steel Magnolia Gala

April 20, 2018; 6:30 PM - 10:30 PM
Westmount Country Club
728 Rifle Camp Road
Woodland Park, NJ 07424
Web Site
:
Contact: Jocelyn Rivera, Phone: 973-753-1110, Email:
jrivera@wynonashouse.org
Cost: $100 for the early bird special. On April 6th they will be raised to $120.
This fun filled night will feature your favorite casino games, raffles, great cocktails and food, live DJ, prizes and more all to help our children not only survive but thrive.
Wynona's House, a 501 (c) 3 not-for-profit organization, exists to ensure that our system effectively works for our youth who have been abused and neglected. Our mission is to promote justice, hope and healing for child victims of abuse and neglect throughout Essex County by coordinating investigations, prosecution, treatment, prevention and supportive services utilizing the "child-centered" multidisciplinary team approach.
The "Steel Magnolia" pays tribute to our namesake and legislative champion, the late Senator Wynona M. Lipman. Senator Lipman was the first African American woman in the New Jersey State Legislature and the longest serving member at the time of her death in 1999, with 28 years of service advocating for women and children.
Knights of Columbus Dinner and Comedy Show
April 20, 2018; 6:30 PM - 11:00 PM
Knights of Columbus
113 Tennyson Ave.
Toms River, New Jersey 08753
Web Site
Event Cost: $25 pp
For tickets and info Contact: Samantha O'Brien, 732-267-3386 or at
obietoo@comcast.net
Come support the Knights of Columbus, and enjoy a tasty spaghetti dinner and world-class comedy show featuring NJ's top comedy professionals! including: headliner Mike Morse (MTV, VH1, Comedy Central, E! Entertainment Network), featuring John Poveromo (Opened for Jimmy Fallon, featured in the NY Times & Asbury Park Press) and host Mollie Sperduto (Finalist, Tropicana Comedy Competition).
Proceeds from this fundraiser will benefit the Knights of Columbus and many of it's local charitable programs.
The MDA Eats N Beats Food Truck and Music Festival
April 21, 2018; from 11:00 a.m. to 6:00 p.m.
on the grounds of The Roebling Museum
100 2nd Ave
Roebling, NJ
Facebook page
This family event features continuous music all day, a variety of food trucks, beer, children's activities, vendors and an upscale silent auction this is going to be a day to remember!
Proceeds from the day will go to The Muscular Dystrophy Association, and will stay local! MDA supports local families who are fighting the multiple diseases that afflict the muscular system, from Duchene's Muscular Dystrophy to ALS (Lou Gehrig's disease).
Barrels for Badges Wine Festival
April 21st & 22nd, 2018
Owens Park
Washington Twp, NJ
Website/Tickets
Cost: $15 In Advance / $20 At the Gate Only;Spectators and Under 21 are FREE
This 2-day festival will feature sampling from New Jersey wineries, delicious food trucks, artisan crafters, entertaining live music and that's not all; we'll have fun activities for the kids to do. Proceeds from this event will support Team Monroe Foundation, Inc. is a 501(c)(3) non-profit corporation that is composed of police officers, family members and friends of Monroe Township Police Officers in Monroe Township, Gloucester County, NJ.
A Taste of Talent
April 30, 2018; 6:00 PM - 9:00 PM
Perona Farms
350 Andover Sparta Road
Andover, NJ 07821
Web Site
Contact: 973-940-3500, Email:
pss@projectselfsufficiency.org
Event Cost: $200 per person; sponsorship packages available.
Join more than 45 chefs from the area's finest restaurants as they dish up appetizers, entrees and desserts in support of Project Self-Sufficiency.
Meet and mingle with the chefs. Silent auction for exquisite items from Tiffany's, music and more.
Proceeds from this event will benefit Project Self-Sufficiency of Sussex County to support and empower low-income individuals and families to improve the quality of life for themselves and for their children through comprehensive family stability and personal and economic self-sufficiency services.
May 2018 NJ Charity Non-Profit Events

20th Annual Family Fun Buffalo Watch Fundraiser for Whitehouse Rescue Squad
May 19, 2018; 9AM - 5PM
Readington River Buffalo Farm
937 County Road 523
Flemington, NJ 08822
Web Site
Contact: Buffalo Bob, Email:
buffalowatch@whitehouserescue.com
Event Cost: $5 donation for on-site parking
This event features an outstanding line-up of family fun activities and some great attractions for the adults too. You'll have the rare opportunity to get a close-up view of bison and their newborn calves. Their tour guides will give you an education on the wagon trail and provide fun facts about these magnificent animals and the incredible 300+ acre farm they call home.
Your day will include farm tours, live bands, civil war reenactment camps, WWII army equipment, blacksmith demonstration, live wild west cowboy shows, native American Indian, wolf preservation animal and much more. In addition, there will be a good selection of crafters, collectors, memorabilia and antique vendors if you're looking for that something special to wear, display or cherish as a keepsake.
The children love the pony rides, face painters and hay wagon tour rides. If its' the food you're looking for don't forget to stop for Italian Ices, Soda, BBQ, Pizza, Burgers, hot dogs, popcorn, or pastries. The farm owners are again grilling buffalo burgers.
There will also be a handful of food truck vendors that are well known and part of the NJ food truck Association. That should pair well with a cold glass of beer or wine from the "Red River Saloon". The Saloon is for those 21 and over. This custom designed bar captures the spirit of a 1800 gunslinger saloon.
Guests are advised to wear sturdy shoes and to bring binoculars. The Buffalo Watch will be held rain or shine. Since this is a working farm with many animals, please do not bring your pets, Service Animals only are permitted.
All proceeds go to the Whitehouse First Aid and Rescue Squad.
June 2018 NJ Charity Non-Profit Events
The Annual Valerie Fund Walk and JAG Physical Therapy 5K Run

June 9th, 2018
Verona Park
Bloomfield Ave. & Lakeside Ave.
Verona, NJ
Website
(Information & Registration)
Proceeds from this event will benefit the Valerie Fund to support comprehensive health care for children with cancer and blood disorders. Patients receive far more than treatment for their physical illnesses. Their philosophy is that to truly heal the children with whose care we are entrusted, we must treat them emotionally, socially, and developmentally, as well as medically.


8th Annual Jersey Shore Wine Festival
June 9, 10, 2018; Noon – 5pm (Rain or Shine)
FirstEnergy Park
2 Stadium Way
Lakewood, NJ
Information & Tickets
This event features a sampling wines from a variety of award-winning Garden State wineries. In addition to wine tastings, there will also be live entertainment, crafters, retail vendors, and food vendors. All net proceeds from the wine festival will benefit Sylvia's Children, a Holmdel-based 501(c)3 organization working over the past 12 years to improve the living conditions for more than 1,000 children in the village of Mbiriizi in Uganda, Africa.
September 2018 NJ Charity Non-Profit Events
The Beulah Murphy Foundation 5K Run /Walk for Cervical Cancer
Sunday, September 16, 2018
Rahway River Park
St George Ave,
Rahway, NJ
Website
Race Highlights: Chip Timed with real-time Results Kiosks by SpectaSport: "Contemporary Timing for a Connected World" Beautiful race course with water stations throughout the course Music Race T-Shirts to all entries rec'd by 11:59 pm on Sept. 7, 2018, and goody bags while supplies last Open to runners, walkers, or strollers.
Awards: First Overall Male First Overall Female Male & Female Age Groups: 10 & under, 11-14, 15-19, 20-29, 30-39, 40-49, 50-59, 60-69, 70+ (Note: Runners must finish in 50 minutes or less to be eligible for awards ceremony. Participants finishing after 50 minutes will still be timed and will still receive a finish placing.)
Entry Fees: Discounted advanced online registration, register now! $35.00 day of race Group Discount for groups or families, up to 4 people can enter for flat $100 fee (online advance entry only)
Proceeds from this event will benefit The Beulah Murphy Foundation to support educational programs for young women and men on HPV shots, Health Awareness and Prevention Fairs / Seminars, and to Assist with helping to obtain information for those that are living with cancer to get services needed
---
---