Charity, Non-Profit Events in New Jersey
Fund Raisers for Recognized Charities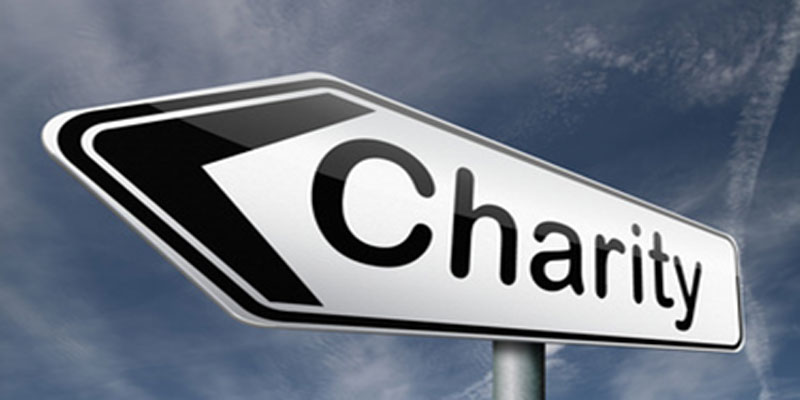 These events include exhibits, walks, performances, gala's, shows, and other charity activities.
---
Note: This information is provided by event sponsors as a free service to our viewers. Sometimes conditions require cancellations or changes of dates, times and location which are not reflected in the original schedule. Before planning a trip to visit one of the listed events, it is suggested that you call the event sponsor to confirm the event schedule or for additional information on the event.
Scheduled NJ Charity, Non-Profit Events

August 2018 NJ Charity Non-Profit Events
The Le Pique Nique Wine & Music Festival

Saturday August 25th, 2018
Oskar Schindler Performing Arts Center (OSPAC)
4 Boland Dr.
West Orange NJ
Website - Tickets
This event features outstanding food, live entertainment, and of course, a wide selection of international Sparkling, Red & White Wines. live appearances will include some Jazz & R&B performers, along with local DJ's and other surprise guest performances. ​
All guests, dressed in Blue and/or White, will be invited onto the pristine OSPAC grounds. Plan to arrive early. From 2:00pm till 9:00pm (sunscreen optional) OSPAC will be transformed into a sea of Blue & White, with the West Orange skyline offering the perfect backdrop for this much-anticipated affair. ​
Come with your favorite picnic blanket and be prepared to enjoy an enjoyable evening of live music, delicious wines, friends, and great cuisine
Proceeds from this event will support chairy organizations including the American Autism Association, a non-profit organization dedicated to helping families & individuals affected by autism, while increasing awareness of the varied difficulties individuals with Autism Spectrum Disorder face daily.
September 2018 NJ Charity Non-Profit Events
Feet in the Street Walk
September 8, 2018; 8:30am - 11am
Challenge Grove Park
101 Bortons Mill Road
Cherry Hill, NJ
Web Site
Event Contact: Beth Gebhart; Phone: 609-699-4133, Email:
bgebhart@lsmnj.org
Event Cost: Free
Feet in the Street is a fun, family walk to raise awareness and funds for individuals struggling with the hurdles of homelessness. Pets and people of all ages are welcome to attend. All proceeds benefit HERO a program that provides transitional services.
The 2018 Dignity Dash

September 9, 2018: 9am
Duke Island Park
Bridgewater, New Jersey
Register
(Register on-line: $25, On the day of the event: $30
The Dignity Dash is a fun community event that raises funds and awareness for people with special needs. The Dash brings together our clients, family, friends and the community for an exciting 5k run or one mile walk through beautiful Duke Island Park


The Beulah Murphy Foundation 5K Run /Walk for Cervical Cancer
Sunday, September 16, 2018
Rahway River Park
St George Ave,
Rahway, NJ
Website
Race Highlights: Chip Timed with real-time Results Kiosks by SpectaSport: "Contemporary Timing for a Connected World" Beautiful race course with water stations throughout the course Music Race T-Shirts to all entries rec'd by 11:59 pm on Sept. 7, 2018, and goody bags while supplies last Open to runners, walkers, or strollers.
Awards: First Overall Male First Overall Female Male & Female Age Groups: 10 & under, 11-14, 15-19, 20-29, 30-39, 40-49, 50-59, 60-69, 70+ (Note: Runners must finish in 50 minutes or less to be eligible for awards ceremony. Participants finishing after 50 minutes will still be timed and will still receive a finish placing.)
Entry Fees: Discounted advanced online registration, register now! $35.00 day of race Group Discount for groups or families, up to 4 people can enter for flat $100 fee (online advance entry only)
Proceeds from this event will benefit The Beulah Murphy Foundation to support educational programs for young women and men on HPV shots, Health Awareness and Prevention Fairs / Seminars, and to Assist with helping to obtain information for those that are living with cancer to get services needed.
Taste of The Harvest
September 14, 2018; 7pm - 10pm
Centrastate Medical Center
Star and Barry Tobias Ambulatory Campus
901 West Main Street
Freehold, NJ 07728
Website & Tickets
Contact: Cindy moore, Phone: 732-294-7030, Email:
Foundation@centrastate.com
Event Cost: $150.00
This event features a celebration of the harvest! General Admission reservations include an abundance of fine food, over 70 fine wine, spirit and craft beer samplings, gift raffle and tons of harvest fun! The Gordon Stillwell Tasting Room reservation includes all the previously mentioned plus an educational tasting experience for four exquisite and rare Napa Valley wines, hand picked by Carol Stillwell in honor of her late husband Gordon. No seating times this year - just check in with the volunteers at the Gordon Stillwell Tasting Room to receive your tasting ticket and enjoy anytime during the evening. Proceeds from this event will benefit the Linda E. Cardinale Multiple Sclerosis Center.
Comedy Night for the Firemen
September 15, 2018: @ 6:30 PM
New Egypt Firehouse
59 Main St.
New Egypt, NJ 08533
Web Site
Contact: Mollie,
mollie@gingerninjacomedy.com
or Don at 609-234-0608
Event Cost: $30 per person
Come on out to support your local volunteer firefighters and have a few laughs! Headlining this show is The Legendary Wid, whose credits include Stand-Up Spotlight, Make Me Laugh, and Caroline's Comedy Hour! The show also features John Kensil (Comedy Central, Good Morning America) and your host Mike Jenkins (XM Radio).|
Doors open at 6:30 for dinner (beer and wine included), with the show to follow (and don't forget to stay for the DJ and dancing afterward!).
Comedy Night for the Veterans
September 21, 2018; @ 6:00 PM
Masso's Catering
210 Delsea Drive South
Glassboro, NJ 08028
Web Site -Tickets
732-903-4386
Contact:
rodak@jrsangels.org
Event Cost: $45 in advance $50 at door
Come out for a wonderful night that supports three great organizations! This event is being presented by JRs Angels, Volunteers of America, and People for People Foundation, and the proceeds will go to these organizations to benefit the veterans they serve.
Headlining this show is Jimmy Graham (Comedy Central, Oxygen Network), featuring Tim Hayes (Bananas Comedy Club, Gotham Comedy Club) and host Mollie Sperduto (Greenwich Village Comedy Club).
5th Annual Uncorked & Uncapped: Wine, Beer, and Food Fest
September 27, 2018; 6:30 PM - 9:30 PM
The Wilshire Grand Hotel
350 Pleasant Valley Way
West Orange, NJ 07052
Web Site & Tickets
Contact: Nicole McVeigh, Phone: 973-535-1181, Email:
seintern@arcessex.org
Event Cost: $100
This fundraiser features a wide selection of fine wines, craft beers, spirit tastings, restaurant samplings, an awards program, and a silent auction.
All proceeds will benefit The Arc's programs and services that support individuals with Down syndrome, Autism, and other intellectual and developmental disabilities (I/DD) and their families. The Arc of Essex County is the largest service provider to individuals living with intellectual and developmental disabilities and their families in Essex County, New Jersey.
Rock the Farm Festival
Saturday, September 29, 2018; Noon - 10pm
Grant Avenue
Seaside Heights, NJ
Cost: $25 to $150
Website- Tickets & Line-up
Rock the Farm is a premier music festival located in central coastal New Jersey. Featuring craft vendors, food trucks, games, wine and beer bars, 8 hours of music across 2 stages, and the infamous foam dance party.
All proceeds from the festival benefit CFC Loud n Clear Foundation, an organization that promotes positive life choices by aiding drug recovery efforts. CFC has been featured on CBS, NBC, Fox, NJ 101.5, and so much more. CFC has assisted over 7,500 families since conception in 2012.
October 2018 NJ Charity Non-Profit Events
 Ridgefield PBA Truck-tober-Fest
October 20, 2018; 11:00 AM - 6:00 PM (Rain date 10/21/2018)
Veteran's Field
554 Shaler Blvd
Ridgefield, NJ 07657
Facebook page

Contact: Kevin Nebbia, Email:
knebbia@ridgefieldpolice.com
This fundraiser event features a Truck-tober-Fest with approximately 20 gourmet food trucks all serving different style foods.
Bring lawn --- Live music starts at 11am on a huge stage with three bands: Fish Eyed Blues(11am-1pm) SPINN(1:30pm-3:30pm) & Miss
Demeanor(4pm-6pm) along with a live DJ.
Get a desiginated driver and enjoy one of four style beers:
Flying Fish IPA, New Belgium Fat Tire, Hofbrau Oktoberfest or Coors Light.
Bring the kids ---The giant field will also hold plenty of kiddie activities from jump houses, rock climbing, face painting, balloon art and much more.
There will also be a 50/50 raffle. 100% of the proceeds will go to the Special Olympics of New Jersey.
 Donovan Delivers Halloween Trunk or Treat Fundraiser
October 28, 2018; 10am - 1pm; Rain or Shine
The Boathouse at Mercer Lake
334 S. Post Road
West Windsor, NJ
Web Site
Event Contact: Allison DeLay, Phone: 732-322-2582, Email:
info@donovandelivers.com
Event Cost: Adults $20 - Children $10 - Under 2 Free
Donovan Delivers Halloween Trunk or Treat Fundraiser is held to raise funds for families who have lost a child at birth. Fun activities for the kids: pumpkin decorating, cupcake decorating, Color Me Mind, Steamworks, make your own stuffed animal, mini-manis for the little girls, dj, brunch and more.
November 2018 NJ Charity Non-Profit Events
Susan G. Komen MORE THAN PINK Walk
November 4, 2018; 7am - 11am
Six Flags Great Adventure
1 Six Flags Blvd.
Jackson, New Jersey
Website & Registration
Contact: Meghan Coppingher, Phone: 609-896-1201, Email:
info@komencsnj.org
Event Cost: Free
The MORE THAN PINK Walk celebrates Komen CSNJ making an impact in central and southern New Jersey for 25 years, investing nearly $15 million in community breast health programs in our 13-county service area. We are excited for a day filled with hope, where we will honor breast cancer survivors and those living with metastatic breast cancer, remember those who have lost their lives to this disease and highlight the incredible work your support makes possible. There will be plenty of fun, food and surprises with participants walking together for the fight against breast cancer.
---
---