Charity, Non-Profit Events in New Jersey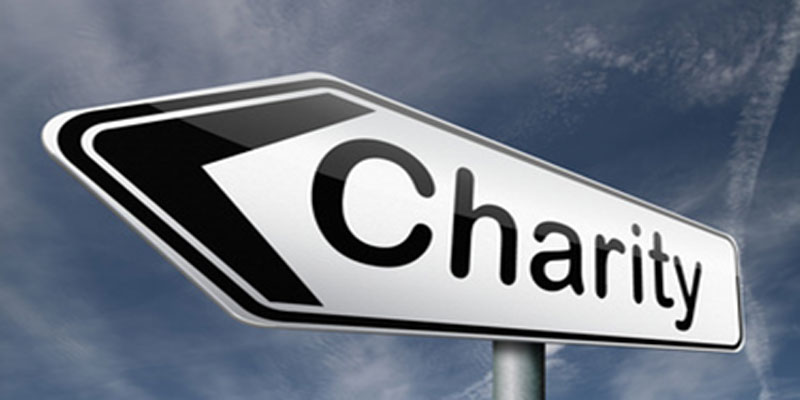 Discover Fund Raising Charity and Non-Profit Events
for Recognized Charities in New Jersey
These non- profit events include exhibits, walks, performances, gala's, shows, and other charity activities.
---
Note: Before planning a trip to visit one of the listed events, it is suggested that you call the event sponsor to confirm the event schedule. Sometimes conditions require cancellations or changes of dates, times and location.
 NJ Charity Non-Profit Events
Fall Harvest Festival
Late September until November 19th, 2023
Allaire Community Farm
1923 Baileys Corner Rd
Wall Township, NJ
Website
Admission: $3 for children under 18 and $5 for adults.
This event features lots of Autumn Atmosphere on a 25-acre Farm. the attractions and activities include a pumpkin patch, petting zoos, wagon rides, train rides, and a market full of autumn produce (including hay bales, mums, and cornstalks) ready to grab for all your home fall decor needs!
All proceeds from this event help support their mission to serve our rescued animals and target in-need populations, including special needs populations, At-Risk youth, and Veterans with PTSD.
Magic at the Museum with Midland and PNC
Sunday, November 19, 2023; 5:39pm - 9pm
Morris Museum
6 Normandy Heights Road
Morristown, NJ
Website/Tickets
Cost: $100 +
The Midland Foundation will host "Magic at the Museum with Midland and PNC" featuring the outstanding magic and mental entertainment of Henry Carlyle! Admission also includes a pre-show cocktail hour with appetizers and the opportunity to browse the museum exhibits, and a post-show dinner reception.
All proceeds support The Midland School and Midland Adult Services, non-profit organizations with a mission to promote personal achievement and foster independence for children and adults with intellectual and developmental disabilities (I/DD). Through innovative programs, they provide a lifetime of caring for individuals with special needs from ages 3 through adulthood.
Old Fashioned Christmas on the Farm & Walk through Light Show
Thursdays, Fridays, Saturdays and Sundays, beginning Friday, November 24th until Saturday, December 23, 2023
Allaire Community Farm
1923 Baileys Corner Rd
Wall Township, NJ
Facebook
Admission: $6 Children 18 & under $10 Adults
This event features a journey down into the Farm where you will feel as though you are in a magical Lifesize Christmas village. Your eyes will be filled with sparkle as you and your family get a bright holistic view of your journey to come. Down the hill, you can visit their indoor and outdoor petting zoos, have pictures with Santa in the museum, relax & watch classic holiday movies and holiday displays in the pavilion, visit their Model Train House, and immerse yourself in our picturesque holiday ambiance across the Farm! With the purchase of a Yuletide Wagon ride and or Polar Express tickets, you'll take a magical ride to visit the two tunnels of lights, our Mighty Christmas Village, and all the animals that reside in our outside paddocks.
Proceeds of the event this nonprofit organization and in supporting rescued animals and programs for special needs individuals, teens with mental health issues, and Veterans with PTSD that operate over their winter season.

German Christmas Market of NJ
Friday, December 1, 10:00am - 9:00pm, Saturday, December 2, 10:00am - 9:00pm, Sunday, Dec 3, 2023, 10:00am - 5:00pm: Open Rain or Shine
Sussex County Fairgrounds
37 Plains Rd,
Augusta, NJ
Website
Event Cost: Kids 12 & under: FREE (No ticket necessary), Veterans: FREE (No ticket necessary), Adults & teens (13 & up): $10 at the door, Seniors (65 & up): $7
Enjoy the sights, sounds and smells of a German Christmas Market, Authentic Wooden Huts, Gifts, (100+ vendors) Entertainment, Food, Thousands of Lights, Christmas Trees, Snowflakes, Candy Cane Walkways and Visits from Santa Horse Drawn Carriage Wagon Rides around the fairgrounds complete with jingling sleigh bells!
The majority of our proceeds are donated to local Sussex County charities.

Operation Toy Train
December 2, 2023; 1pm - 2pm
Broad Street Tracks
Broad Street
Washington, NJ 07882
Website
Event Cost: Free
This event features a Toy Train making a stop in Washington Borough that train will stop on the tracks on Broad Street by the Borough Park/Pool where you can bring any NEW and UNWRAPPED toys to donate for Toys for Tots. Santa and Mrs. Claus will be on board to help the Marines load up the train car. If you can't make it on Saturday, bring your toy donations to Hometown Holiday on Friday, December 1st, 2023. Free parking, rain or shine.
---