Charity, Non-Profit Events in New Jersey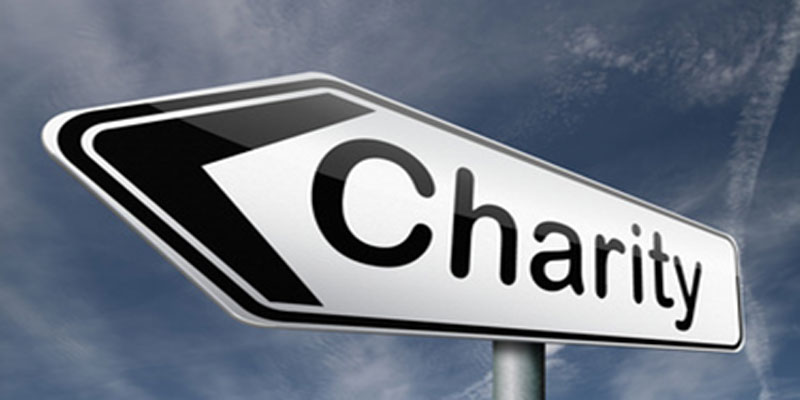 Discover Fund Raising Charity and Non-Profit Events for Recognized Charities in New Jersey
These non- profit events include exhibits, walks, performances, gala's, shows, and other charity activities.
---
Note: Before planning a trip to visit one of the listed events, it is suggested that you call the event sponsor to confirm the event schedule. Sometimes conditions require cancellations or changes of dates, times and location.
 NJ Charity Non-Profit Events
Great Swamp Great Music festival 
May 22, 2022: 12pm - 7 PM; (rain or shine)
Giralda Farms
Dodge Drive/Madison Ave. (Rt. 124)
Madison, NJ
Website and Tickets
973-538-3500
Tickets: Adults: $30 ($35 at the gate) students: $20 ($25 at the gate): children 13 and under free
This event features musicians, who are all generously donating their time and talent, for a top-notch day of music in support of clean water and a healthy environment. Performing at the festival are three returning crowd-favorites and two exciting new acts. In order of appearance, the lineup includes: The Refuge Dogs, The Step Brothers Band, Lenox Underground, Not Enough Jeffs, and The Big Fuss. Nick Amling & The Lifeline will entertain those who arrive before noon and Nick will keep the music going between band sets. New to the festival this year, comedian, and New Jersey native, Max Antonucci, will emcee the event
Proceeds from this event will help support GSWA to protect and improve the health of the Passaic River through science, education, land preservation and stewardship, and advocacy.
Rock Hunger V 
Saturday, June 4th, 2022 @2pm
Old Canal Inn
2 East Passaic Ave
Nutley, NJ
Website/ Tickets
Tickets are $25 per person when purchased in advance online.
A high-energy music festival, featuring several well-respected local bands.
Groove along with great performances from The Attic, Dirty Blond (Blondie Cover Band), The Sticky Wickets, Marin Contini and The Porch Rockers! Cash bar, menu available, tricky tray prizes and 50/50 raffle are available to attendants. This lively event attracts an audience exceeding 200 people. Rock Hunger is a franchised event with national recognition. All proceeds benefit NFSB programs including the Food Pantry.
Legacy Ride to Thrive
June 11, 2022; 6:30am - 1:30pm
Burlington County Fairgrounds
1960 Jacksonville Jobstown Road
Columbus, New Jersey 08022
Website
609-288-3127
Cost: $60 for adult riders. $40 for youth riders (17 and under)
The Legacy Foundation Ride to Thrive is a non-competitive, supported cycling ride for all skill levels through the scenic farmlands of Burlington County. Starting and finishing at the Burlington County Fairgrounds in Columbus, NJ, participants can select a 25, 45 or 63-mile route. This fundraiser includes an event headband giveaway, raffle, continental breakfast, hearty lunch under a tent, chair massage, music, full SAG support and multiple hydration stations.
Proceeds frpm the event will benefit The Legacy Foundationto to support children and youth with Intellectual and Developmental Disabilities served by Legacy Treatment Services.
The Dragons Are Coming!
Sunday, July 10, 2022
Lake Lenape
Mays Landing, NJ
Website
(609) 926-2699
The Cancer Support Community New Jersey at Gilda's Club Dragon Boat Festival 2022 The Festival will be a day of Dragon Boat races, a flower ceremony for loved ones touched by cancer, live entertainment, fantastic local food, vendors, and fun for the whole family! Dragon Boating is easy to learn, extremely safe, and an activity where men and women compete side-by-side towards the same goal. Regardless of how young, old, big, or little: once a paddler is in stroke, they are contributing to their team! Add the outdoors, the water, the visual spectacle of dragon boating and you get a perfect activity for friends and family, corporate team building, or a school outing! Absolutely no experience is necessary to participate and we provide the boats, paddles, life jackets, and race course! We recommend about 21-24 participants per team, with a minimum of 8 female paddlers in the boat for every race. The minimum age to paddle is 12 years old. The Dragon Boat Festival benefits Cancer Support Community New Jersey at Gilda's Club's free programs for men, women, teens, and children impacted by cancer.
'22 MBA Wine Tasting

July 29, 2022 @ 6:00 pm - 9:00 pm
Edgemar Circle Recreation Field
located adjacent to the Jerome avenue ballfield
Margate, NJ
Website
This event is much more than just a WINE TASTING!
Hosted by Diane Mitchell from 95.1 WAYV's "Mike & Diane Show", the event boasts a live and silent auction with auctioneer Lou Solomon. Amazing food, Jagielky's Chocolates, palate pleasing wine, craft beers, spirits, tasty bar drinks that are minus the alcohol, live music and dancing with the Mas Tequila Orchestra – all combine to make this an exciting (and annually sold out) event!
A portion of the proceeds from this event helps fund the opportunities and needs for children, including high school seniors who have attended Margate City schools and are continuing their education.
The 13th Annual Elephant Talk Indie Music Festival
Friday, August 5th & Saturday, August 6th, 2022; 5 p.m. to midnight Friday, and 11 a.m. to midnight Saturday
The Watering Hole
6494 Weymouth Rd.
Mays Landing, NJ
Facebook
609-625-9300
Cost: $10/day, Can be paid upon entrance.
Held at the Watering Hole on 12 acres in the Pinelands, The (Elephants For Autism) Indie Music Festival will feature more than 60 bands, food and drink specials and raffle items, the Elephant Talk fest will rock . The indie music festival will feature original bands such as UGLI, The Blues Reincarnation Project, Loud Love, The Surf Jerkz and more. This festival is for all ages to enjoy, so bring the whole family along.
All proceeds go to Sprouting Opportunities to provide education and support to families, communities and individuals. Their goal is to create new job opportunities for young adults with autism and or special needs.






---