New Jersey Leisure Guide
About This Website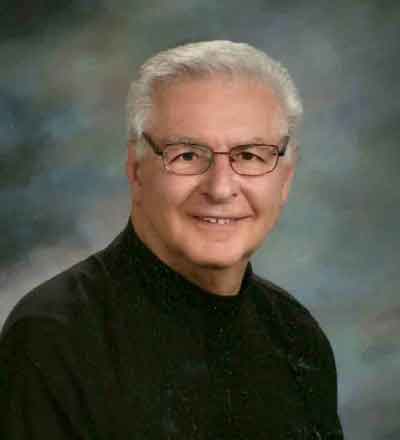 Hi;
I'm Frank and I am from New Jersey.

Some people say, ..... especially my wife, that I am retired. I guess it depends how you define retired. As Confucius sez "Choose a job you love, and you will never have to work a day in your life".
I have a passion for travel and for New Jersey and all the leisure activities and attractions that New Jersey has to offer.
It gives me great pleasure in sharing information on New Jersey with others. The best news of all --- it pays my bills.
The past several years I have written many articles on New Jersey that have been published on the Internet and on this web site.
The information found on this web site comes from many sources:my own knowledge of New Jersey, ideas, suggestions and questions from viewers that prompt me to undertake research that eventually becomes an article that is either published on the Internet or as a page on this web site.
I am never at a loss of topics on New Jersey to write about. The more web pages and articles are created, the more viewers are attracted to this site, and with more viewers, comes more ideas and questions, and so on, as the process continues to snowball for the benefit of all.
This web site has made it possible for me to continue to share my passion for travel and New Jersey with others, and receive an income while doing it
.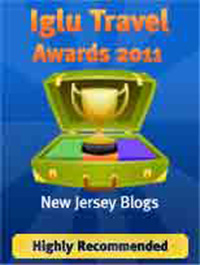 New Jersey Leisure Guide is the recipient of IGLU's 2011 Travel Award for being at the top of the chart when it comes to providing you with the information you need to plan your New Jersey trip.
How I Built a Web Site Business Working From Home
You may have come here to learn more about New Jersey, but I decided to add this section because a lot of people have been asking how I built this web site, keep it fresh with new content, and make money doing it.
When it comes to building a web site, I am a novice. I was looking for an inexpensive way to launch a web site, and under the direction of professionals, learn to build and grow a quality web site with a high web site ranking that will attract visitors and generate income.
After wading through the tons of build a web site "get rich quick" empty promises, I came across a great package called Site Build It (SBI). I also discovered that 98% of new web sites fail and many people spend thousands of dollars and waste years of their lives working on a web site that may be pretty, but not many people ever get to see it.
After digging deeper with SBI, I became convinced that they were for real. I ordered my annual subscription and haven't ever regretted it.
I'm using SBI to build this web site and am having a lot of fun every single day. They provide me all the tools, right at my fingertips, to build my web site and I don't have to worry about any tedious technical mumbo-jumbo.
While the internet is a great medium to disseminate free information and make money doing it, success on the Internet comes with a plan, knowledge, tools, and the persistence to stay on course over the long term.
On the Internet nothing happens by chance. Viewers don't just happen to accidentally find your site. You need to have the knowledge and tools to attract visitors to your site.
You probably found this site by using a search engine. Well that's what SBI helps me with. It showed me how to build pages that rank high with the major engines, giving me a great source of free traffic.
Warning:
SBI is not a "get rich quick" scheme. Unless you are committed to a long term investment and are willing to put in many hours a week to build 500 pages of rich, original content, this is not for you.
The Internet isn't some fast, magical way to become super rich overnight but if you get it right, it can change your life.
SBI is a good business opportunity for both beginners and advanced web developers who prefer to spend their time on creating content, leaving the technical operational stuff to someone else.
If you are one of many people who are housewives, hobbyists , or retirees, or simply someone with a passion to share your love with others and desire to make some money doing it, you should use Site Build It to build a web site.
You start by selecting a subject that you have a personal interest in. Think about your hobbies or passions, or products or services that you can sell? Do you have the solution to a problem that can help people? The topic can be anything. Just make sure you are interested enough in the topic to build a useful, informative site - otherwise you'd get bored and abandon it.
I've been using SBI for almost nine years, and I've been absolutely pleased with the support from SBI and the results the web site has achieved.

The system is impressive, and there is so much to talk about, but in the interest of being concise, I'll refer you to SBI.

For a quick introduction to what SBI can do for you, check out this video.
Other New Jersey Resources