Point Pleasant, New Jersey - Visitors Guide
An Exciting Jersey Shore Beach Destination For All Ages

Point Pleasant is the ultimate Jersey Shore destination, offering exciting activities for a day trip, a week end, or as a summer vacation destination.

Only a one-hour drive from New York City, or an hour and a half ride on New Jersey Transit, with a 15 minute walk to the boardwalk, this small town on the Jersey shore is a popular vacation spot for North New Jersey and NYC tourists, or "benny's" as the locals call them.
A popular Jersey Shore destination for family oriented entertainment, Point Pleasant Beach is also a go to destination for young adults enjoying late night dance clubs.

Parking is available at the metered municipal parking lot on Ocean Avenue. For a higher fee, there are also a private pay lots. Free on street free parking is available several blocks from the Boardwalk.

The Downtown area boasts a shopping district with many unique shops and antique establishments, making the area a great location for all ages. And if shopping builds up an appetite, the many fine restaurants, coffee shops and cafes are there to satisfy whatever your taste is.

Point Pleasant Attractions & Things To Do
The Boardwalk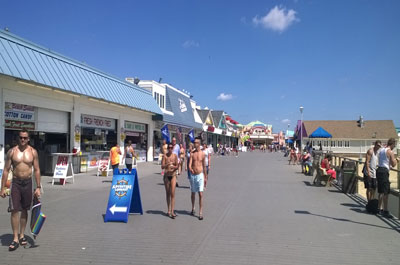 The Boardwalk, one of the nicest in the state, stretches for a mile and has a first class aquarium, family amusements, rides, games of chance, arcades, food, live entertainment, and a one-of-a-kind Victorian-style ice cream parlor. During the summer they also have fireworks and laser light shows

The Beaches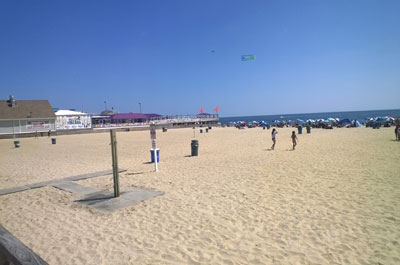 Almost two miles of Point Pleasant's beaches are managed by different entities with each having their rules and fee. They include: Bradshaw Beach,. Jenkinson's Beach, Martell's Beach
-
Maryland Avenue Beach and Risden's Beach
Jenkinson's Aquarium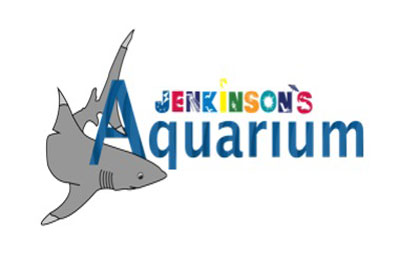 Explore two floors of exotic fish, mammals, and birds. Facilities include a petting tank and a fossil room. he aquarium is open all year except on Thanksgiving, Christmas and New Year's Day.
Website
Jenk's
Nightclub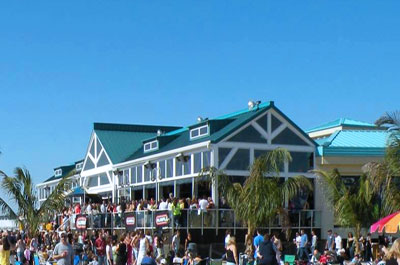 Features the Jersey Shore's favorite bands & DJs with state-of-the art light & sound. Join in on the dance floor or relax on the deck with friends.
Website
Martell's
Tiki Bar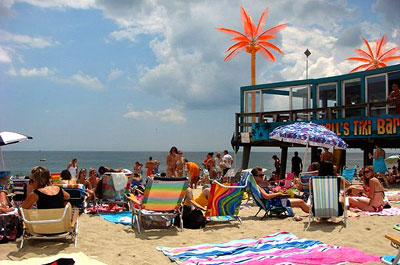 Located on the beach with a view of the band stage that hosts many of the Jersey Shore's hottest acts. The dance floor is one of the best in the north Jersey shore.
Website
Uncle Vinnie's
Comedy Club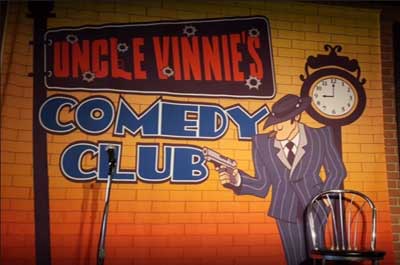 Now one of the popular comedy clubs in Ocean County. They feature the areas top comedians with open Mic nights and special shows.
Website
The Festival
of the Sea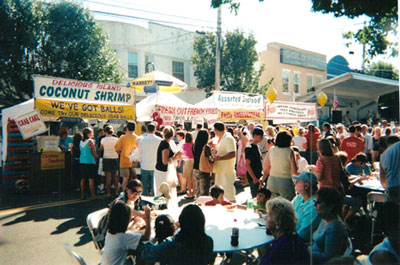 Held Downtown in September as an end of summer gathering. Local restaurants and vendors provide the large crowds with delicacies such as crab cakes, shrimp skewers, paella, soups and bisques, lobster, and other seafood items..
Website
The Rhythm &
Chowder Festival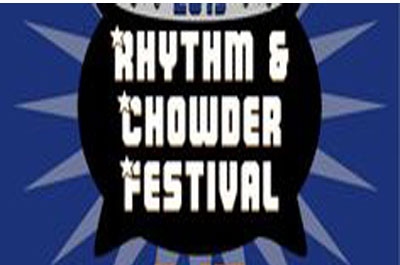 Held annually in October, features some of the regions best chowder's with live entertainment, and a beer garden.
Website
The Jazz and
Blues Fest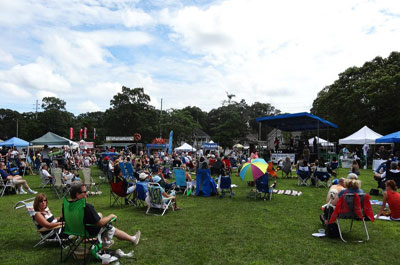 This annual Jazz and Blues Fest is held in May or June and attracts national, regional and local Jazz & Blues artists.
Places to Stay in Point Pleasant

Amethyst Beach Motel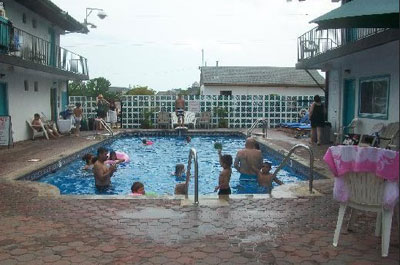 Includes continental breakfast served poolside in their patio, a heated Pool, grills to cook your own food, and discounted beach passes.
Reviews/booking
Driftwood Motel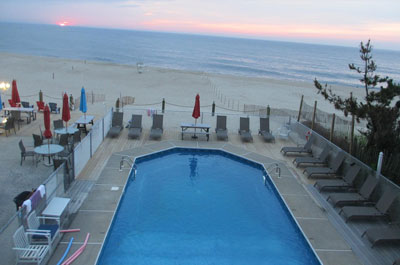 Located directly on a Private Beach with a snack bar and a heated pool.
Reviews/Booking
Point Pleasant Manor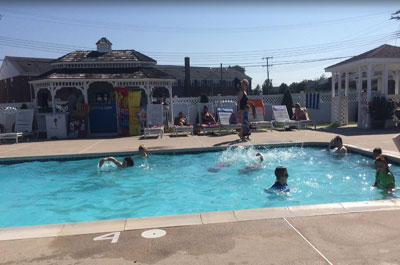 All rooms come equipped with private bath, refrigerators, free High Speed Internet Access and a spacious and relaxing lobby
Reviews/Booking
Rode way
Inn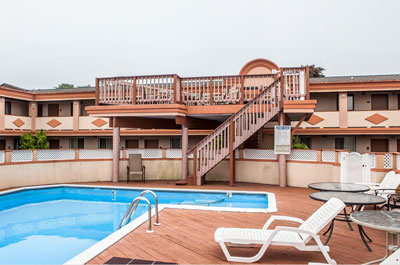 Features an outdoor pool and amenities including; Free continental breakfast , Free wireless high-speed Internet access , Free coffee, and Free local calls
Reviews/Booking
Sand Pebble
Motor Lodge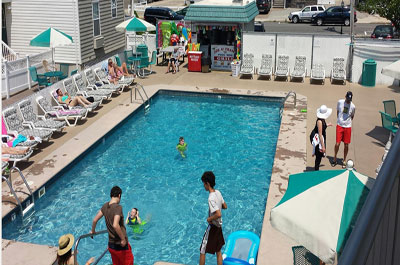 Across the street from the beach and two blocks from the boardwalk Features an outdoor pool and free Wi-Fi access.
Reviews/Booking
Shore Point
Motel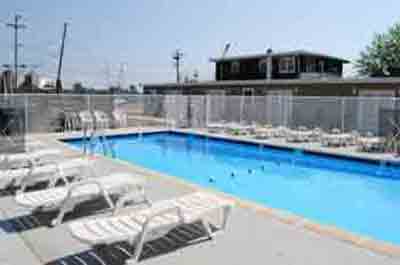 Free beach passes to its guests, motel features a seasonal outdoor pool. The beach is less than 10 minutes' walk away from the property.
Reviews/Booking
The Tower
Cottage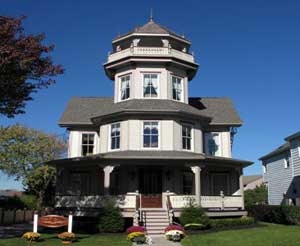 A restored Queen Anne Victorian inn is situated away from the hustle and bustle of Point Pleasant in a quiet area just two blocks from the beach. Each room has a romantic, marble framed gas fireplace,
Reviews/Booking
White Sands Oceanfront
Resort & Spa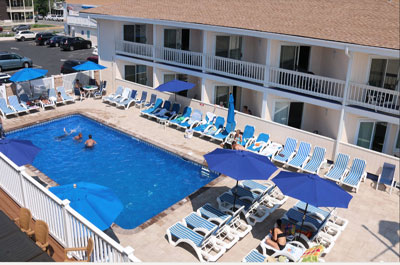 Located in two buildings, one on a private beach, the other building is across the street. Has a full service spa, a fitness center, a heated indoor pool, and a conference room for business meetings.
Reviews/Booking
The Grenville
Hotel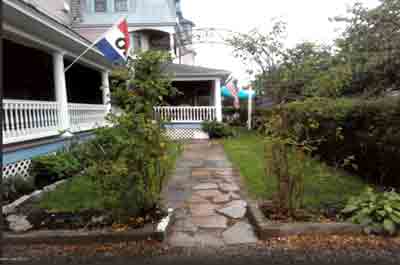 Located in nearby Bay Head, this charming landmark 125 Year old Victorian Hotel is just 100 yards from the ocean and a great place for a romantic getaway. It has a fine dining restaurant on the premises.
Reviews/Booking