Wildwood, New Jersey - A Visitors Guide
A Jersey Shore Family Destination with A "Doo-Wop" heritage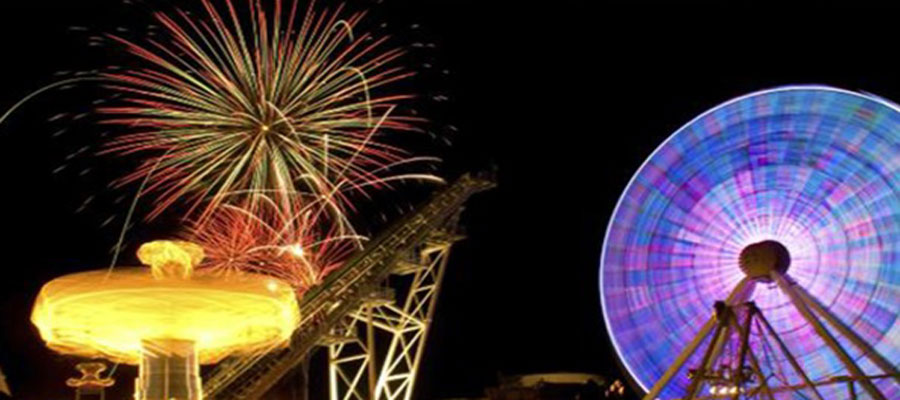 Photo courtesy of the City of Wildwood

Wildwood is a popular south Jersey beach destination for families looking for a reasonably priced summer vacation with plenty to do.

The Wildwoods are a Jersey Shore treasure with free, wide, white, powdery sandy beaches, and a world class boardwalk with amusement piers, restaurants, and salt water taffy shops.

Wildwood is also popular with visitors who come for the "Doo Wop", 50's and 60's themed architecture, music and history of that era.

The Affordable Family Vacation Destination

The beaches cannot be topped! This shore destination has one of the most beautiful beaches on the east coast. The sand is amazingly soft, powdery-white, and very wide with plenty of room to spread out and enjoy. It is also free --- a rarity with New Jersey beaches. The warm water lasts longer than the northern stretch of the Jersey Shore and offers an extended summer season that thrives until the end of September and begins to wind down in October.

During the spring, summer, and fall, The Wildwoods are host to a number of events including championship volleyball tournaments, monster truck races, concerts, movies on the beach, ethnic festivals, fireworks displays, crafts, and antique car shows.

The boardwalk, two miles or 38 blocks long, along the North Wildwood and Wildwood stretch of shore line, claims to have more rides than Disneyland.

Wildwoods: A "Doo Wop" Heritage
With the onset of the Doo-Wop era, taken from the music industry's definition of that period from 1948-61, working class people were experiencing an increase in leisure time, affluence, and new cars that are now known as classic "Doo-Wop" cars. Families from the Philadelphia and New York areas came to enjoy this beach destination as an affordable, fun, and a great place to take the kids for a vacation.

This demand spurred the development of the town's motel lodging that has since become known as "Doo Wop Architecture". You could drive and park your car right alongside your room and didn't have to cart your luggage through the hallways or worry about the kids making noise, or tracking their sandy feet indoors.

The Wildwoods Encompass Three Popular Tourist Municipalities:
North Wildwood, Wildwood, and Wildwood Crest
North Wildwood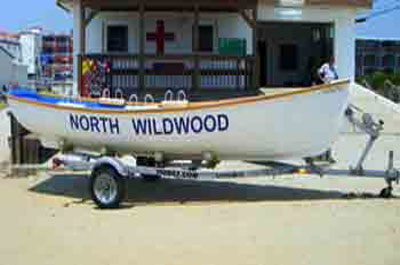 Features a quarter mile wide beach, motels, restaurants, and beds & breakfasts. This  is a popular destination for family fun and entertainment with ten blocks of the northern end of the Boardwalk filled with roller coaster rides, food and ice cream stands, and saltwater taffy.

Wildwood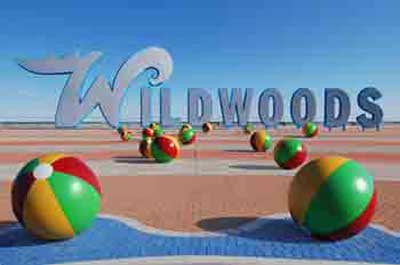 Located in between North Wildwood and Wildwood Crest, this is the center of activity with the Convention Center, the business district, and 28 blocks or 1 1/2 miles of the two mile of the Boardwalk running through it.

Wildwood Crest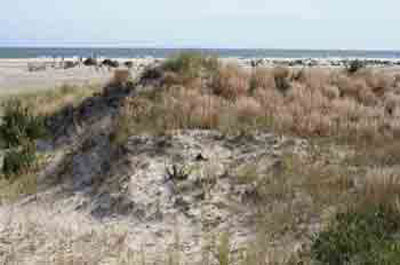 More of a residential area than either of it's two northern neighbors but still shares the Doo Wop motel architecture. The setting of this town is more natural, especially with the town's beach conservation efforts to protect sand dunes and dune grass.

The Wildwoods Attractions & Things To Do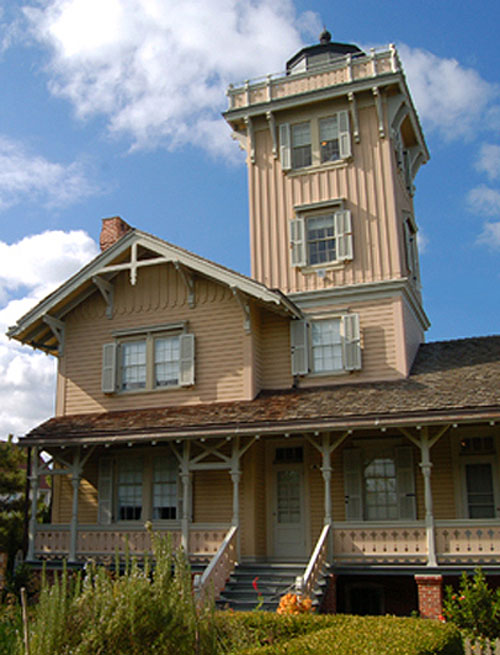 The Hereford Inlet Lighthouse
Located in North Wildwood, NJ, built in 1874, is a unique historic and picturesque lighthouse and the only one of this style on the east coast. Now owned by the town of North Wildwood, it has reopened to public tours of the light and its extensive gardens.

---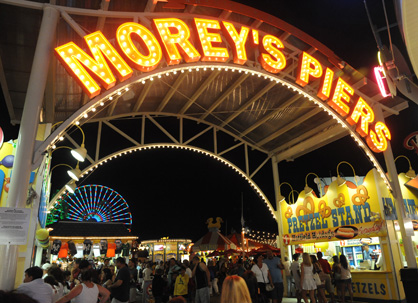 Morey's Piers
The main amusement center with three other Piers and a water park providing rides and amusements for all ages. There are more than 100 rides and attractions, shopping, and restaurants along the 2-mile boardwalk.
Website
---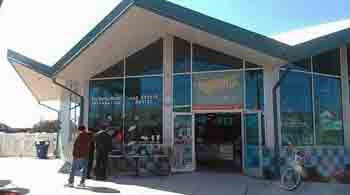 The Doo Wop Preservation League Museum
The "League" is actively involved in the preservation the classic Doo Wop "feel" to prevent it from becoming a memory. Make sure to visit the Doo Wop museum, featuring period furniture, neon and street signs from the 1950s. It's located across from the Convention Center.
Website
---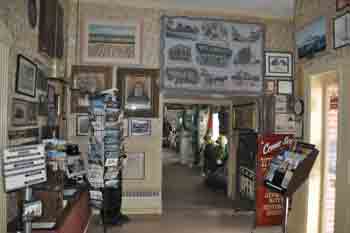 George F. Boyer Historical Museum
A must visit for 50's & 60's music lovers. Learn how Woodstock changed the world of popular music and how that event was responsible for the death of top live music entertainment in Wildwood.
Website
---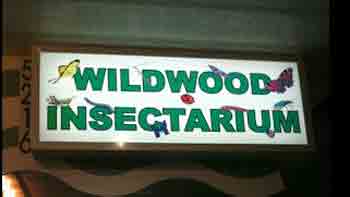 Wildwood Insectarium
A branch of the original Philadelphia Insectarium, they have thousands of live and mounted insects, tons of interactive displays, fun stuff for kids, and a whole lot more.
Facebook page
---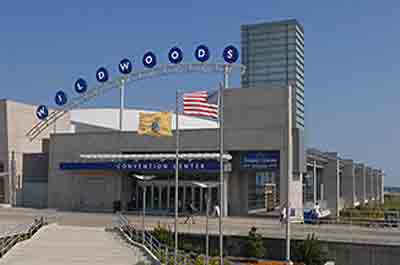 The Wildwoods Convention Center
Located on the Boardwalk directly overlooking the beach and ocean, hosts many popular events including the international Kite Festival, classic car shows, the National Dance Finals, the Harlem Globetrotters, the Roller Derby Tournament, Comics & Collectibles shows, and more.
Website
---
Dolphin and Whale Watching
Big Blue Sightseer Cruiser
Website
They offer three daily cruises to choose from. Cruises are narrated by a Marine Biologist
Dockside Fishing and Crabbing
Crabbing is a very popular summer and fall activity along the bays and creeks in the Wildwood area.
Lakeview Docks
Wildwood Crest - Pier
Website
Thrill Packed Boat Rides

Silver Bullet Tours
Wildwood Marina
Foot of the Bridge Rio Grande and Susquehana Aves. (Next to Boat House and Urie's Restaurant Wildwood, NJ
Website
The Silver Bullet's twin V-12 turbo-charged diesel engines will give you the experience and thrills of a NASCAR Race Driver as it speeds up and down the oceanfront. On this thrill packed adventuresome journey you will experience 90 minutes of dolphin sightings and many other types of marine life. Be sure to wear casual clothing or bathing suits as the spray will cool and refresh you. They are also available for private charters.
More Wildwood Tourism Information