The Highlawn, West Orange, NJ:
A Restaurant Review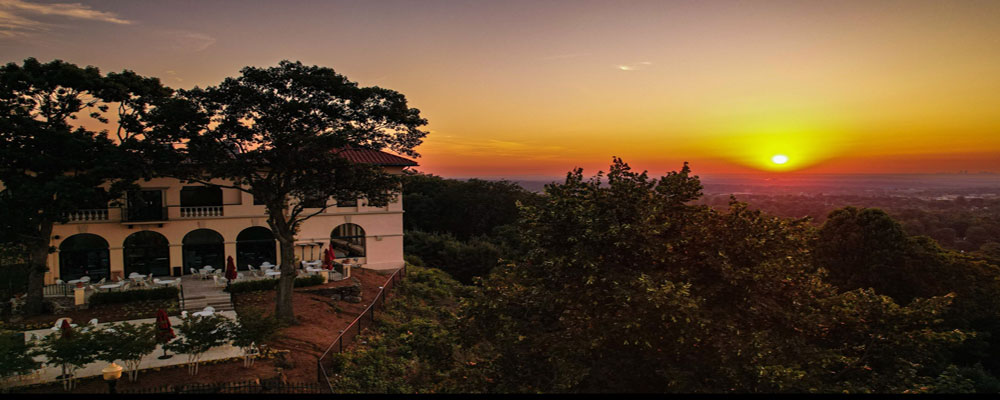 Highlawn
Eagle Rock Reservation
West Orange, NJ
Website
The Highlawn: Restaurant Highlights

Fare: New American

Price: Expensive

Food Quality: Well-executed inspirational, approachable menu.

Service: Professional, well trained, and attentive

Ambiance/Decor: Upscale, with stunning scenic views of the New York City skyline and Eagle Rock Park.

Overall Rating: 3 Stars

Note:  Four star Rating System from 1/2 Star = poor to 4 stars = Best in Class

Noise Level:  Moderate - High

Dress: Upscale Casual

Recommended For:   Diners who enjoy creative well prepared American food in an upscale destination restaurant with scenic skyline views.

Not Recommended For:  Budget minded diners who prefer casual dining in a less formal setting with lower menu prices and larger food portions.

Recommended dishes: When available, The Signature Slow Roasted Boneless prime cut; The Miyazaki prime sirloin steak; The roasted Branzino; and the 24-hour Bolognese

Liquor: Broad selection of wines and specialty cocktails. Bar scene is vibrant.

Restaurant Review

The Highlawn is one of Northern New Jersey's top restaurants offering diners an exceptional scenic view with outstanding food.
Its striking view of the Manhattan skyline is only the beginning of an exceptional dining experience. The impressive view fits in with The Highlawn's creative, well prepared American fare. It is a turn-of-the-century Florentine-style pavilion that's been beautifully restored to European grandeur.
This is a restaurant to choose as a place to bring visitors from out of state, or to celebrate a special occasion, or for a romantic dinner for two.
Now under the ownership of the Frungillo family, known for their commitment in preserving and enhancing historic upscale restaurants. In taking over the Highlawn in 2021, they invested in extensive renovations and upgrades. The Highlawn is a fine dining experience with all the amenities and without the stuffy atmosphere. The Highlawn has also relaxed its strict dress code in favor of upscale casual
The dining room is exceptionally large, featuring large windows that offer an unobstructed view of the NYC skyline, at times can be noisy. If planning a romantic dinner, ask for a table near the window.
During the warmer summer months there is outdoor dining on the patio with scenic views of the New York City skyline and Eagle Rock Park. Enjoy lunch or dinner under the stars.
The kitchen is run by Culinary Director and Executive Chef Will Prunty. Chef Prunty is a graduate of the Culinary Institute of America and honed his culinary skills previously working in the kitchen at Bouley and Liam in New York City, Frankies Spuntino and Prime Meats in Brooklyn, and the former Ciao in Basking Ridge, NJ
Th menu served in the Grill room has become more approachable, with many primed, dry-aged meats. As an example of their new, approachable menu, the steaks are prepared on a part-wood, part-charcoal Argentinian grill, where more subtle flavors have been added to the steaks than the traditional steakhouse.
The menu at the Highlawn is well-executed and attractively presented.
The Highlawn is open seven days/week serving Brunch Saturday - Sunday; Lunch Wednesday - Friday; and for dinner seven nights/week
Open on holidays; Valentine's Day, Easter, Mother's Day, Thanksgiving, Christmas, and New Year's Eve.

(updated:September 2022)