Restaurant Latour, Hamburg, NJ: A Restaurant Review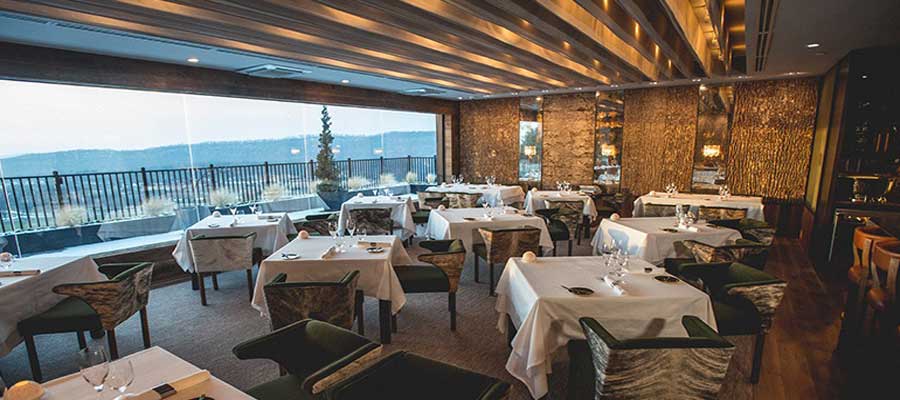 Restaurant Latour

Crystal Springs Resort
1 Wild Turkey Way (Crystal Springs Rd.)
Hamburg, NJ 07419
Website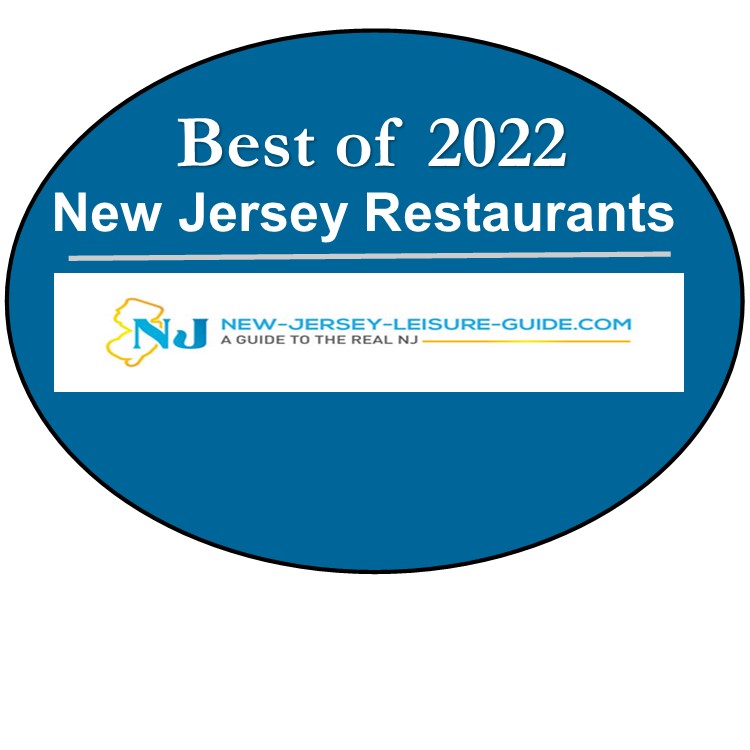 Restaurant Latour, located in the Crystal Springs Alpine themed hotel resort, is a destination restaurant and an ideal spot for diners celebrating a special occasion.

Restaurant Latour:  Restaurant Highlights

Fare: Modern American with International Influences

Price: Very Expensive

Food Quality: Extraordinary. Offers well executed, and artfully crafted seasonal menu, using high end seasonal and foraged items, and fresh local produce.

Service: "white glove" service is professional, knowledgeable, and attentive. not intrusive. Plan on spending three hours for a memorable dining experience.

Ambiance/Decor: Stunning, elegant, romantic, modern look using natural and reclaimed elements, with a scenic view looking through the floor-to-ceiling windows out over the golf course to the Kittatinny Mountains

Overall Rating: 3 1/2 Stars -- One of the best restaurants in New Jersey. Classified as an upscale "Chef-Inspired Fine Dining" restaurant. (* Note - See below restaurant classification for details)

Note: Four-star Rating System from 1/2 Star = poor to 4 stars = Best in Class

Noise Level: Moderate

Dress: Upscale Casual

Recommended For: Diners who enjoy high end fine dining, including creatively prepared food, excellent service, and an impressive wine collection.

Not Recommended For: Diners on a limited budget who prefer a casual setting with traditional American menu items

Recommended dishes: When available, The Muscovy Duck with beetroot, chocolate, popped sorghum; The Rabbit Roulade with cascara, prosciutto, king prawn; and for dessert, the dark chocolate with blood orange and beetroot

Liquor: Full-service bar especially for wine aficionados with an impressive wine collection of 135,000 bottles and over fifty varieties of wines available by the glass.

Restaurant Review

One of the top upscale Fine dining spots in northern New Jersey. Restaurant Latour is in the Crystal Springs Resort, a 4,000-acre high end Alpine themed hotel resort.

This destination, Chef-Inspired Fine dining restaurant, has all the amenities of fine dining without the "Old World" stuffy ambiance.

It is a great choice for diners who can afford to splurge to celebrate a special occasion or a romantic experience.

The Kitchen is run by Executive Chef Aishling Stevens. Chef Stevens received a degree in Commercial Recreation & Hotel Management from East Stroudsburg University. She later honed her culinary skills in Australia and in the U.K. where she worked as a sous chef at The Walpole Arms, a Michelin Bib Gourmand farm-to-table country pub. Prior to serving as the Executive Chef at Restaurant Latour, Chef Stevens served as Culinary Director with the American Hospitality Group in NJ.

The well-executed, and artfully crafted seasonal menu at Restaurant Latour is prepared using the best seasonal and foraged items, and fresh local produce, when available. The Crystal Springs Resort On-site Chef's Garden provides a seasonal source of organic herbs, lettuces, fruit, vegetables

The menu options include four-course prix fixe (plus optional cheese) or the seven-course chef's tasting

Restaurant Latour is especially popular with wine aficionados. It contains an impressive wine collection with over 105,000 bottles. Every day at 3 p.m., a complimentary public cellar tour is offered to everybody who signs up for it at the hostess stand by the Crystal Tavern.

In 2018 they were inducted into Wine Enthusiast's America's Best Wine Restaurant Hall of Fame. Restaurant Latour is the only restaurant from New Jersey included in the newly created Best Wine Restaurant Hall of Fame, which also boasts industry royalty like Daniel, Eleven Madison Park, Gramercy Tavern, Per Se and The French Laundry.

The dining area interior has recently been renovated with a stunning, elegant, modern look using natural and reclaimed elements, including real tree bark, stone from local quarries, caribou hides, and other improvements including antique lighting fixtures from Europe, a hand-woven wool carpet from Barcelona, and custom-made table and chairs upholstered in moss green mohair.

The dining area also has a six-seat Somm table crafted from a local quarry stone and supported by reclaimed train trestles. The Somm Table has communal seating and is less formal than the rest of the dining area. This is nice addition for solo diners who do not want a full dinner and is a popular spot for sampling wines.

A highlight of the ambiance is the scenic view looking through the floor-to-ceiling windows out over the golf course to the Kittatinny Mountains. In the summer there is outside dining on the patio that gets you close to nature with an un-filtered view of the Kittatinny Mountains.

For that special ambiance, arrive for dinner in time to take in the sunset over the mountains. It is a plus for a romantic occasion.

In the warmer summer months, there is outdoor dining on the patio with scenic views of the Kittatinny Mtns in the direction of the Delaware Water Gap and Pennsylvania

Not recommended for children. Children under 21 not admitted

Restaurant Latour is open 4 days/week: Thursday - Sunday for Dinner: 5:00PM - 10:00PM

Reservations are required. For weekend dining, suggest making reservations at least a week in advance.


* Description of Restaurant Classification - Chef-Inspired Fine Dining:

"Old World" with sophisticated and romantic décor.
Priced higher than other upscale restaurants to cover the cost of the added amenities.
They are chef driven by chefs with impressive credentials including formal culinary education and skills honed at award winning restaurants.
Committed to high quality food ingredients such as imported items not available in the supermarket, with emphasis on local seasonal farm-to-table produce, wild caught seafood, & meats without the use of antibiotics and growth hormones.
The wait staff is rigorously trained --- professional, knowledgeable, and attentive.

Has an alcohol menu with high end wines and specialty cocktails and with a staff knowledgeable in wine pairings.
Additional amenities include linen and fine China table settings, carpeted flooring, chandeliers, and complimentary sorbets, dessert chocolates, etc.
Patrons tend to be older, more formally dressed, with high incomes.


The most popular upscale restaurants in New Jersey, classified into three categories; Chef-Inspired Fine Dining, Chef-Inspired Casual Dining, and Contemporary Casual.
learn more about the three types of upscale restaurants and how reviews are created.

(updated: November 2022)