The 2015 New Jersey Fall Film Festival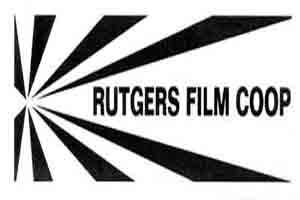 New Jersey Film Festival
October 9th  2015 @7pm
Rutgers University
Voorhees Hall (adjacent to the Zimmerli Art Museum)
Free parking in Lot 9
71 Hamilton Street/College Avenue Campus
New Brunswick, New Jersey
Website
Cost: $10 General admission,  $9 Students & Seniors; $8 Rutgers Film Co-op/NJMAC Friends
One of this weekend's popular Central Jersey events will be attended by movie goers who will get to view creative short films along with the opportunity to meet close up with the New Jersey film makers who created the productions .
The theme for this weekends festival is Jersey Fresh: Films by New Jersey Filmmakers.

The film festival is a non-commercial exhibition of independent, classic, international, and experimental films and videos.
According to Professor Albert G. Nigrin, Executive Director/Curator of the New Jersey Film Festival, the Festival, how in its 34th year, is the longest running Call For Entries Festival in New Jersey. The showings are open to the public and are expected to draw 100 people per screening. Come early, just prior to the screening, sandwiches will be provided courtesy of Jimmy Johns.
The schedule features;
"Necropolis", by Marc Reed, Lambertville, New Jersey
Marc is an accomplished multi-media talent with expertise as an artist, photographer, film maker, animator, web designer, graphic artist, and illustrator. To learn more about Marc and Necropolis, visit his Website
Film length 4 minutes
"Necropolis" is a cemetery safari in time lapse. The title is Ancient Greek for "City of the Dead". In this experimental short film, time-lapse cinematography is used to bring the dead back to life.
\
"Pieces of Belmar", by Zack Morrison, East Brunswick, New Jersey
Zack is a Video Producer & Student at Columbia University School of the Arts . For more info about Zack and Pieces of Belmar, visit his Face book page
A short film about a young girl who goes on a journey through her Hurricane Sandy-torn town, along the Jersey Shore, and re-discovers what it really means to come home. The family was re-located  to a small room at a shore motel on Christmas Day. 
"The Tip", by Daniel Linke, Towaco, New Jersey
Film length 9 minutes
A film about two guys chatting in a diner.
"Rowen", by Josh Rubenstein, Morris Plains, New Jersey
This is Josh Rubensteins film debut. For more info about Josh and Rowen, visit his Face book page
Film length 19 minutes
It's about Rowen Peters, a well respected yet terminally ill novelist who embraces his inner happiness by embarking on one final adventure. Having not written anything worthwhile in 20 years, he abandons his current life, writer's block and treatments hoping to find inspiration for his final novel.
Casting Couch, by Tobi Sigona and Keith St. Lawrence, East Brunswick, New Jersey
Tobi and Keith are two aspiring film creators.  For more info about Tobi, Keith, and Casting Couch, visit their Website
Film length 34 minutes
A persons dreams doesn't always match up with their reality. This is a story about an aspiring young actress and a wishful writer who somehow manage to make a connection with each other despite all that.


Comments
Have a comment about what you just read! Leave a comment in the box below.