Ah Pizz Pizza Restaurant: A Dining Review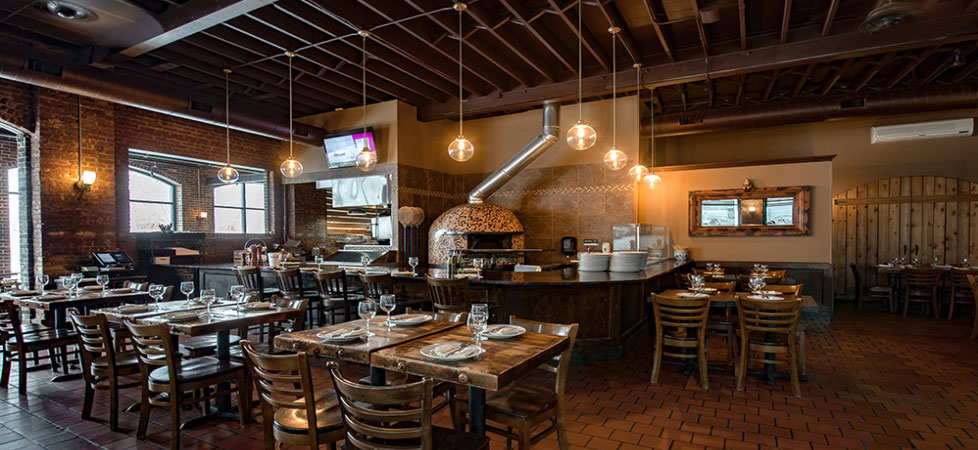 Discover Some of the Best Neapolitan Pizza at Ah Pizz Pizza Restaurant. One of North Jersey's Top Pizza Places.

Ah Pizz
Pizza Restaurant
615 frank e. rodgers blvd. s.
Harrison, NJ 07029
7 North Willow Street
Montclair, NJ 07042
(973) 783-9200
Website
Ah Pizz: Restaurant Highlights

Fare: Neapolitan Pizza

Price: inexpensive

Food Quality: Excellent, Serves up authentic Neapolitan Pizza cooked in high temperature wood burning ovens.

Service: The service is friendly and attentive.

Ambiance: Rustic, warm. Centerpiece is the Imported oven

Noise Level: Moderate

Recommended For: Pizza enthusiasts who seek out authentic Neapolitan Pizza with San Marzano tomatoes and fresh mozzarella

Not Recommended For: Families with kids who prefer huge toppings such as pepperoni and lower prices.

Recommended dishes: When available, Ah' Pizz pizza with fresh mozzarella di bufala, crushed tomatoes, cherry tomatoes, parmigiano reggiano, basil, and extra virgin olive oil; and the Margherita pizza with crushed tomatoes, fresh mozzarella, basil, parmigiano reggiano, and extra virgin olive oil.

Liquor: BYOB

Restaurant Review

Ah Pizz is one of the few restaurants in New Jersey that serves up authentic Neapolitan Pizza.

Robert the owner previously worked at Amano in Ridgewood, also known as an authentic Neapolitan Pizza restaurant, and later spent time in Italy honing his pizza making skills to create authentic Italian pizza.

The pizza is cooked in a Neapolitan wood burning stove made from stone and volcanic soil from Mount Vesuvius heats up to a temperature of 1,000 degrees producing pizza in 90 seconds with a bottom crust that is crispy and slightly charred while the toppings are not overcooked.

They use authentic pizza ingredients from Italy and the USA. A sign of an authentic Neapolitan Pizza restaurant is the featured Margherita Pizza with San Marzano crushed tomatoes, fresh mozzarella, basil, Parmigiano Reggiano, and Extra Virgin Olive Oil.

Another good sign that they are an authentic Neapolitan Pizza restaurant is the absence of American "Pepperoni pizza" the popular choice of kids under 13, on their menu.

It should be noted that they do not offer large American sized, foldable 8-slice pizzas --- they are offered in just one size bout 12 inches in diameter --- and can usually be enough for one person with a good appetite.

They also serve up tasty dishes of antipasto, salads, calzone, and desserts.

Since their pizza is cooked in only 90 seconds, and to maintain the quality and freshness, phone in take out is not accepted.

The service is friendly and attentive.

(updated: March, 2020)

How Do We Review (analyze) Restaurants?
New Jersey Leisure Guide strives to provide analytic restaurant reviews.
The methodology used is research, analysis driven --- as opposed to that of a single restaurant critic or a social media platform, viewer comment posting board.