Brick Farm Tavern, Hopewell, NJ:
A Restaurant Review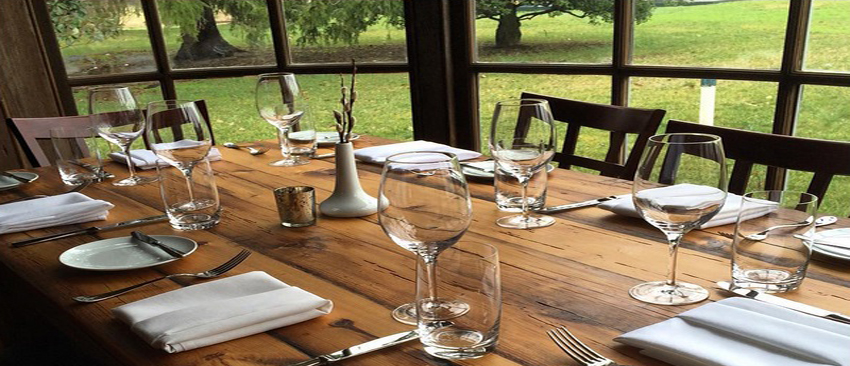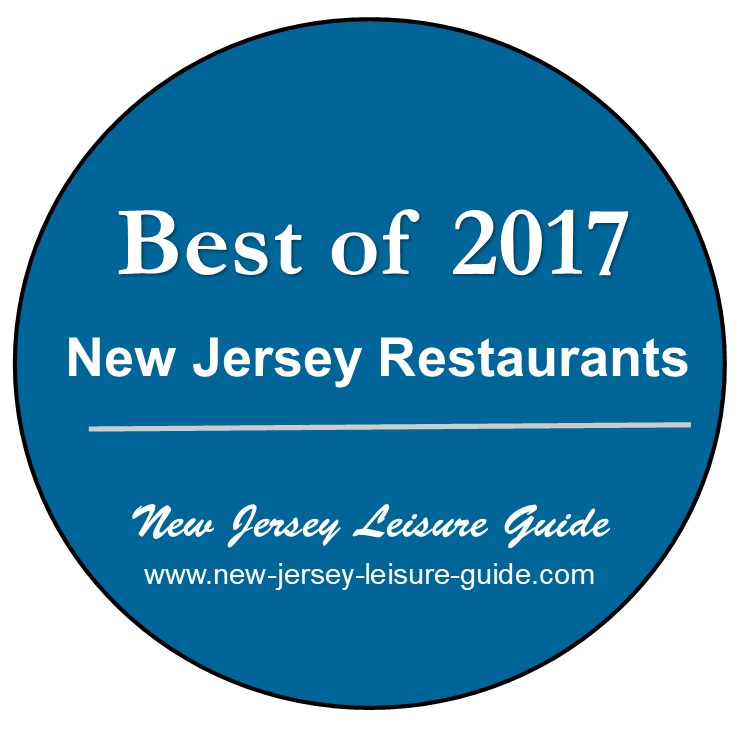 Brick Farm Tavern
130 Hopewell Rocky Hill Road
Hopewell, NJ 08525
609-333-9200
Website
---
Fare:  New American Cuisine using sustainable grown meats and vegetables

Price: Expensive

Food Quality: 3 1/2 Stars

Service: 3 Stars

Decor: 3 stars

Overall Rating: 3 1/2 Stars

Note: Four star Rating System from 1/2 Star = Poor to Four stars = Best in Class


One of the best on-site farm to table restaurants in New Jersey


A strong commitment to using local, fresh farm to table produce meats and produce, and USDA certified organic Devon beef cattle


Attractive ambiance in an elegant, rustic, farm house setting


Noise Level: Moderate - High

Dress: Casual

Recommended For: Diners who enjoy healthy, local farm to table food , without the use of heavy sauces, in an elegant rustic, farm house setting

Not Recommended For: For budget conscious diners who prefer a casual menu of heavy sauced food served in huge portions.

Recommended dishes:  When available, The Egg in a Nest, a table-side experience with a fresh Double Brook egg, toasted polenta, larded local mushrooms and peatendrils in a baked "nest" of hay from the farm;  The Berkshire Pork with Honey Crisp Apple, Sourdough Spätzle, Brussels Sprouts, Sage, and Pork Jus; and The Thistle Creek Devon Beef with Swiss Chard, Shitake Mushrooms, Breakfast Radish, Sunchoke Purée, and Charred Onion.

Liquor: Full Bar Service., Serves craft beers from their on-site Troon Brewery, and hand-crafted spirits from their on-site Sourland Mountain Spirits distillery, complemented by a huge selection international and California wines sold by the glass and bottles..

Restaurant Review

Brook Farm Tavern is a an outstanding farm-to-table dining experience set in an 1800s Hopewell farm house. Diners come to enjoy food prepared using local healthy ingredients, exceptional service, elegant rustic farm house ambiance, and an outstanding alcoholic beverage program augmented by an on-site craft brewery and distillery.

The restaurant, owned by Jon & Robin McConaughy and their partners /General Manager Mike Lykens and /Executive Chef Greg Vassos , together have created a closed loop food system that takes the products from the their on-site Double Brook Farm , to market at their Brick Farm Market in downtown Hopewell, and finally to the table at Brick Farm Tavern, a gourmet restaurant.

Almost 100 percent of the proteins are grown either on-site at Double Brook Farm, or sourced from other local growers, and from Thistle Creek Farm in Central Pennsylvania --- a USDA Certified Organic farm.

The ingredients include the cherry and hickory wood used in Brick Farm Tavern's grill, and some of the hops and grain used at their on-site Troon Brewery and Sourland Mountain Spirits distillery.

The on-tap craft beers from the brewery areآ meant to be drunk fresh, and their barrel fermented ales are availableآ in naturally conditioned inآ bottles.آ Sourland Mountain Spirits, a hand crafted distillery, is the first farm distillery in New Jersey Since Prohibition.

The Kitchen is run by Executive Chef Greg Vassos, who comes with impressive credentials, and skills in creating dishes that avoid the use of heavy sauces that mask the quality of the ingredients.

Chef Vassos started his career honing his culinary skills with Bruno Menard at the Dining Room at the Ritz Carlton in Buckhead in Atlanta, Georgia , and at Eric Ripert's Blue in Grand Cayman Islands. Prior to coming to Brick Farm Tavern, Chef Vassos was Chef de Cuisine at The Penrose Room at the Broadmoor, Colorado's only Five-Star, Five-Diamond restaurant.

Brick Farm Tavern offers several different creative menu experiences to choose from. The main dining room features a seasonal four-course menu, and two different chef's tasting menus, built on the fresh farm to table ingredients. The bar area offers a more casual fare, such as burgers and delicatessen-style meats and meat dishes.

It is unlikely you will see seafood on the menu, though there is usually a good selection of vegetarian and gluten free dishes.

On one side there are two dining rooms with walls adorned with avian prints with tables spaced comfortably apart. On the opposite side stands the bar area with a high ceiling and stone walls and a more casual dining room, with a chef's table reserved for large parties( 6 people or more) where you can watch the cooks in the kitchen. When the table is not booked, it's used as a community dining table.

Brook Farm Tavern is open five days/week: for dinner, Wednesday, Tuesday -€" Sunday, 5:00pm - 9:30: , and for lunch, Saturday & Sunday 11:30am - 2:00pm

(updated November, 2017)


How Do We Review (analyze) Restaurants?
New Jersey Leisure Guide strives to provide analytic restaurant reviews .
The methodology used is research, analysis driven --- as opposed to that of a single restaurant critic or a viewer comment posting board.

Data is gathered from our viewers e-mail restaurant comments, Internet research, and professional restaurant critics. The data is sorted, (weeding out the obvious biased, "bone to pick",  and out of consensus comments), analyzed, and the review is created.

Learn More
---