Taka, Asbury Park, NJ:
A Restaurant Review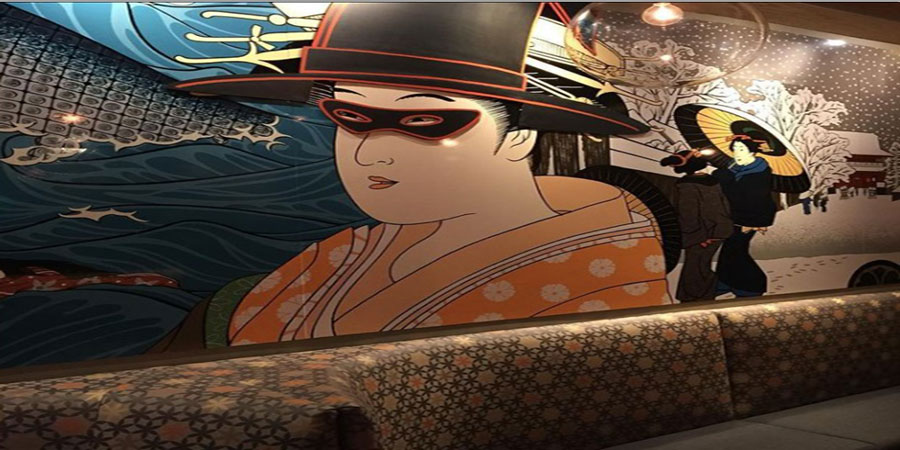 Taka Japanese Restaurant
660 Cookman Avenue
Asbury Park, NJ 
732-775-1020
Website
---
Restaurant Highlights

Fare:  Japanese-Asian Fusion

Price: Moderate - Expensive

Food Quality: 3 Stars

Service: 2 1/2 Stars

Decor: 3 Stars

Overall Rating: 3 Stars

Note: Four star Rating System from 1/2 Star = Poor to Four stars = Best in Class


Creatively prepared Sushi using fresh ingredients


Ambiance is upscale, chic, with a SOHO New York feel to it.

Value: Good

Noise Level:  Moderate - High

Dress: Upscale Casual

Recommended For: Diners who enjoy excellent sushi and Japanese fusion food with upscale, chic ambiance and a good mix of food and drinks.

Not Recommended For: Diners who prefer traditional Japanese food in a traditional Japanese setting without the frills.

Recommended dishes: When available, The Nigiri & Sashimi with 8 pieces assorted nigiri, 6 pieces assorted sashimi, The Sesame Coated Tuna with Bean Sauce; Barbecued Salmon; and The Sushi specials.

Liquor: Full bar service with a good selection of cocktails and beers.

Restaurant Review

Taka, popular with millennials who enjoy sushi and Japanese - Asian fusion an upscale yet casual, chic setting.

The decor and ambiance are attractive with a SOHO New York feel to it. T\the interior is adorned with a large cartoon like mural with geisha's facing samurai warrior, white Japanese lanterns hung over the dining room, and tables imported from Japan.

The setting is romantic and a great place to take a date.

Part owner and Chef Takahiro Hirai Runs the kitchen that serves a menu of well prepared Japanese dishes.
Taka is not your typical sushi place. If you enjoy sushi, you must try Taka. They feature a high end, eclectic menu, creatively prepared with fresh ingredients.

Chef Takahiro Hirai  honed his cooking skills early on in Miami Beach and Nantucket at some of the top sushi restaurants. Prior to opening Taka, he worked at Kessler's Catering in Elberon, NJ.

Suggest sticking to the traditional Japanese dishes, especially Sushi. The preparation on some of their non-Japanese dishes, Branzino for example, is cooked pan seared, filet style,  and lacks optimum flavor and moisture. Cooking Branzino whole with bones intact, and filleted after cooking adds flavor, tenderness, and moisture.

While prices can be expensive for certain specials, the menu has a number of less pricey items for diners with a limited budget.

Save room for dessert, they are prepared on site and are worth the extra calories. Try the Bittersweet Chocolate Cake or the Green Tea Cheesecake.

Taka is open for lunch & dinner, seven days/week from 12:00 pm - 10:00 pm

Street metered parking is available

(updated: June, 2018)


How Do We Review (analyze) Restaurants?
New Jersey Leisure Guide strives to provide analytic restaurant reviews .
The methodology used is research, analysis driven --- as opposed to that of a single restaurant critic or a viewer comment posting board.

Data is gathered from our viewers e-mail restaurant comments, Internet research, and professional restaurant critics. The data is sorted, (weeding out the obvious biased, "bone to pick",  and out of consensus comments), analyzed, and the review is created.

Learn More
---