Sirena Ristorante, Long Branch, NJ:
A Restaurant Review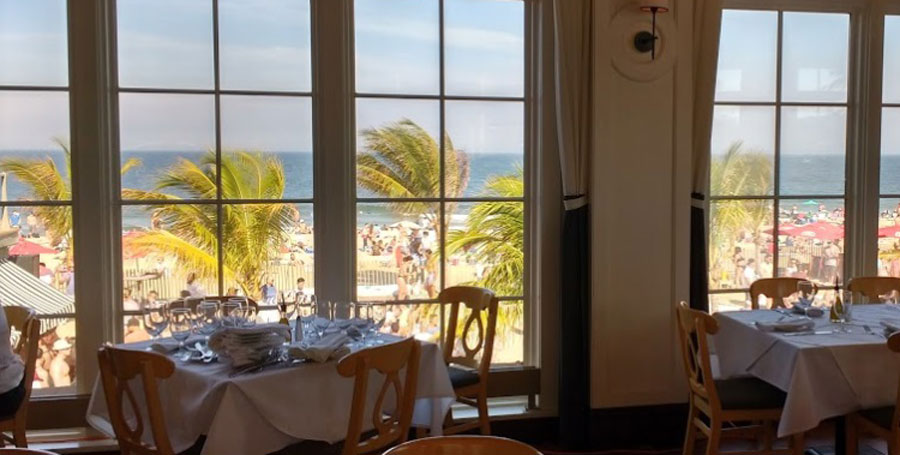 Sirena Ristorante
27 Ocean Avenue
Long Branch, NJ 07011
(732) 222-1119
Website
---
Restaurant Highlights

Food Quality: 2 Stars

Service: 1 1/2 stars

Decor: 3 Stars

Overall Rating: 2 Stars

Note: Four star Rating System from 1/2 stars= poor to Four stars = Best in Class


Stylish decor with romantic ambiance; Offers scenic beach and ocean views and a fireplace during winter months.


A great outdoor summer months dining destination.


Improvement is needed with the wait staff, including the hostesses, being more polished, and attentive.

Fare: Italian

Price: Moderate - Expensive

Value: Good

Noise Level: Moderate - High

Dress: Casual

Recommended For: Diners who enjoy good food with a trendy modern ambiance and scenic Beach/ocean views.

Not Recommended For: Diners who prefer dining in a more formal, quieter setting, or for diners looking for huge portion servings.

Recommended dishes: When available, Bolognese w/ pappardelle pasta; Red Snapper with cartoccio baby clams; and Veal Chop Milanese.

Liquor: Good selection of reasonably priced wines and specialty cocktails. Bar scene is vibrant

Restaurant Review

Sirena Ristorante is a classical Italian restaurant with awesome, scenic oceanfront, beach views , located in the charming Pier Village section of Long Branch.

It's popular with diners who come to enjoy an upscale Jersey Shore Experience. The ambiance is Sirena's best feature.

The view of the ocean is an attraction that can be seen from the large, airy dining room on two levels, and from the bar area with its own cozier ambiance.

For a cozy, romantic dining occasion, asked to be seated at a table along the windows. On a cold winter evening, ask to be seated next to the fireplace.

During the warmer months they have outdoor dining on the deck overlooking the beach and ocean.

While there are many menu items that are expensive, for the budget conscious there are many entrees that are moderately priced.

The kitchen staff at Sirena has in recent years experienced high turnover and as a result, the food preparation has experienced inconsistency.

The wait staff at Sirena is a notch below the level of the restaurants other features. Improvement is needed with the staff, including the hostesses, in being more gracious and attentive.

The wine list is extensive.

During the peak hours, depending on seating, the noise can get to be loud.

Reservations are recommended on weekends, especially during the summer.

Sirena is open seven days/weeK.
Monday - Wednesday 11:30am - 10:30pm, Thursday 11:30am - 11:00pm, Friday - Saturday 11:30am - 11:30pm and Sunday 12noon - 9:30pm

Garage parking across the street is your most convenient option for parking. If you choose to park at the garage you may find that it has an unusual automatic payment system that can take people while to figure out. Allow additional time to get through the parking system if you have a reservation for dinner.

During the warmer months, take a stroll on the boardwalk. It's a great way to walk off a filling Italian meal.

(update: January, 2017)


How Do We Review (analyze) Restaurants?
New Jersey Leisure Guide strives to provide analytic restaurant reviews .
The methodology used is research, analysis driven --- as opposed to that of a single restaurant critic or a viewer comment posting board.

Data is gathered from our viewers e-mail restaurant comments, Internet research, and professional restaurant critics. The data is sorted, (weeding out the obvious biased, "bone to pick",  and out of consensus comments), analyzed, and the review is created.

Learn More
---