Top Ten Things to Do in New Jersey in May
Seasonal Attractions, Events, and Places to Visit
The Top 10 things to do in New Jersey in May 2016.

This is that long awaited month and great time of the year as the weather warms up and people flock to enjoy the many exciting outdoor NJ activities.

May is also the month for the unofficial beginning of summer when visitors will head out by the thousands to the Jersey shore to hit the beaches and the boardwalk amusement parks.
---
Top Ten Things To Do In New Jersey In May

1 - Plan a day trip or weekend getaway to one of the Jersey Shore's
top boardwalks with an Amusement park
Bring the kids along and catch the fun at Point Pleasant Beach, Seaside Heights, Ocean City, and Wildwood. With the onset of warmer weather and the unofficial beginning of summer on Memorial Day, this is an excellent time to get out to enjoy the shore before the throngs of vacations descend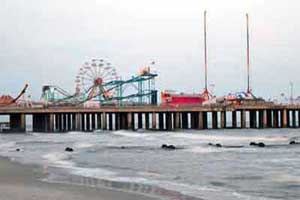 .

Discover NJ's popular Amusement Parks
Read more



2 - Get out an enjoy the outdoors and some exercise
with some outstanding scenic hiking
Some of the most popular hiking trails include:
Hiking the Gap. Approach Water Gap Mountain from either Worthington State Park, the Old Mine Road in the National Recreation Area, or from Blairstown on the east side. Take a hike along Sunfish Pond with rocky shores along this crystal clear glacial lake before starting out, stop at the Delaware Water Gap National Recreation Area Information Center at Kittatinny Point. Contact (908) 496-4458. Also Mount Tammany offers some spectacular views from the The Kittatinny Ridge (meaning "Endless Mountain" in the Lenape Native American language) comes to an abrupt, spectacular end at Mount Tammany. The 1,527-foot ridge plunges 1,200 feet into the Delaware Water Gap. This river gorge is a NJ natural treasure. The gorge serves as gateway to the Upper Delaware River Valley, a tapestry of folded mountains, tumbling waterfalls and forested bottom land supporting black bear, migrating golden eagles and spawning shad.

For a less mountainous and easier hike, try the Delaware & Raritan Canal. There are two hiking routes. There is the 8-mile hike mostly along a leafy canal towpath from Bound Brook to New Brunswick, New Jersey. And there's a 20-mile hiking and cycling wooded route parallel to the historic Delaware & Raritan Canal from Bound Brook to Princeton, New Jersey. For information contact Park Superintendent Kingston Office: 609-924-5705

NJ is home to some great hiking trips that include hikes over forested trails, waterfalls, ridges, and the Appalachian Trail, with awesome views of the Delaware Water Gap, waterfalls, valleys and the NYC skyline.
Read more

3 - Take a scenic Canoe or Kayak trip and enjoy the outdoors
and some outstanding scenery
Some of the popular Kayaking and Canoe trips include:
Delaware Water Gap National Recreation Area - Located in the northwest corner of New Jersey, the park runs along 40 miles of the Delaware River, including where it cuts through a ridge in the Appalachian Mountains to form the famed "gap." The park is a magnet for kayak enthusiasts.
Washington Crossing - Delaware River and D&R Canal - Paddle where George Washington crossed the river here with his troops, preparing a surprise attack on the Hessian soldiers in Trenton. Paddle up the canal and cross over to the river for a leisurely paddle back with the currents.
Wharton State Forest, Pine Barrens - Paddle past remnants of colonial settlers, towering pitch pines and beaver dams.

Discover other New Jersey top Kayaking locations
Read more







4 - Plan a day trip with the kids to a working farm
Farm markets are not just about New Jersey farm grown fruits and vegetables, the listing has selected farms with are fun and educational for kids with pick your own produce, farm animals, events, and summer camp farms for kids.

Fosterfields Living Historical Farm
Morristown
(973) 326-7645
Website
This living history farm has been under cultivation since the eighteenth century offering educational activities and demonstrations of turn-of-the-century - 1920s farming methods and life. Visitors are encouraged to participate in various farm-related activities; they can churn butter, crack corn and feed it to the chickens, and tend the garden.

Howell Living History Farm
Titusville, NJ
(609) 737-3299
Website
A popular living history farm for kids, especially on Saturday's when most of the events occur. The farm offers many activities for kids to get involved. Since the 1730s, just about every type of farming situation has occurred here. The farm has evolved from a grain producing farm to a dairy farm and over the years various crops have been grown, animals raised, products produced, etc.

Bobolink Dairy
Milford, NJ
908-86-GRASS
Website
The farm includes nearly 200 acres of pasture, several barns, a farmhouse and an apprentice house. They have tours of the farm where you see how cows, grass, rain, sun, chickens, pigs and people can collaborate to make great cheese, bread, pork & beef while increasing soil fertility, sequestering carbon and preserving farmland for the future. Offers raw milk grass-fed cheeses, rustic wood-fired breads, whey-fed pork and grass-fed beef, along with other goodies!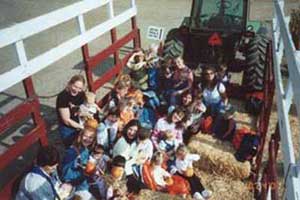 Discover the Best Kid Friendly Farms featuring locally grown New Jersey farm fruits, vegetables, and grass fed, free range animals that welcome kids and their families.
Read more


5 - Visit an historical New Jersey lighthouse
With 127 miles of coastline, New Jersey Lighthouses have played a significant role in maritime history in aiding the safe navigation of ships since the 1700's.
The two most popular New Jersey lighthouses are:
The Cape May Lighthouse is one of the oldest operating lighthouses in the United States and is located on the southernmost tip of New Jersey. Climb up the winding 199 stairs to the top of the 157 foot-tall structure and from the watch gallery take in a fantastic view the Atlantic ocean, the town of Cape May, Delaware Bay, and Cape May Point State Park.
The Barnegat Lighthouse on the New Jersey shore is the second tallest lighthouse in the United States. The tower light was 165 feet above sea level and It functioned as first-classnavigational light until August 1927, when the "Barnegat Lightship " was anchored 8 miles off the coast.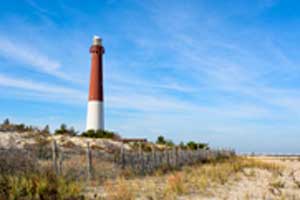 Discover other New Jersey Lighthouses
Read more





"


6 - Take a day trip along The New Jersey Coastal Heritage Trail
The New Jersey Coastal Heritage Trail is not really a trail, it is a route designed to be leisurely seen by auto for the benefit of the public to provide education, understanding, and enjoyment of natural, maritime, and cultural sites of the coastal area of New Jersey. The trail hugs the coastline of New Jersey and runs nearly 300 miles, being divided into regions from Sandy Hook Region along New York Harbor, south to Barnegat Bay Region, the Absecon Cape May Region, and the Delsea Region along Delaware Bay. You will be able to meander along the area east of the Garden State Parkway from the Raritan Bay south to the area north and west of Cape May and south of Route 49 to the vicinity of Deepwater.
Read more


7 - Celebrate Mothers Day

Mother's Day is a time of recognizing how special Mom is and for making it a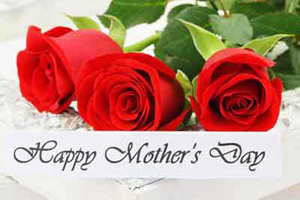 very special day for her. Mother's Day will be celebrated on Sunday May 8, 2016.

Discover ideas and activities for making it a special occasion for celebrating Mother's Day.
Read more



8 - Celebrate Memorial Day Weekend
Memorial Day is also the unofficial beginning of summer in New Jersey with the Jersey Shore beach communities coming alive with activities.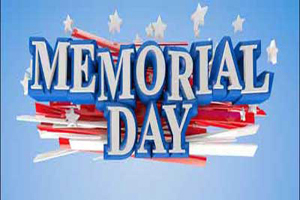 Discover the popular events and activities that are being celebrated on Memorial Day this year
Read more








9 - Take in an outdoor music festival
New Jersey has a huge variety of music festivals that are enjoyed by people of all ages and include blue grass, country, rock, jazz, folk, contemporary, and many other types of music. Two of the more popular Music festivals in May are:

Spring Camp Jam In The Pines
May 19th - 21st, 2016
Monroeville, NJ 08343
Website
An all weekend festival hosting national, regional and local acts, with a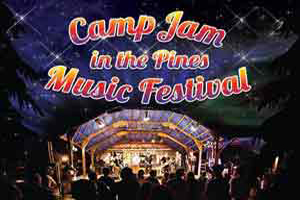 wide array of talent in many styles of music. They offer camping facilities in the South Jersey farmlands. Campground features full hook-ups, bath house, laundry, camp store, playgrounds, tennis, basketball, shuffleboard and fishing. Stage built on beach right next to lake. Fun filled with happy, dancing, and friendly folks. Attractive to music lovers of all tastes and ages, our family friendly fest is held twice yearly, the third weekend in May and the third weekend September. In addition to a strong following, Camp Jam is graced with wonderful craft and food vendors, as well as yoga workshops and even kid's activities.



Jersey Shore Music Festival
May 20 - 22, 2016
On the beach, boardwalk and in select bars
Seaside Heights, NJ
Website
info@jerseyshorefestival.com
free-admission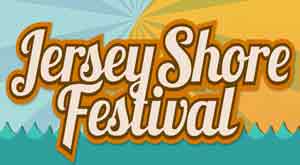 This weekend event celebrates the beginning of summer with performances by over 350 artists from around the world. It features live bands, Saturday night fireworks, vendor village, Pros vs. Heroes flag football game, after parties, and much more




10 - Celebrate New Jersey's State History
New Jersey State History Fair
May 14, 2016; 11:00 am - 5:00 pm (Rain or Shine)
Monmouth Battlefield State Park
16 Business Route 33
Manalapan, NJ 07726
732-462-9616
Website
This event features a a celebration NJ's State History where visitors can experience five centuries of our State's history. Enjoy period games, live entertainment, living history demonstrations, military re-enactions and exhibits. It's fun for the whole family. This year there will be some familiar faces from the past like Clara Barton, George Washington and Walt Whitman as well as such favorite activities as 19th baseball, horse-drawn plowing demonstrations, Phydeaux's flying flea circus and period music.
---
Comments
Have a comment about what you just read! Leave a comment in the box below.
---